Country Band Lady A Is Suing A Black Blues Singer Who Has Performed Under That Name For 20 Years
The lawsuit comes after the country band, formerly known as Lady Antebellum, announced they were changing their name to rid it of its connotations with slavery,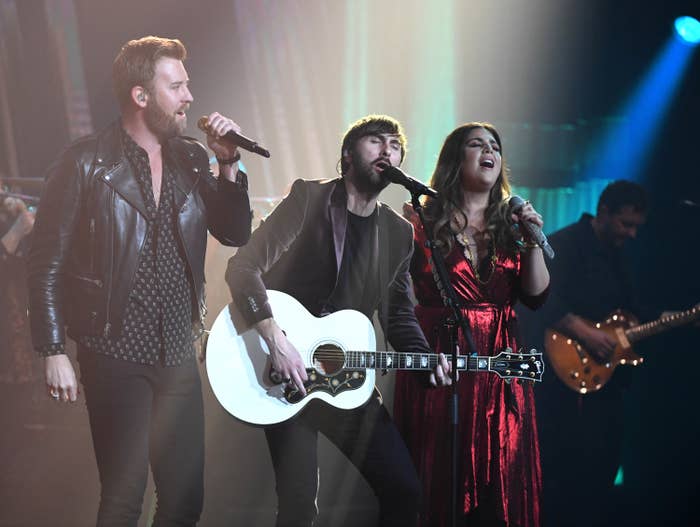 Weeks after country group Lady Antebellum announced they would change their name to "Lady A" to rid it of its connotations with slavery, the band filed a trademark lawsuit against a Black blues singer who has performed under the same name for 20 years.
The band is asking the court to grant them the right to continue using the "Lady A" name, noting that they are not requesting the Seattle-based singer, Anita White, stop using the stage name.
According to a statement from the band, White demanded they pay her $10 million in order to use the name.
"Today we are sad to share that our sincere hope to join together with Anita White in unity and common purpose has ended," the band's statement said. "She and her team have demanded a $10 million payment, so reluctantly we have come to the conclusion that we need to ask a court to affirm our right to continue to use the name Lady A, a trademark we have held for many years."

Last month, the band said they were removing "Antebellum" from their name because they felt "regretful and embarrassed to say that we did not take into account the associations that weigh down this word referring to the period of history before The Civil War, which includes slavery."
"Lady A" is "the nickname our fans gave us almost from the start," the band said in their announcement. The nickname was trademarked by the band in 2010, according to the lawsuit, and White had not previously challenged its use.
After the band announced their new name, they met over Zoom and came to an agreement, which involved collaborating on a song together, according to the lawsuit. Both posted on social media about the meeting, saying it had gone well.
But shortly after the meeting, White told Newsday the band "is trying to erase me."
"Trust is important and I no longer trust them," she said.
White did not immediately respond to a request for comment from BuzzFeed News.
White previously told the Rolling Stone that the band had not reached out to her prior to announcing the name change, and the band said they had not been aware of her beforehand.
"This is my life. Lady A is my brand, I've used it for over 20 years, and I'm proud of what I've done," she said. "This is too much right now. They're using the name because of a Black Lives Matter incident that, for them, is just a moment in time. If it mattered, it would have mattered to them before. It shouldn't have taken George Floyd to die for them to realize that their name had a slave reference to it."

"It's an opportunity for them to pretend they're not racist or pretend this means something to them," she added. "If it did, they would've done some research. And I'm not happy about that. You found me on Spotify easily — why couldn't they?"