Koko, the gorilla who famously learned sign language, died at 46.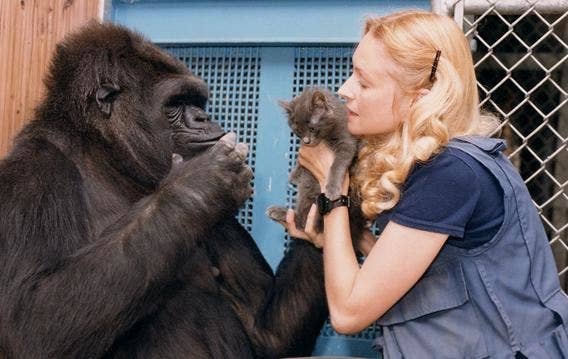 The western lowland gorilla died in her sleep earlier this week at the preserve where she lived in Woodside, California, the Gorilla Foundation announced Thursday.
"Koko touched the lives of millions as an ambassador for all gorillas and an icon for interspecies communication and empathy," the foundation said in a statement. "She was beloved and will be deeply missed."
Koko was born at the San Francisco Zoo in 1971. She was named Hanabi-ko, a Japanese name meaning "fireworks child," because she was born on the Fourth of July.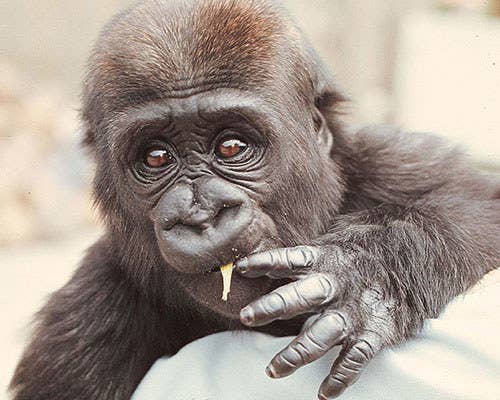 As a baby, Koko met Francine "Penny" Patterson, a graduate student of animal psychology. Patterson set out to see if she could teach a gorilla sign language, and she wound up caring for and living alongside the gorilla for life.
Koko knew an estimated 2,000 signs in "Gorilla Sign Language," aka GSL, a modified version of American Sign Language.
When she wasn't learning signs, Koko loved to paint and play with dolls.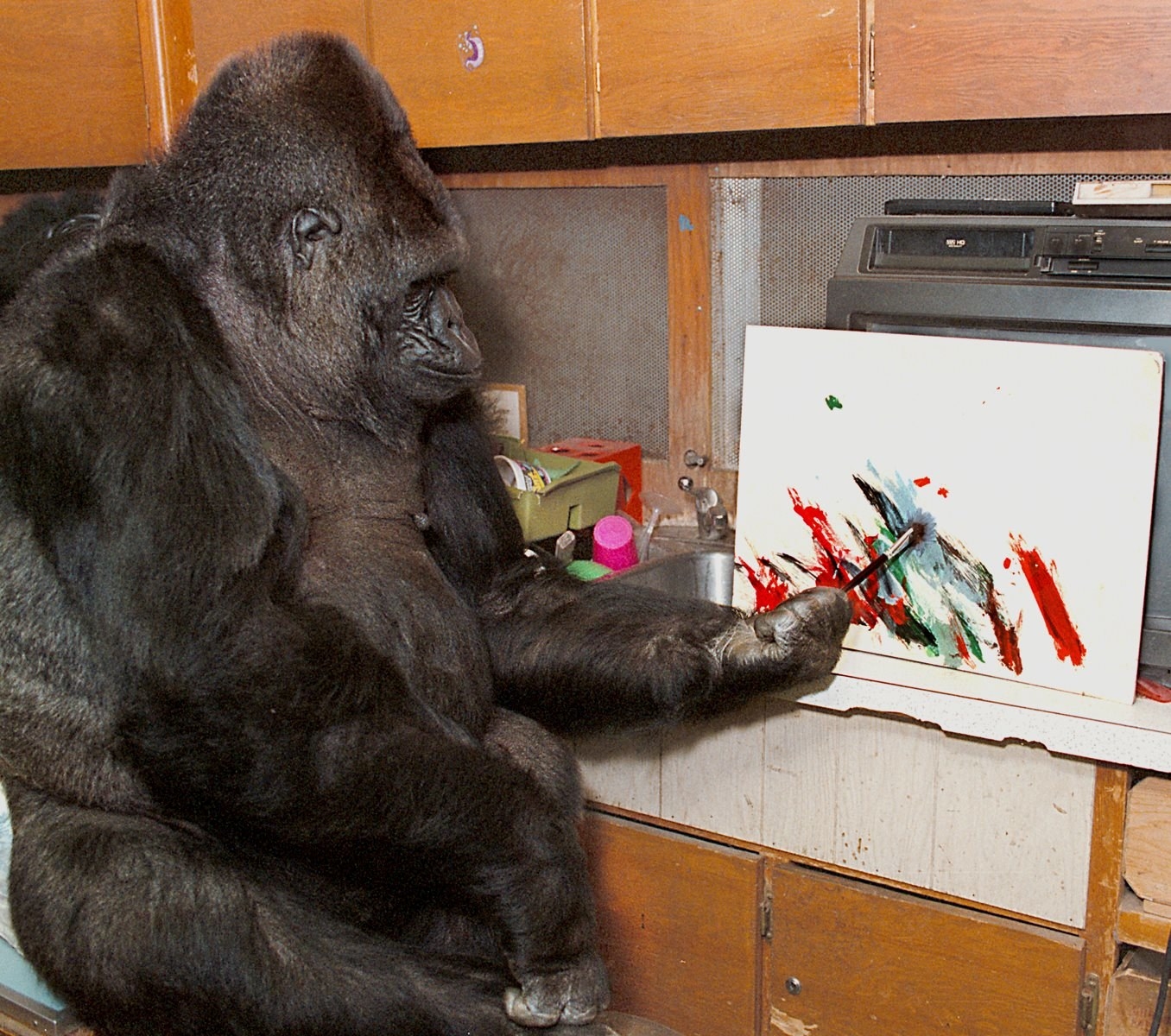 Throughout her life, Koko also cared for several kittens.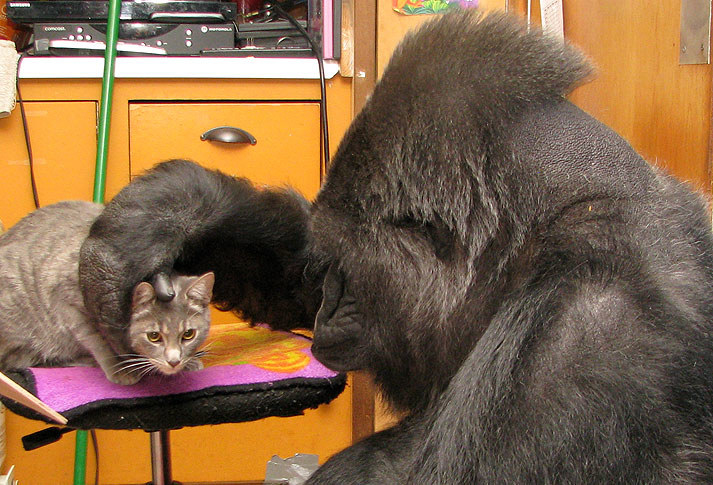 She first asked for a kitten for Christmas in 1983, after seeing them in her favorite books, The Three Little Kittens and Puss in Boots.
Her caretakers tried to appease her with stuffed toy kittens, but she refused to play with them and signed the word "sad."
For her birthday the following July, Koko adopted a gray and white kitten, which she named "All Ball," because it didn't have a tail. A children's book called Koko's Kitten was written about it.
"Soft. Good. Cat," Koko would often sign while holding All Ball.
The following December, All Ball got loose and wandered to the highway, where it was run over by a car.
"When we told Koko, she acted like she didn't hear us for about 10 minutes," Ron Cohn, a biologist who worked with Koko, told the Los Angeles Times.
"Then she started whimpering — a distinct hooting sound that gorillas make when they are sad," said Cohn. "We all started crying together."
In 1985, Koko adopted two new cats, named Lipstick and Smokey, whom she cared for for 20 years until they died.
In 2015, Koko got two new cats named Ms. Gray and Ms. Black as a 44th birthday present.
In this 1999 clip, Koko signed "I love you" to Mr. Rogers.
"Koko instantly connected with Robin," Patterson said. "Koko, like us, can sense a person's nature and in this case, she was quickly drawn to Robin's warm heart."
Koko tried on Williams' glasses, and the two had a tickle fight.
Williams called their meeting "awesome and unforgettable."
After Koko was told of Williams' death in 2014, she "became very somber, with her head bowed and her lip quivering," Patterson said.