People Are Sharing Photos Of The Black Women And Girls In Their Lives Watching Kamala Harris Become VP
"Black and Brown girls needed this moment. I needed this moment growing up. I never saw myself in any of those moments until now."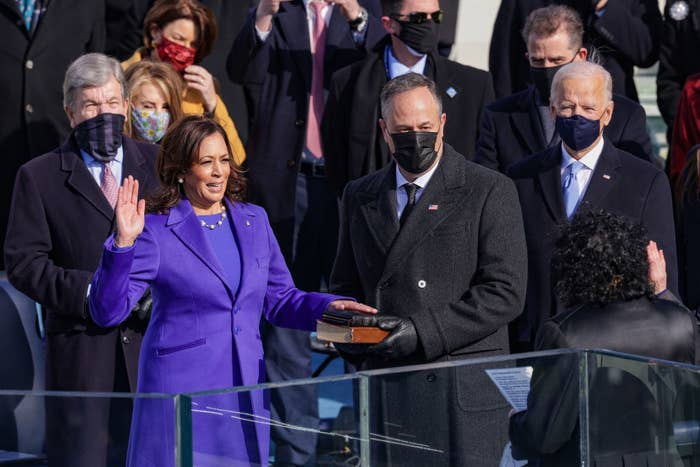 Vice President Kamala Harris was officially sworn in on Wednesday, becoming the first woman, first Black woman, and first person of South Asian heritage to hold the office.
It was a historic moment, and an emotional one, that marked the beginning of a new administration following four years of a president who dealt in racism and stoked violence.
Harris was sworn in by Justice Sonia Sotomayor, the first woman of color to serve on the Supreme Court, making it particularly poignant.
Harris's inauguration is being celebrated as a groundbreaking day, with many noting how much it means to feel represented by someone who looks like them.
Many parents posted photos of their young Black daughters as they watched history being made.
Even Rep. Ayanna Pressley joined in, sharing a photo of her stepdaughter and godson wearing sweatshirts that read "The VP looks like me."
As Harris's own niece Meena said: