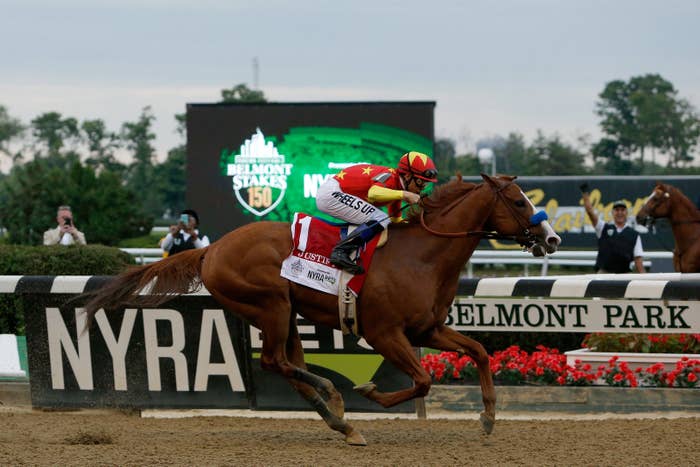 Justify won the Belmont Stakes on Saturday evening, becoming just the 13th horse ever to snag the prestigious Triple Crown.
The 3-year-old thoroughbred colt crossed the finished line first at New York's Belmont Park at the 150th running of the race after taking an early lead. Gronkowski took second and Hofburg came in third.
"This horse ran a tremendous race," said Justify's jockey Mike Smith, who became the oldest jockey ever to win the Triple Crown, after the race. "He's so gifted. He's sent from heaven."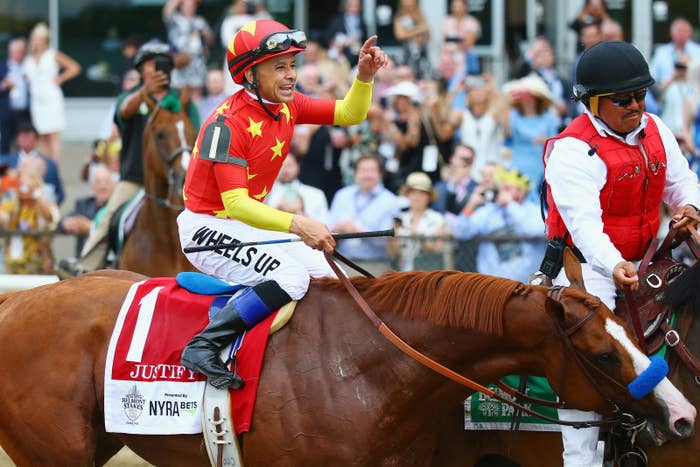 To win the Triple Crown, a horse must win all three major US races: the Belmont Stakes, the Kentucky Derby, and the Preakness Stakes.
Justify, trained by Bob Baffert, won the Kentucky Derby on May 5 and the Preakness on May 19.
"It's been an incredible journey," Baffert said earlier this week. "He's a very fearless type of horse."
The last time a horse won the Triple Crown was in 2015, when American Pharoah, who was also trained by Baffert, secured the prestigious award.
Baffert said it felt "pretty good" to win the Triple Crown a second time, adding that Justify showed him the same brilliance that American Pharoah possessed.
"He was showing me the same signs," the trainer said, calling Justify a "superior horse."
Prior to American Pharoah's win, a horse had not won the Triple Crown in 37 years.
When Justify was victorious at Louisville's Churchill Downs, the chestnut colt became the first horse that didn't race as a 2-year-old to win the Run for the Roses since Apollo won in 1882.