If you ever begged your mom to buy you rainbow-sequin gauchos in the '90s or early 2000s, you probably remember Limited Too.
We went to check it out. Here's a glimpse at what they're selling:
1.
This fuzzy diary for keeping your deepest, darkest secrets in (and playing M.A.S.H.):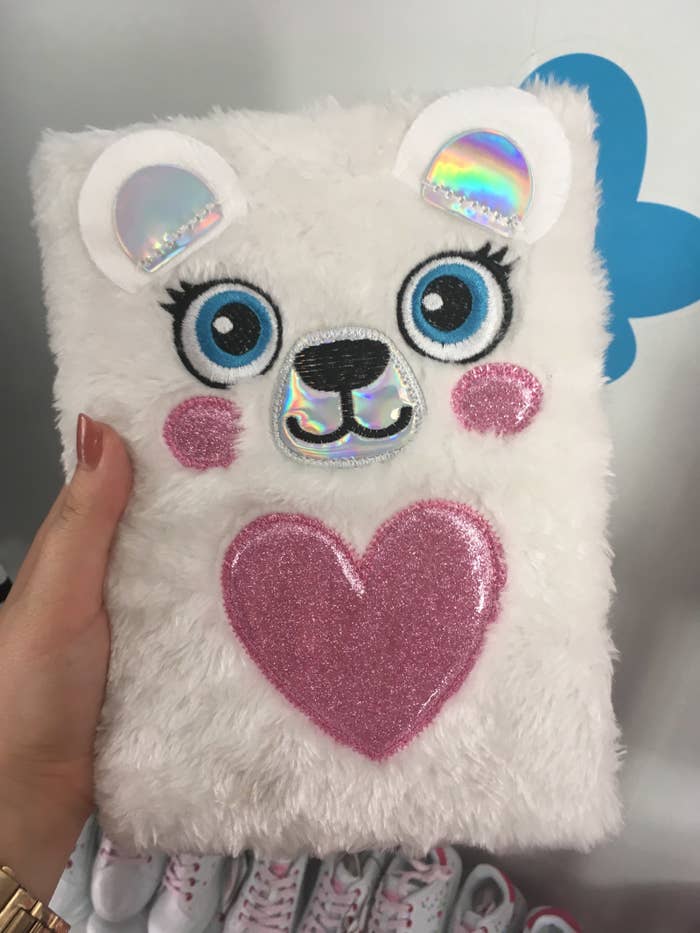 2.
This dope AF bomber jacket: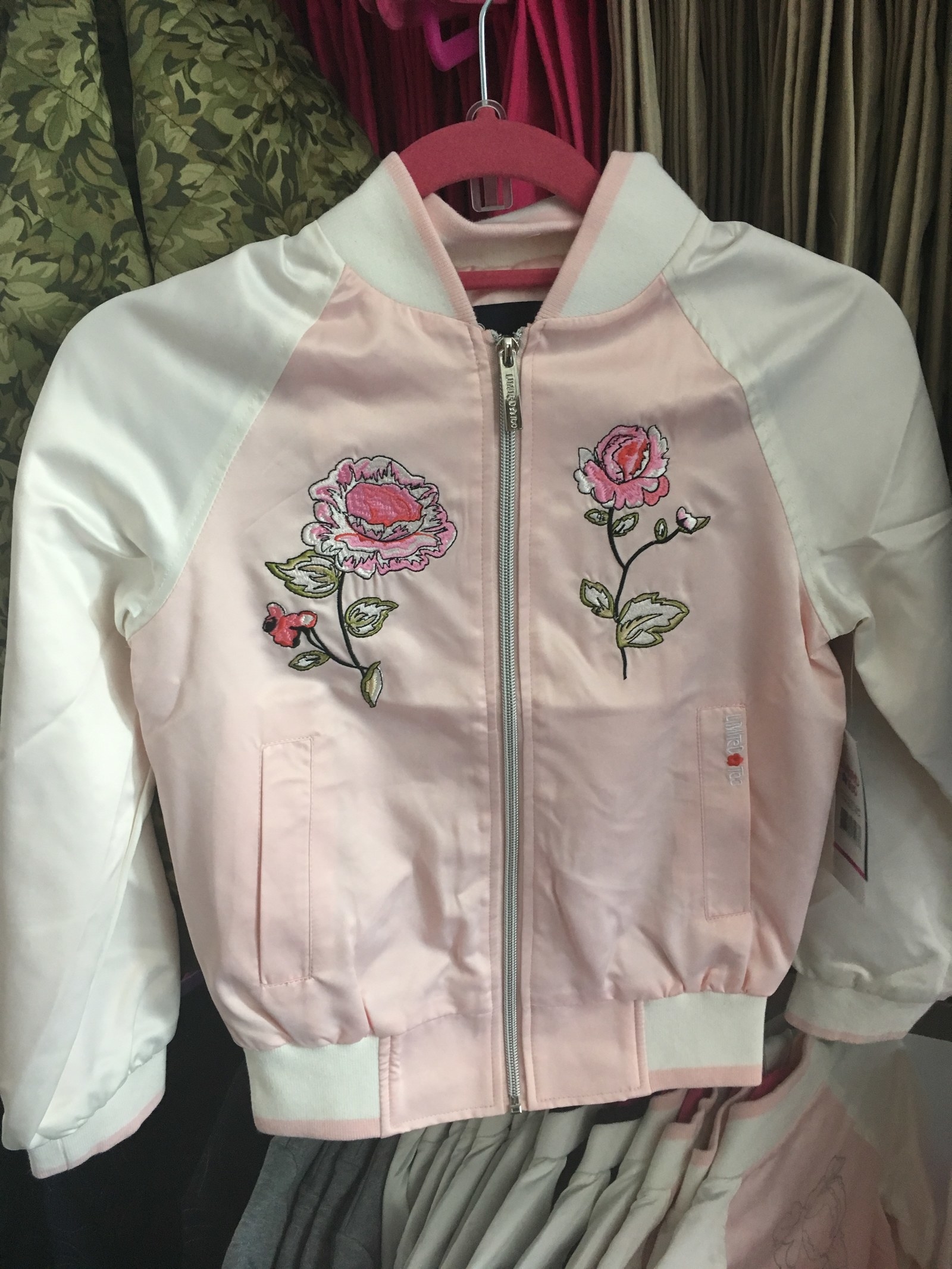 3.
These low-key mesmerizing notebooks:
4.
This backpack for carrying your gel pens and Lisa Frank folders in:
5.
This denim dress perfect for showing Brad from PE you like-like him: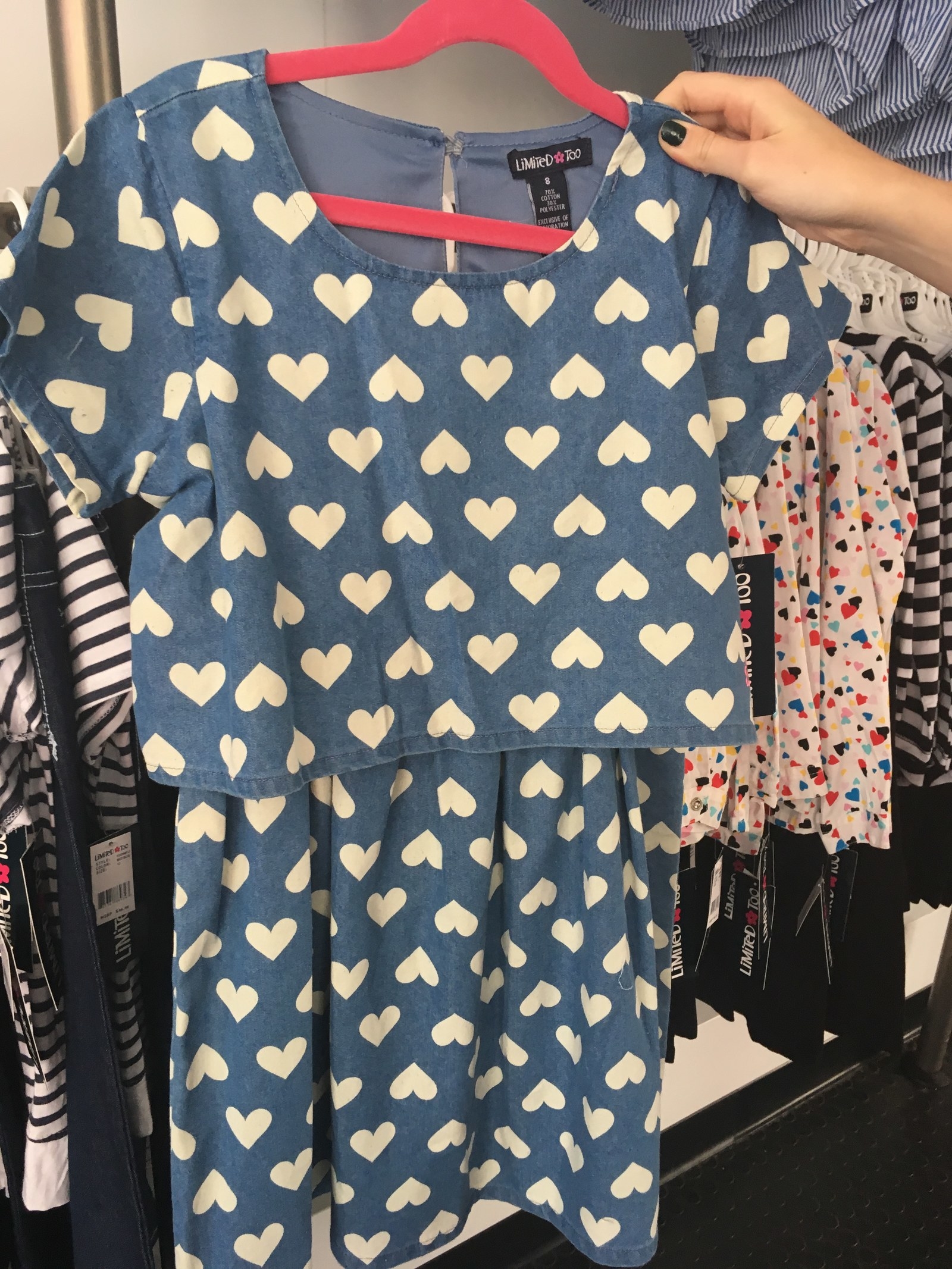 6.
This shirt we'd actually probably wear now???
7.
This notebook that knows what time it is: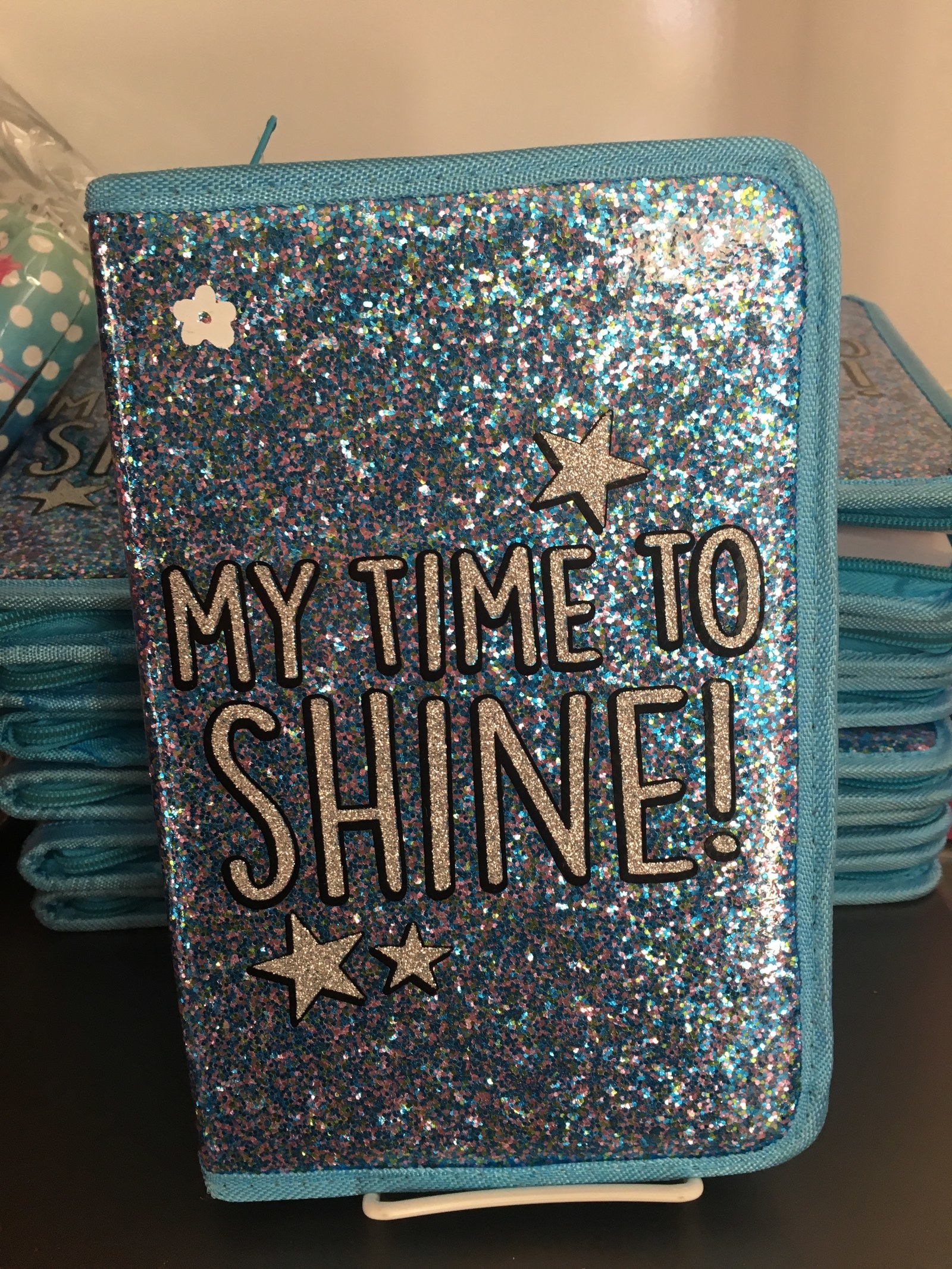 8.
This fan (for selfies, obv):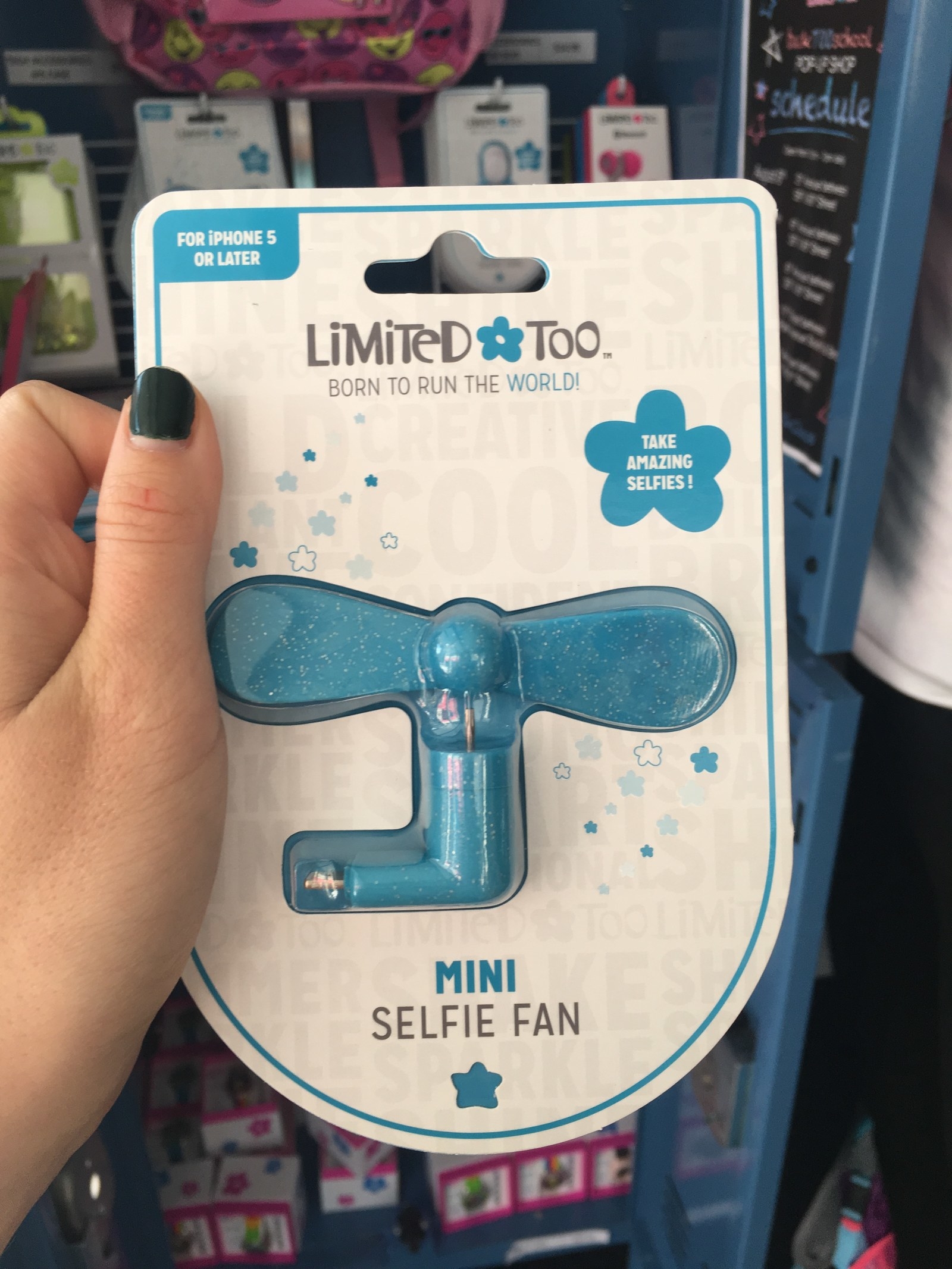 9.
These ~fly~ shades: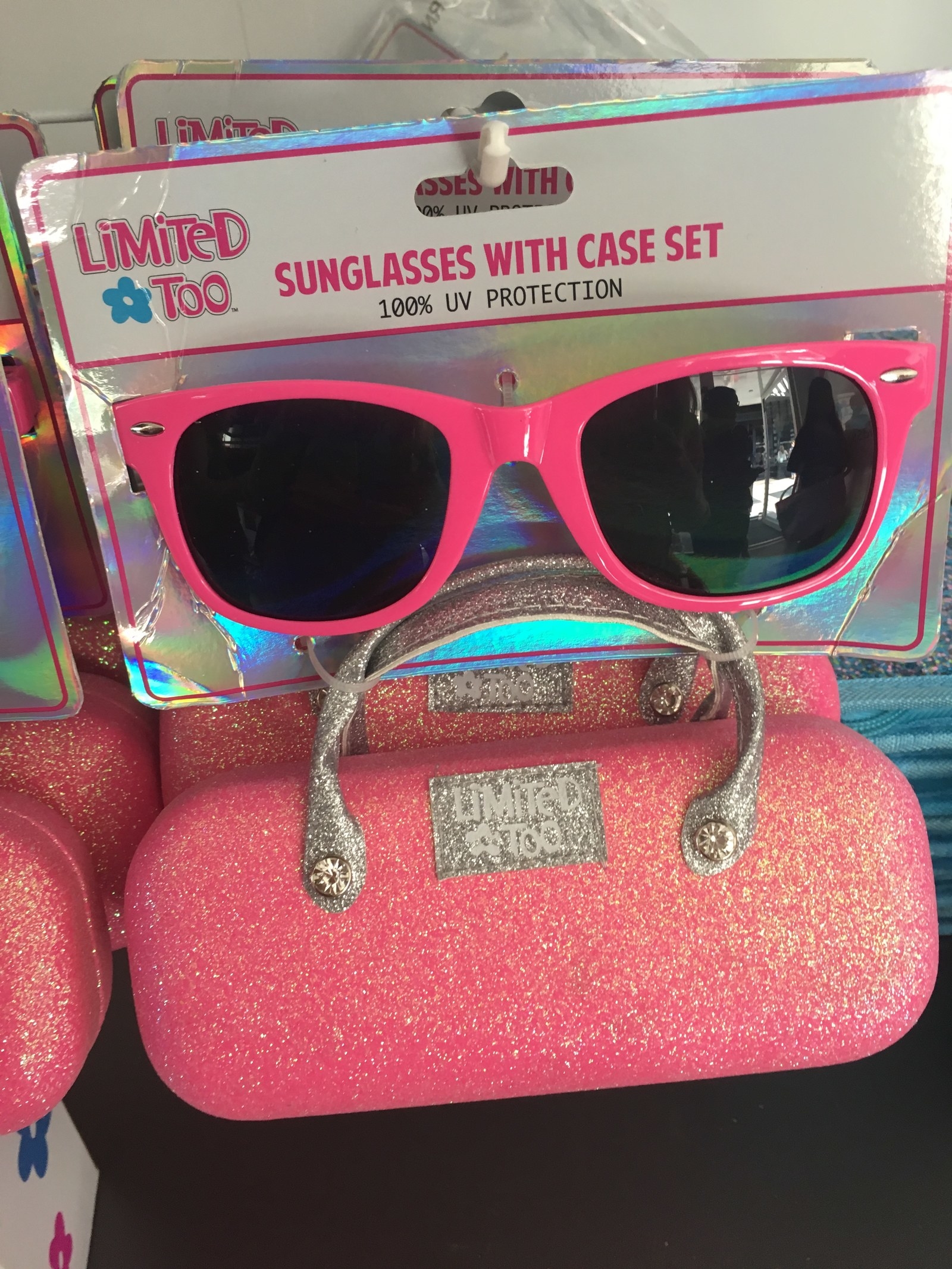 10.
These smiley-face undies:
11.
Camo galore: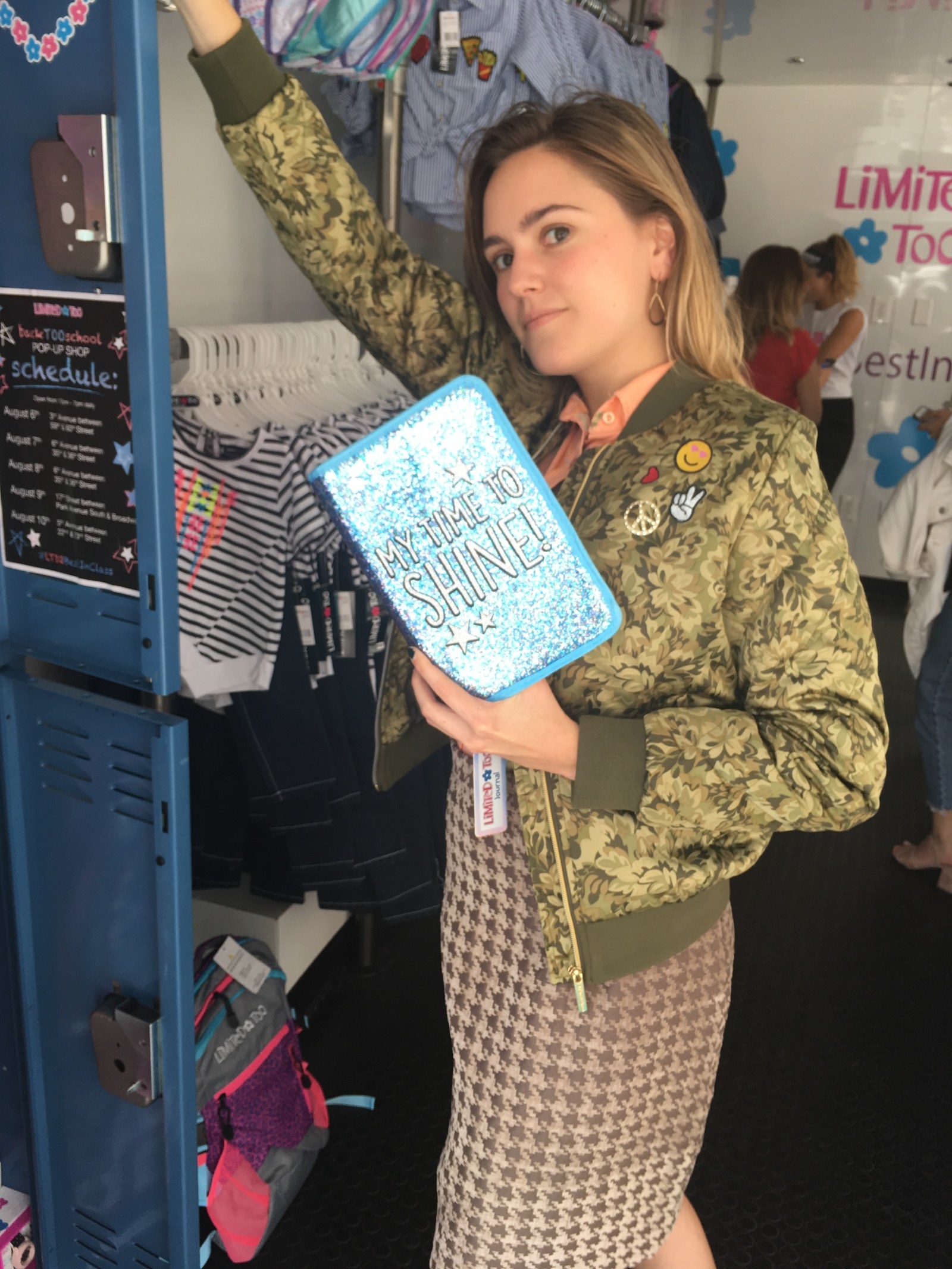 12.
These headbands to inspire you to stay strong after Brad from PE asks you to ask your best friend Tanya if she like-likes him:
13.
Socks: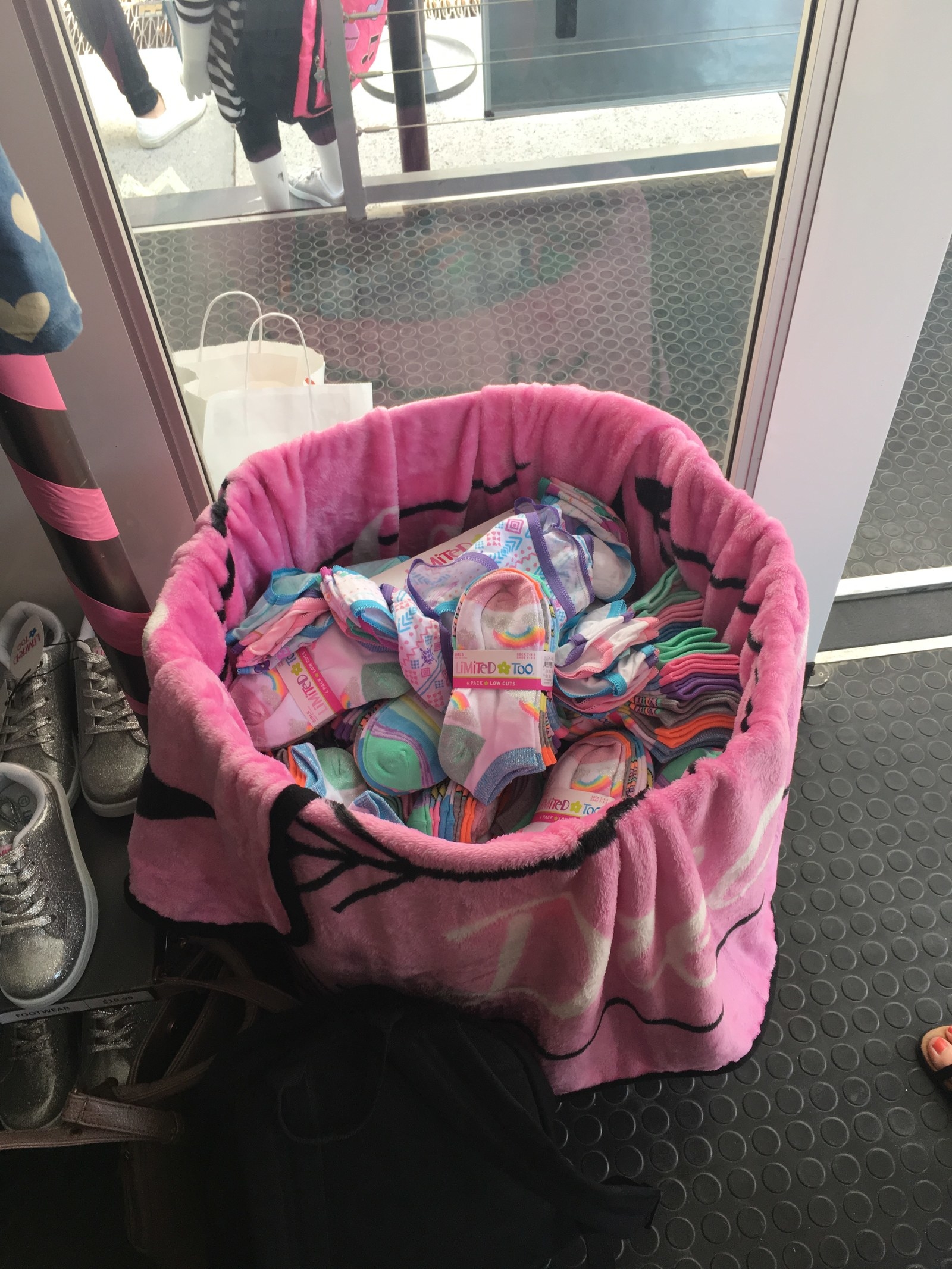 14.
This sparkly phone case:
15.
This cheetah-licious backpack: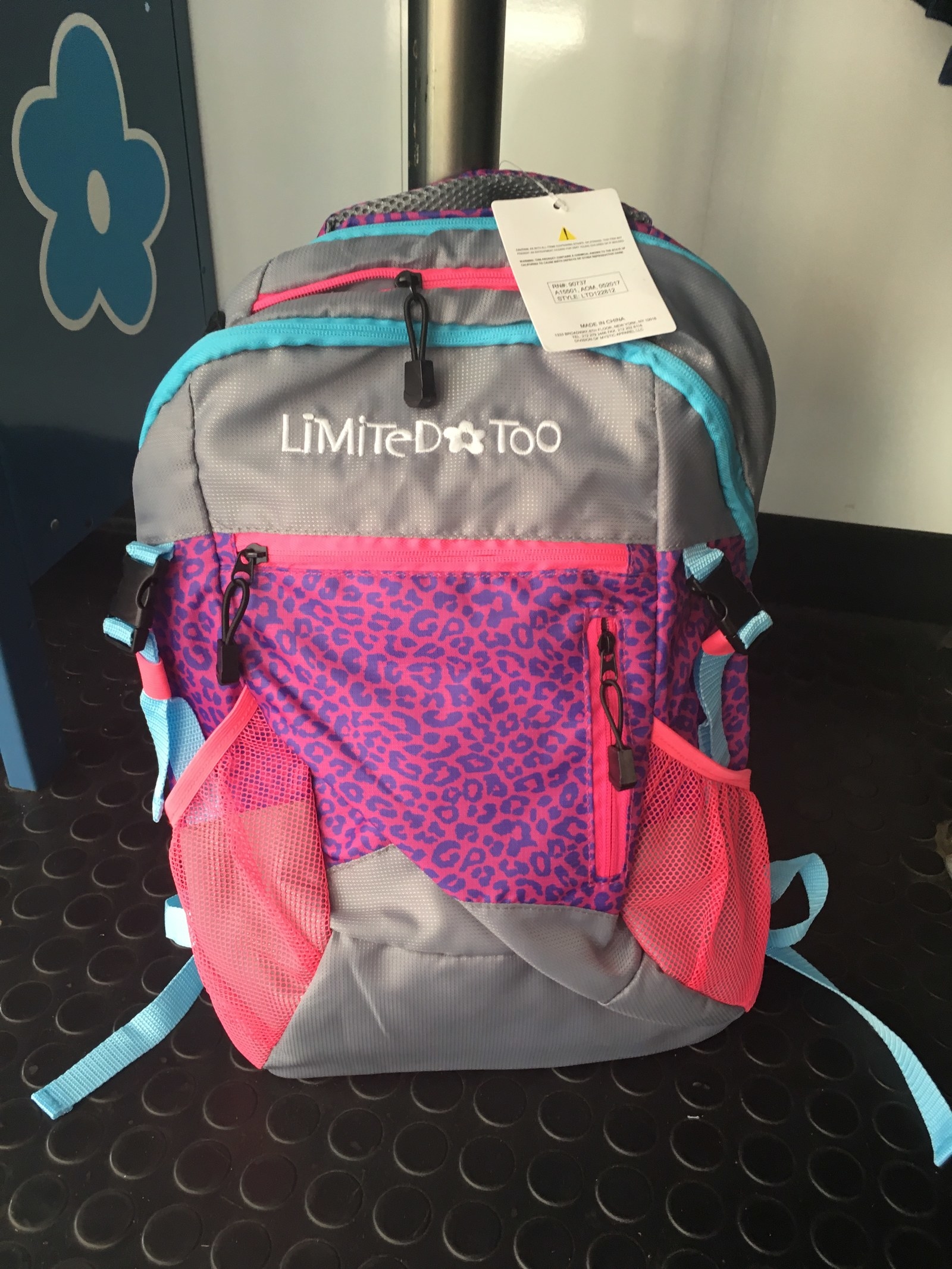 16.
PUFFY STICKERS!!!!!!!!
17.
Some fresh kicks: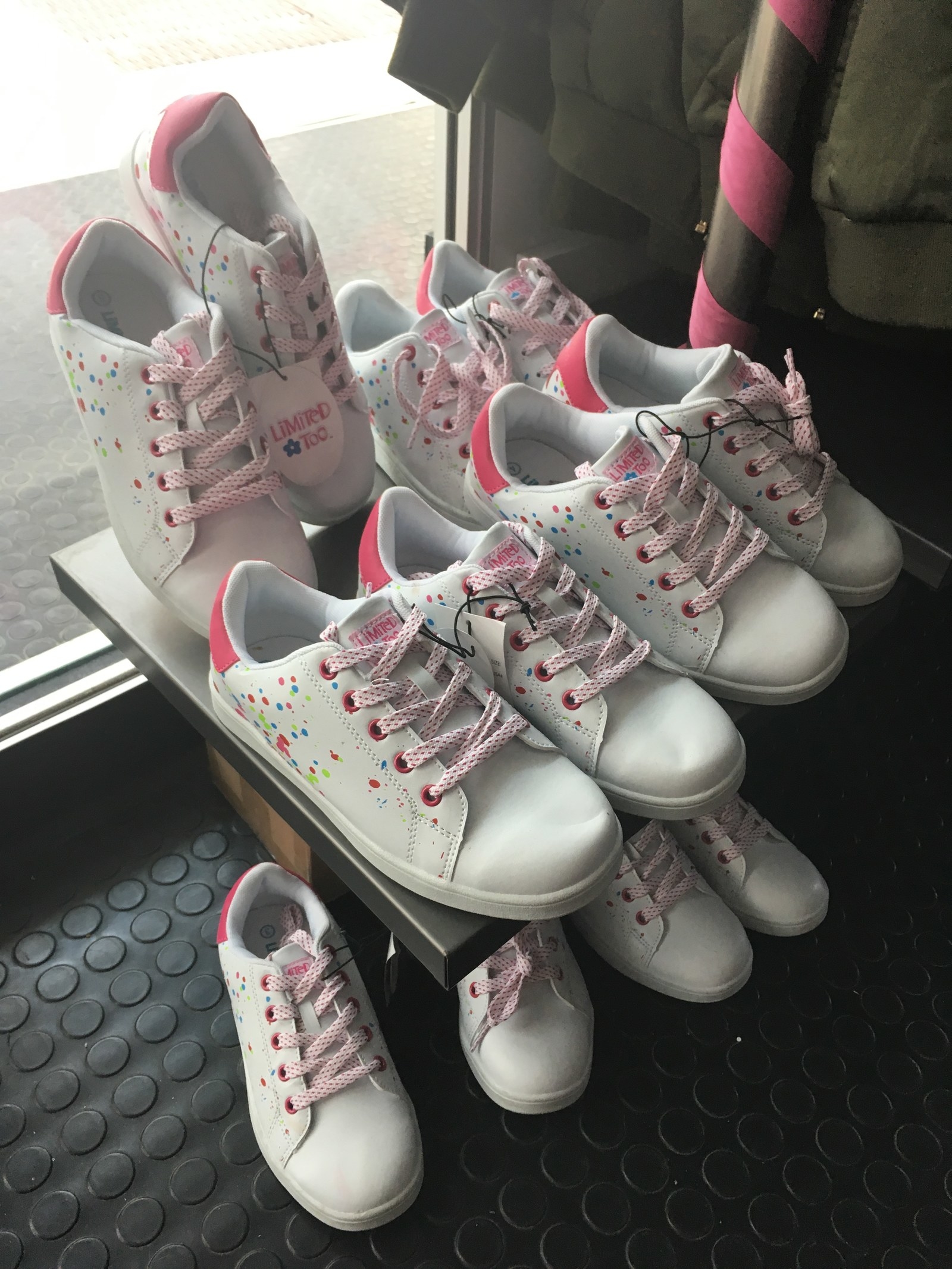 18.
A mood watch: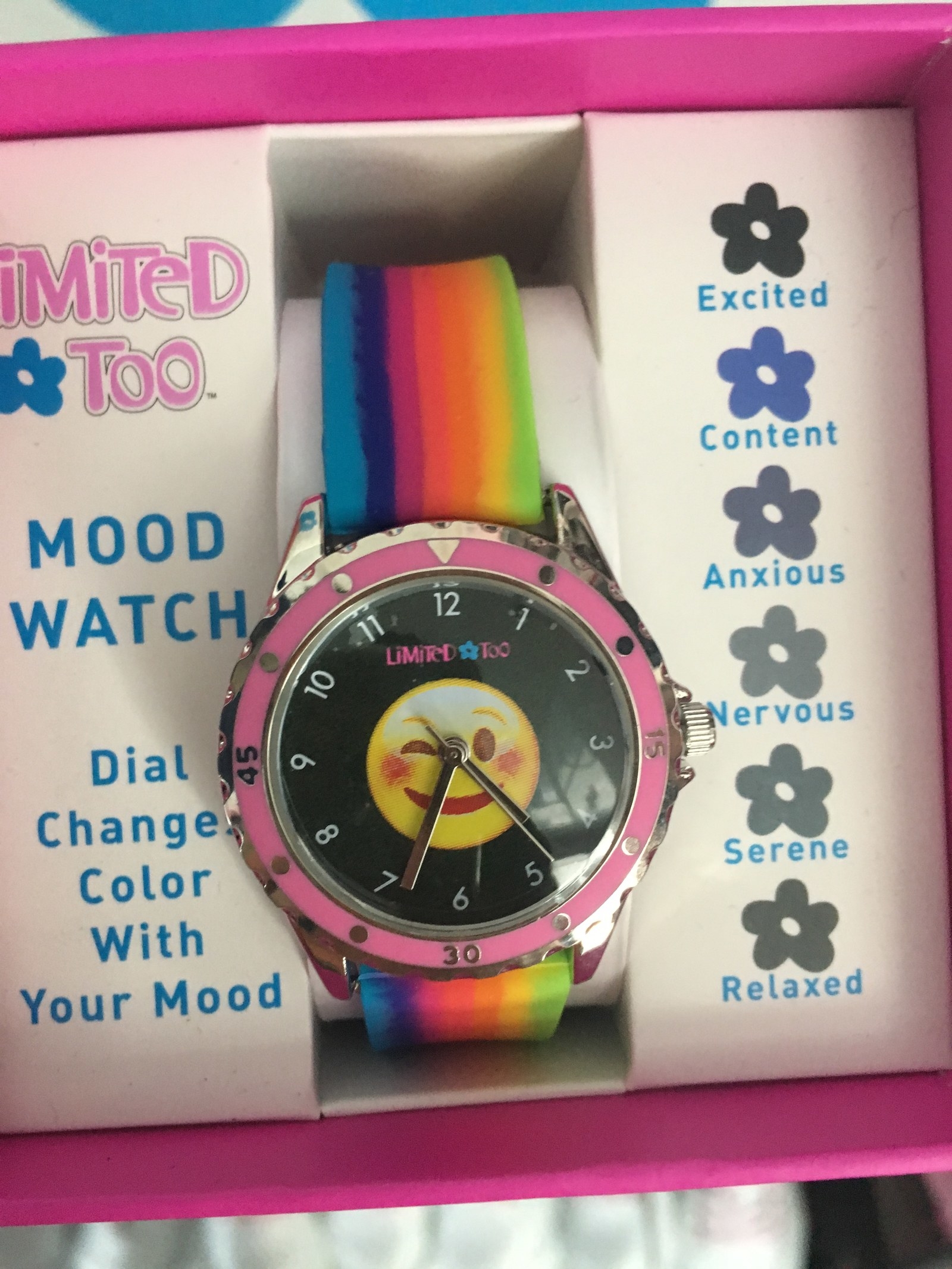 19.
A looooot of emojis: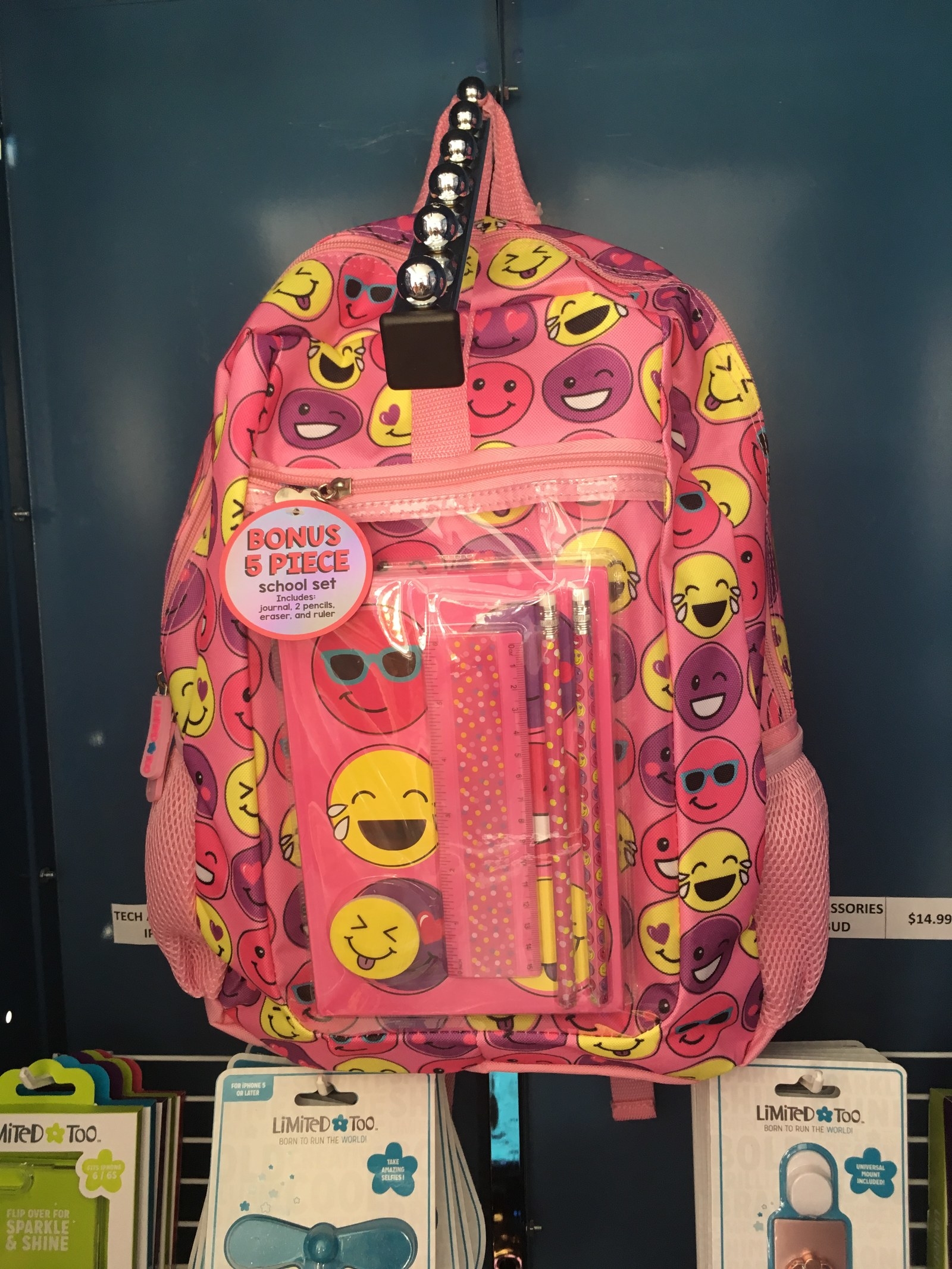 H.A.G.S. bee-yotches! 😘 ✌️