José Fernández Took Cocaine And Drank Alcohol Before Fatal Boating Accident
The Miami Marlins pitcher died along with two friends last month.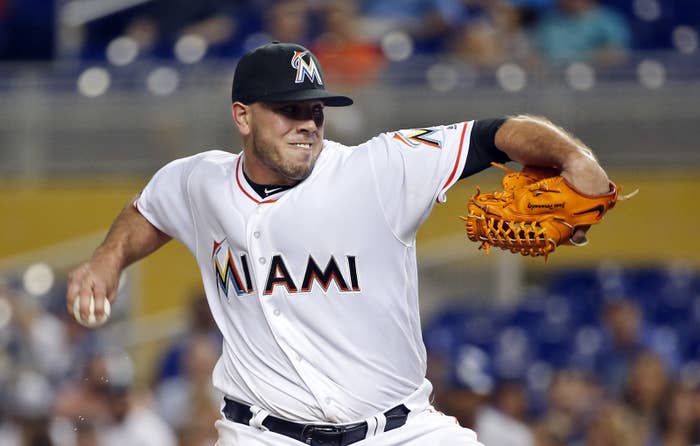 An autopsy report for José Fernández, the 24-year-old pitcher for the Miami Marlins who died along with two friends in a boat crash last month, shows he was intoxicated by roughly twice the legal limit and had taken cocaine.
The pitcher's body, as well as those of two of friends Emilio Macias and Eduardo Rivero, were found in an overturned boat on Sept. 25 by US Coast Guard workers in Miami.
Fernández died from blunt force injuries to the head, torso, and extremities sustained during when the boat crashed into a jetty, the autopsy found.
Macias and Rivero had also consumed alcohol the day of the accident, and cocaine was detected in Rivero's system, according to the autopsy.
According to a search warrant affidavit obtained by Local 10 News, "all three bodies, individually, had a strong odor of alcohol emanating from them," the associate medical examiner who performed the autopsies said.
Authorities have not said who was driving the boat when it crashed, but the affidavit notes that the driver was piloting the boat at a high speed with "recklessness" that was "exacerbated by the consumption of alcohol."
It also says all three men were at a bar that morning. A receipt for an alcohol purchase was found in one of the men's pockets.
Read the autopsies:
Download PDF