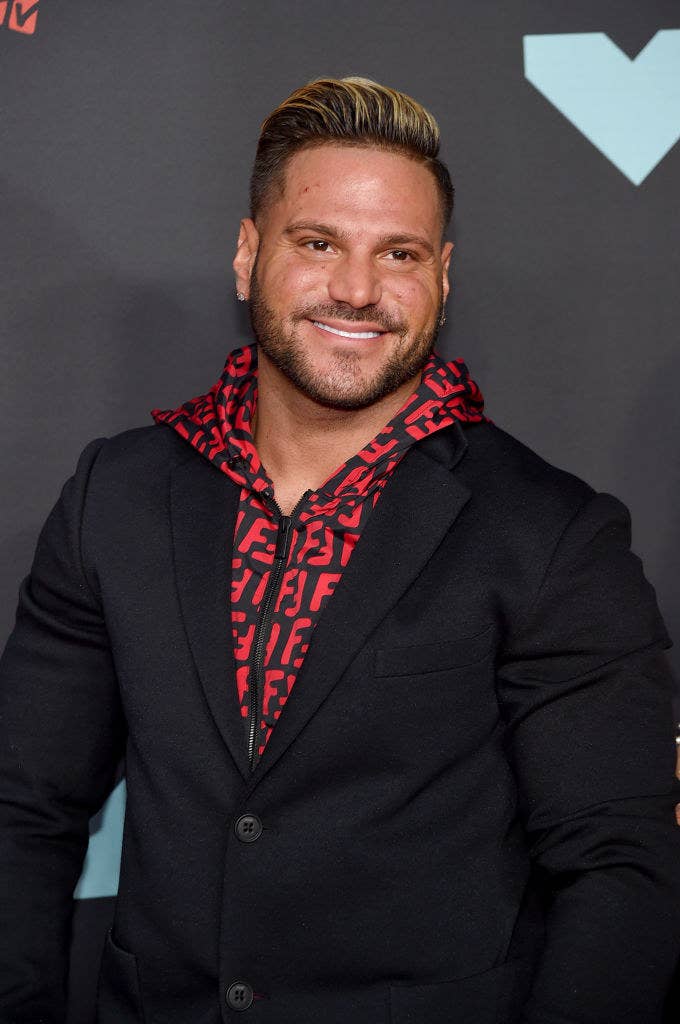 Jersey Shore star Ronnie Ortiz-Magro was arrested early Friday morning in Los Angeles following an alleged domestic violence incident with his on-again, off-again girlfriend, Jen Harley.

He has been charged with kidnapping, according to police records. His bail was set at $100,000.
In a recording of the police dispatch, which was obtained by TMZ, they said the victim had hit the panic alarm in the Airbnb they were renting and fled.
Ortiz-Magro allegedly slapped and punched Harley before chasing her with a knife, TMZ reported.
He was reportedly holding their 18-month-old daughter, Ariana, during the chase. After Harley fled, Ortiz-Magro allegedly locked himself and the infant in the Airbnb until police came and broke the door down.
A spokesperson for the Los Angeles Police Department said the suspect was tased and arrested on suspicion of domestic violence at the address.
A FOX 11 Los Angeles reporter at the scene captured photos of a shirtless Ortiz-Magro handcuffed on a gurney after being tased.
The child was not harmed during the incident, police said. Police declined to comment on Harley's injuries.
The suspect is no longer in the hospital and expected to be booked on Friday, police said.
This was not the first alleged domestic violence incident between the two.
In July, Harley was arrested on domestic violence charges after she allegedly threw an ashtray at Ortiz-Magro's face. The case was later dropped.
Ortiz-Magro spoke to E! News hours before the arrest about his relationship with Harley, who he'd reportedly just gotten back together with. He said they "have a strong love for each other."
"What [Jersey Shore: Family Vacation] portrays and what we really have for each other are two completely different things," Ortiz-Magro said. "They ask why do we stay with each other? And it's because we know what we have is real. And at the end of the day, people don't see what we have, they see what MTV wants you guys to see."