Hi, my name is Julia Reinstein, and earlier this fall I achieved my lifelong dream of attending the Puppy Bowl.
It was extremely adorable and great and I pet so many puppies and yes, I died of happiness.
In case you don't already know, the Puppy Bowl is a show Animal Planet puts on every year during the Super Bowl, in which dozens of puppies face off in a football game.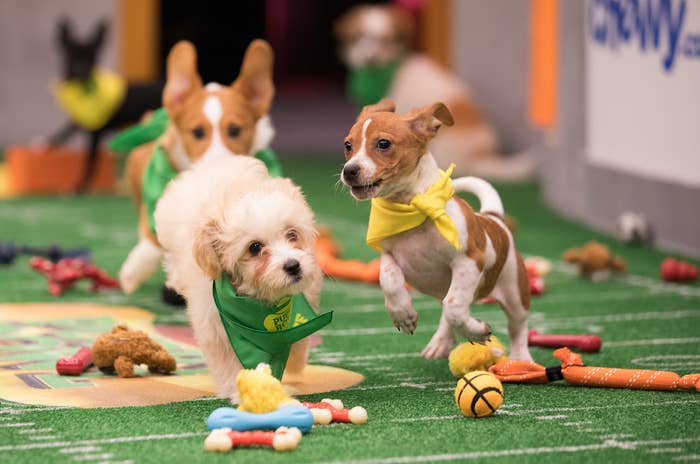 At the show's taping this fall, I spoke to Puppy Bowl referee Dan Schachner, who shared all sorts of stuff you might not know about the most important football game airing this Sunday.
1.
The game doesn't actually air live.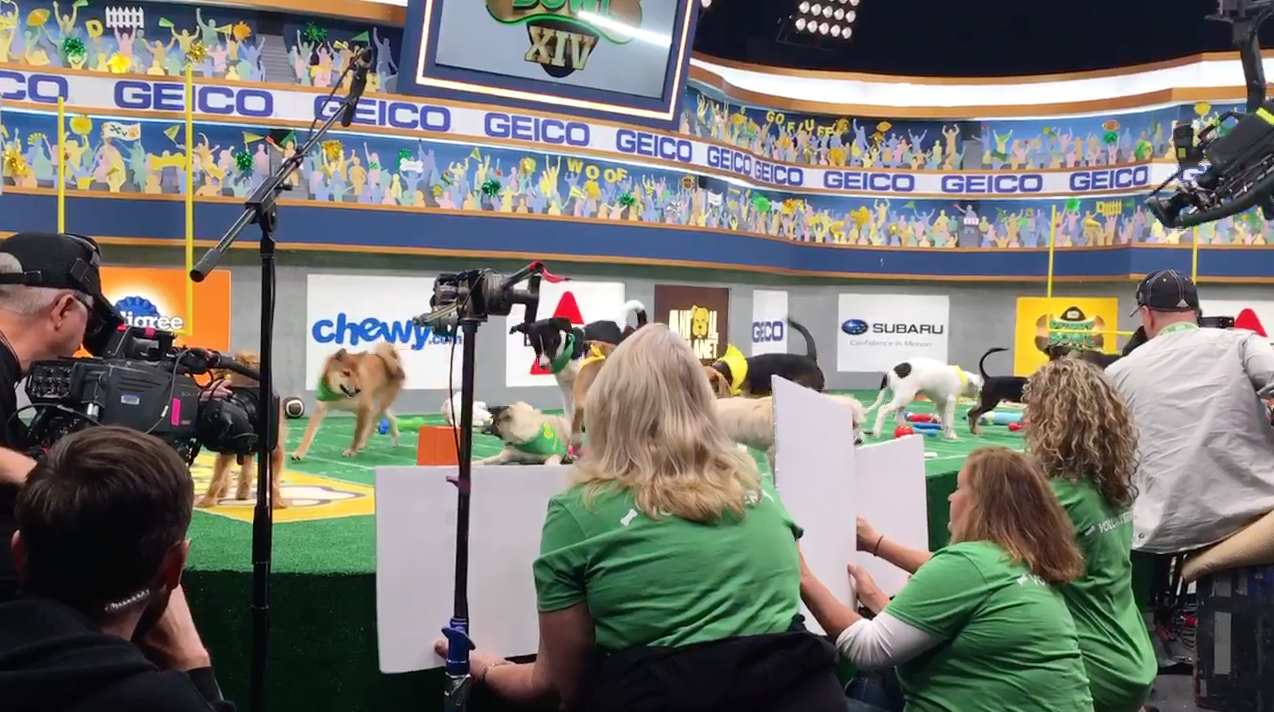 ...which you may have deduced when I said the taping was earlier this fall. In fact, filming takes a whole week to complete.
"A lot of people think we're live, but to actually do this live would take all day long," Schachner told BuzzFeed News. "If you watch the Puppy Bowl being filmed, we're waiting a long time for the action to happen — and that's okay, but we try and condense that into a two-hour program."
2.
All the puppies are adoptable, and they have a 100% adoption rate.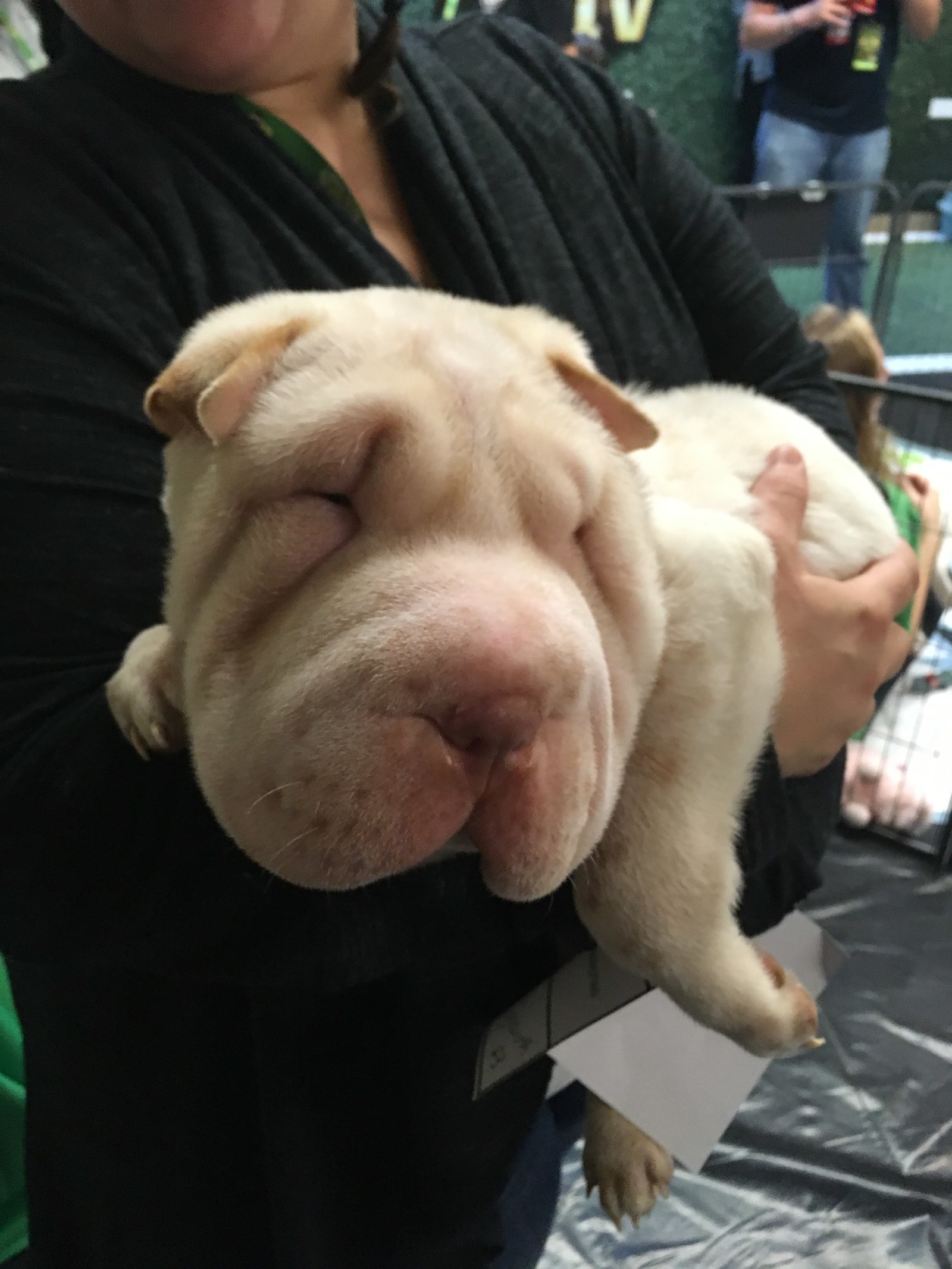 After all, who could resist? With more than 200 dog lovers working the event, many volunteers and staffers wind up bringing home a pup they meet on set.
In fact, by the time the show airs, all the puppies have usually been adopted.
3.
The Puppy Bowl referee has held the role for seven years.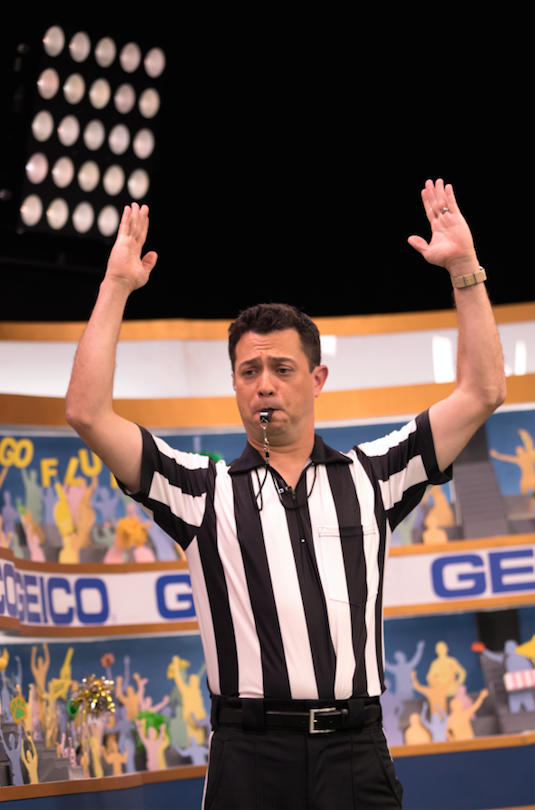 So, unfortunately, it doesn't seem like the gig will be up for grabs anytime soon.
"They needed a ref seven years ago," Schachner said, "somebody who had some experience with hosting, with TV production, with animals, and a little bit of sports. And I kind of fit the bill."
"I also begged at their doorstep for, like, six months nonstop until they picked me," he said.
4.
The penalty possibilities are endless.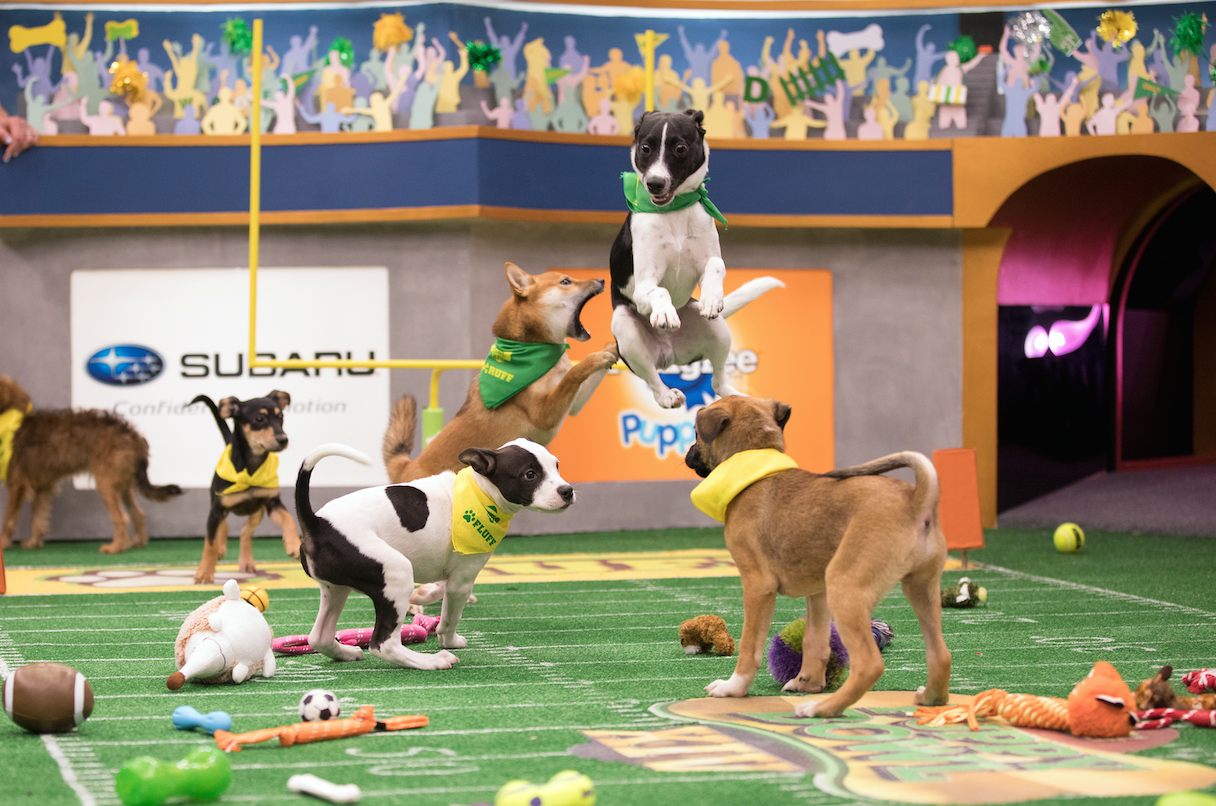 "We have hundreds of penalties because puppies can think of hundreds of ways to tick you off, and they will," said Schachner.
"I mean, everything from excessive slumbering, when they fall asleep on the 50-yard line," said Schachner, "to illegal bathing, because we have a giant water bowl and they hop into [it], of course, fouling the field."
5.
The puppies poop on the field "on average once every five minutes." 💩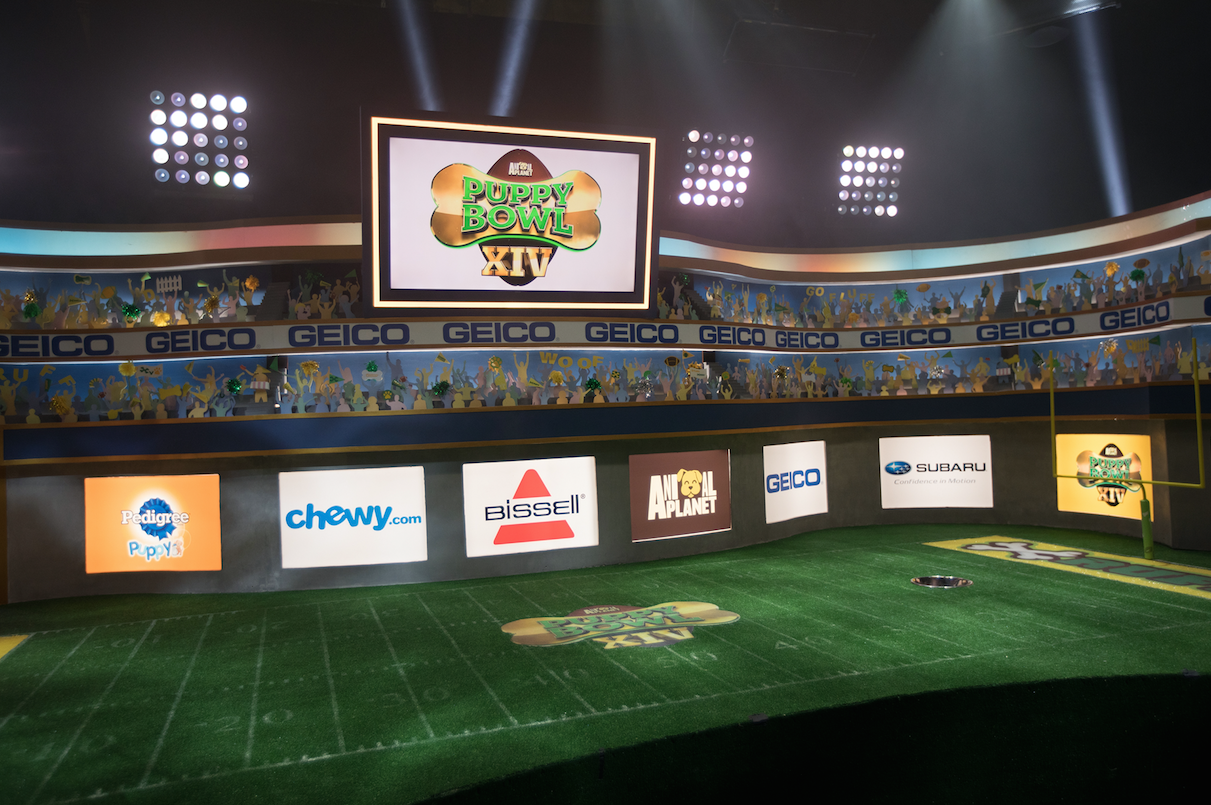 ...and they have to stop filming and clean up every single time.
"We have a dutiful staff and many wonderful volunteers who are happy to come up and clean poop," said Schachner.
6.
And sometimes the pups end up getting a little too, erm, friendly with each other. 👀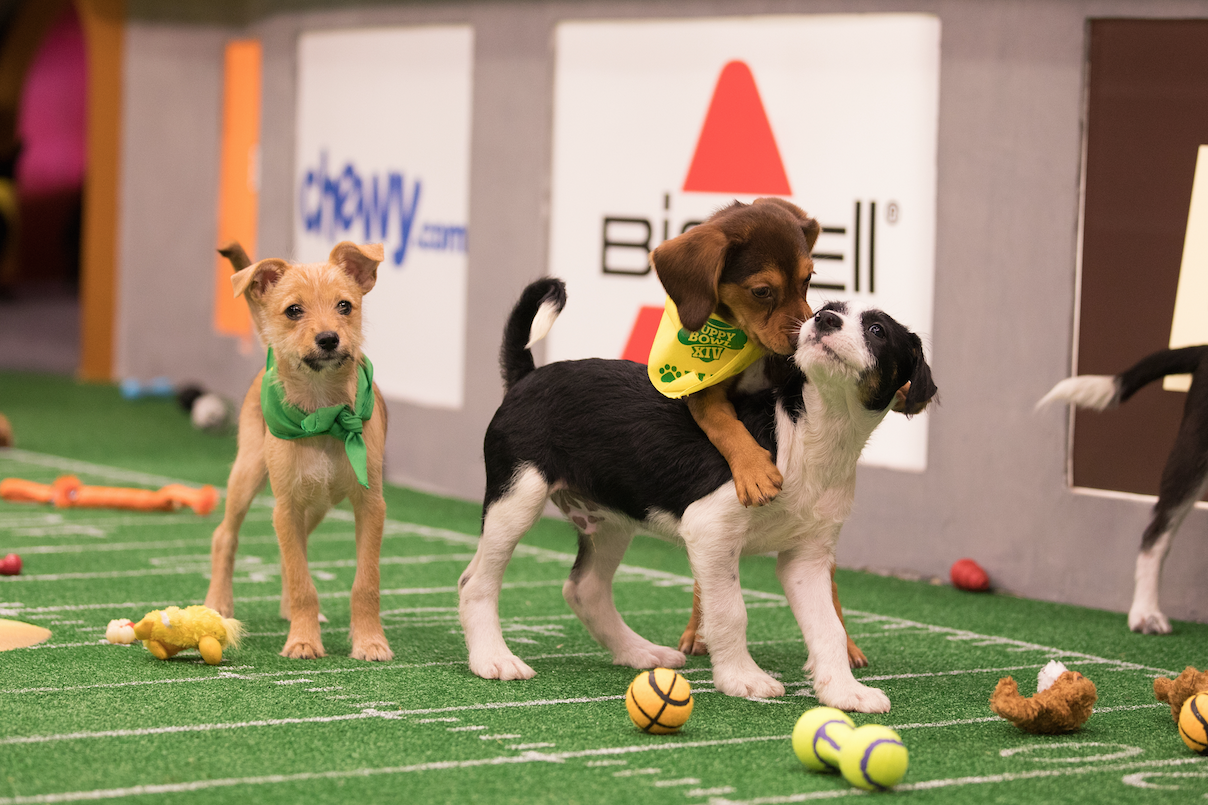 They call that penalty "illegal fornication."
"When we've got dogs that are in a humping mood, we kinda separate them a little bit," said Schachner. "But, you know, they're puppies. They're not fixed, so we do have to be careful for that kind of stuff."
7.
To get a sense of the size of the puppy, they ask for "audition photos" to be posed next to a soda can.
Because it's not about the size of the dog in the fight, but you know, sometimes it kinda is??
8.
Some of this year's players were rescued from areas that were affected by natural disasters last year.
Including Houston, Florida, and Puerto Rico.
9.
The teams will also include a few puppies with special needs.
Moonshine (on the left) is a sight-impaired and deaf border collie, and Luna (on the right) is a Pomeranian mix with a cleft palate.
10.
The Puppy Bowl was originally inspired by the Yule Log.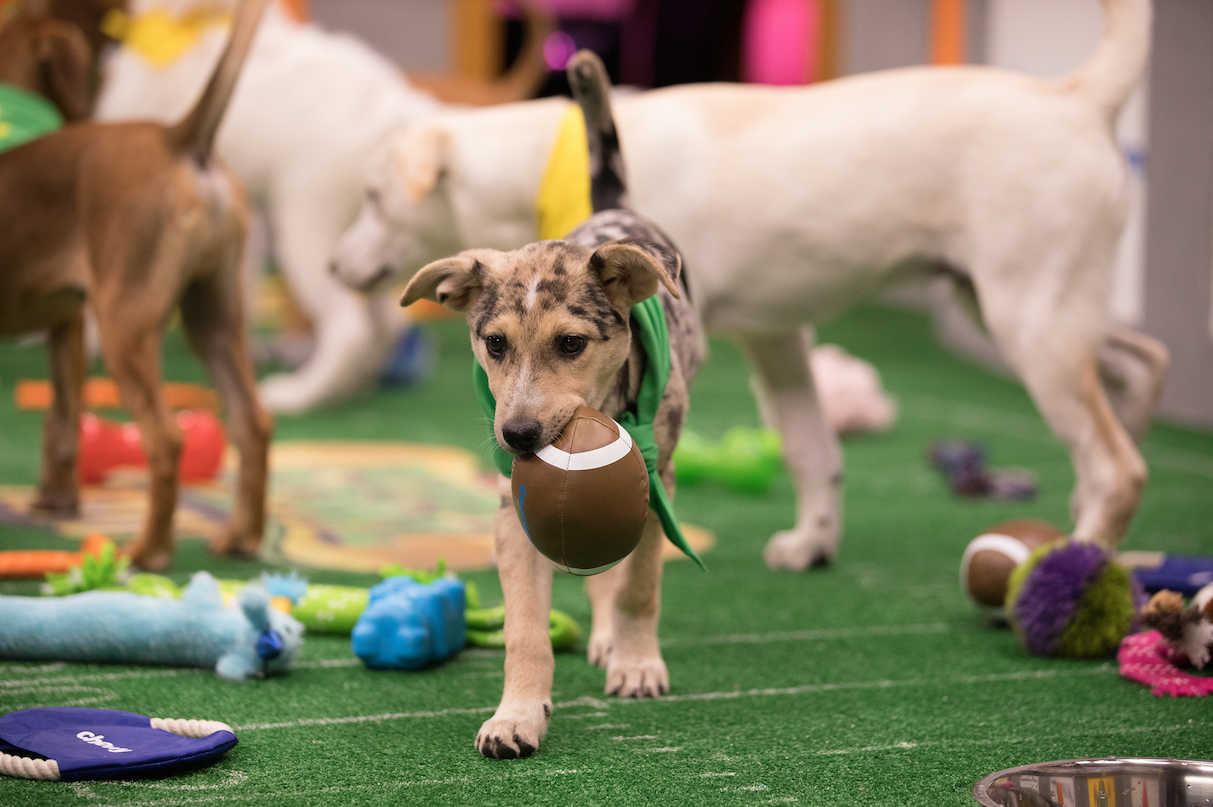 Basically, Animal Planet knew there was no way they could compete with the Super Bowl, but they decided to try anyway.
"Somebody had the idea, 'What if we just put a camera on a bunch of puppies playing and saw what happened?'" said Schachner. "And it turned out to actually be a hit."
11.
Every year they get different animals to be "cheerleaders."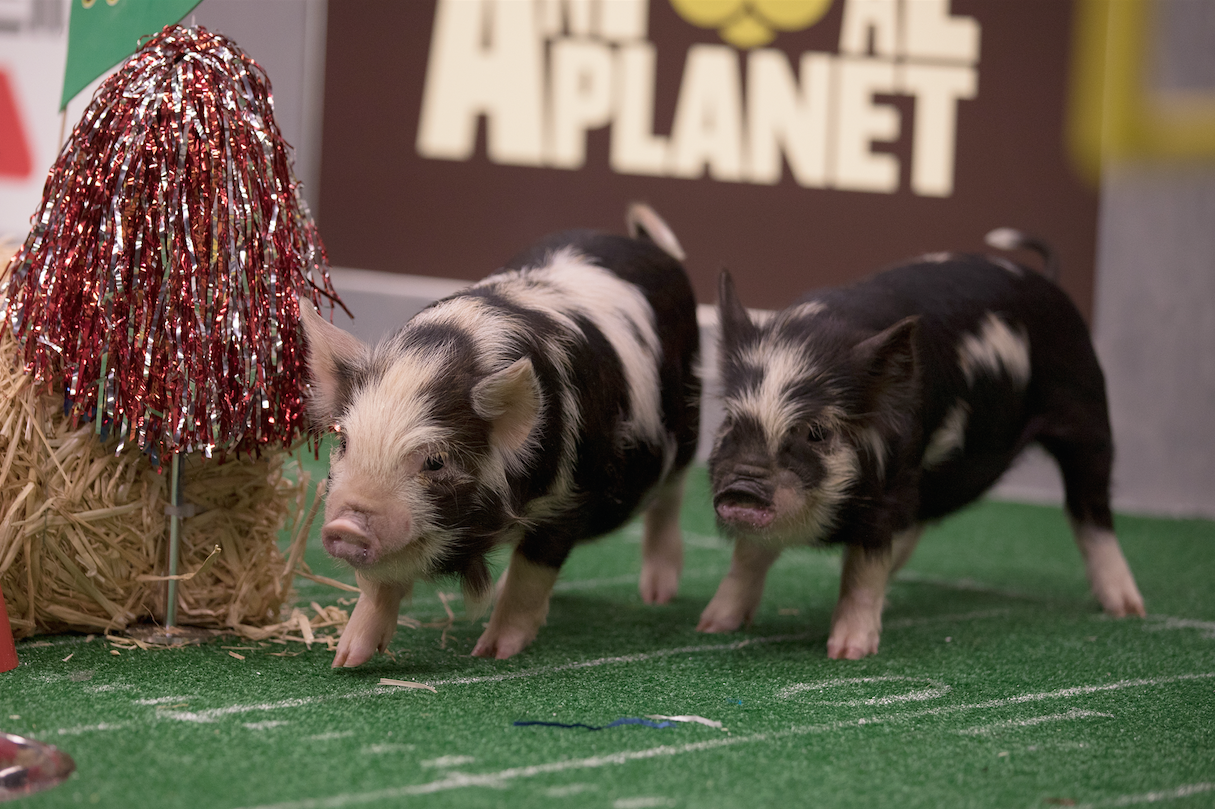 "We've had chicken cheerleaders and hedgehog cheerleaders," said Schachner.
This year? There will be "barnyard animal cheerleaders," with ducklings, chicks, and piglets.
12.
They put peanut butter on the camera to get the puppies to lick it.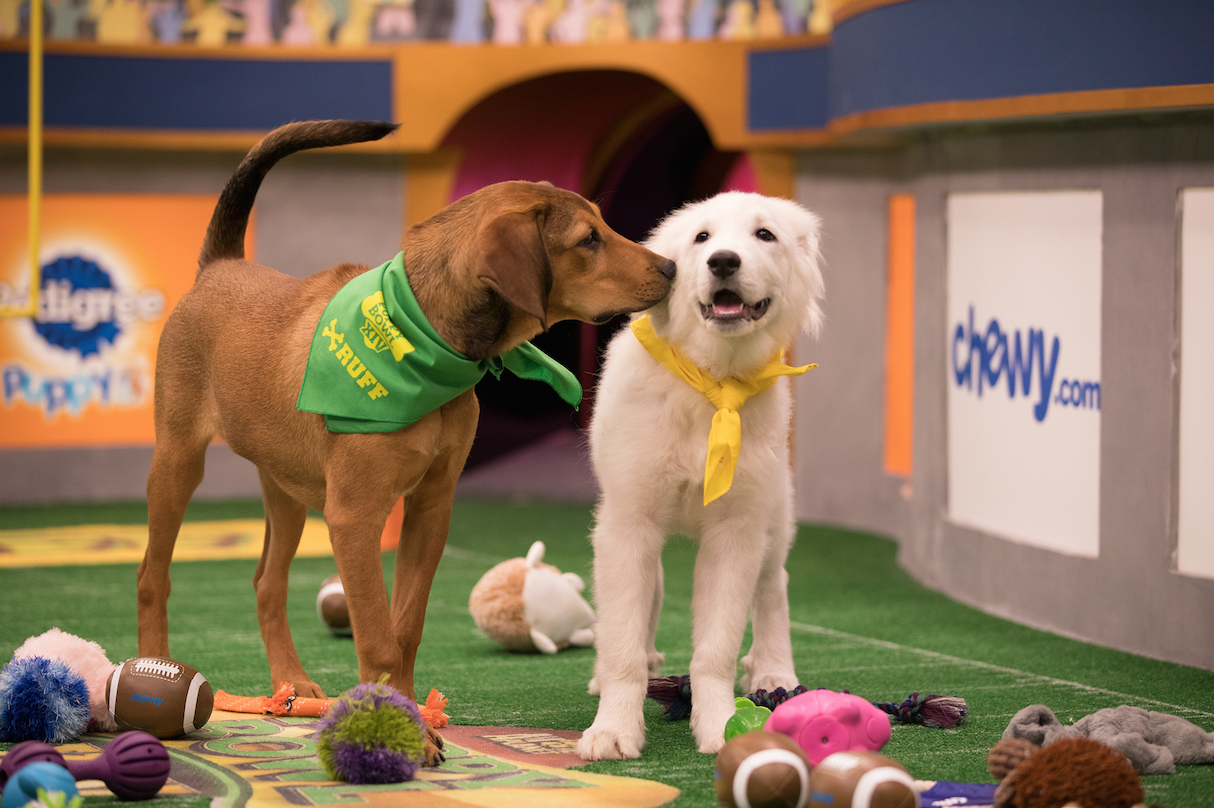 Because nothing brings a puppy out of its shell better than PB.
13.
This year, the Puppy Bowl will include its first-ever international puppy — Mango, who's from Mexico.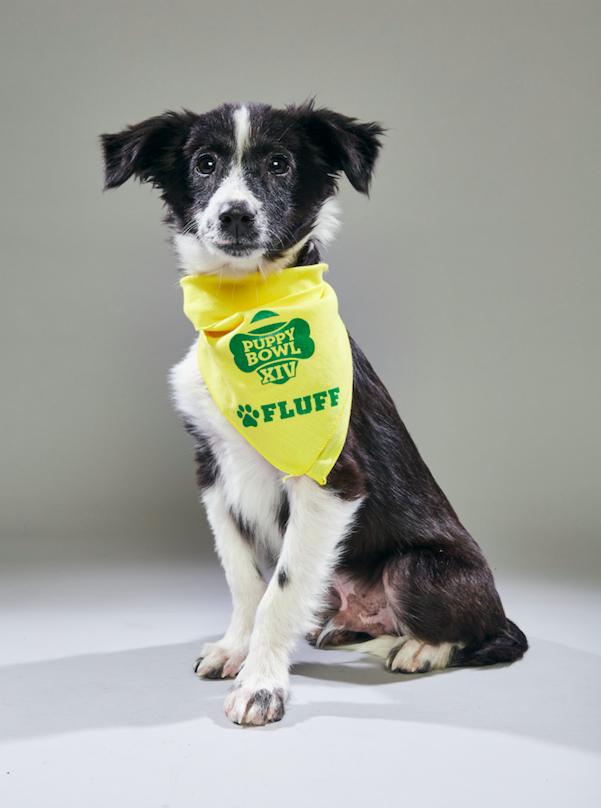 14.
...and Mango got adopted by someone working on the show!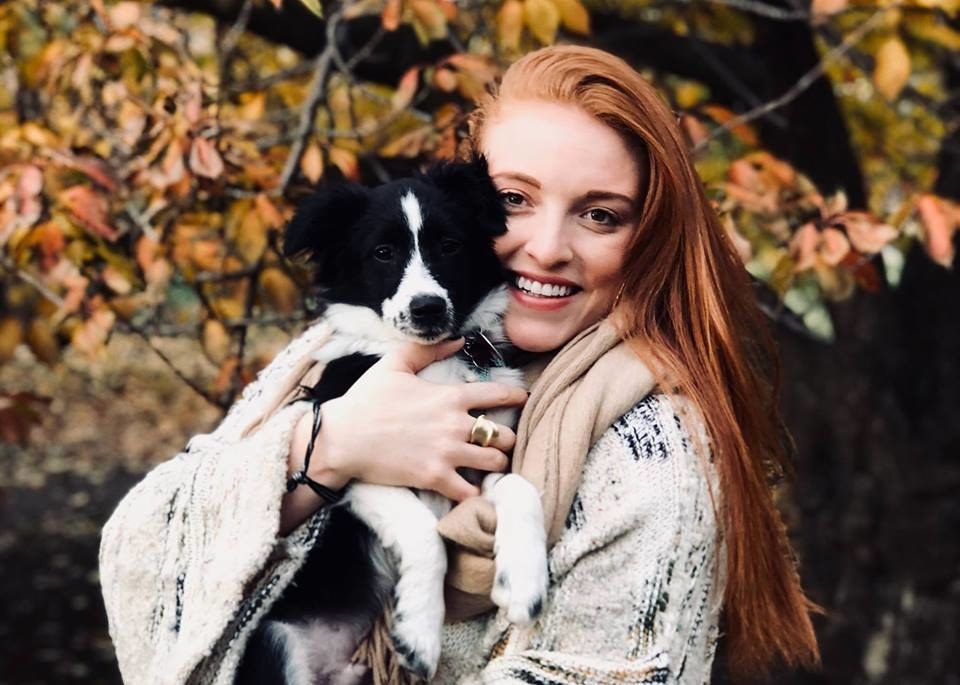 Sydney Baldwin, a publicity coordinator for Animal Planet (who, full disclosure, is a friend of mine from college), hadn't expected to leave with a dog that day — but then she saw Mango, and it was "like love at first sight."
"He was a scrappy little dude that wanted to cuddle more than play, and I instantly knew he was the dog I was meant to adopt," Baldwin told BuzzFeed News. "After multiple phone calls to my boyfriend and parents and a long conversation with his amazing foster mom, we decided to take the plunge and add to our little family."
Mango is now loving his new life in New York City, where he's killing it in puppy training and "has so many friends at our local dog park."
"Raising a dog is challenging and comes with a lot of sacrifice — especially in NYC — but I wouldn't trade it for the world," said Baldwin. "People say that we helped Mango, but really, he helped us."
May the best puppies win!