A Man Was Seen Rushing To The Airport With Nothing But Mistletoe
"Some Love Actually shit is about to go down."
Today in "love is real and dreams do come true" news: On Christmas Eve, a man was spotted rushing to the airport with nothing but mistletoe.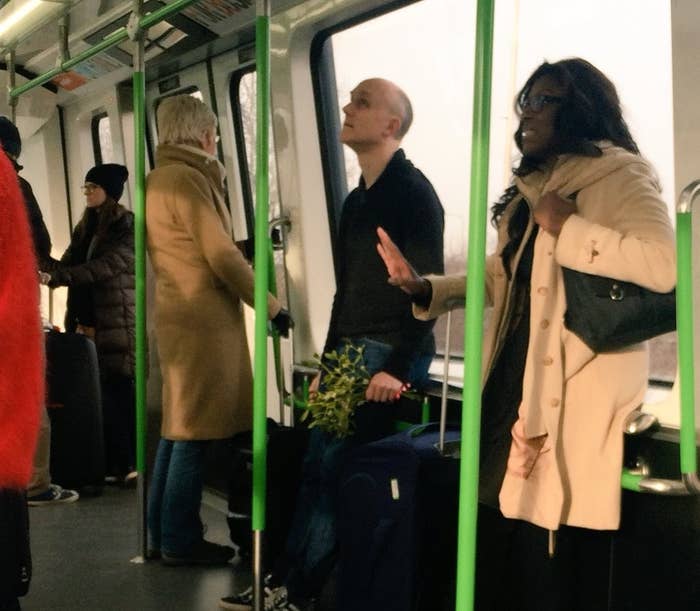 "Some Love Actually shit is about to go down," Chillman wrote when she shared the photo on Twitter.
Unfortunately, the man ran off too quickly for Chillman to find out anything more.
"He then ran off at the other end, obviously in a rush to find someone," she said.
People were dying to know what happened next.
And everyone's rooting for the man.
Though of course, a few pessimists had alternative theories:
But don't worry, the story has a happy ending!
The mysterious mistletoe man, Tim Brown, found Chillman's tweet, and said he was actually rushing to surprise his girlfriend.
Love actually is all around. ❤️😭
BuzzFeed News has reached out to Brown.