Anyone missing an absolutely massive cat? Because this guy was found earlier this week in Pasadena, California.
Chubbs, as the Pasadena Humane Society & SPCA has taken to calling him, is about 10 years old and weighs 29 pounds.
The sizable kitty can't fit in a kennel, so he's been staying in one of the shelter's offices, Jack Hagerman, a spokesperson for the shelter, told BuzzFeed News.
Chubbs is, as I assume any certified cat expert would tell you, an absolute unit.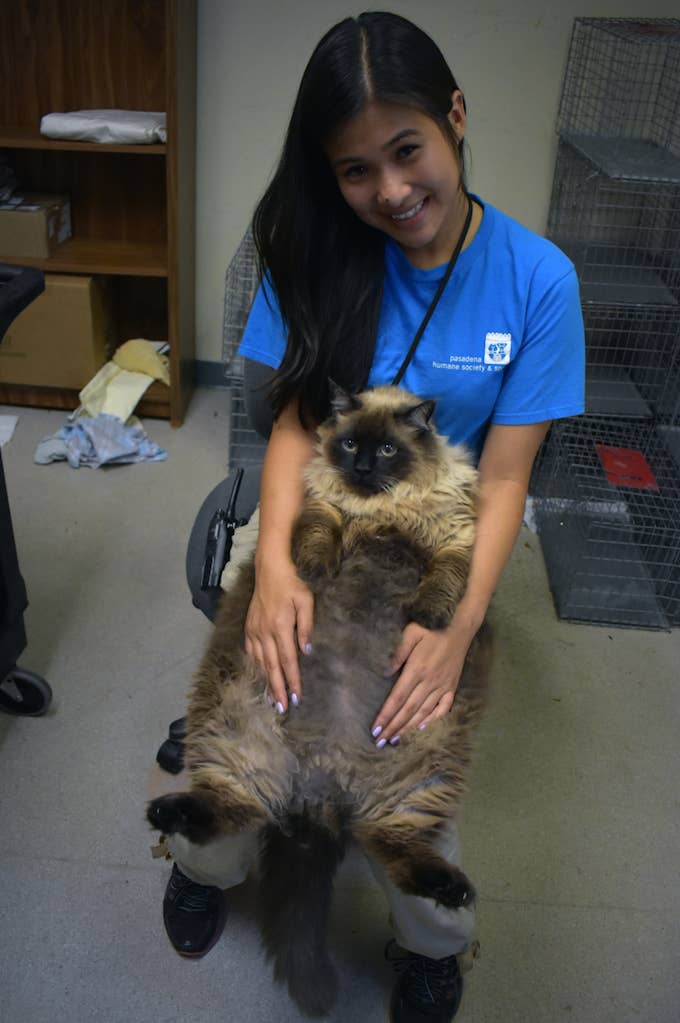 Hagerman said Chubbs "is no wallflower" and has been loving all his newfound publicity.
"When he's not mugging for the camera and purring loudly into microphones, he enjoys sitting in laps, napping, and getting face massages," he said. "And eating. Dude loves to eat."
Chubbs will hopefully not be too chubbs-y for long, because overweight cats are at risk for diabetes, heart disease, and thyroid disorders, Hagerman said.
"So Chubbs will need to be on a strict diet and exercise program, under the supervision of a veterinarian," he said.
When they found him, the Humane Society said that if an owner didn't show up to claim him, Chubbs would be available for adoption at 11 a.m. this Sunday.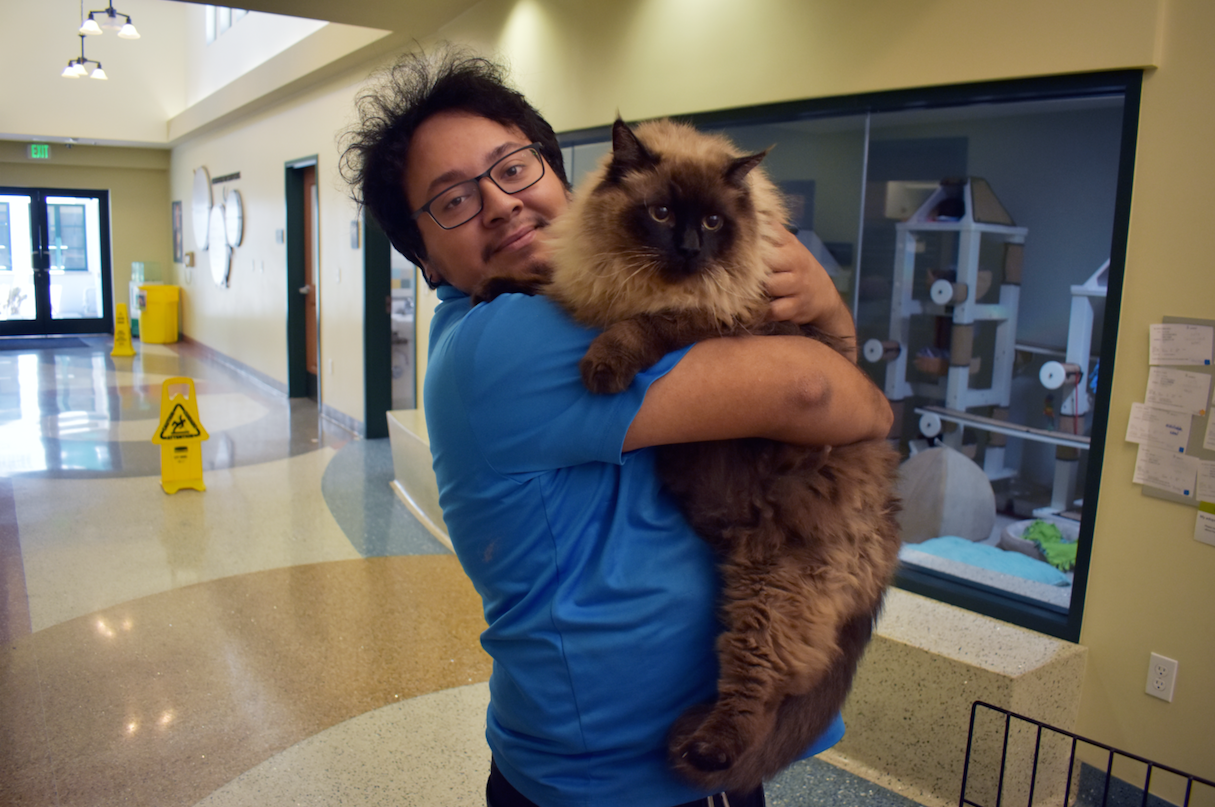 But the next day, Chubbs went from abandoned to in-demand. The organization tweeted that "several possible owners have stepped forward" to claim the small, furry-tank, so they are putting the adoption on hold to "thoroughly investigate these claims."
As you might imagine, Chubbs has acquired quite a few fans already.
So, it looks like the competition to adopt him may be stiff.