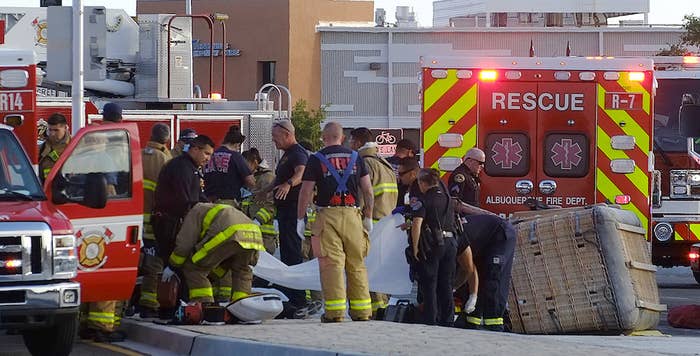 Five people are dead in Albuquerque, New Mexico, after a hot-air balloon crashed into a power line and caught fire Saturday morning, police said.

Four of the victims, two men and two women, were declared dead at the scene, Albuquerque Police Department spokesperson Gilbert Gallegos told BuzzFeed News. A fifth victim, a man, was taken to the hospital in "critical and unstable condition" but later died of his injuries.
All five of the victims had ties to Albuquerque Public Schools, district administrators said Sunday in an emotional press conference.
Susan Montoya, 65, had always wanted to go on a hot-air balloon ride, so when the assistant principal was preparing to move to another school, teachers and staff surprised her with the ride as a goodbye gift.
She brought along her husband, 61-year-old John Montoya, a special education assistant at a local high school. The couple were joined by their friends Martin Martinez, 63, a sergeant with the APS Police Department, and his wife, Mary Sisneros-Martinez, 59. The pilot of the balloon was Nicholas Meleski, 62, the father of a school counselor and member of the district's crisis team.
"In their many capacities, they impacted the lives of thousands of students, staff, and others," APS Superintendent Scott Elder said.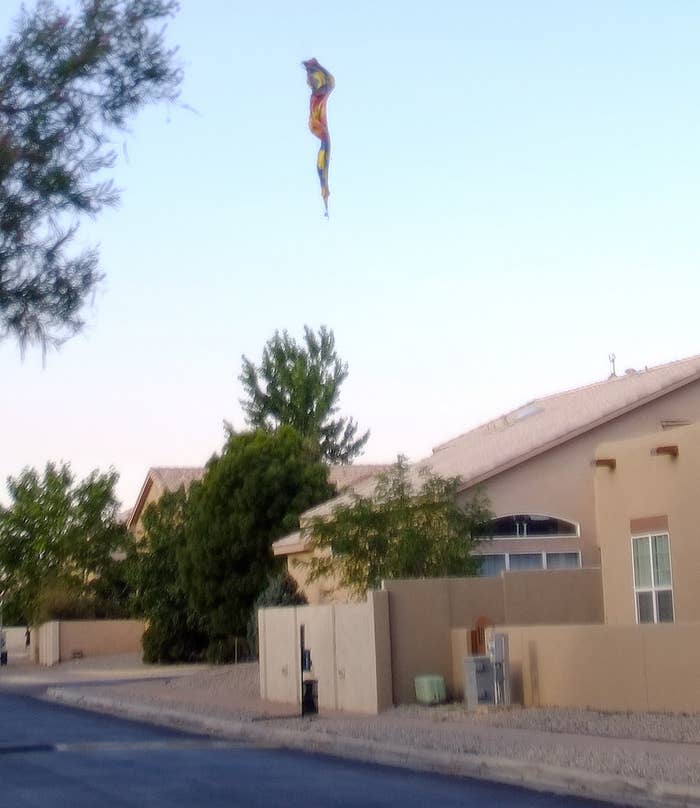 It is not yet known how the deadly accident happened. The Federal Aviation Administration and the National Transportation Safety Board will conduct an investigation into the cause, Gallegos said.

Video taken by an onlooker showed the deflated balloon plummeting out of the sky. (Warning: This video may be disturbing.)

Hot-air balloon rides are a popular tourist attraction in New Mexico's largest city, particularly in October, when the city hosts its annual Albuquerque International Balloon Fiesta.
Gallegos told the Associated Press that changes in wind can make hot-air balloons difficult to control. "Our balloonists tend to be very much experts at navigating, but sometimes we have these types of tragic accidents," he said.
Power was out in much of the area for several hours because of the crash, with nearly 14,000 households affected, according to utility company PNM.
On Sunday, school district administrators said crisis counselors would be available to students and staff, a particular challenge because one member of their team has a direct connection to the tragedy.
Susan Montoya was remembered as a gifted administrator who also loved to get involved with school-spirit days and classroom reading. She and her husband were involved in their church and loved Zumba classes.
In his work, John Montoya dealt with some of the most vulnerable students in the district, Associate Superintendent Troy Hughes said.
"He was the kind of person that made you remember that there was kindness in this world," he said.
Martinez, who went by "Marty," previously served in the Albuquerque Police Department, where his son currently works. Marty loved talking about his kids, his wife, and his dogs, APS Police Chief Steve Gallegos said.
So far, staff members have been in disbelief that someone so full of life and passionate about his work could be gone, Gallegos added, growing emotional as he spoke.
"He was probably the most honest guy I ever met in my life," he said.
Though APS is the largest school district in the state, its employees are a tight-knit community, Elder said. They all tend to know one another, and they share a purpose.
"We want to work with kids; we want to make a difference in students' lives," he said, adding that the scope of the tragedy has been difficult.
"It's just extremely difficult all in one time."
CORRECTION
A previous version of this post, using inaccurate information provided by police, misstated Martin Martinez's and Mary Sisneros-Martinez's ages.