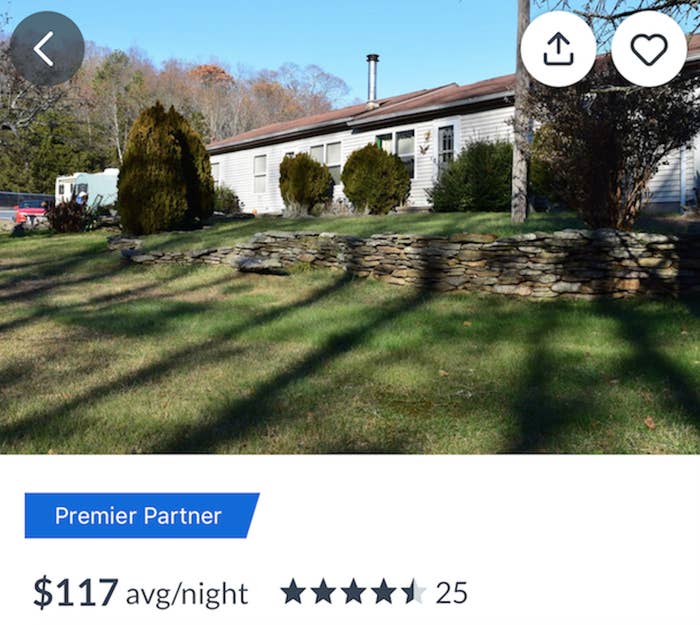 This past February, Nicole Mastrangelo, 23, decided she and her friends needed a break from the city.

"I was like, let's rent a house," the formal wear manager from Brooklyn told BuzzFeed News. "Something with a hot tub, and we can just relax and have some drinks and have a completely chill weekend."
She went onto HomeAway, a real estate rental website similar to Airbnb that she occasionally used. She found a charming farmhouse — which included on-site massages and a nearby marina and theater as amenities — in East Haddam, Connecticut, a town that's frequently compared to Stars Hollow, the fictional town in Gilmore Girls.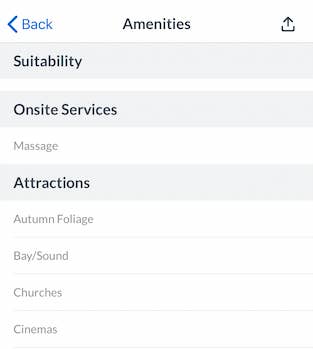 Mastrangelo and her friends arrived, met the homeowner, got a tour, then drove into town to buy groceries, drinks, and movies for the weekend. On the way back, one of the women told her mom the address.
"Her mom just got a weird feeling that she needed to look into this," said Mastrangelo. "She Googled the address, and found the address was on a registered sex offenders list."
Sure enough, Doug Spingola, the homeowner who'd greeted them earlier, was arrested and sentenced to a year of probation in 2009 for inappropriately touching multiple women while giving them a professional massage.
Spingola declined to comment to BuzzFeed News.
"We were almost back at the house already, and it was already starting to get pretty late, and there was supposed to be a snowstorm that night, so we were getting pretty anxious," she said.
Still, she and her friends said there was no way they could stay there.
They quickly packed up the car and left without an explanation.
"Now it's dark out, it's starting to snow, we're terrified," she said. "We're hours away from home. And we were in a regular sedan, so we didn't think we could drive home in the snow."
After driving on the highway looking for a phone signal, they were finally able to call HomeAway customer service.
Despite telling them it was an emergency, Mastrangelo says it took 45 minutes for the customer service rep to connect her with a supervisor — and even then, they "didn't seem that understanding," she said.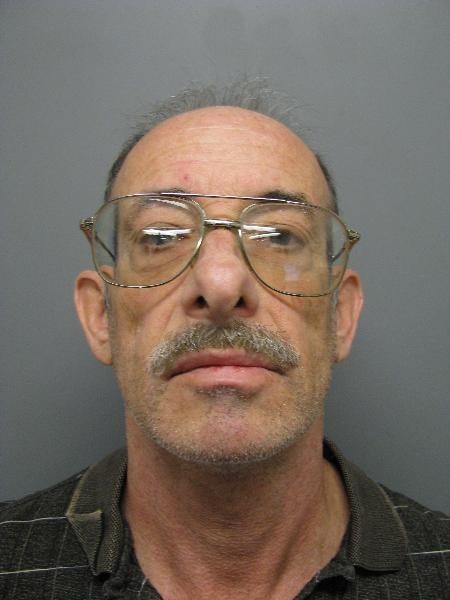 She said she spoke to a supervisor who said there wasn't a vetting process for hosts and suggested that next time she used HomeAway, "I should simply ask the homeowner whether or not they have a criminal record."
HomeAway spokesperson Jordan Hoefar told BuzzFeed News that hosts do not undergo background checks, though they "reserve the right to ban any property owner or manager from our sites."
In contrast, Airbnb conducts background checks on hosts, including criminal records and sex offender registrations. If the checks show "certain sexual offenses, including serious sex offenses and prostitution" or "a violent crime," a potential host can't use the service.
Hoefar said "there were no complaints backed by police reports involving registered sex offenders" at HomeAway rentals in the past year, and that he personally didn't know of any before then.
"I just kept getting very upset. I said, 'How do you not see that this is a very severe issue?'" Mastrangelo said.
After a few hours, HomeAway was able to get Mastrangelo and her friends into a hotel. They refunded her the price of the farmhouse, but still charged for the hotel. They did not offer any further compensation for trip-related expenses, including the wasted groceries, on which she and her friends had paid hundreds of dollars.
"We were scared out of our minds," she said. "None of us really slept the whole weekend."
After the publication of this article, this property was removed from HomeAway "at the owner's request," according to the website. Previously, it had been listed as a "premier partner" — an invite-only designation that "recognizes owners and managers that consistently deliver great traveler experiences within the HomeAway marketplace."
"The only reason I haven't deleted the app — because I definitely won't be using it again — is because I keep wanting to check [the listing] is still here," Mastrangelo said prior to the listing's removal.
Shortly after the incident, Mastrangelo sent an email to HomeAway President John Kim, which BuzzFeed News viewed. She says it went unanswered.
"I recently revisited your site to see how easy it would be to list a rental," Mastrangelo said in the email to Kim. "Imagine my surprise when I realized that I could literally type in any address, upload any photos, and publish a listing without providing any personal information."
"I am aware that background checks would not necessarily prevent all incidents from happening, but it would definitely mitigate situations like this which could potentially end a lot worse than it did," said Mastrangelo in the email.
Mastrangelo isn't the only person who's had this kind of experience with HomeAway.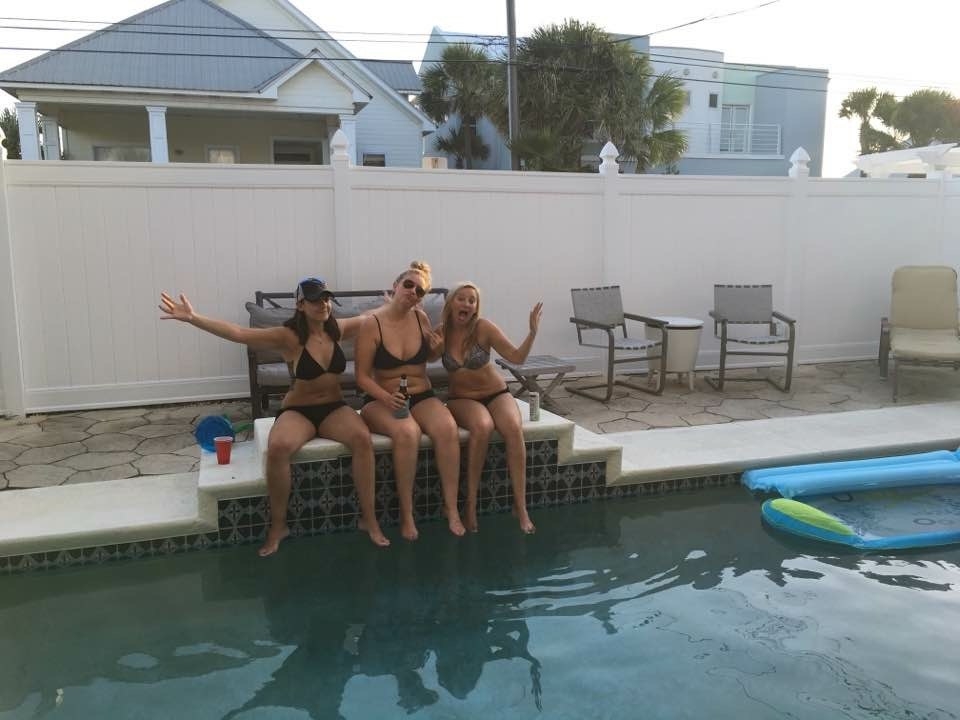 Patricia Smith, a 32-year-old lawyer in Atlanta, booked a house on HomeAway for her best friend's bachelorette party in Panama City Beach, Florida, for August 2017.
Smith told BuzzFeed News the property was listed as being owned by a woman. But when she and her friends arrived, the host, a man in his 60s named Clifford Maloy, greeted them.
Maloy told Smith that the woman was the owner and that he was the property manager. Smith said she never met the woman.
Maloy frequently commented on the women's appearances, Smith said. He also told them he had a residence on the top floor of the home and joked about staying in the house with them while they were there, Smith said.
On their final night in the house, the women were getting ready to go out to dinner when a police officer came to the house asking for Maloy.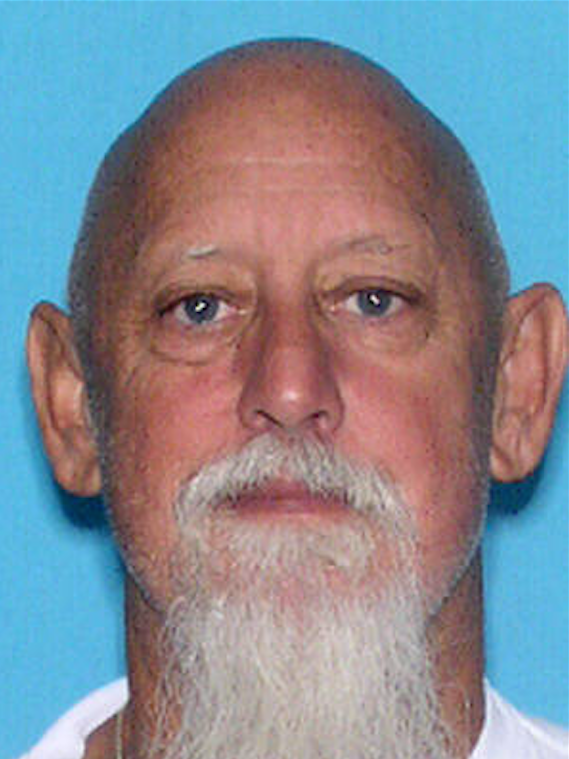 "I'm like, is everything okay?" Smith said she asked the officer, who informed her that Maloy was a sex offender and he was conducting a regular check on him.
Maloy is registered at two different addresses — the one where Smith and her friends stayed, and another. Smith said he wasn't supposed to be at the address while they were renting it, but still, she said, "he came to the property every single day, and he would let himself in." She added he didn't knock.
The friends intentionally called him over once for a problem with the toilet, Smith said.
Unlike Airbnb, which includes shared spaces in its listings, HomeAway prides itself in offering whole-home rentals. "It's your vacation, why share it?" the company asked in a 2016 commercial.
Maloy could not be reached for comment. According to Florida public records, he pleaded guilty to attempted sexual assault of a child in 2004.
The woman homeowner listed on the booking was also unable to be reached for comment.
The officer arrived on their final night there, Smith said, and told the friends it was okay to remain in the house for the evening and that he'd keep an eye on them.
Smith said she was "super creeped out."
On Aug. 28, the day after she got home, Smith called HomeAway to complain. She wound up having to chase them down on the phone for nearly a month, explaining what happened over and over again to whomever she got on the phone.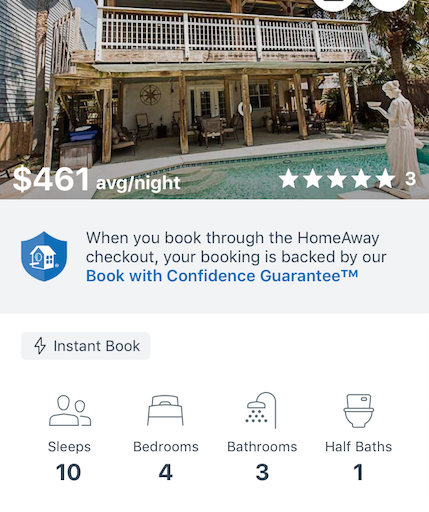 "Every time I would call and follow up, I'd have to tell the whole story all over again to whatever agent I was talking to," said Smith. "Nobody even acted shocked by it. They acted like it was just nothing."
On Sept. 15, a HomeAway employee emailed Smith saying they were "very sorry you and your guests experienced such unfortunate events at the property."
In the email, which BuzzFeed News viewed, they said they were "actively investigating this matter" and "have escalated this case to Leadership."
On Sept. 26, HomeAway told Smith the listing had been removed, but that they would not give her a refund.
"After careful review of all the information, it was mentioned, the police arrived on Saturday which is when you became aware of this," the email from HomeAway said. "We have no record of being contacted that night and no indication that your party chose to leave the premises after finding this information out. Thus, since the stay was completed in full, no refund would be due."
"They just said [it was] because we didn't call them while we were there, and we stayed the whole time," said Smith. "Do you know how difficult it would have been to relocate ten people for one night when it was already seven o'clock at night?"
Smith said HomeAway told her she could try disputing the charge with her credit card company.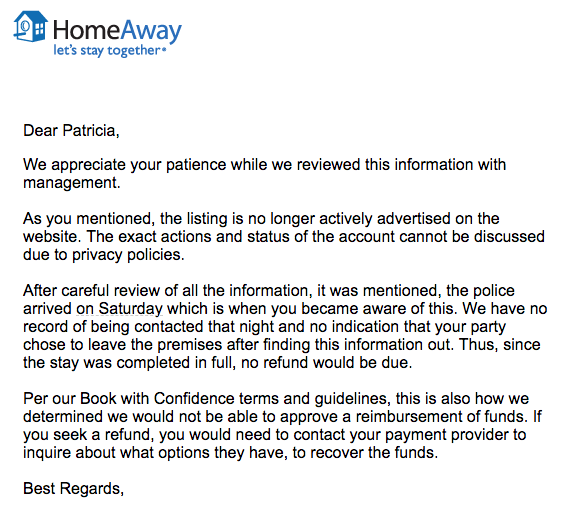 "You get a dropdown menu of reasons you're disputing this charge, you don't even get to tell the whole reason," she said.
She said the credit card company sent the charge dispute to the vendor — so, either Maloy or the woman homeowner — which indicated Smith was "not satisfied" and wanted her money back.
In response, a letter was sent to the credit card company — signed with the woman homeowner's name — claiming Smith and her friends had partied heavily and left the property a mess.
The letter, which is written from the perspective of the woman homeowner, details giving the women a tour of the home — "but all of these interactions were with Cliff," Smith said.
Smith added that a security deposit was refunded when she booked the home. Maloy reached out and said that was an accident — and asked to be sent a check instead with the woman homeowner's name on it. It was not cashed, and the check was returned at the end of their stay.
However, in the letter to the credit card company, the woman homeowner claims that when she opened the envelope at the end of their stay to return the deposit, she found no check inside.
The credit card company refused to refund her, she said.
Smith was given three one-star and one two-star ratings for her stay at the house.
"I don't feel like anyone I spoke to was apologetic," said Smith. "You could offer me vouchers or credit on your site, but just nothing. I would've liked more sympathy."