Every October in New York City's Tompkins Square, hundreds of dogs (and their loyal humans) gather to show off their spooky, silly, and all-around adorable costumes at the Annual Halloween Dog Parade.
Here are some of 2016's best.
1.
Pikachu and Ash, ready to fetch 'em all.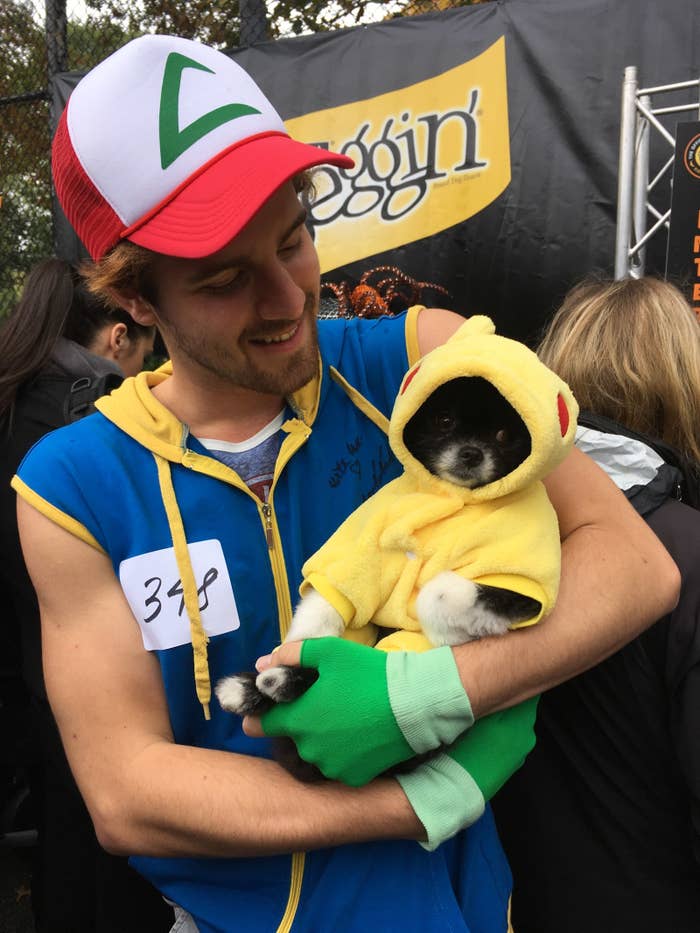 2.
GAME OF BONES.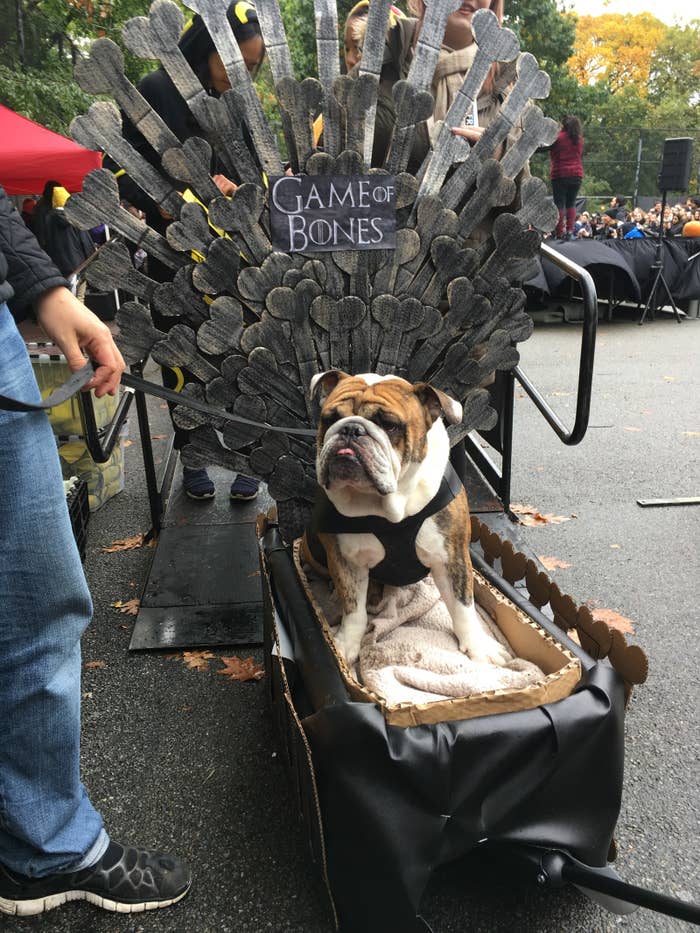 3.
Red Riding Hood and her grandma.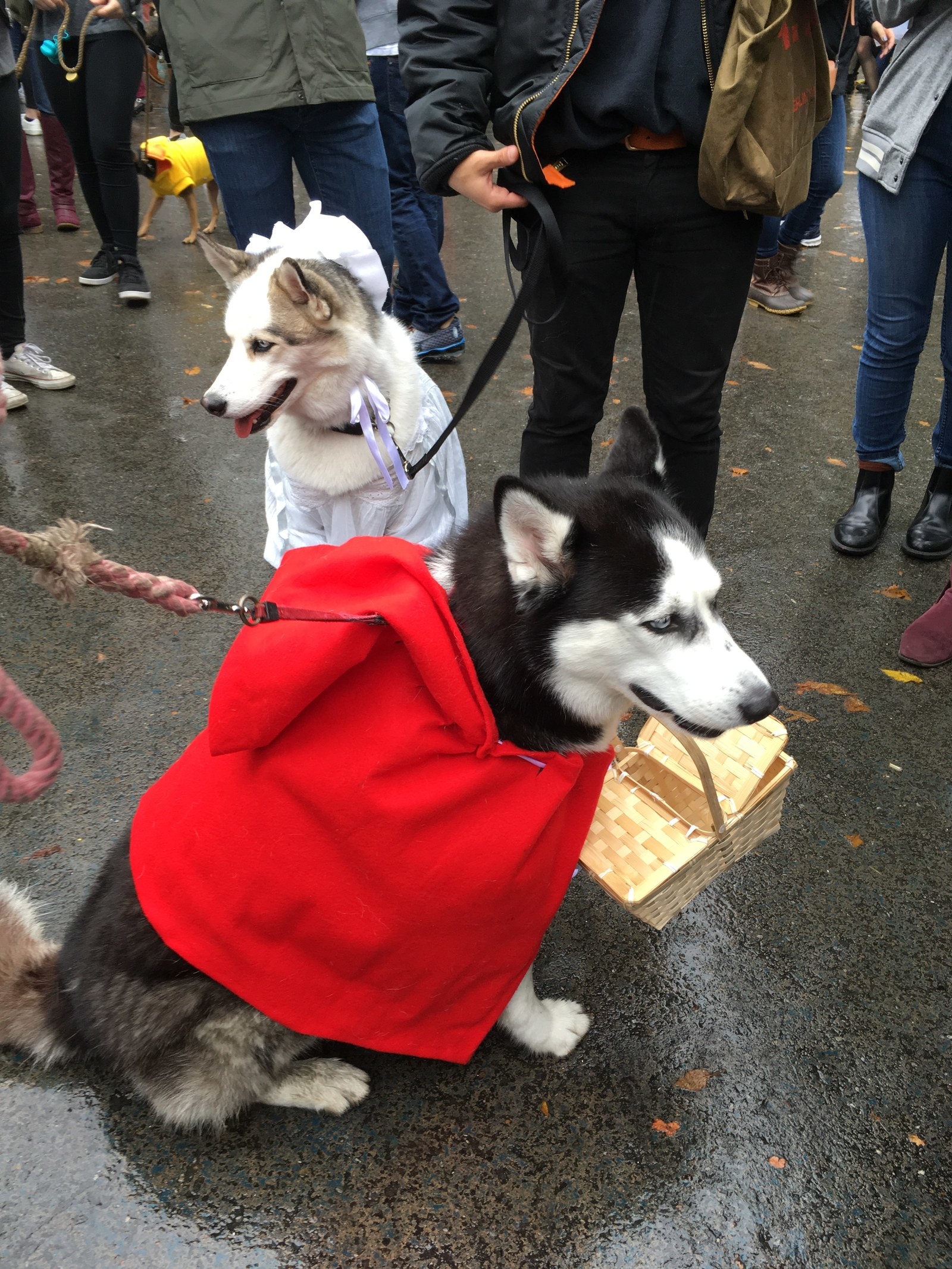 4.
This big ol' bowl of spaghetti.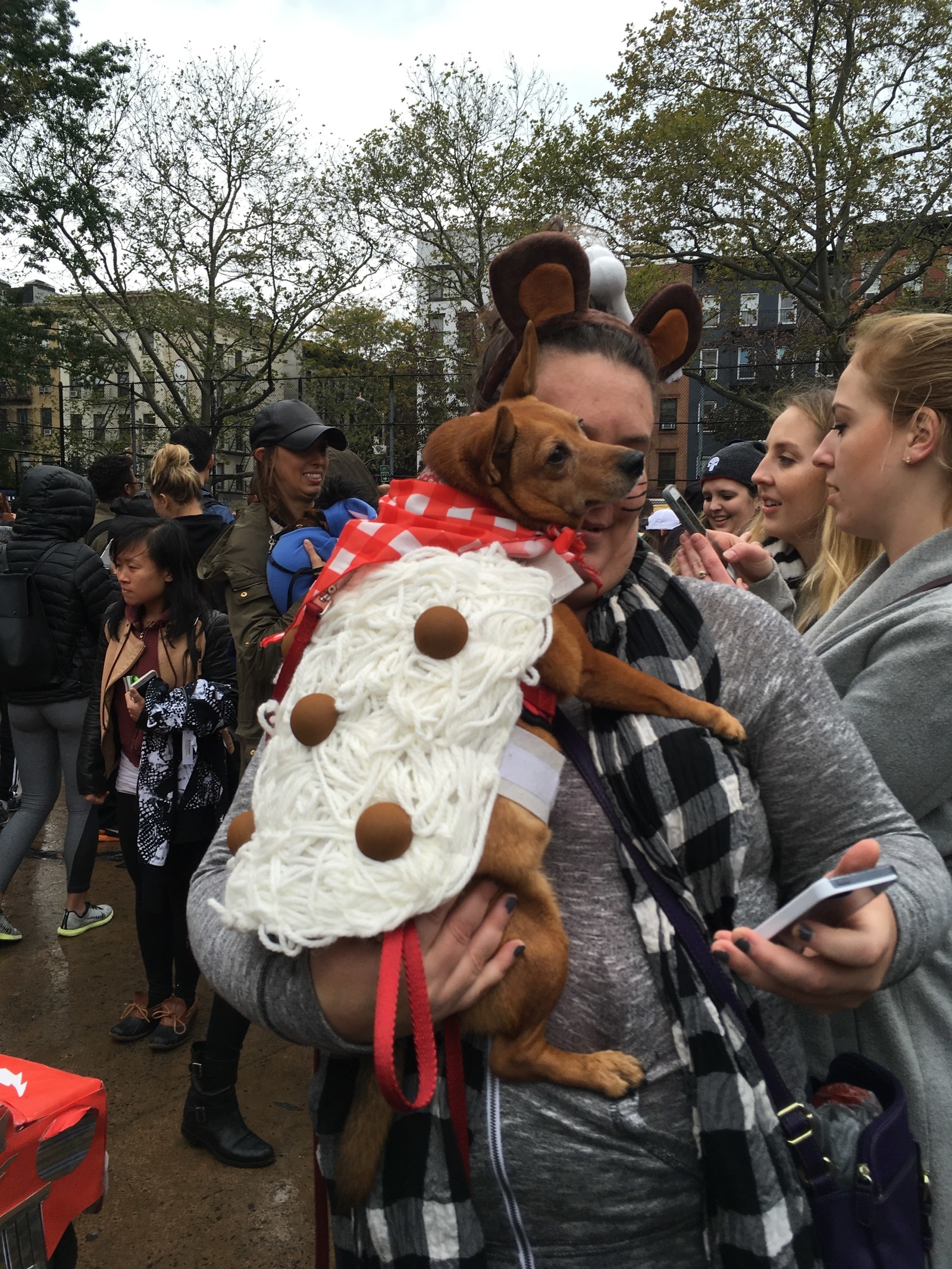 6.
And another, whose owner even dressed up as Melania.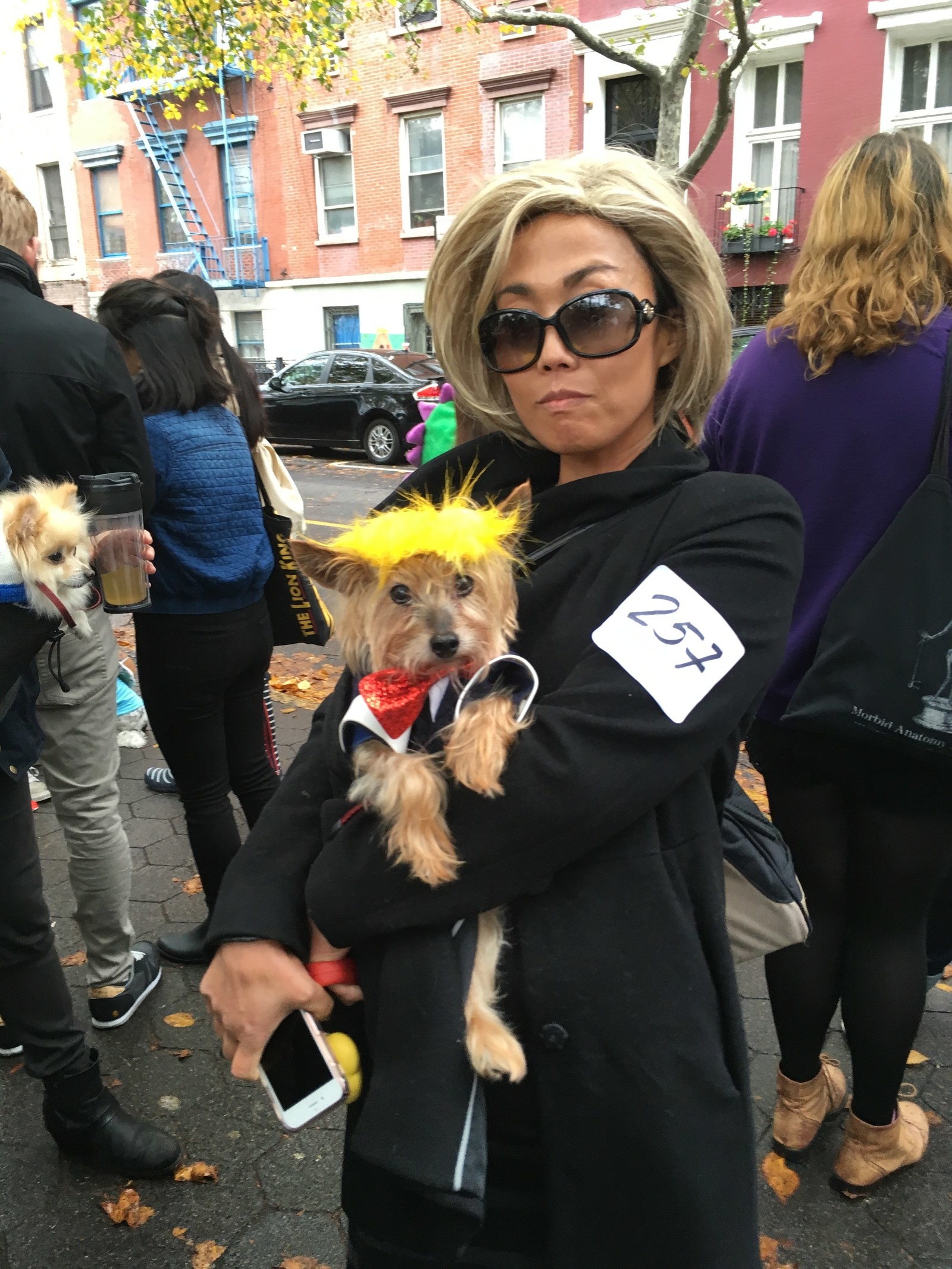 7.
This pommy who is ~2 glam~.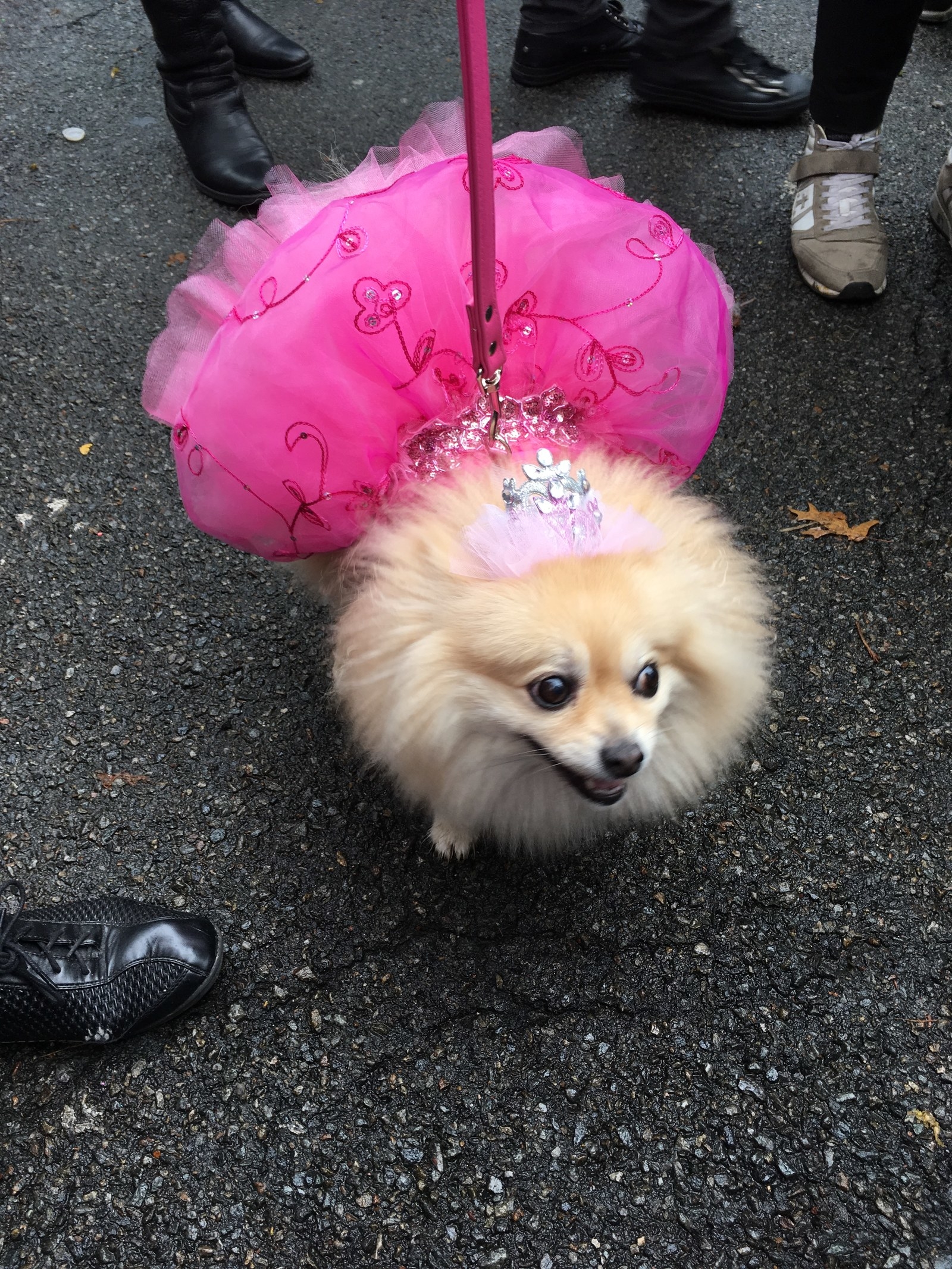 8.
This whole family of Star Wars characters.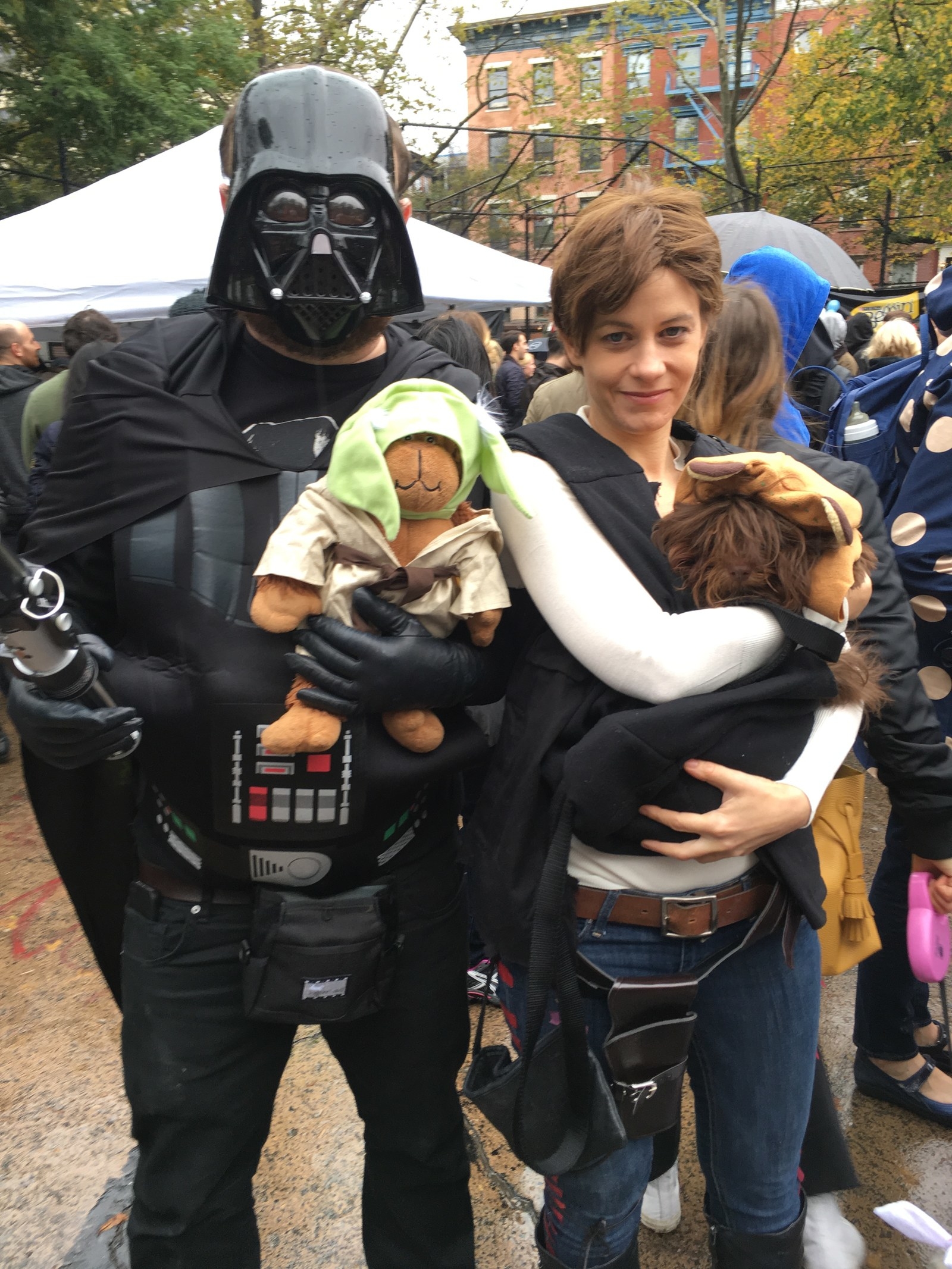 Please allow me to highlight this tiny Ewok blep:
9.
Stitch.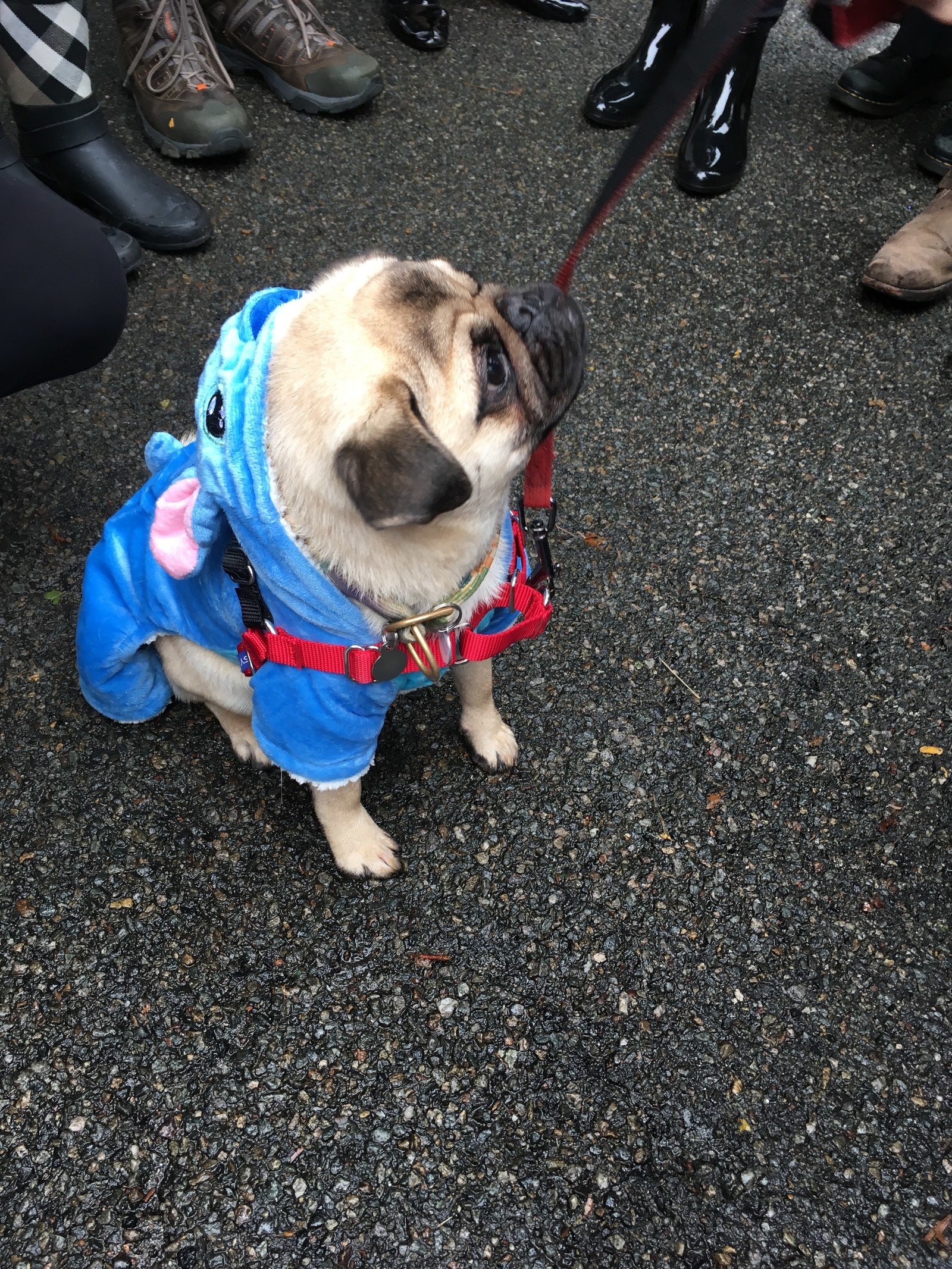 10.
The Dogwarts Express/Hairy Pupper/Gryffindogs/etc.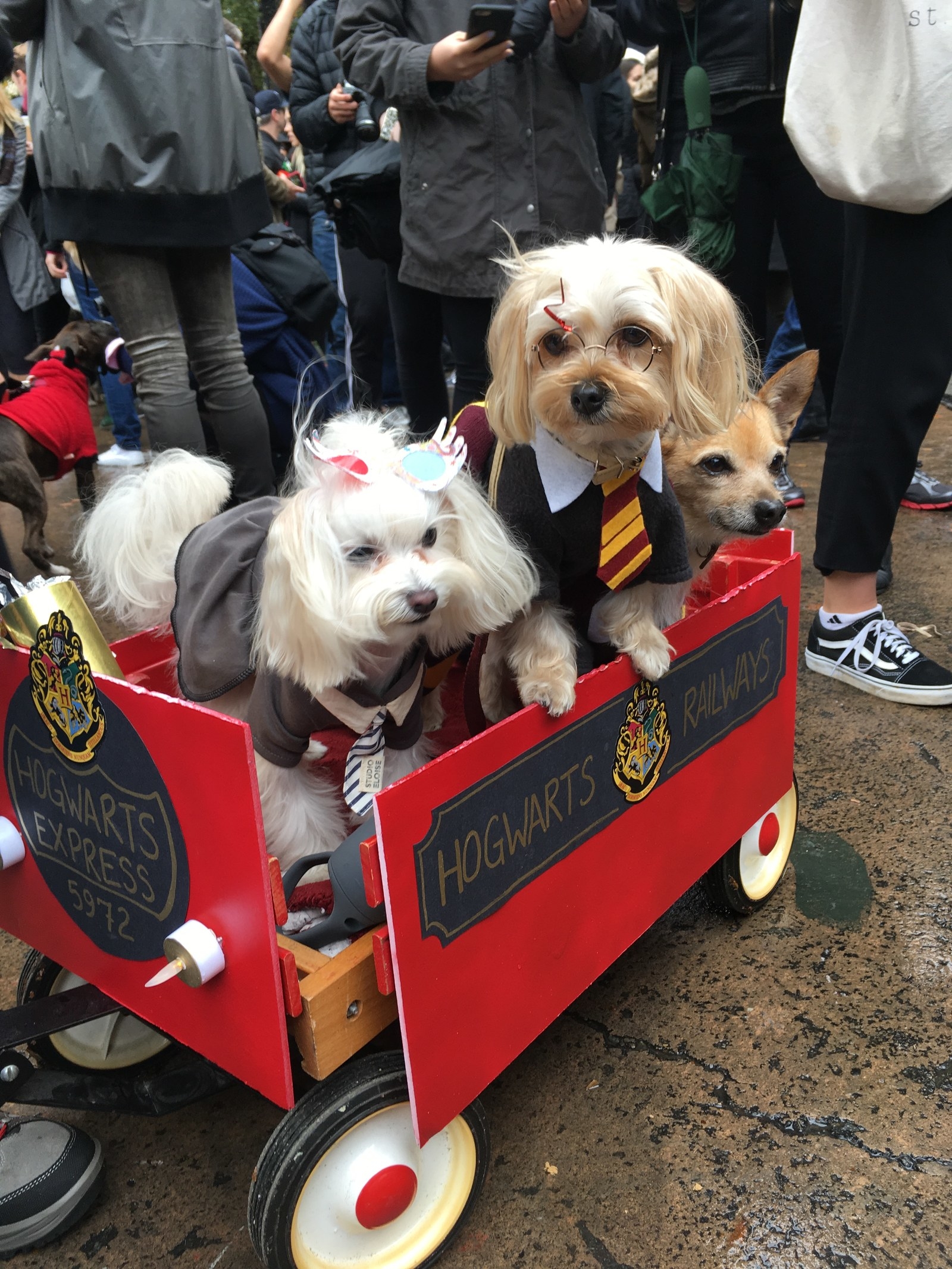 11.
THIS PUPPY DRESSED UP AS A PUPPY.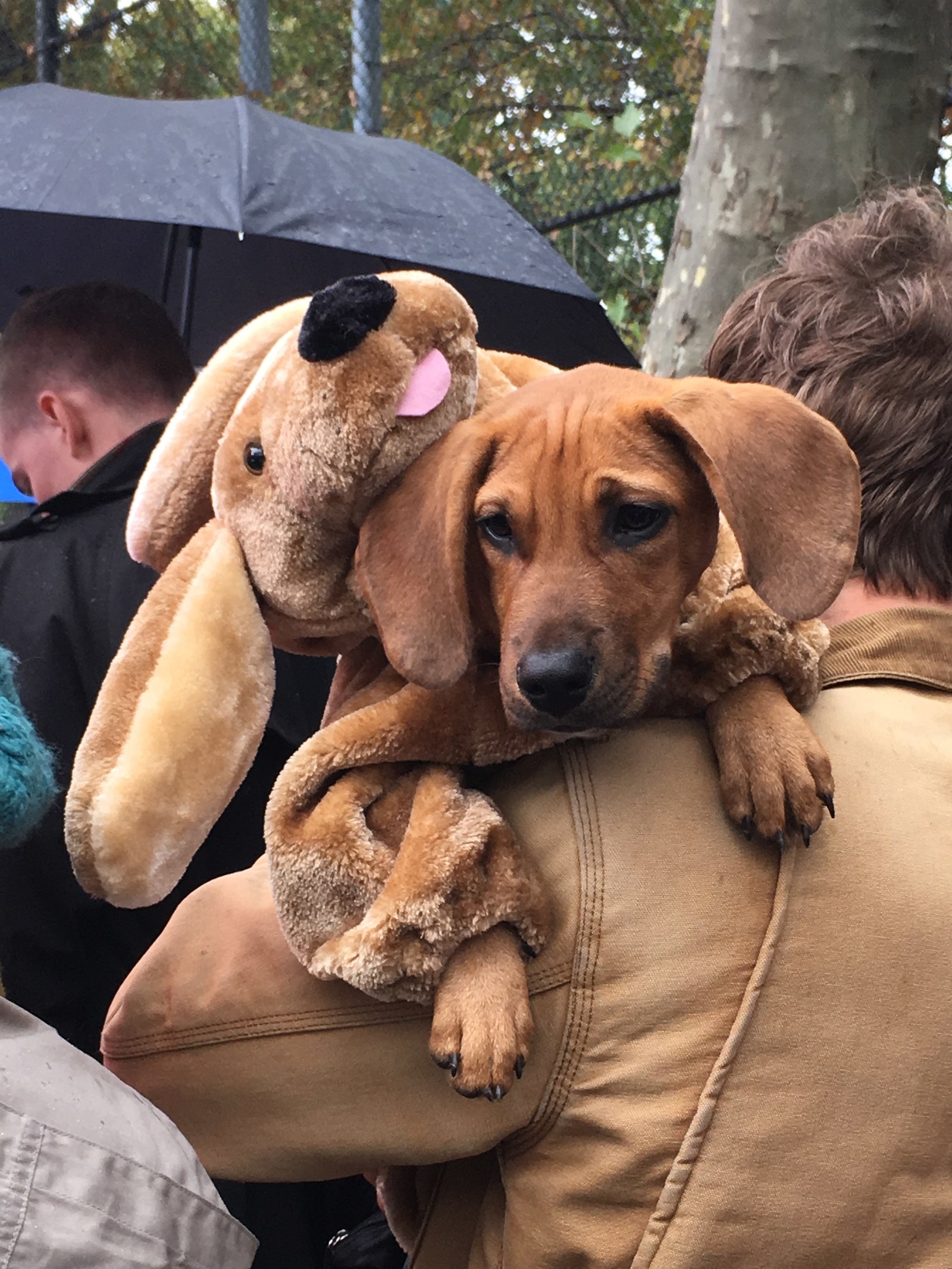 12.
This beautiful butterfly.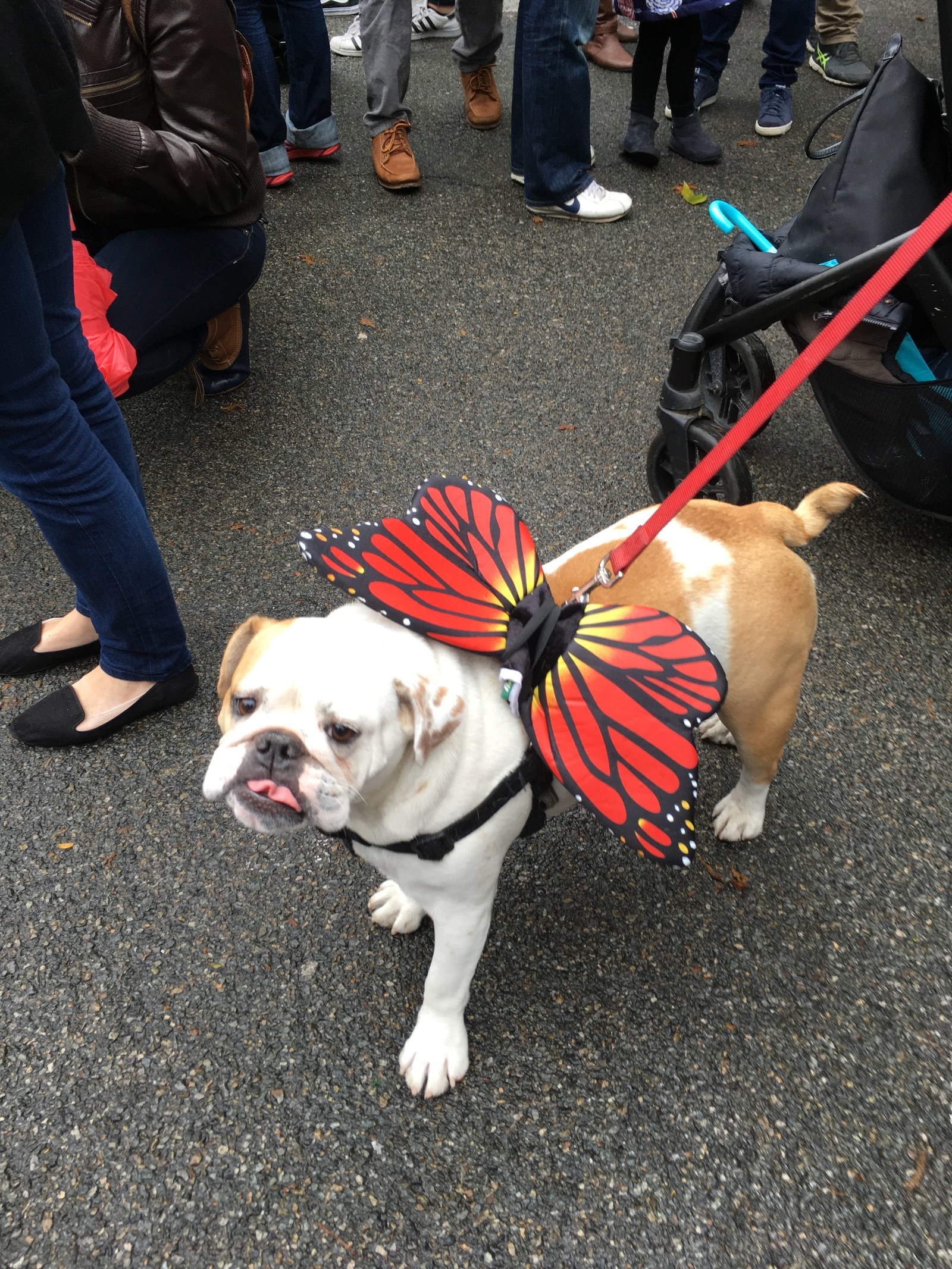 13.
Honestly not sure what's going on here, but shout-out to this pup for serving some fresh-to-death spooky vibes.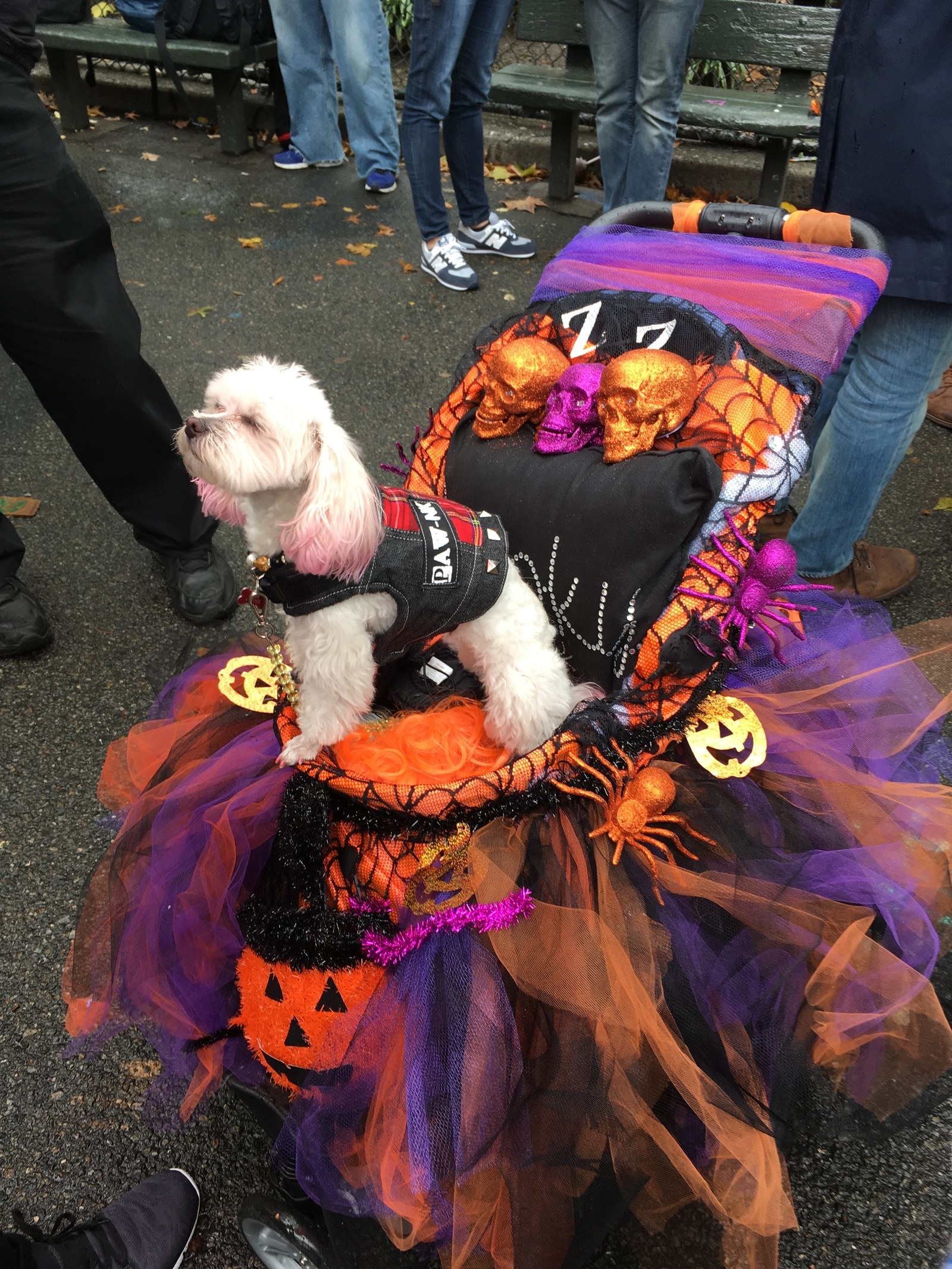 14.
PIZZA DOG.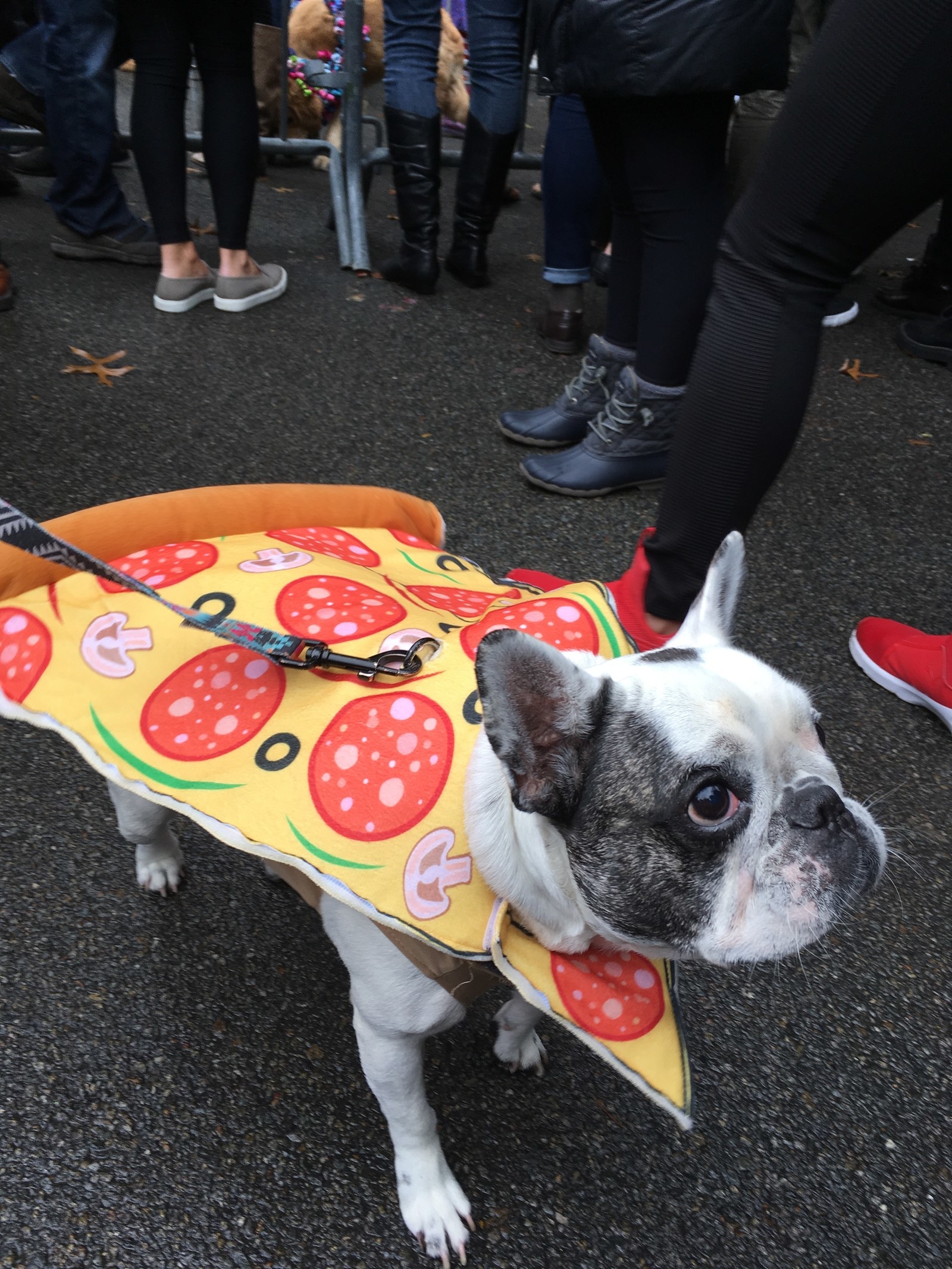 15.
Andy Warhol.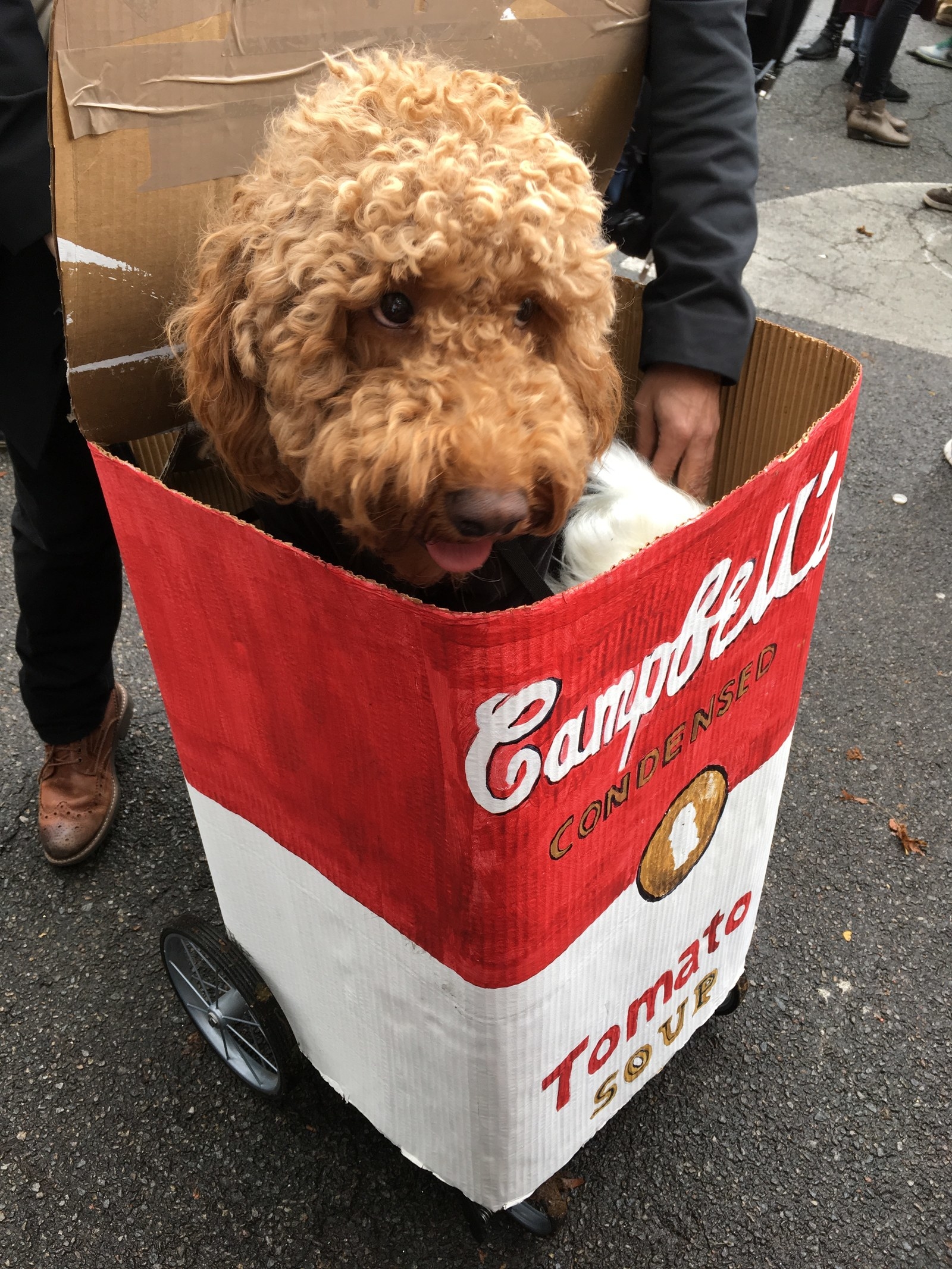 16.
Wayne and Garth.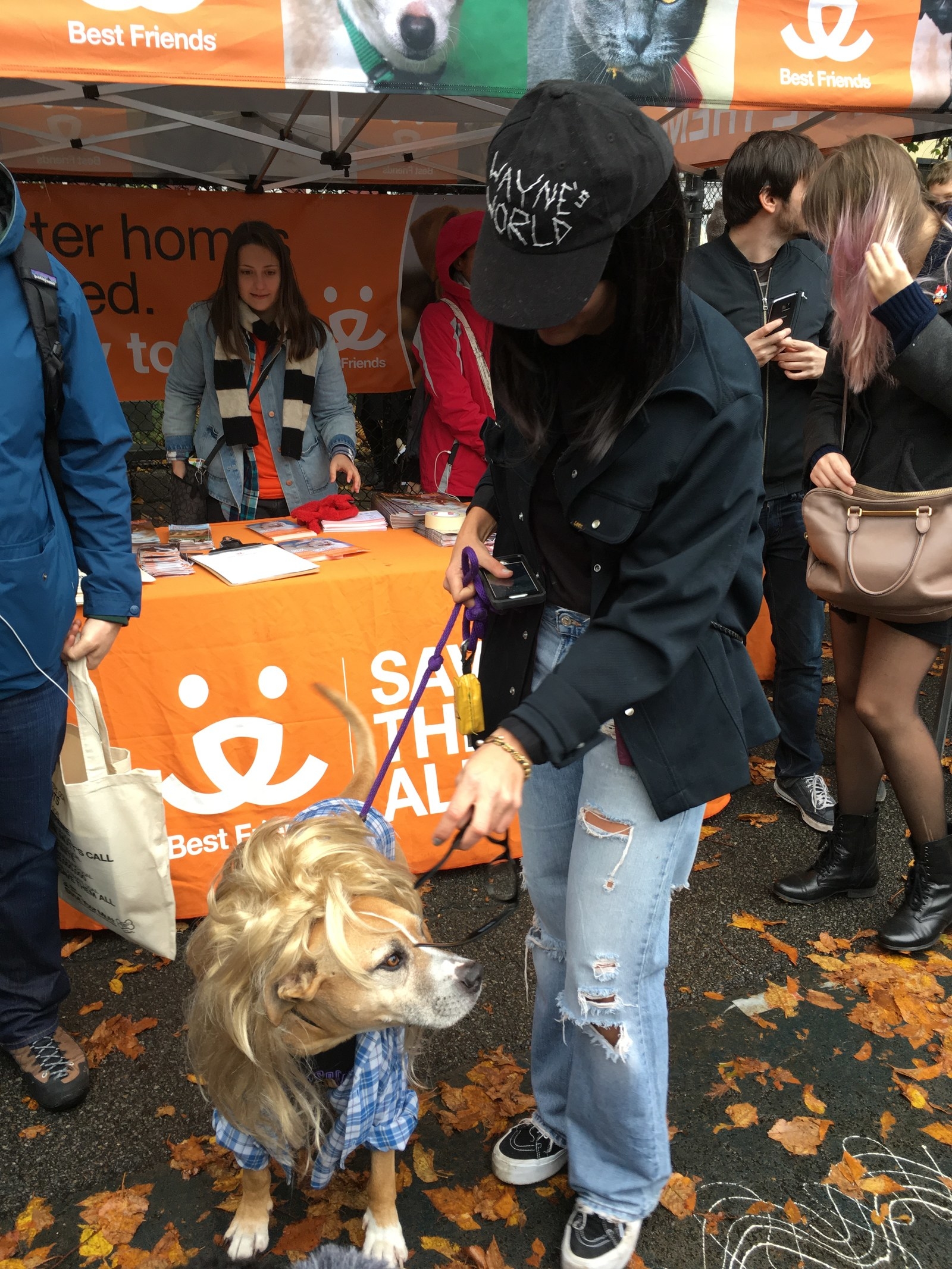 17.
Scooby Doo inside a very tiny Mystery Machine.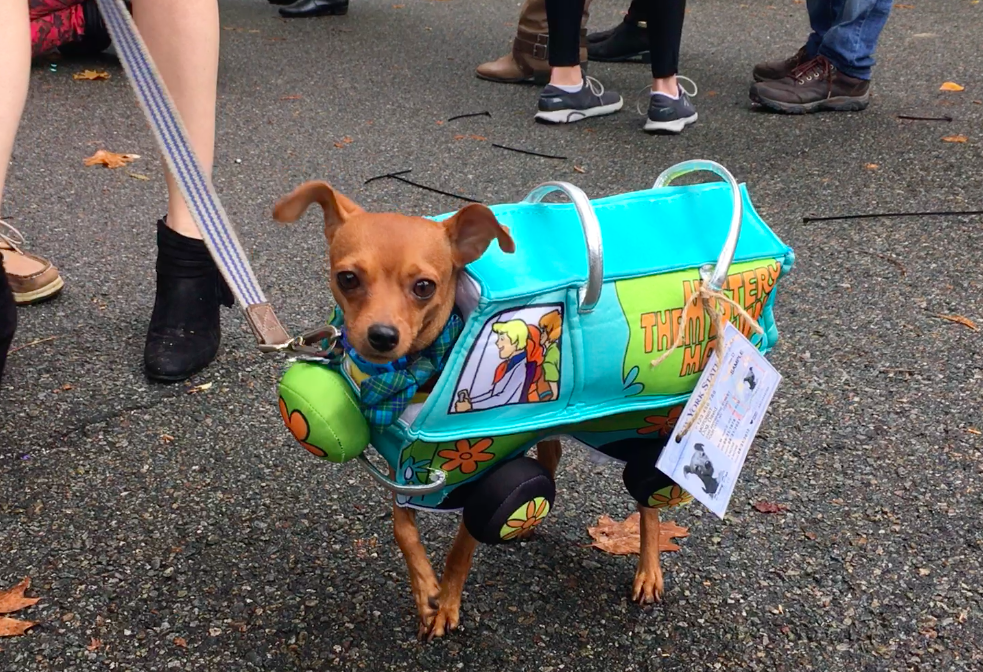 18.
Run-D.M.C. even made an appearance!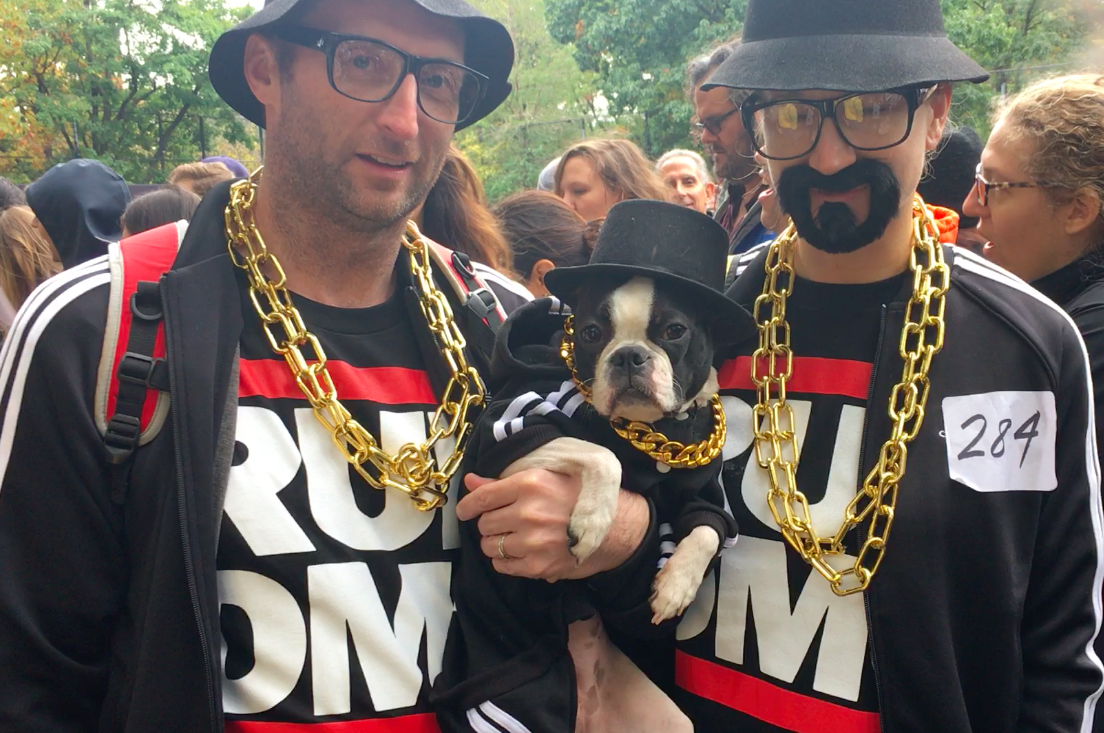 19.
And Waldo was spotted.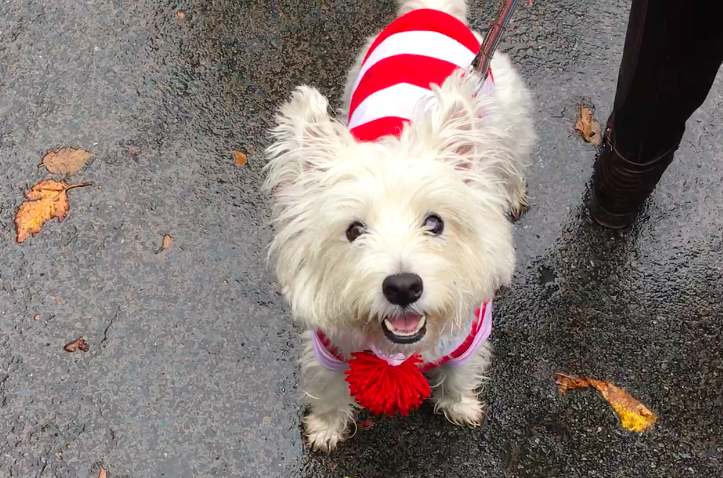 20.
There was a piping hot bowl of ramen.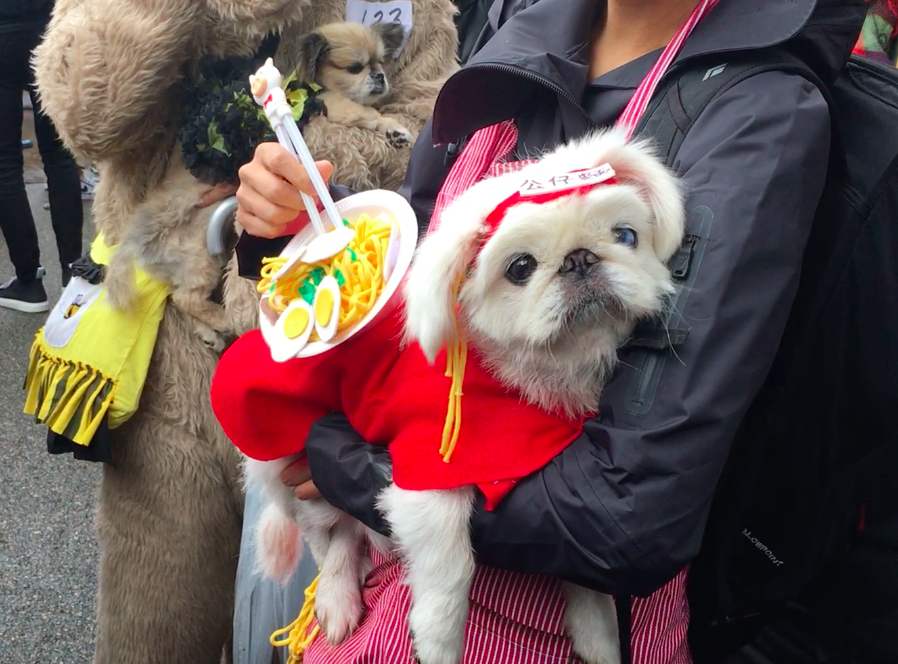 21.
A walking taco.
22.
These sea critters.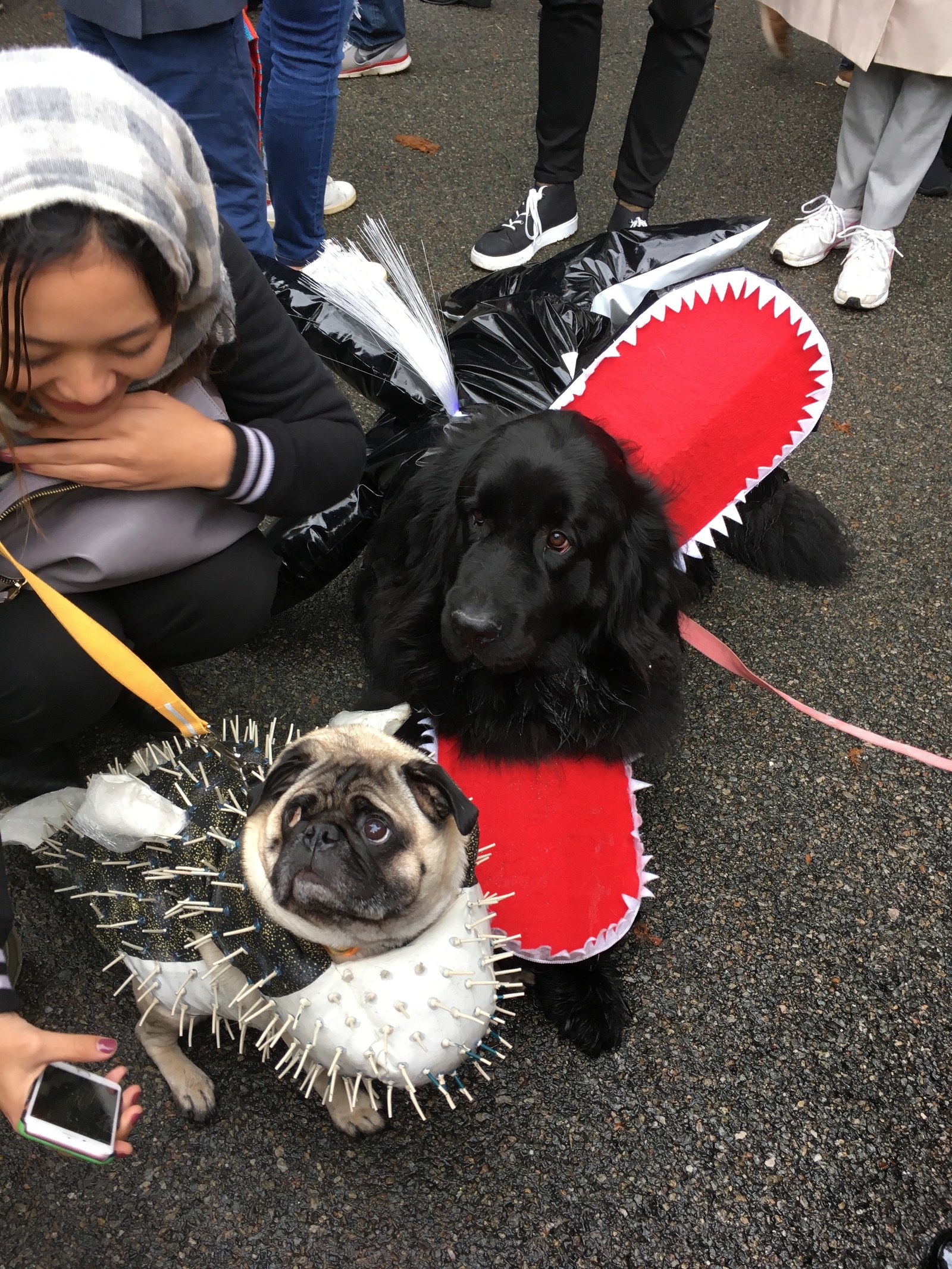 23.
The Pink Ladies.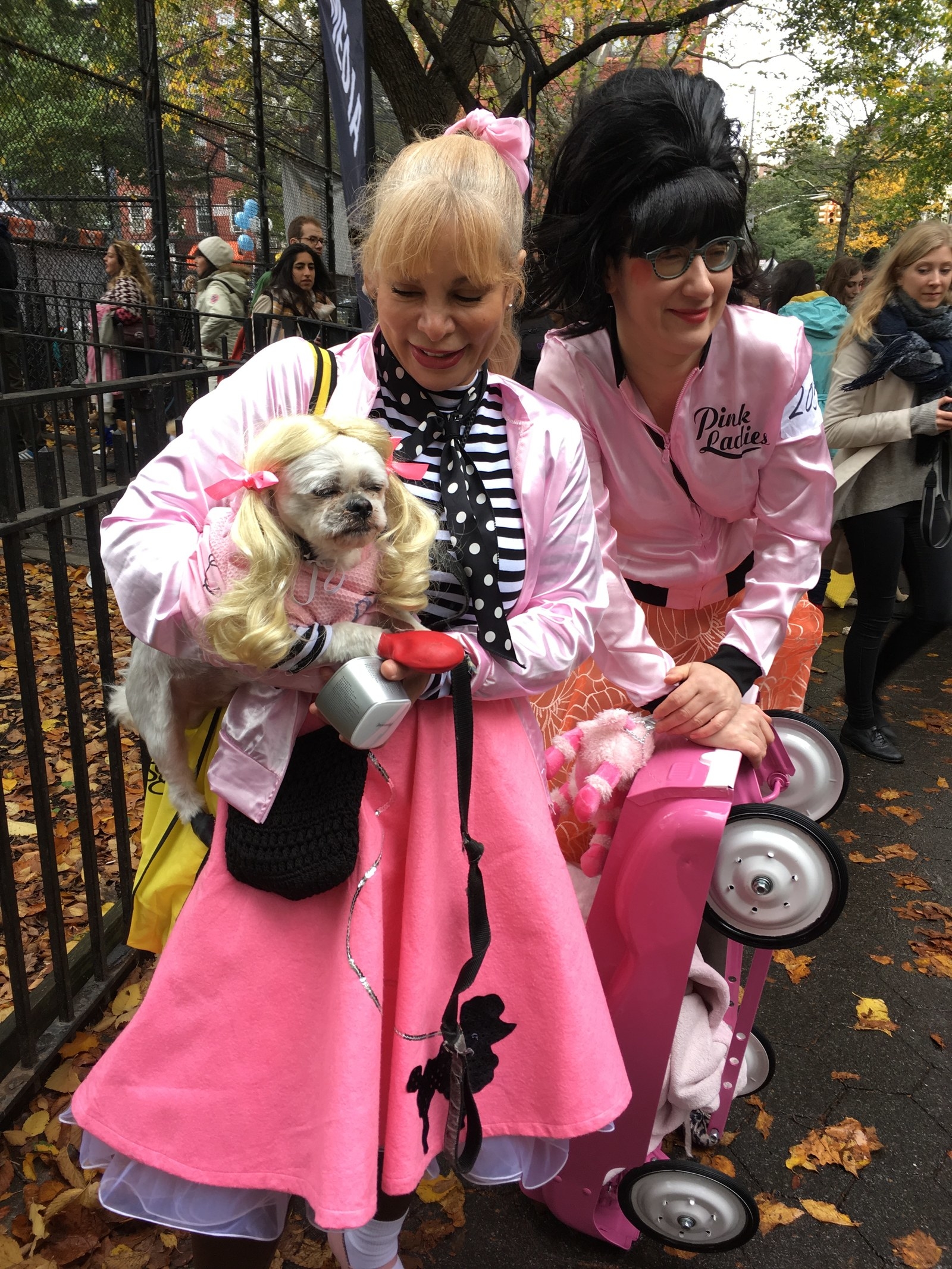 24.
This festooned floof.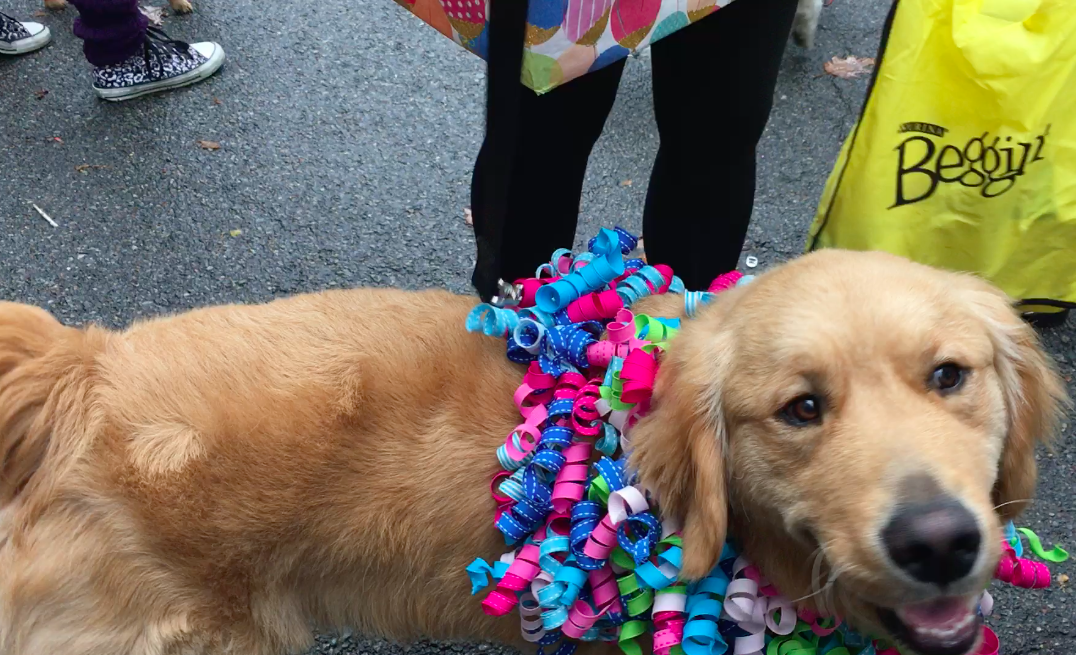 25.
Prince.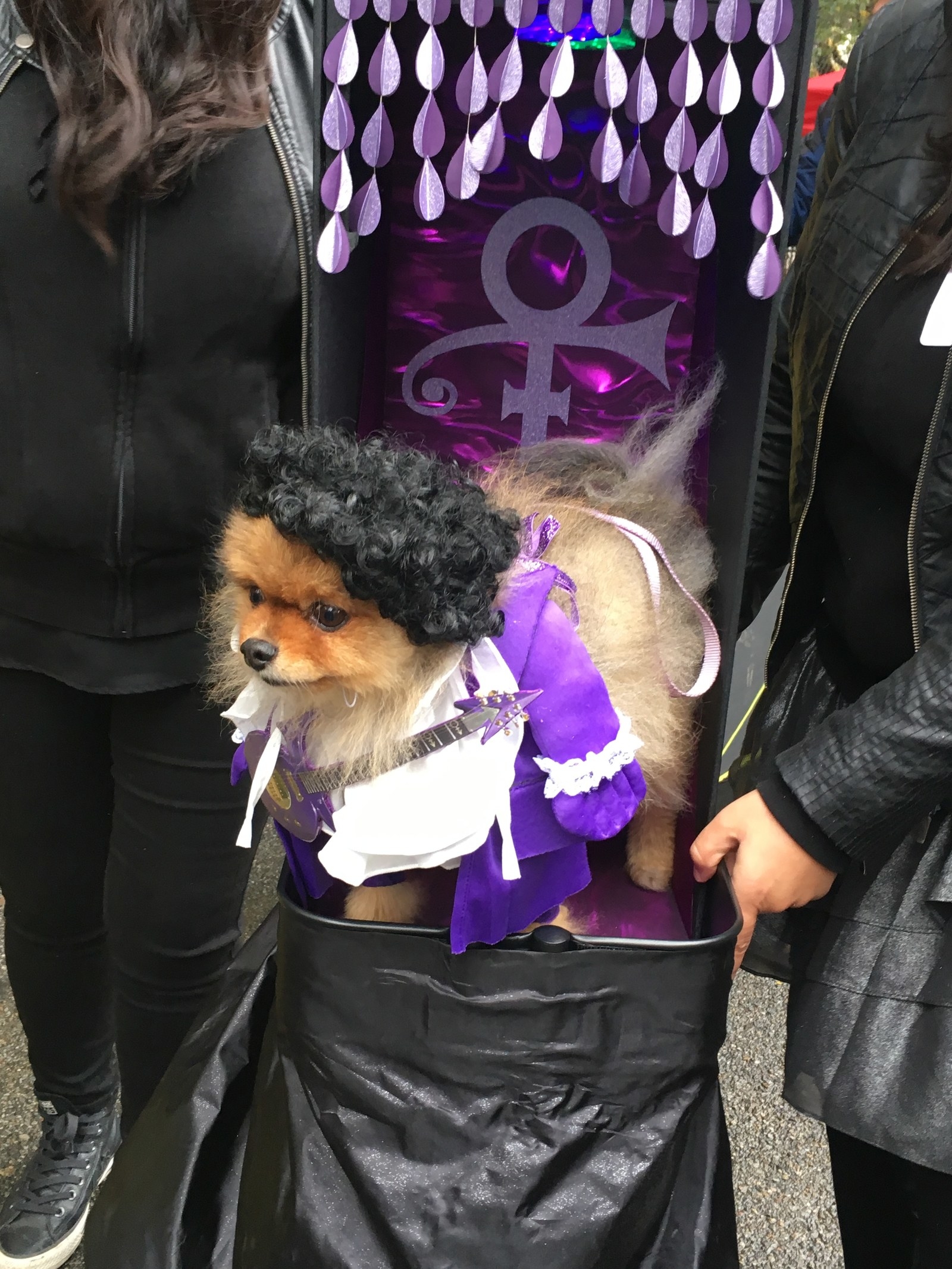 27.
These candy pups who were all tuckered out.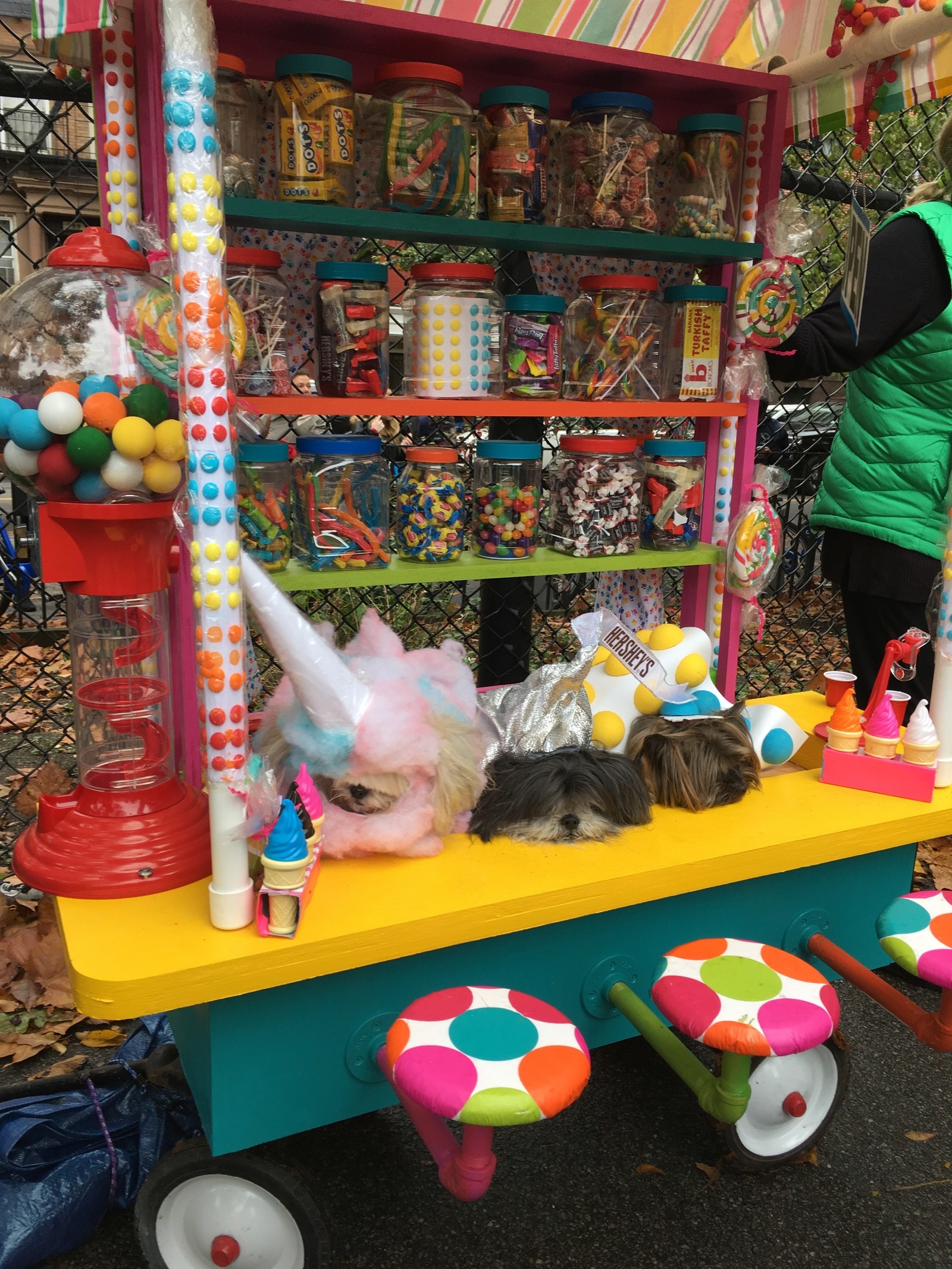 28.
And last but not least, this Stranger Things dog hanging out with a Minion, basically summing up 2016.
Love dogs? Sign up for our "Dog a Day" newsletter and we'll send you an adorable pup every day!
If you can't see the signup box above, just go here to sign up for BuzzFeed's "Dog a Day" newsletter!