"Hillary" rides into the Oval Office reppin' Dat Boi.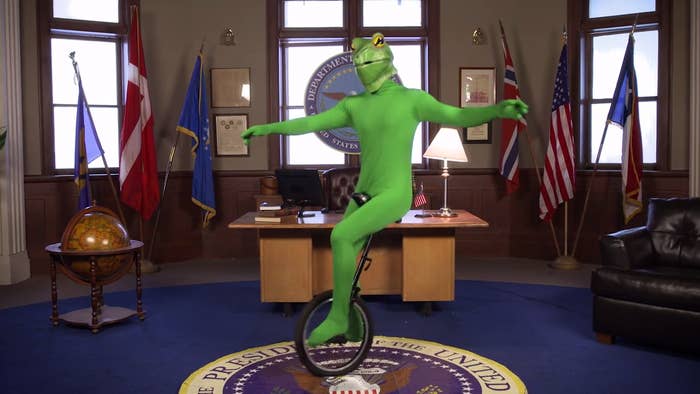 And sips on some Lipton, Tea Lizard–style.
She says she's got "a foreign policy so good you'll want to Harlem Shake."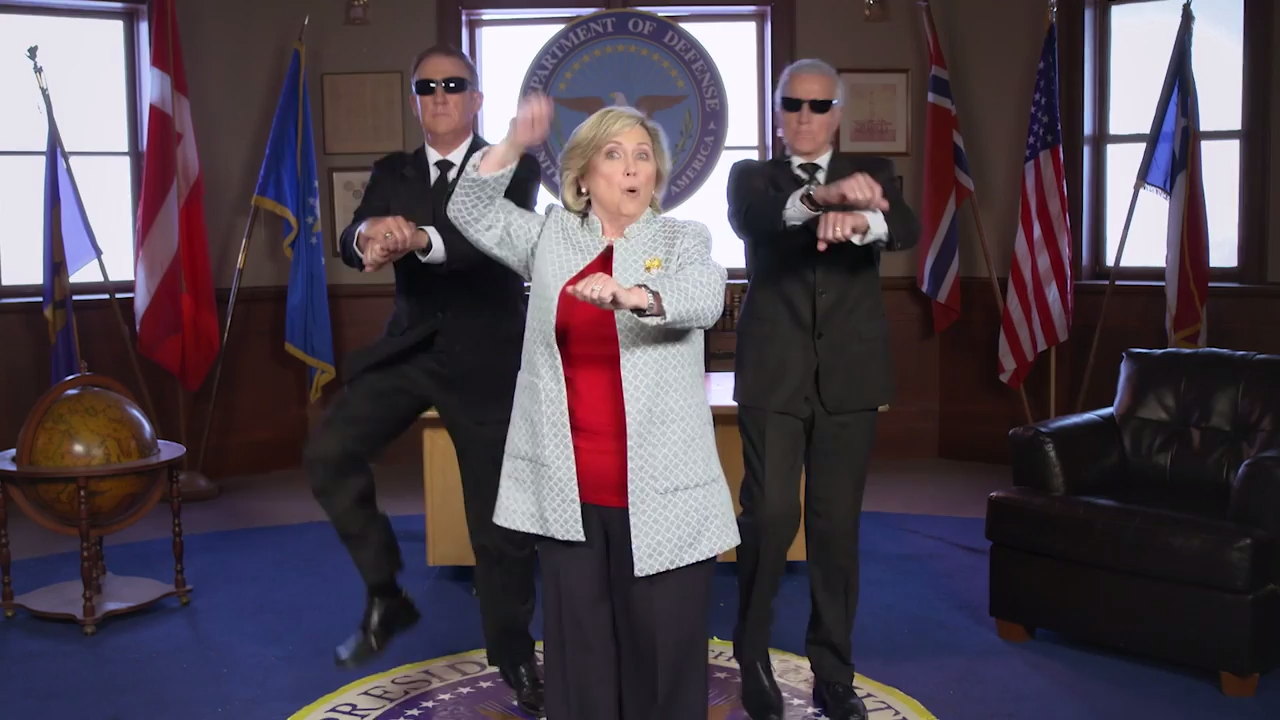 Grumpy Cat makes an appearance.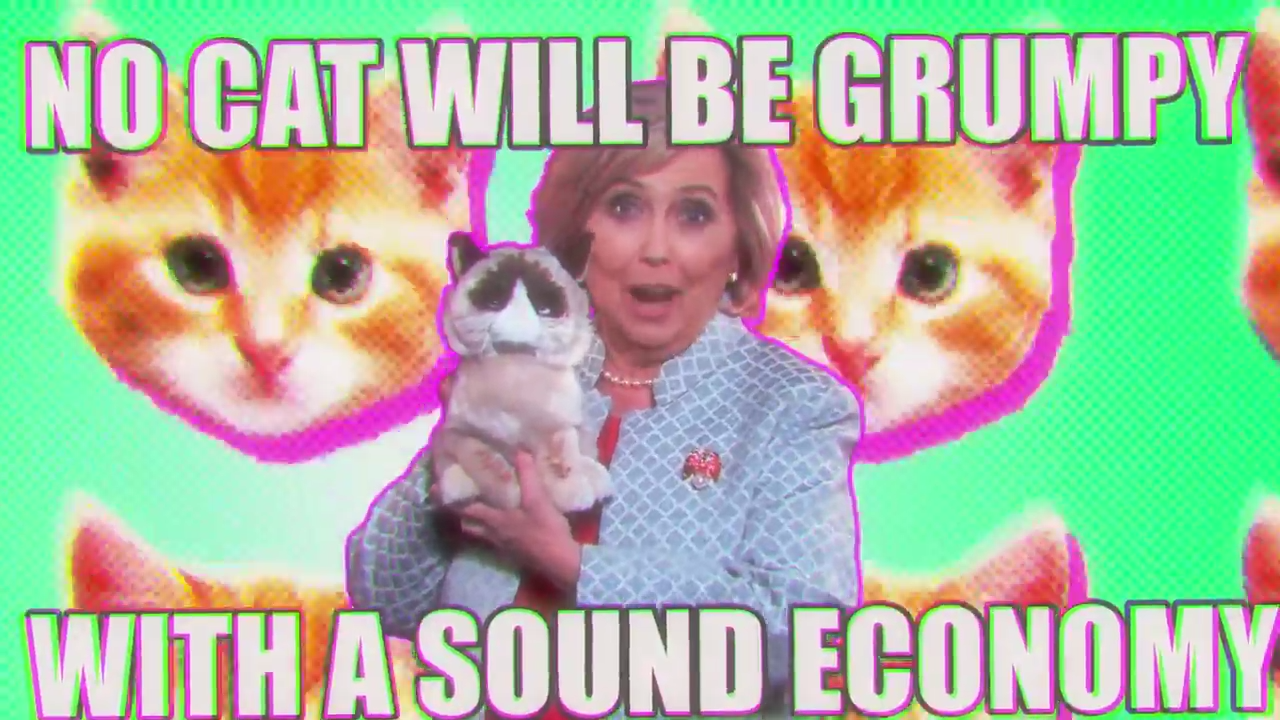 As does Nyan Cat.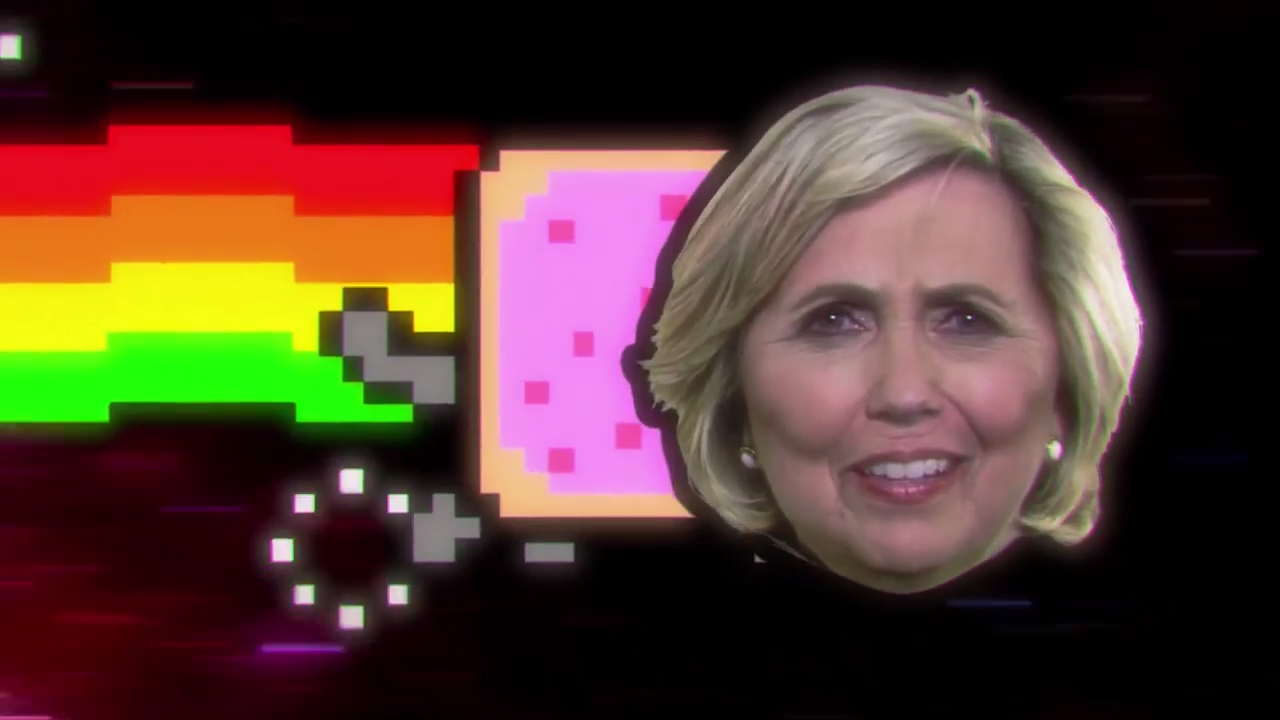 She vapes, she dabs, she does it all.
It's simultaneously the best and worst thing ever.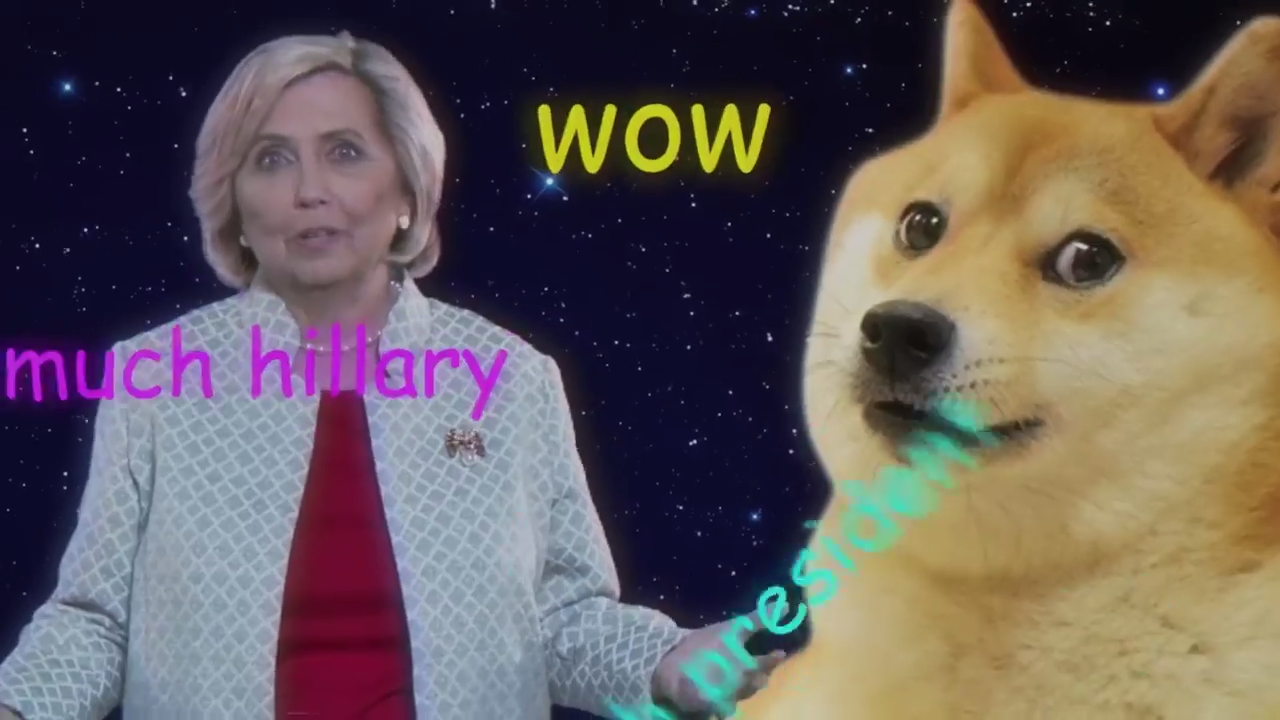 "Oh, I'm sorry, are my memes too dank for you?" she asks.