Jaxson, an 11-year-old pug in Meridian, Idaho, is being hailed as a hero after alerting his family to an electrical fire.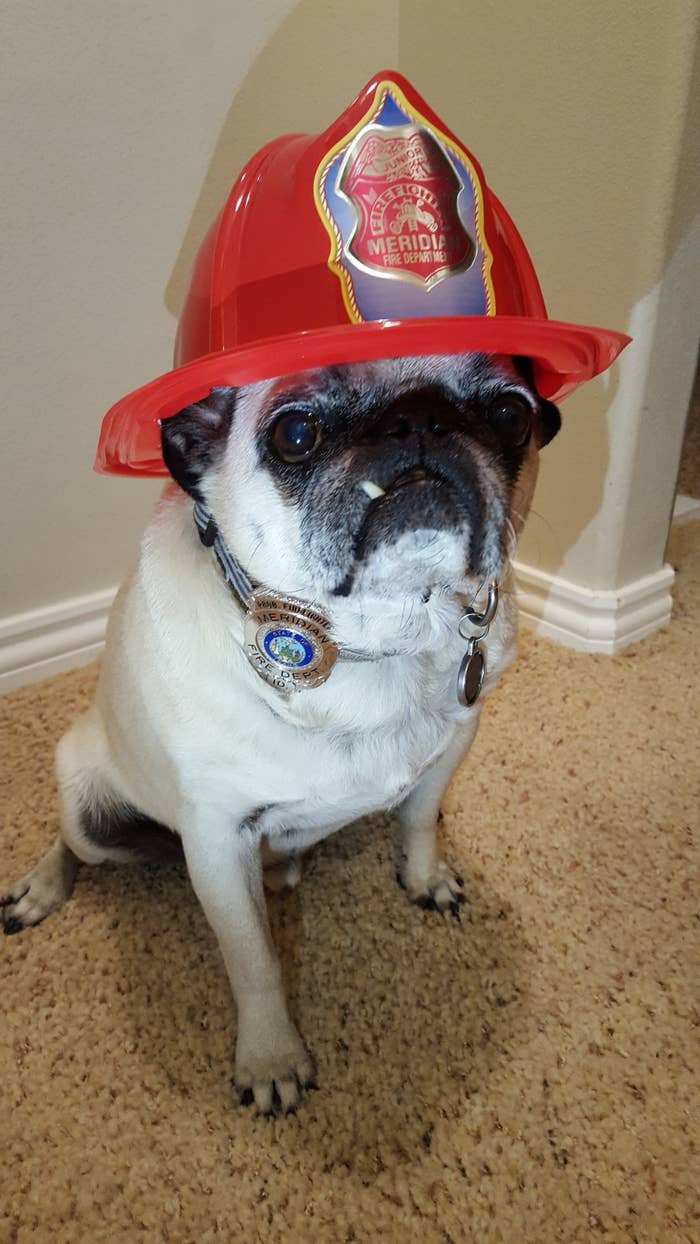 "Because of this, Jaxson's owner rushed downstairs to figure out what was causing his dog to bark," the spokesperson said.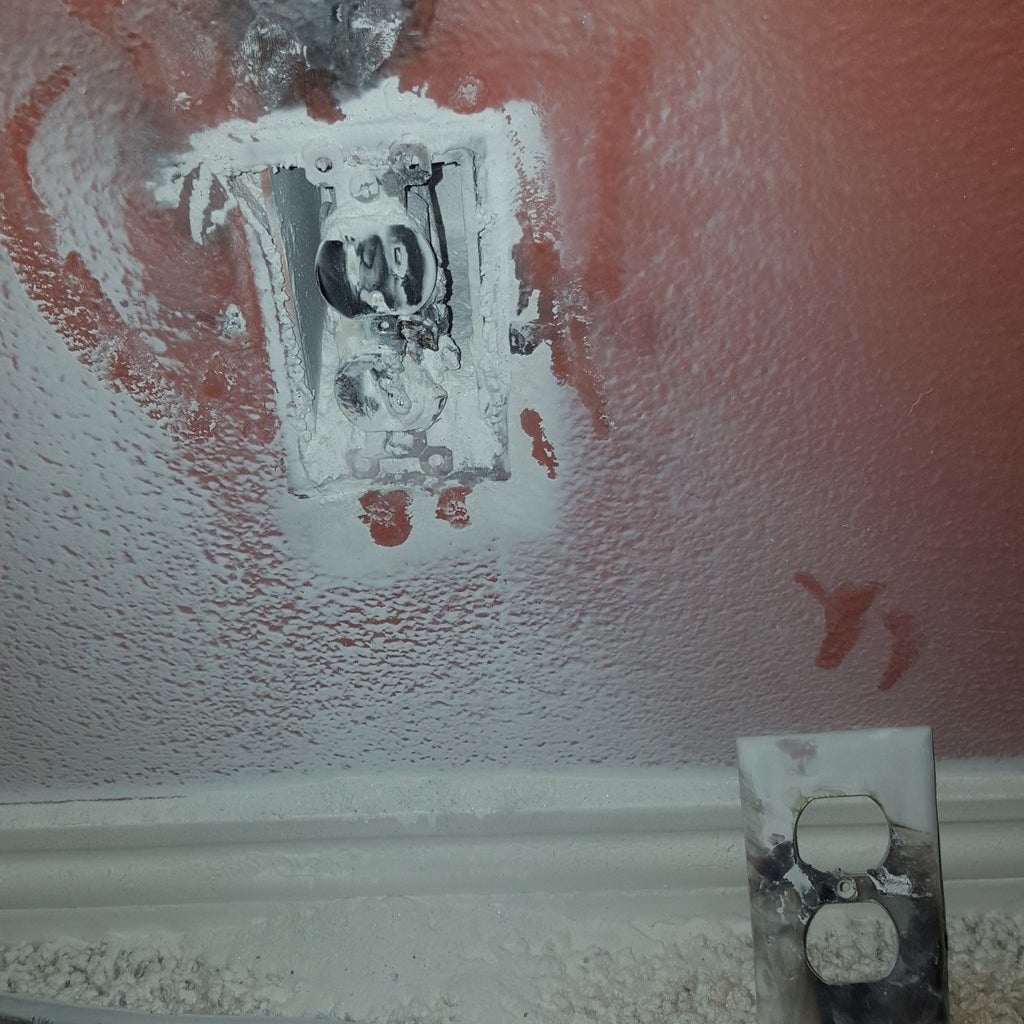 When he saw what Jaxson was barking about, Lavoie quickly extinguished the fire, shut off the power, and contacted the fire department to make sure the home was safe.
"Firefighters determined that if it were not for Jaxson, the house, its contents, lives, and memories would have been greatly damaged as Todd would not have been notified about the fire until the fire alarms were tripped," the spokesperson said.
On Tuesday, to honor the pup for his heroic act, the city granted him the "Hometown Hero Award" and gave him a firefighter's badge for "outstanding bravery."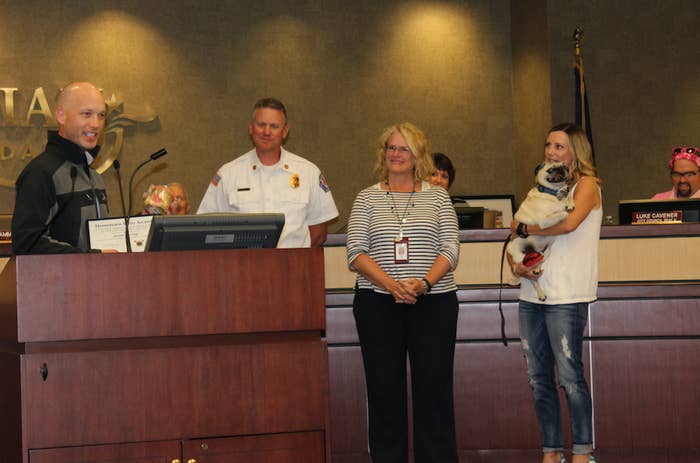 👏 GOOD BOY, JAXSON. 👏