President Trump tweeted on Wednesday morning that transgender people cannot "serve in any capacity in the U.S. Military."
Trans celebrities and activists such as Sarah McBride and Janet Mock were quick to respond to the announcement.
Laverne Cox thanked trans people currently serving for their service.
While it is still not clear what his decision means for transgender people currently serving in the armed forces, trans veterans took to Twitter to share their disapproval of the president's actions.
Chelsea Manning, the US soldier who was recently released from prison after leaking military intelligence reports, called the decision "cowardice."
Kristin Beck, the first former Navy SEAL to come out as transgender, tweeted directly at the president, "MEET ME & tell me I'm not WORTHY to my face."
"I gave my entire youth to the service of my country," tweeted one veteran. "It's all I know."
"I, a trans person, have done more for the defense of America than Trump ever will," added another.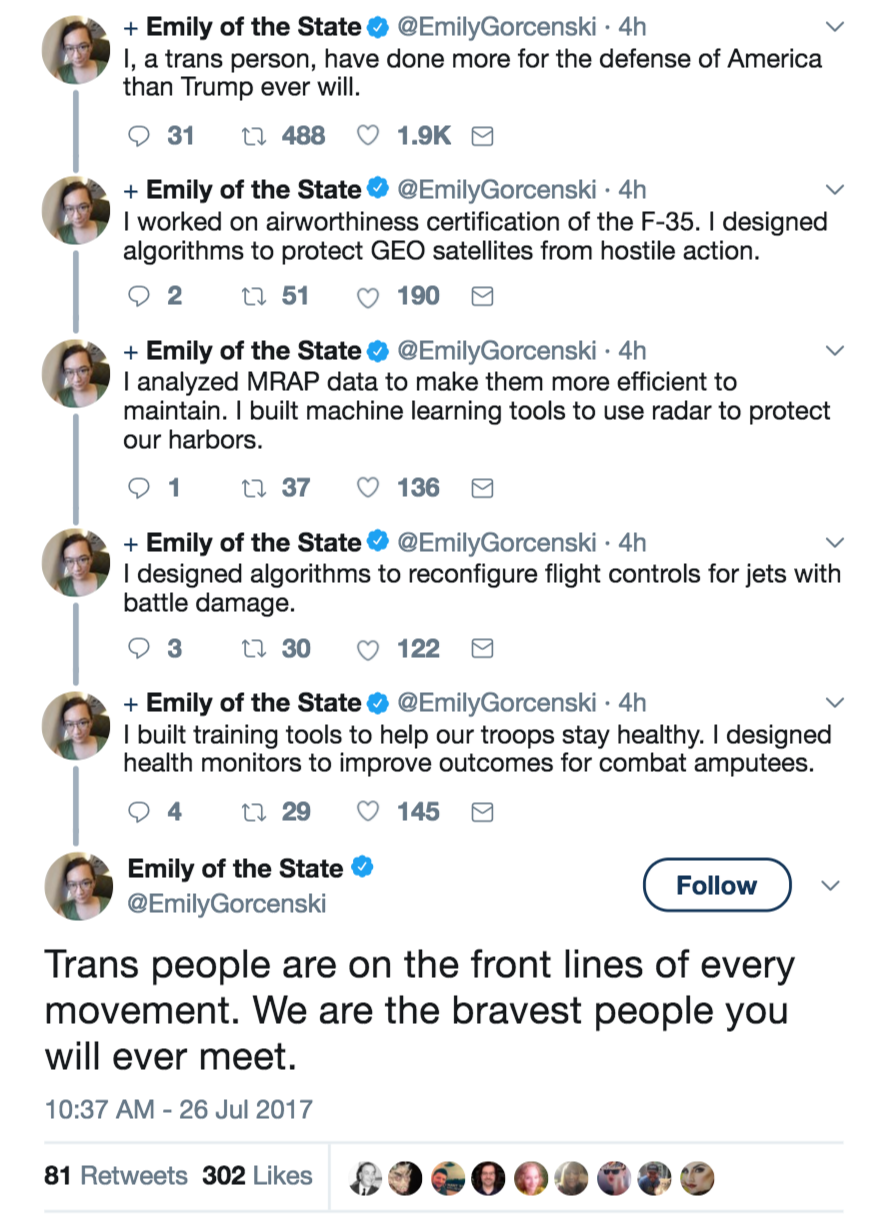 Many argued against Trump's statement that trans soldiers were a distraction to military operations.
And many others voiced a feeling of betrayal from the country they served proudly.