When Carly Dunn left for college this year, she had to say goodbye to someone she loves very much: her dog, Bo.
On Tuesday, Dunn's dad texted her a picture of Bo staring out the window at her old school bus, waiting to see if she was coming home "after all this time."
She tweeted the heartbreaking text, and it's been ripping hundreds of people apart ever since.
People are pretty dang emotional over it.
They're begging Dunn to drop out and go home to see Bo.
Dunn said when she came home from college for the first time, Bo was "so excited."
"He sprinted over to me and kept jumping all over me and letting me pet him," she said. "If I stopped petting him, he'd try and get as close as he possibly could to me."
Don't worry. Dunn is heading home for the holidays (and to give Bo lots of pats) soon.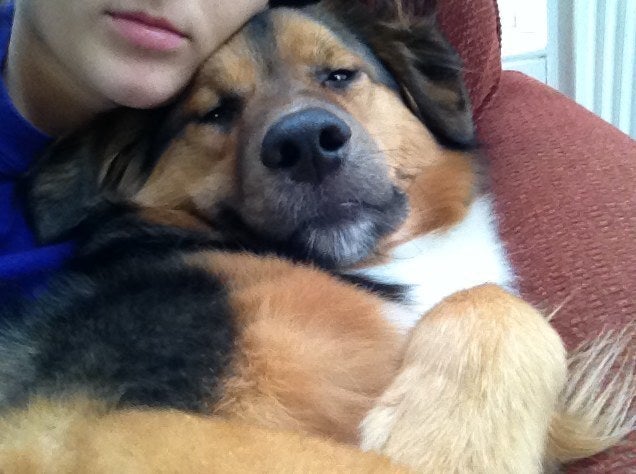 "He's my best friend," she said. "I want to take him everywhere."
Love dogs? Sign up for our "Dog a Day" newsletter and we'll send you an adorable pup every day!
If you can't see the signup box above, just go here to sign up for BuzzFeed's "Dog a Day" newsletter!