If you haven't already heard of it, let me introduce you to the hottest toy of the holiday season: the Hatchimal.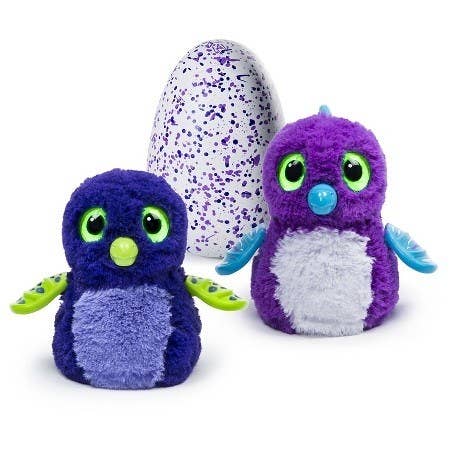 Nick Galego, a father in Canada, shared a video on Christmas of his son's Hatchimal possibly saying "fuck me."
"I'm pretty sure it says 'fuck me,'" Galego told CTV Vancouver Island.
His wife, Sarah Galego, also said she heard it. Still, they plan on keeping their son's beloved toy because he hasn't noticed the alleged dirty phrase.
"If he was a little bit older we might be more offended about it," she said.
Most people who commented on Galego's video don't hear what he heard:


A spokesperson for Spin Master, the company that makes the toys, told BuzzFeed News they "can assure consumers that Hatchimals do not curse, nor do they use foul language."
"Hatchimals communicate by speaking their own unique language, which is made up of random sounds, and by making other noises, including shivering when they're cold and snoring while they sleep," Tara Tucker, VP global marketing communications, said.
However, the spokesperson did not deny that it would be possible to teach Hatchimals swear words.
A "learn to talk" feature lets users record sound and have the Hatchimal randomly repeat it while in autonomous mode.
"There is a repeat function and the Hatchimal will repeat what the user says," she said.
CORRECTION
The spokesperson for Spin Master is Tara Tucker. A previous version of this article incorrectly identified the spokesperson.