Since Harambe the gorilla's tragic death in May, people have yearned for a proper way to honor his memory.
Movements have been started.
The Change.org petition was created on Wednesday and currently has more than 14,000 signatures.
Eric, the petition's creator who also runs a popular meme Facebook page, told BuzzFeed News he started the petition when he saw the parody fan art (pictured above) while scrolling through Facebook and thought it "would be really cool if that actually happened."
The designs for a Harambe as a Pokémon by @RealShigeruM list him as a ghost-type and include pre-evolved forms named "Hambo" and "Himham."
And Himham even has his very own unique ability, according to @RealShigeruM, which calls itself a parody account.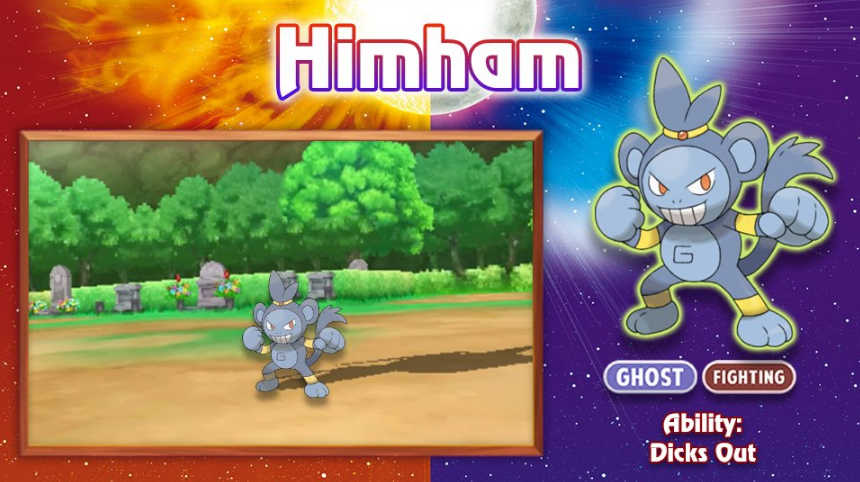 "Having Harambe immortalized as a Pokémon would be great," Eric said. "Not only for me, but for everyone who has been on this Harambe train ever since his passing."