NYPD Captain Peter Rose has apologized after saying date rape is "not a trend that we're too worried about," as compared to "true stranger rape."
Rose issued the following apology on Twitter on Monday:
"I would like to take this opportunity to offer my apology for comment that I made at the 94 Precinct Community Council meeting. I deeply regret the statements I made last week about rape. I failed to communicate accurately how I respond to reports of rape, and the actions the Department takes as a whole.

"My comments were not meant to minimize the seriousness of sexual assault. Every rape whether it is perpetrated by a stranger or someone known to them is fully investigated. We make no distinction in our response."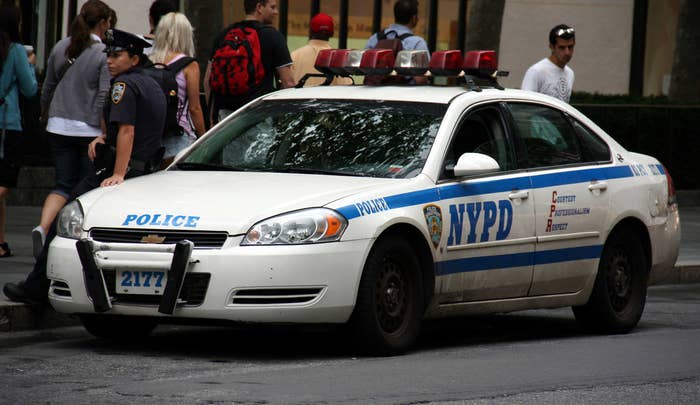 Rose said that, for the most part, the cases that failed to get off the ground have been those committed by people the victim knew.
"Those are the people who aren't cooperating," he said. "One person went back to Florida. Another person went back to California."
He also noted that in some cases, victims reported the rape at the hospital but didn't pursue legal action against their attacker.
Rose later echoed his comments at a Community Council meeting, saying "they're not total abomination rapes where strangers are being dragged off the streets."
"If there's a true stranger rape, a random guy picks up a stranger off the street, those are the troubling ones. That person has, like, no moral standards," he said, according to DNA Info.
In a statement to BuzzFeed News last week, NYPD Deputy Commissioner Stephen P. Davis said Rose's comments "did not properly explain the complexity of issues involved with investigating rape complaints:"
Every report of rape is thoroughly investigated by specially trained detectives in the NYPD's Special Victims Unit. All complaints of rape and other types of sexual crimes are taken seriously whether they are committed by domestic partners, acquaintances, or strangers.
Due to the anonymous and random nature of rapes committed by strangers, detectives often face greater challenges in these types of crimes. Regardless, all sexual offenses are taken seriously.
UltraViolet, a national women's advocacy organization, had called for Rose to be fired immediately.
"Rape is a crime—whether you know the rapist or not, whether you are on Tinder or not—and it is the responsibility of law enforcement to investigate, prosecute and hold rapists accountable for their crimes—period, full stop," UltraViolet co-founder Nita Chaudhary said in a statement.
"These remarks are deeply disturbing coming from a police captain. An increase in rape should alarm the NYPD and cause them to redouble their efforts to arrest rapists. Instead, Captain Peter Rose and the NYPD are engaging in victim-blaming of the worst kind while judging which rapes they deem to be legitimate and which they do not. With comments like these, it is not surprising that survivors of sexual assault don't feel comfortable reporting and cooperating with police authorities who dismiss the seriousness of violence against women.
"The New York Police Department should immediately fire Captain Peter Rose for his dangerous and unacceptable views. Survivors of sexual assault and all New Yorkers deserve better."
Thousands have been sharing Rose's initial statement, many calling it "disgusting."
"Rape is rape is rape," many said.
A lot of people are calling it a clear-cut example of what rape culture looks like.
And some have pointed these outlooks out as a reason many people don't report their rape.
On Tuesday, members of the National Organization for Women protested outside the Greenpoint police station and called for the reopening of the 10 unsolved rape cases from 2016.
A rep for NYPD told BuzzFeed News the unsolved cases were "never closed."
"They are still open... All are still being actively investigated," the rep said.