On Thursday, the Washington Post published the leaked transcript of a combative January phone call between President Donald Trump and Australian Prime Minister Malcolm Turnbull.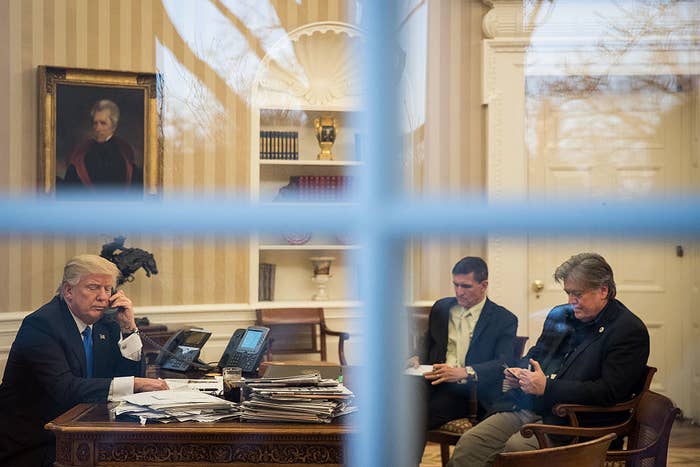 The majority of the conversation consisted of Turnbull trying to convince Trump to stick with an Obama-era deal in which the US agreed to welcome up to 1,250 refugees, in exchange for Australia taking Central American refugees.
Throughout the call, Trump seemed to not understand the specifics of the deal, such as the number of refugees it would require the US to accept. At one point, Trump asked, "What is the thing with boats? Why do you discriminate against boats?"
Trump also expressed worry that the refugees would bring terrorism to the US:
"I guarantee you they are bad. That is why they are in prison right now. They are not going to be wonderful people who go on to work for the local milk people," he said.
A lot of heads were left scratching by Trump's "local milk people" comment, which seemingly referred to dairy farmers.
There were a whole bunch of theories about what the phrase meant.
Some told stories of real life "local milk people."
And, of course, people had all the jokes.