Instagram-famous sisters Claudia and Jackie Oshry, aka @GirlWithNoJob and @JackieOProblems, respectively, have had their live social media show The Morning Breath canceled after it was reported that they're the daughters of anti-Muslim firebrand Pamela Geller.
The revelation was first reported by the Daily Beast and independently confirmed by BuzzFeed News on Wednesday.
The sisters' live morning show, which aired on YouTube, Facebook, and Instagram, was put on by Oath, the company formed by AOL and Yahoo's 2017 merger.
"The Morning Breath, an Oath social media show, is being cancelled immediately and we have launched an internal investigation and will take other appropriate steps based on the results of the investigation," a spokesperson for Oath told BuzzFeed News.
Additionally, Creative Artists Agency confirmed to BuzzFeed News on Thursday afternoon that Claudia is no longer a client.
A representative at Brillstein Entertainment Partners, which managed Claudia, also told BuzzFeed News they are no longer working with her as of Thursday.
According to two former Oath employees — who asked for their names to be withheld out of fear of retaliation — the news of the Oshry sisters' relation to Geller couldn't have been much of a surprise to the company.
In fact, the employees said it was an open secret at Oath and that "people in video and people high-level executive positions knew who her mom was."
"You mention it, and someone would smirk and change the topic, because what could be said at that point?" an employee said.
The employees said they never felt comfortable speaking up about their concerns.
"[The Oshry sisters] could do no wrong ... because they had a lot of power and it was all because of their social media," an employee said.
A spokesperson for Oath did not immediately respond to BuzzFeed News' inquiry about whether the company had previously known about the Oshry sisters' relation to Geller.
At Recode's Code Media conference in February, Oath CEO Tim Armstrong said the Oshry sisters are "some of the most talented people I've ever met and worked with ... and the impact they're having in the younger news generation is going to be meaningful."
Armstrong said The Morning Breath gets about 100,000 live views a day, and called it "one of the most groundbreaking programs."
Both Claudia and Jackie have previously posted tweets that seem to indicate they share some of their mother's views. Twitter users and reporters resurfaced a number of the old messages on Wednesday night.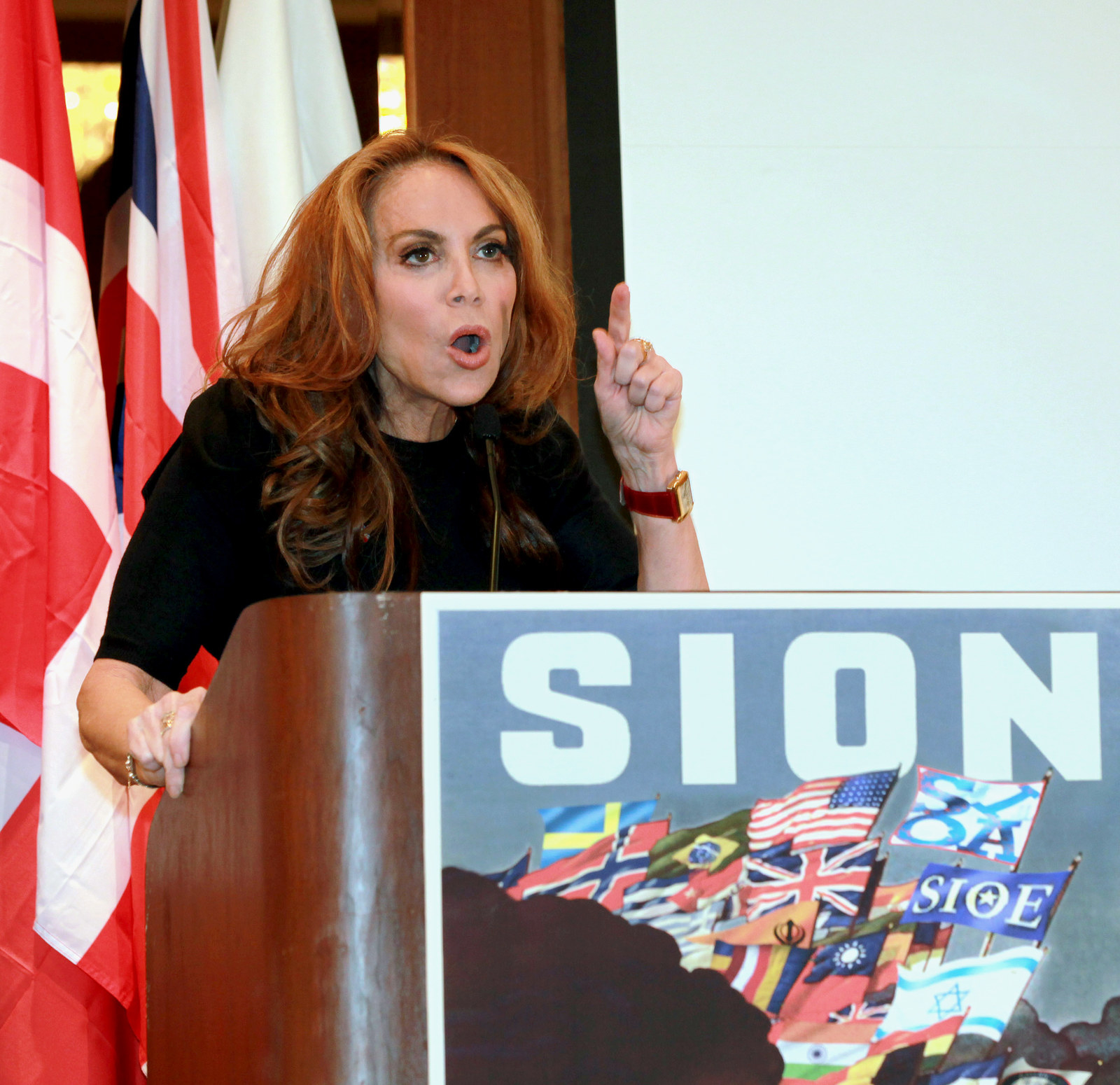 Late Wednesday night, Claudia posted a video on Instagram apologizing for the tweets.
"I'm not racist, I can't believe I even have to say that, but I'm so sorry to anyone who read those tweets and had a reaction and was upset, because you're totally entitled to that reaction," Claudia said.
In the video, Claudia says she "was a dumb kid, [she] was 16" when she posted the tweets people that had resurfaced. (She would have been between the ages of 17 and 21 when she posted them.)
An attorney representing Claudia provided the following statement to BuzzFeed News:
We want to be clear to our audience and fans that our political and cultural beliefs are not anti-Muslim or anti-anyone. Our views are separate from our mother's. Being raised by a single parent, we were taught to make our own choices based on our personal beliefs. We are inspired to think for ourselves and we do. We do not condone discrimination or racist beliefs of any kind.
On Thursday, Jackie apologized in a statement on Instagram, saying her "indefensible comments" are "not a reflection of who I am as a person today."
Both sisters have now deleted their Twitter accounts.
Also on Thursday, Claudia announced she had canceled a sold-out comedy show in New York she'd been scheduled to perform at later that night.
A box office worker at the venue, Caroline's on Broadway, had told BuzzFeed News earlier in the afternoon that they had not yet made a decision about whether the show would go on amidst the controversy.
The show would have been Claudia's third of a three-night engagement.
"I have decided to cancel tonight's show at Caroline's. I hope to reschedule soon," Claudia said in an Instagram story. "I'm so sorry if I let you guys down."