During the German elections on Sunday, the far-right party Alternative for Germany (AfD) won 12.5% of the vote — the largest percentage since the Nazis, and enough to enter parliament.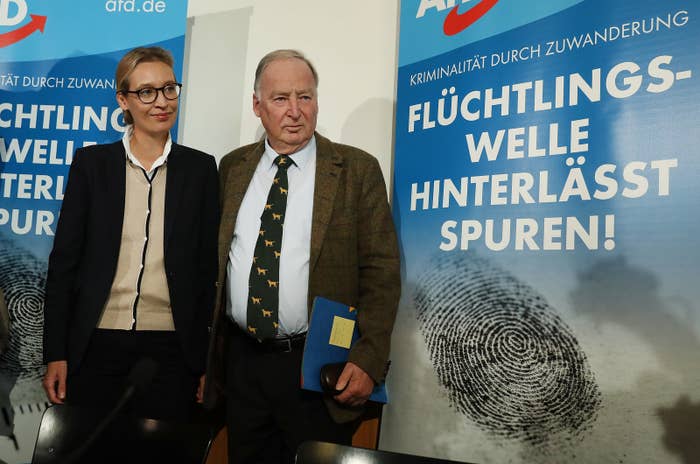 After the results were announced, many Germans gathered to protest the rise of the AfD. Here are some of the best signs people brought with them.
1.
"Don't repeat history."
2.
"We're still fighting Nazis? Seriously?"
3.
"Xenophobia is not an alternative."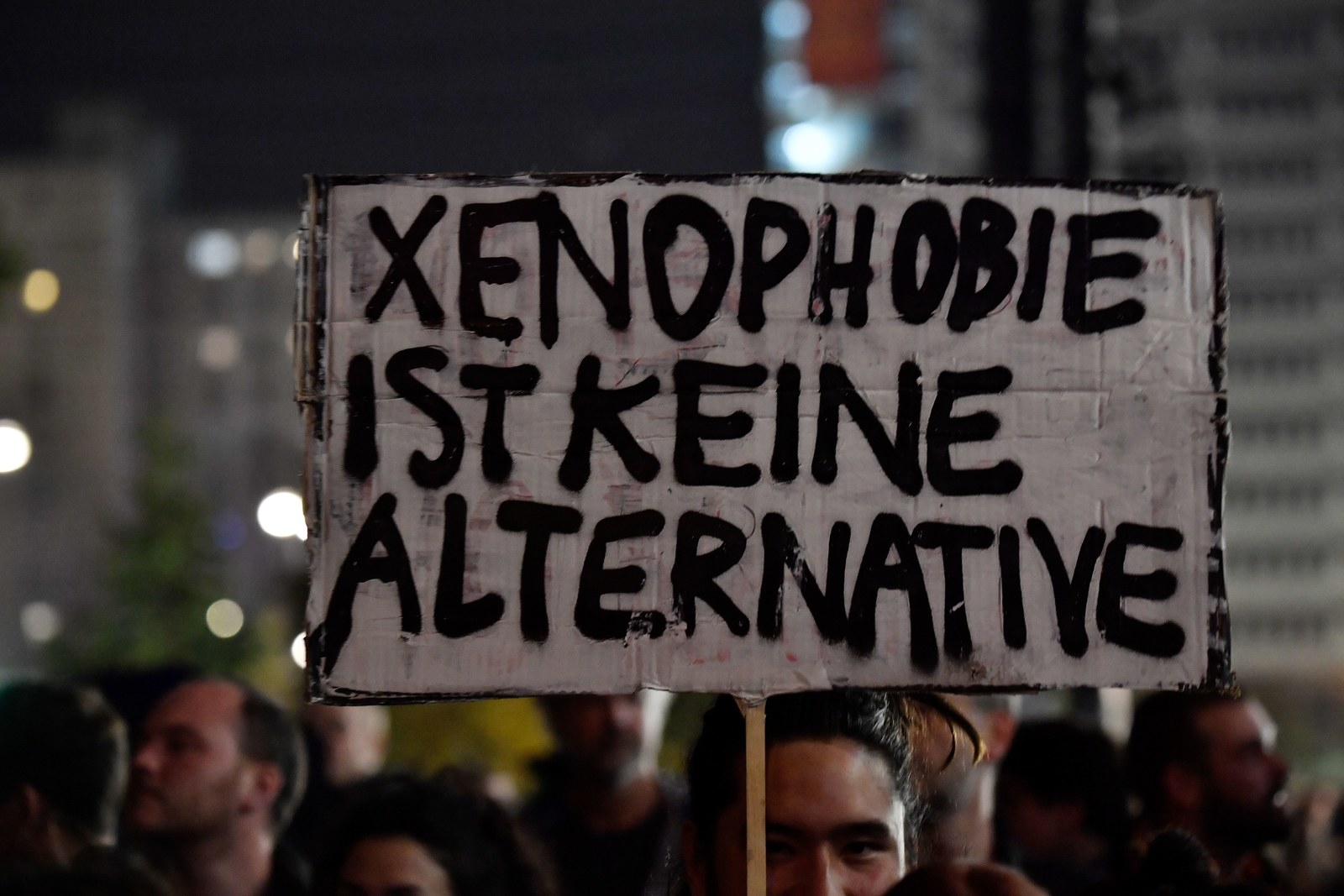 4.
"Liberté, égalité, fraternité, fuck AfD."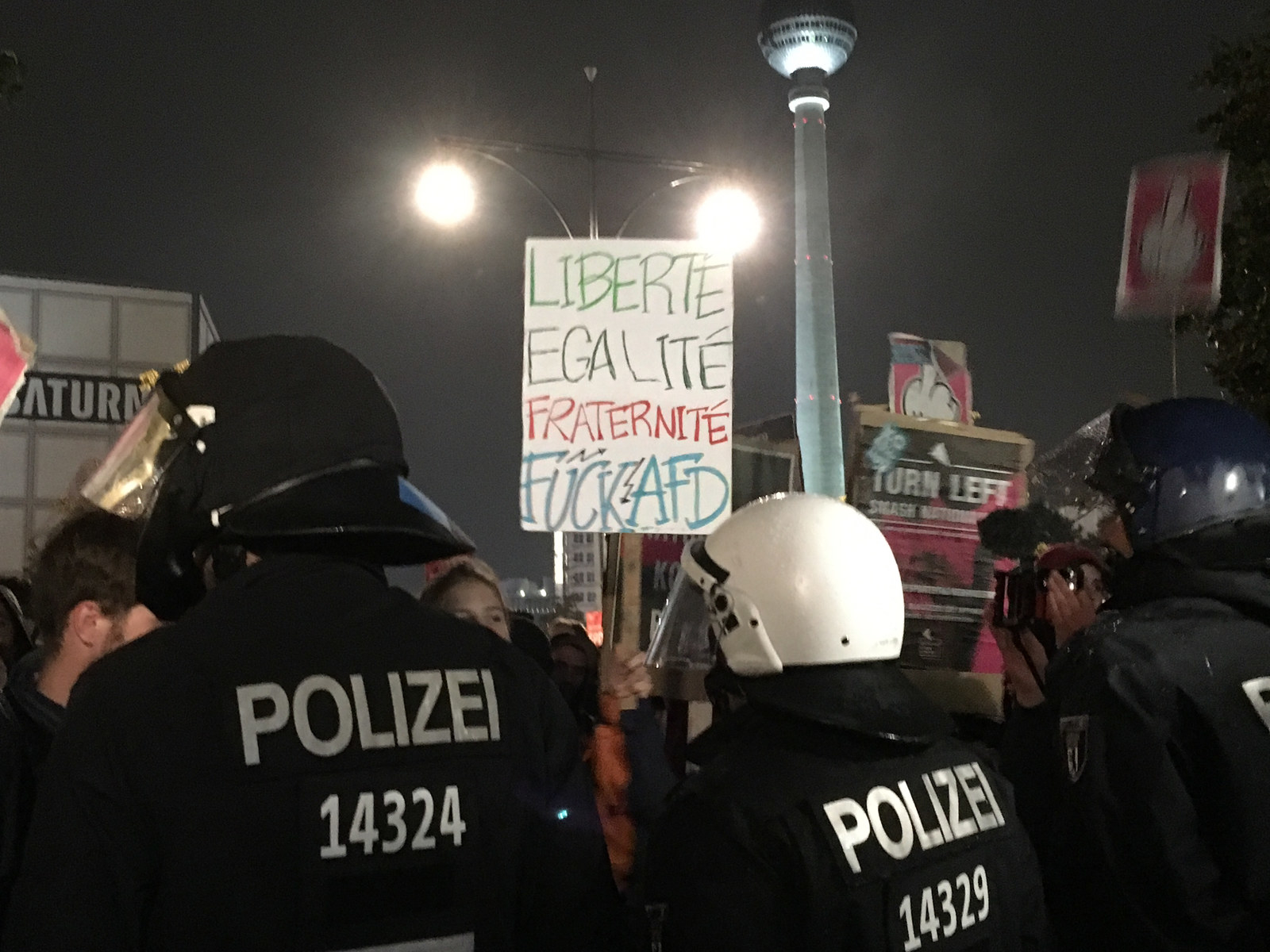 5.
"A Fucking Disgrace."
6.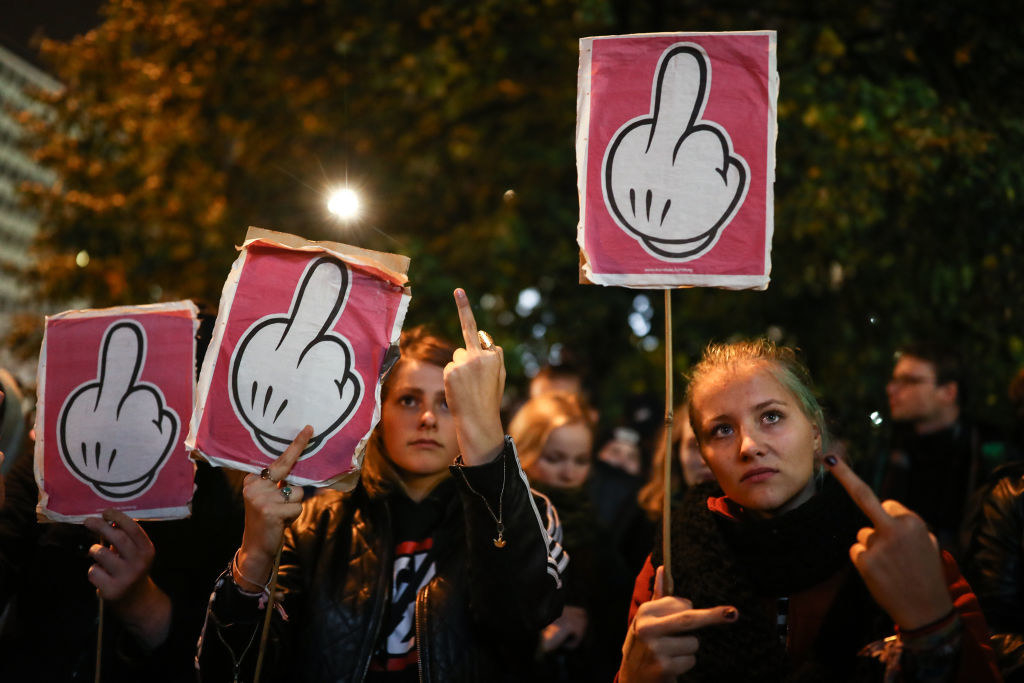 7.
"13 percent is a shame."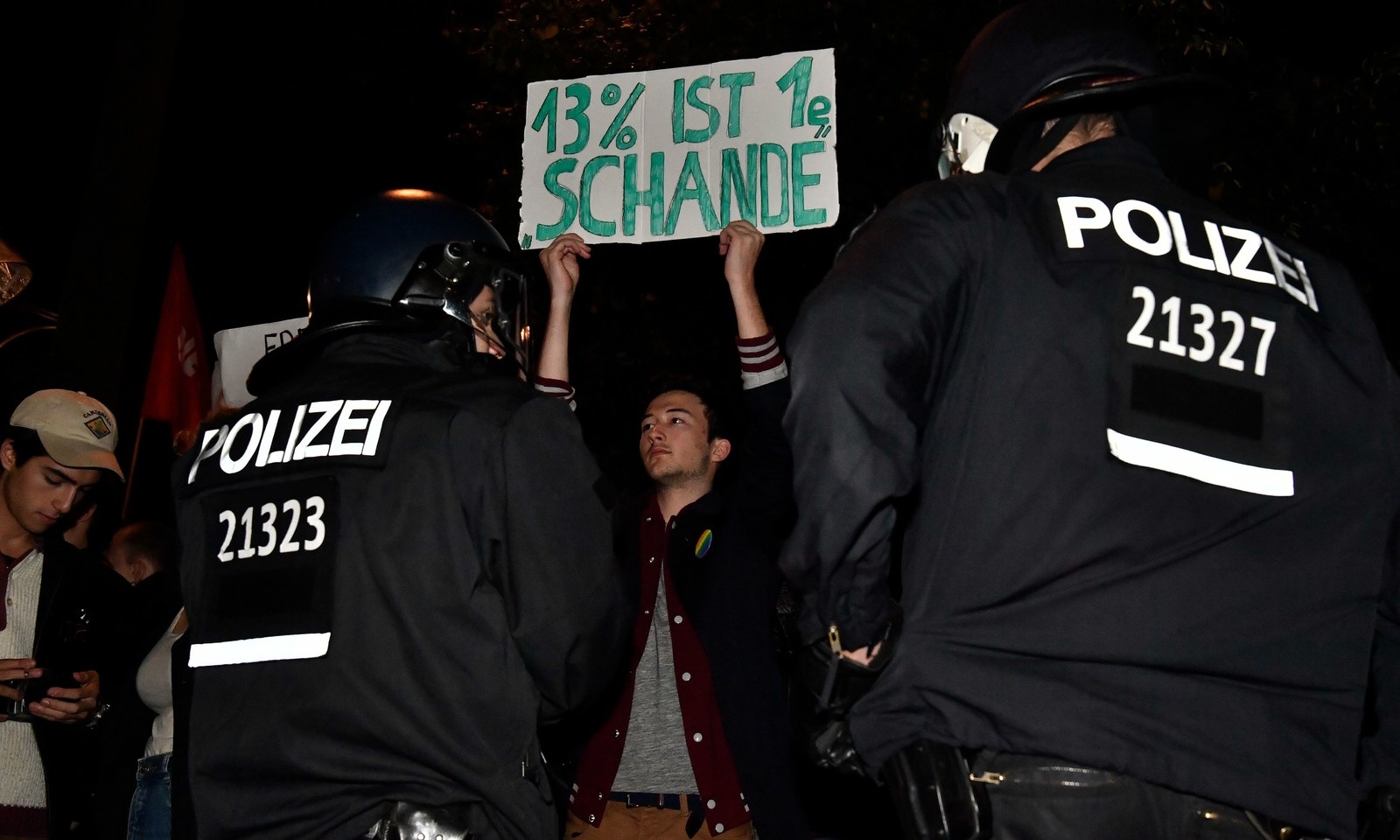 8.
"Death to fascism!"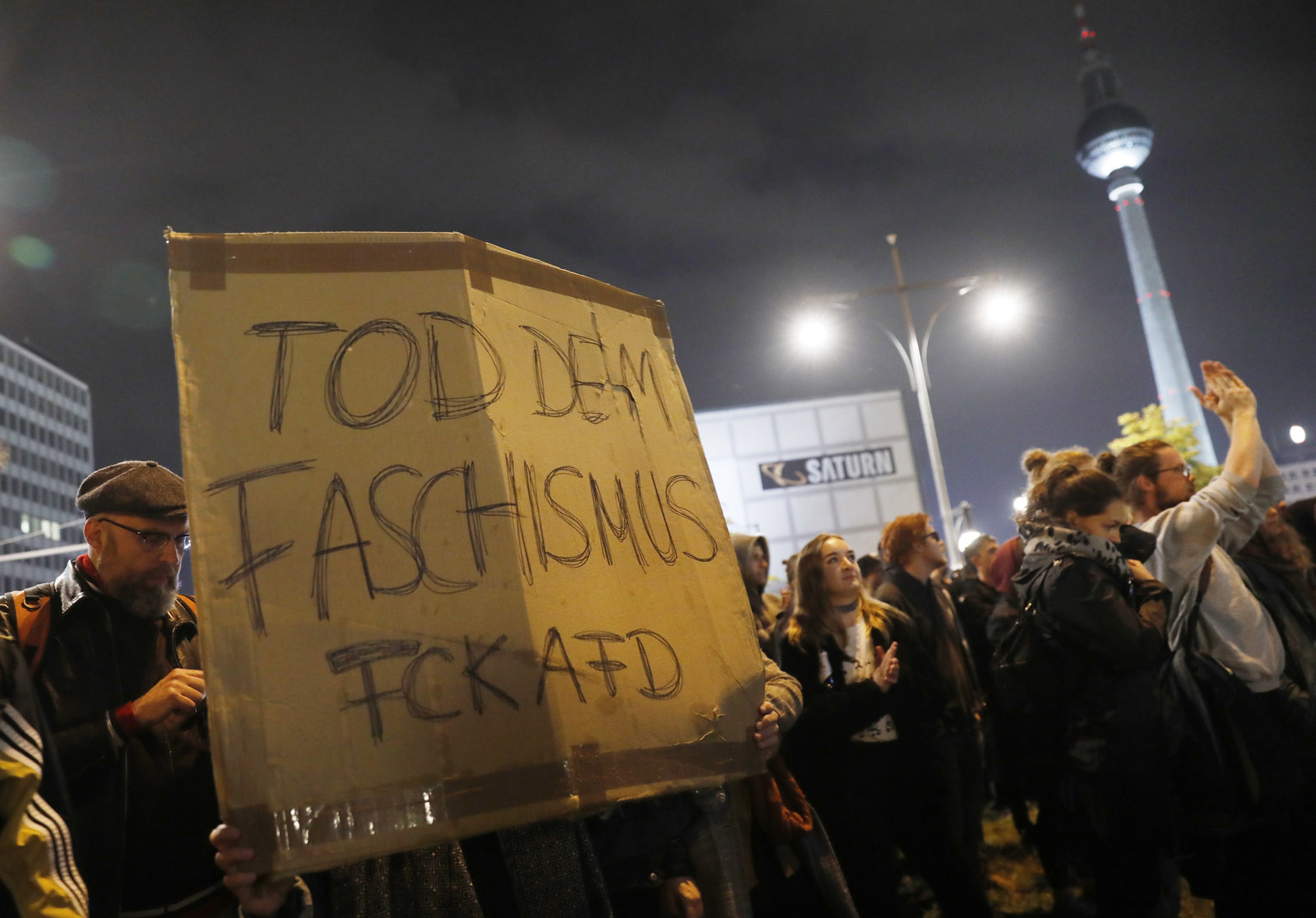 9.
"Break the consensus on nationalism."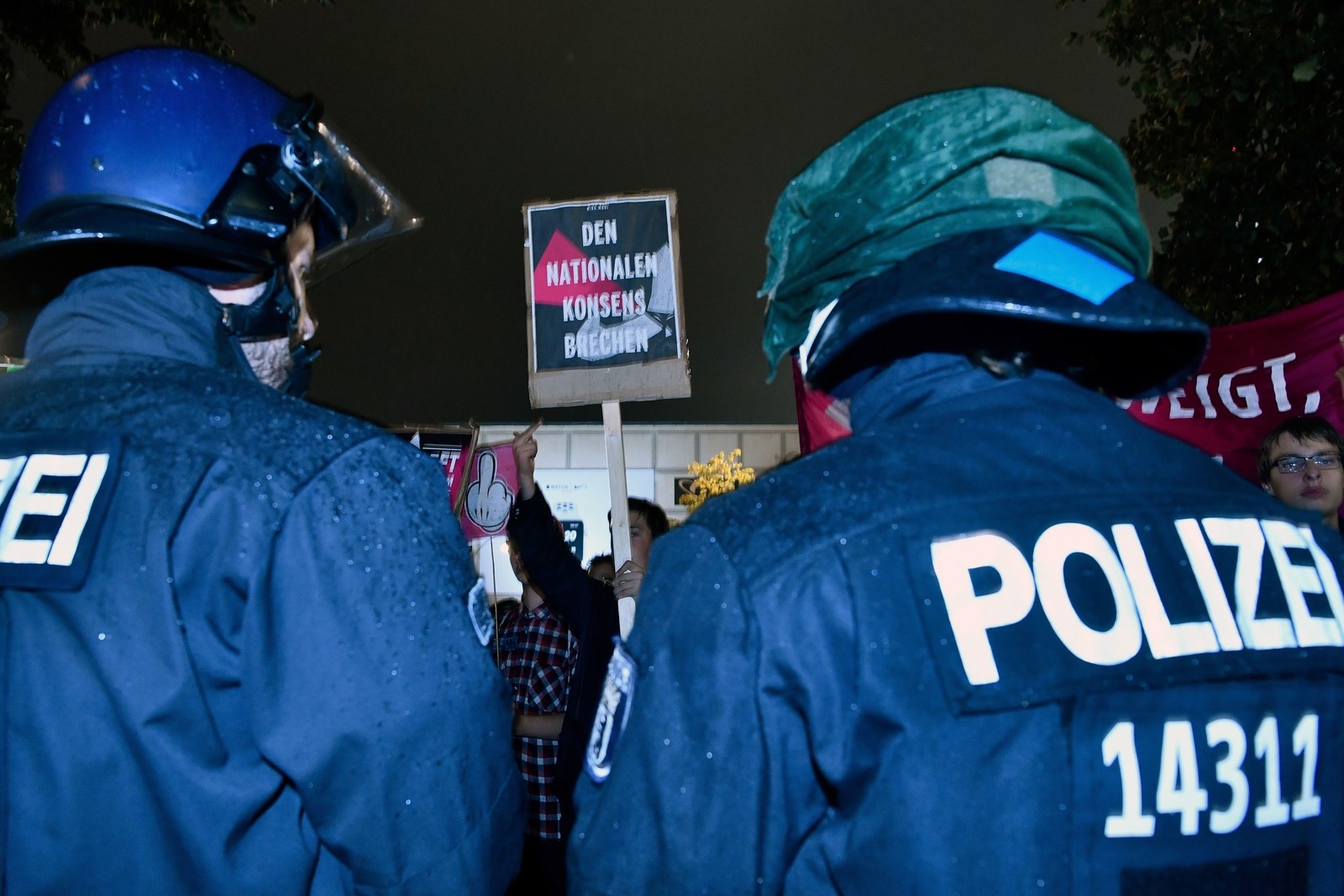 10.
"Alf instead of AfD!"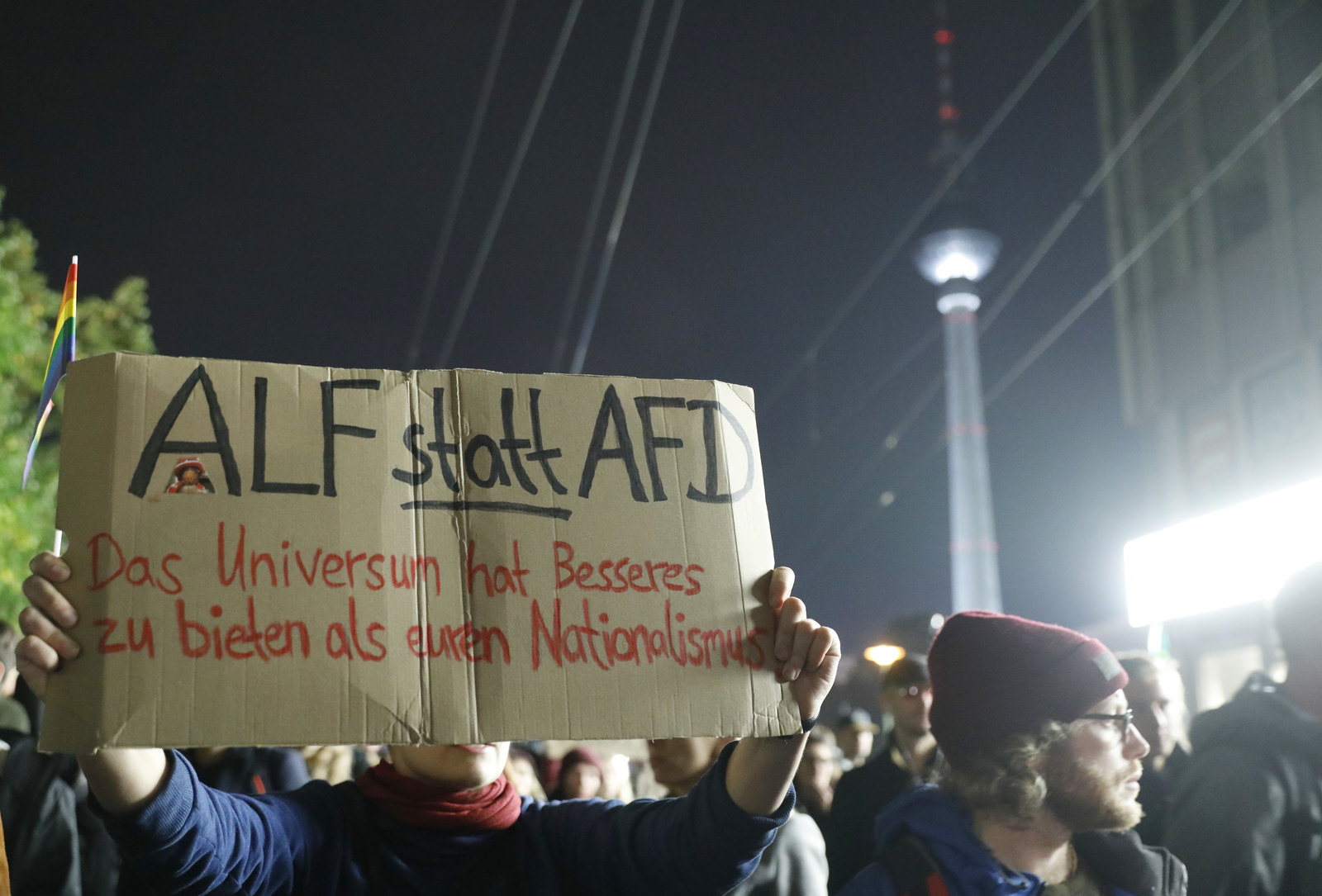 11.
"Your concerns are racism."
12.
"We are the 87%."
13.
"Freeze to death in your bikinis."
14.
"Don't bother us with your German."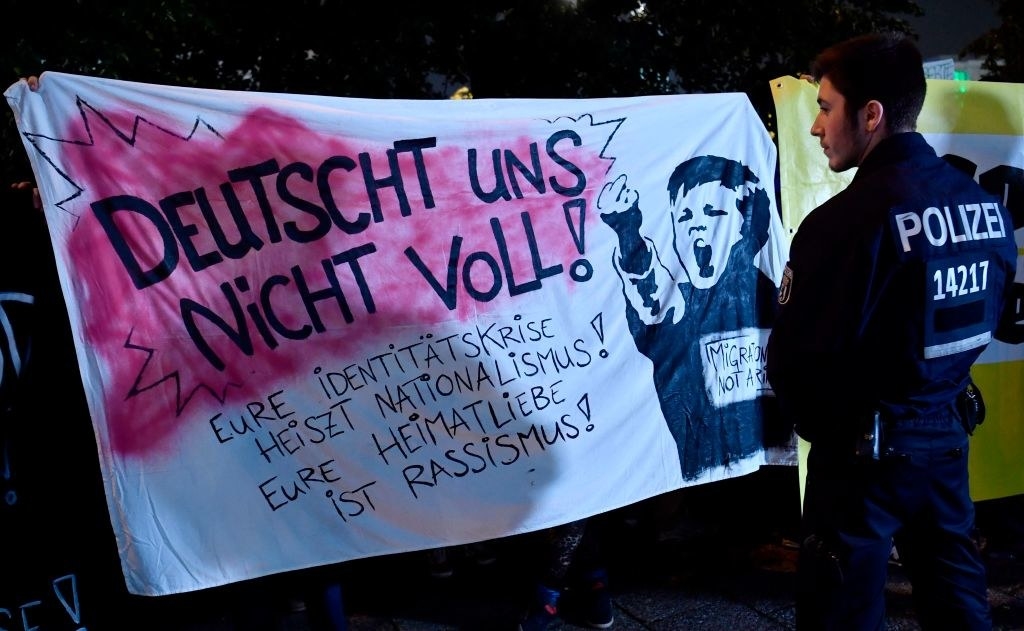 15.
"We don't want Nazis."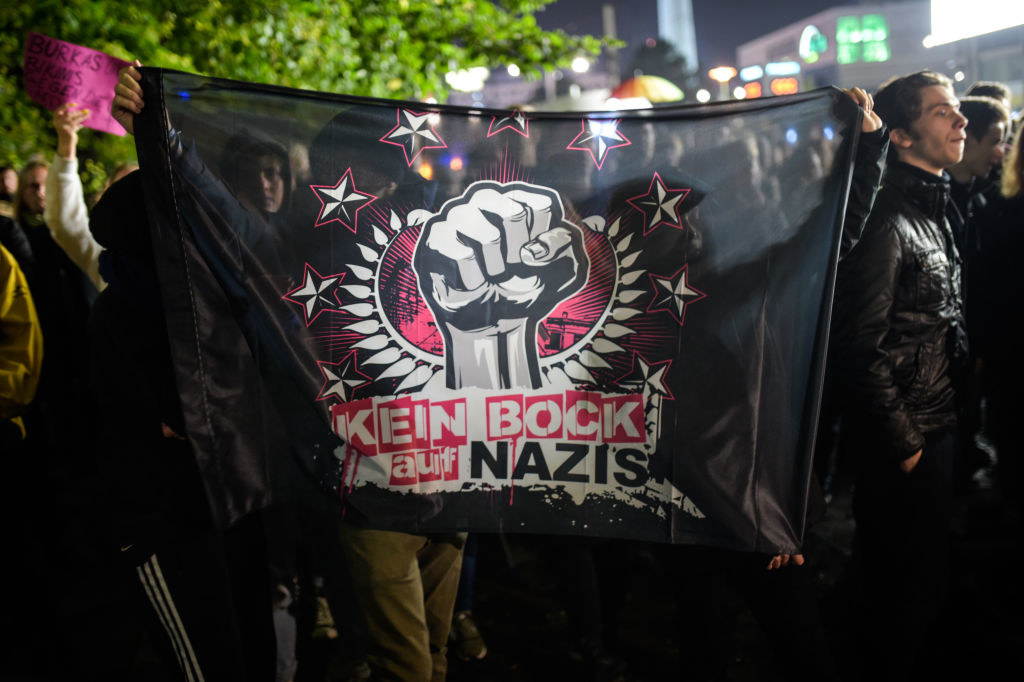 16.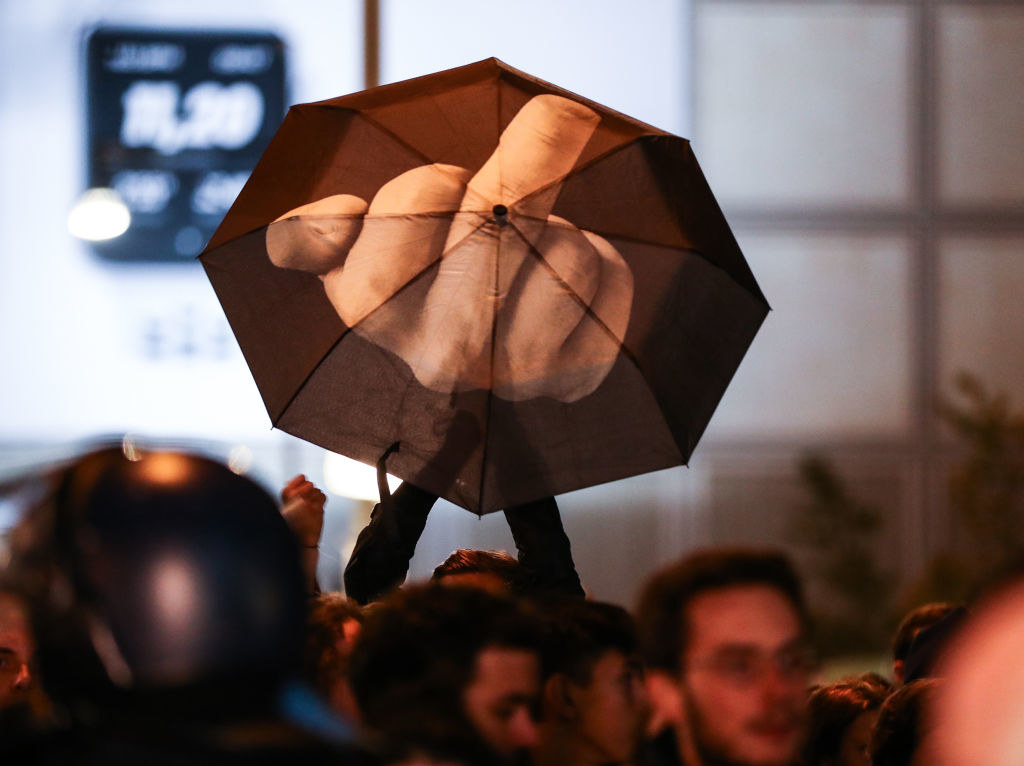 17.
"Fight racism."