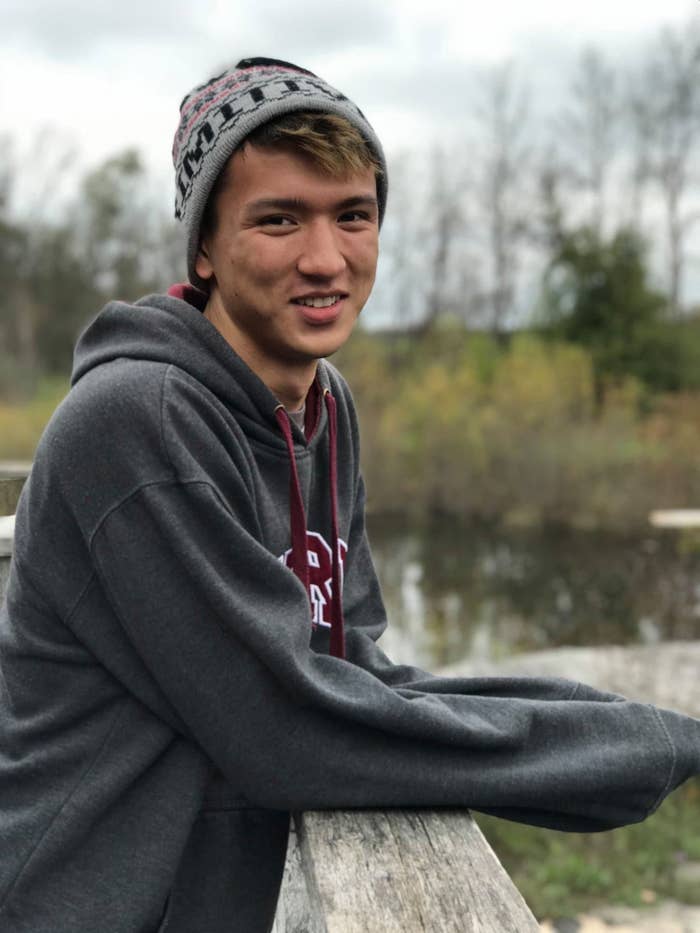 For four years, Nat Werth worked hard to achieve a huge goal: graduating first in his class at Sheboygan Lutheran High School, a highly religious school in Wisconsin.
"Since freshman year, I had made it my goal to be valedictorian," he told BuzzFeed News. "Because being the gay student, I knew that if I didn't distinguish myself I would just be a nobody and nobody would care about me."
In March, the 18-year-old received the good news. He'd done it. He was valedictorian. "I was really excited. My dreams were coming true," he said.
As part of the distinction, Werth expected to give the traditional valedictorian speech, an honor he was looking forward to.
But on May 24, sitting among his classmates in their matching caps and gowns, he didn't get to give his speech. That's because he says he was thinking of using his remarks to come out as gay.
"In the rough draft of my speech that I submitted to the administration, I came out in it," he said. "I knew that they wouldn't let me say that at graduation, but I put it in the rough draft because for me it was part of the writing process and how I was reflecting on my high school career."
Werth hadn't totally committed to his public coming-out idea and admitted he expected to have to cut the lines about being gay. But he believes the administrators at the conservative school didn't trust he'd stay on script, and instead they let the salutatorian, or second-ranked student, give the speech.
"I told them I'd be willing to take it out, but they didn't trust me, because that's when they found out I was gay," he said. "And because they knew that I was gay, they chose not to let me give the speech."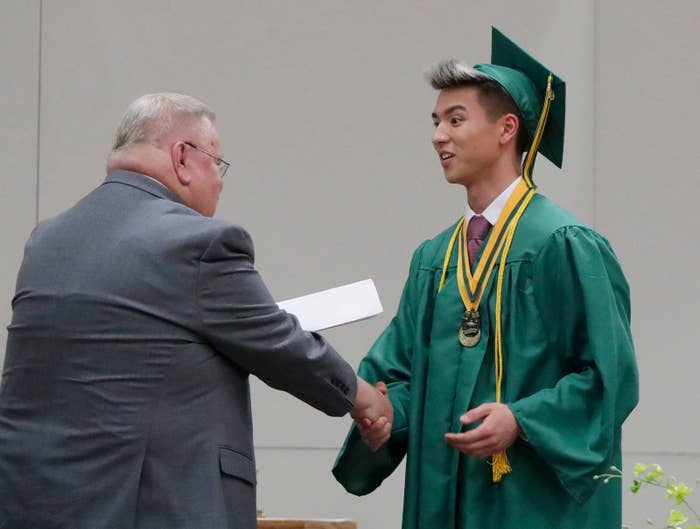 School officials did not respond to a request for comment before publication. After this story was published, school officials reached out to BuzzFeed News, but then were not immediately available for an interview. However, Paul Gnan, executive director of the school, left a voicemail on a reporter's phone in which he said, "Due to confidentiality we do not discuss individual family student matters."
In the rough draft of his valedictorian speech, Werth wrote about the struggles he faced in coming out as gay.

"On my own journey to self-acceptance, I have trekked through the depths of depression, found that God's love is endless, and embraced the fact that I'm gay," Werth wrote. "Absolutely no one should have to go through what I have gone through simply to come to the conclusion that homosexuality is not a sin. God created everyone just the way they are and never intended for the church to disenfranchise an entire group of people."
"The Bible mentions 'love' over 500 times," he wrote. "I sincerely believe that the next generation of Christians will eradicate homophobia in the church and proclaim God's love to the LGBT community."
Werth said this isn't the first time he has experienced discrimination from his school administrators. In his sophomore year, they wouldn't let him join the dance team, despite the coach approving.
Even though Sheboygan Lutheran High School receives state funding through Wisconsin's Private School Choice Programs, the state's Department of Public Instruction cannot "prohibit a private school from discriminating based on sexual orientation," a state spokesperson told BuzzFeed News. The same is true at many private religious schools across the country.
Before he heads to Northeastern University in the fall, Werth wants to work with Wisconsin legislators to address these issues, hoping that his high school and others like it will be forced to treat students equally in the future.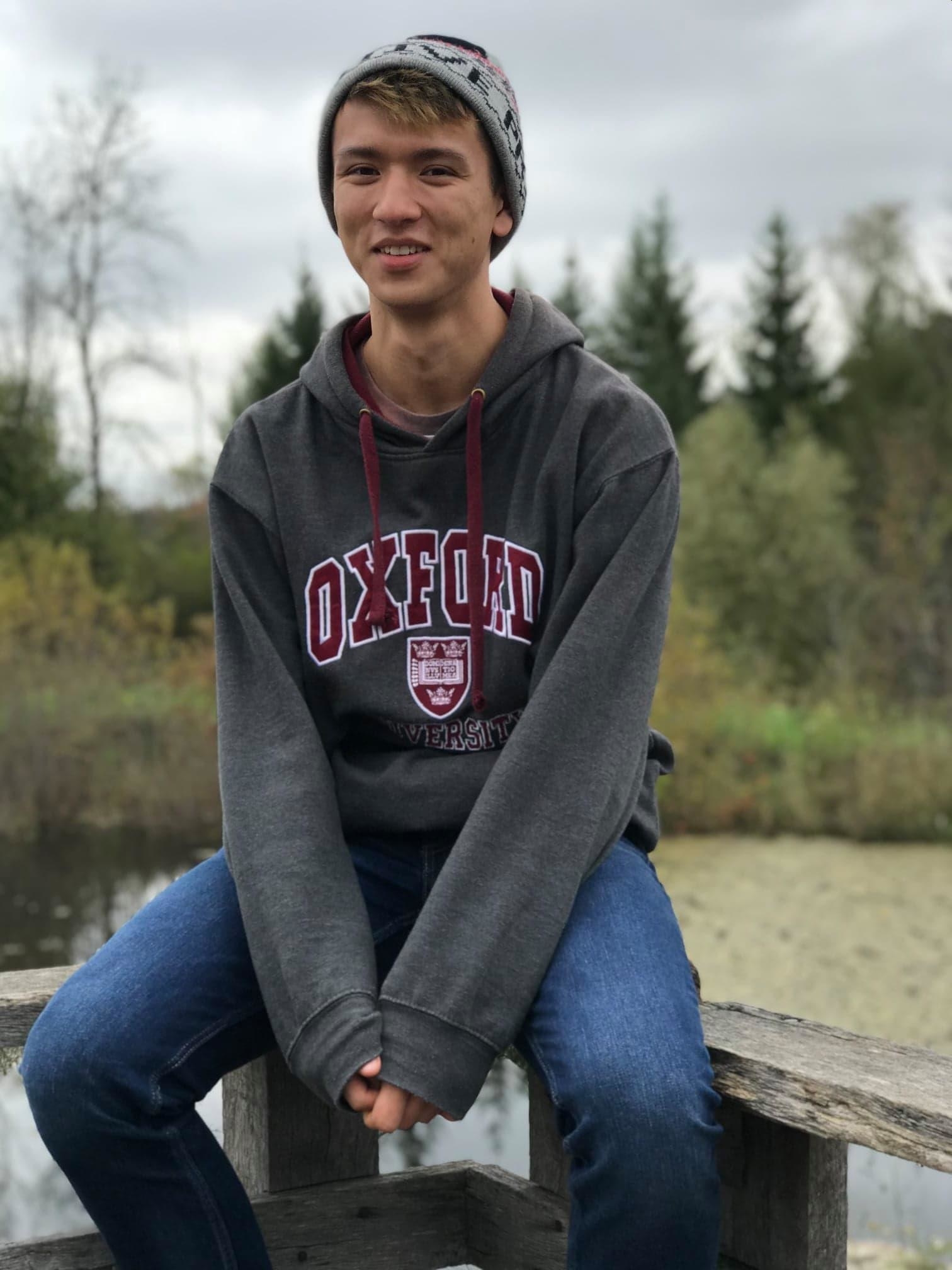 Even though Werth said it felt "degrading" to watch the salutatorian give the speech he'd wanted to, he's now looking forward and being optimistic.
"A lot of people have said they feel bad for me, but I'd rather have people feel happy that someone is finally standing up to the administration [and] speaking up for what's right and trying to change Lutheran High School for the better," he said.
Plus, he's going to Milwaukee Pride on Friday, where he's being given the "Valor Award," which "recognizes an LGBTQ youth who has risen above obstacles, challenges and pressures to be their best selves."
"Nat was selected for his strength, courage and individual heroism. Although many attempted to silence his voice and erase his visibility, Nat would not be silenced or erased," a spokesperson for Milwaukee Pride told BuzzFeed News.
Despite the tough circumstances, Werth is celebrating all of this as part of his coming-out story.
"Someone even told me my story inspired them to come out," he said. "I was like, oh my gosh, I'm one of those people now that's inspiring others! It's really meaningful."