Meet 79-year-old Elsie Hay Cook. She is a grandmother of four, a Texan, a retired schoolteacher, and a knitter extraordinaire.
But before she shipped them off to DC, Cook decided to share her creations with a Facebook group called "Addicted to Knitting."

Then, it got personal.
"One person on the site accused me of child abuse for forcing my grandson to wear it, since obviously only girls can wear pink," Cook said, sarcastically.
"I guess that's what made me do the next post," she said.
That's when Cook posted this: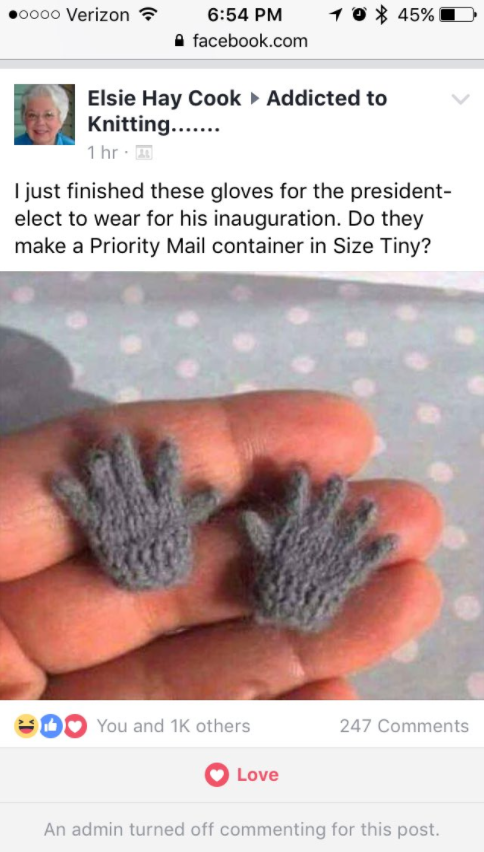 Screenshots of the troll extraordinaire's post went viral on Twitter.
People cannot handle her crafty burn.
We are not even a month into 2017, and it's already been dubbed "the roast of the year."
"I never dreamed I would have caused all this stink," Cook said.
Her family's gotten a laugh out of her newfound fame, but because she's not very active on social media, Cook said she hasn't paid it much mind — not that she's got the time.
"I'm still knitting pussy hats," she said, "so I don't have time to fool with it too much."