This Mom's Frozen Head Costume Just Won Halloween
It included REAL BLOOD.
Scary costume fans everywhere, meet your Hallo-queen: Alicia Williams, a mom in Irving, Texas, who dressed up as a head in a freezer.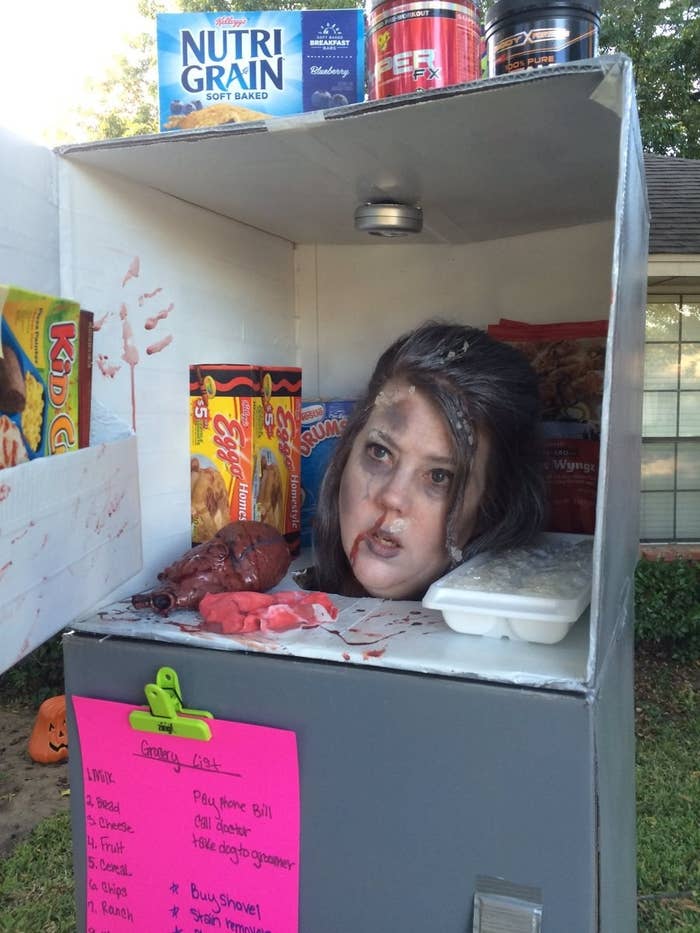 Williams told BuzzFeed News she'd "never done gory" before, but decided to give it a try for her office's Halloween costume contest.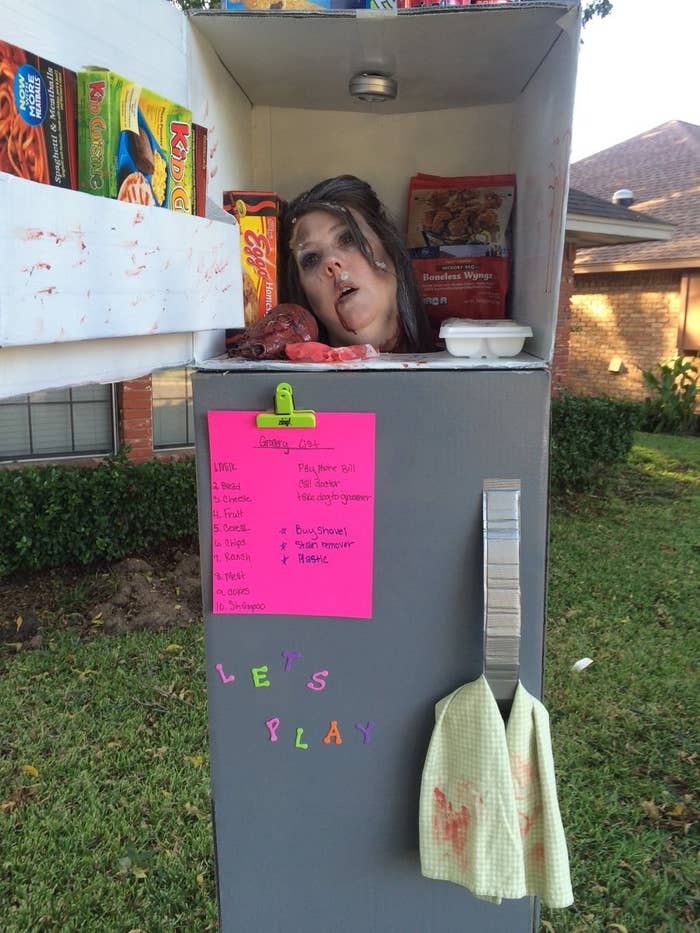 On the outside, she glued family photos, magnets, and a shopping list.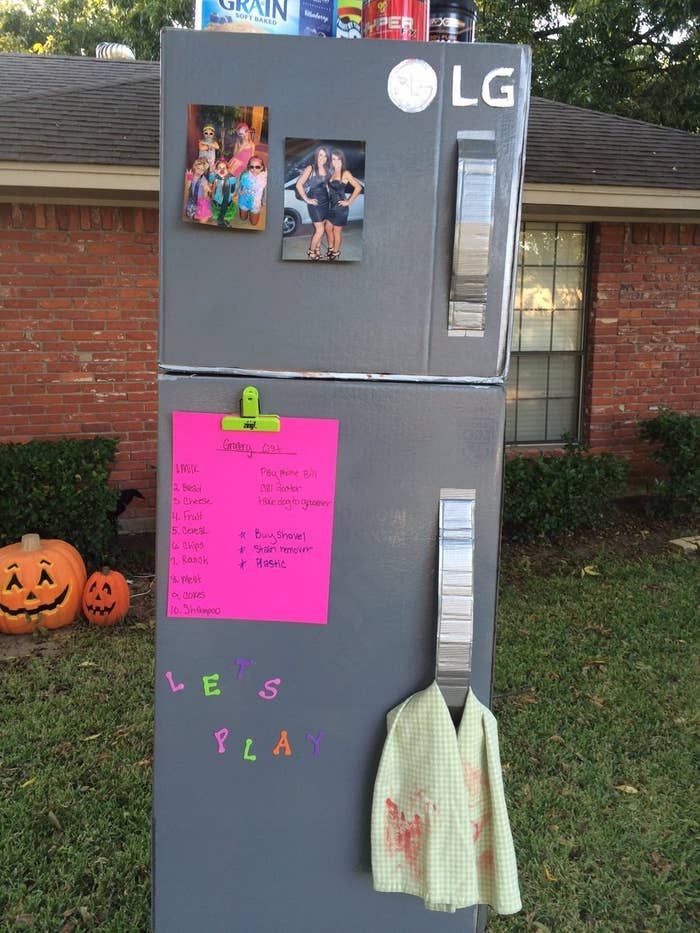 Of course, she had to top it off by looking deceased AF.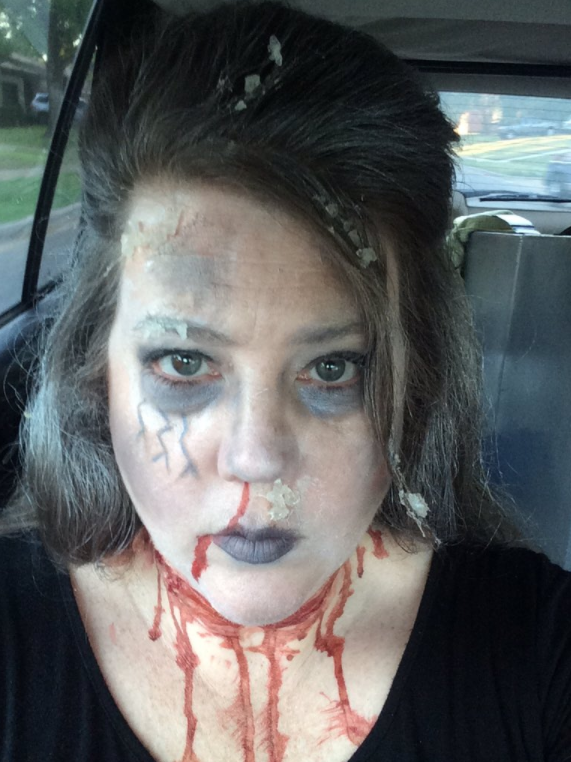 After Jessica tweeted pics of her mom's costume, everyone went absolutely nuts for it.
It was quickly dubbed the best costume of the year, with some people even initially thinking it was real.
As if the costume wasn't scary enough to begin with, here's something you probably didn't expect: she used REAL BLOOD in the freezer.