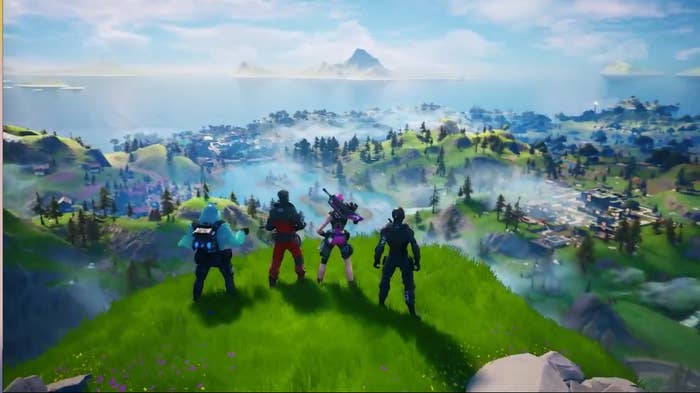 After more than 5.5 million gamers watched the Fortnite map get blown up, the game returned with a new chapter on Tuesday.
The viral video game sensation had been offline for two days following a black hole event that ended its 10th season on Sunday.
Hundreds of thousands of people, unsure of what would happen next, had watched as the mysterious black hole pulsed on their screens for another hour.
The Fortnite Twitter account's tweets also disappeared Sunday, drawing widespread speculation about what was to come.
What did it all mean???
Well, gamers got their answer Tuesday morning.
First, Fortnite returned to Twitter. People were on the edge of their seats, waiting to see what would happen next.
And then a trailer for Fortnite Chapter 2 dropped — and the game came back.
Needless to say, people lost their dang minds.
And they were pretty relieved to finally have the game back.
Welcome back, Fortnite! Please never leave us again.