A rogue florist is creating giant flower arrangements all around New York City, kind of like the Banksy of bouquets.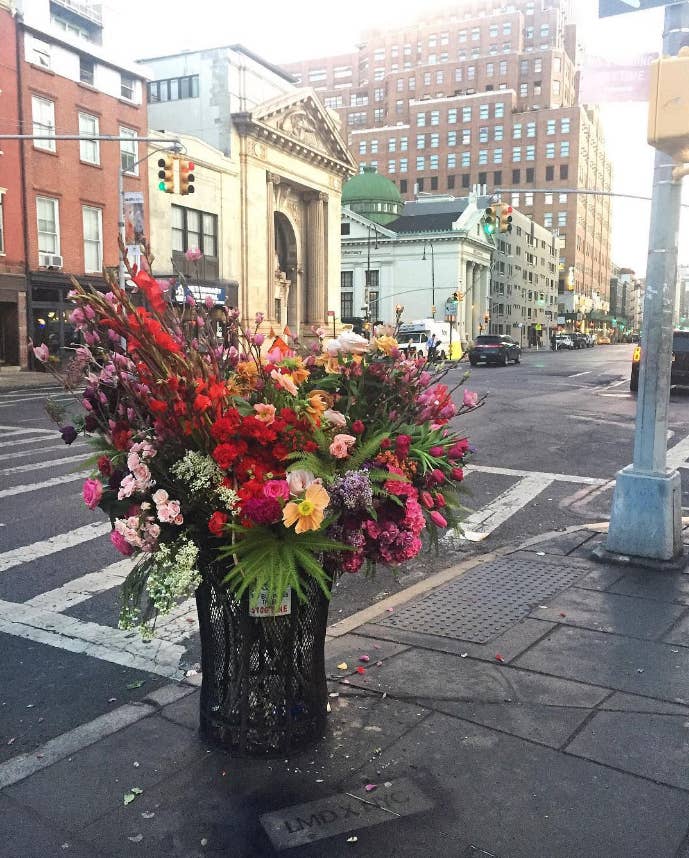 Miller and his team work swiftly and stealthily to create the bouquets, typically arranging them well before the sun comes up.
Some of the pop-up displays feature the city's most iconic sites, like the Washington Square Arch.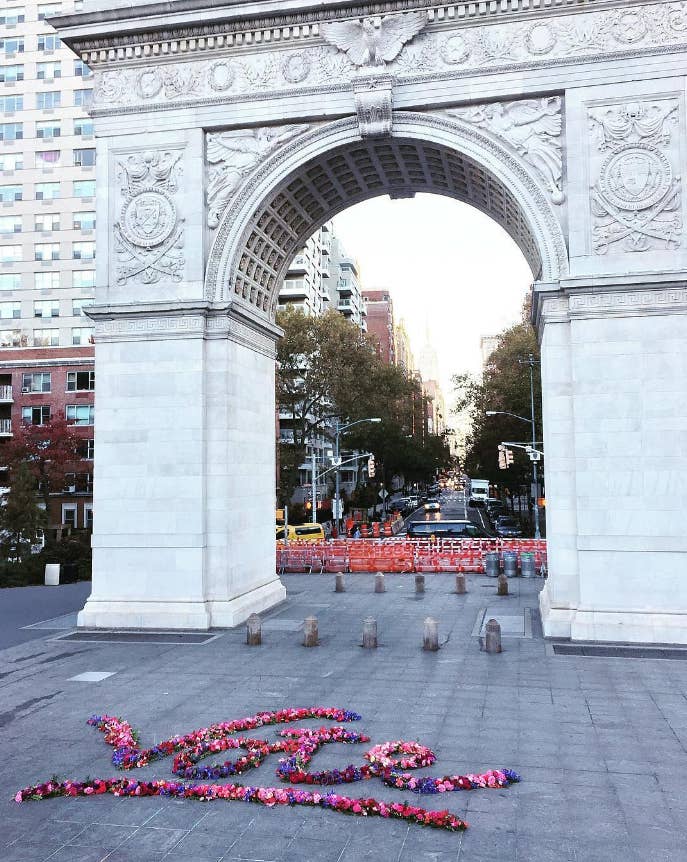 And the LOVE sculpture.
And the Alice in Wonderland statue in Central Park.
They even gave the Crosby Street Hotel cat statue a purple mohawk in honor of the Met Gala.
Their first public display was at the Imagine mosaic in Central Park, Miller told the magazine.
Next up, Miller said he's planning even bigger floral displays in even more cities.
At the end of the day, Miller and his team just want to beautify the city and make people smile, he said.