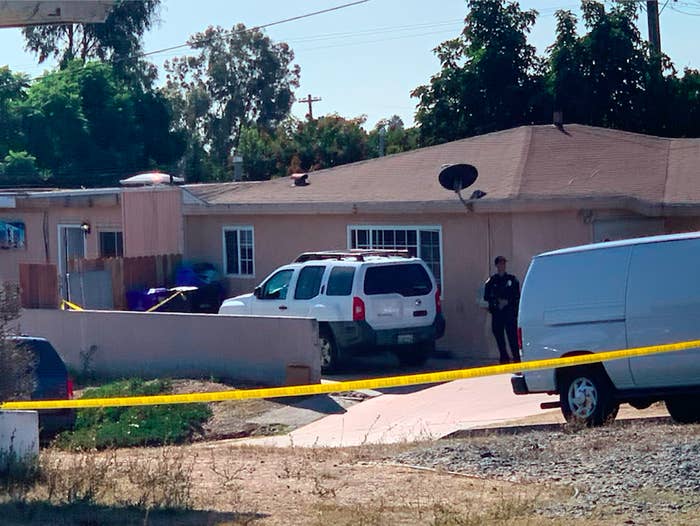 Five members of a San Diego family died in a domestic violence murder-suicide Saturday after a father shot his wife and three of their children before turning the gun on himself, police said.
A fourth child, who was also shot, underwent emergency surgery and is in critical condition, San Diego Police Lt. Matt Dobbs said at a press conference Saturday.
Police were dispatched to the home in the Paradise Hills neighborhood Saturday morning after getting a 911 call where no one spoke, but an argument could be heard in the background. While police were on their way to the home, another 911 call came in from a relative living next door who heard arguing and "what he believed to be a nail gun firing," Dobbs said.
When officers got to the home, they looked through a window and saw a small child inside covered in blood. They broke in through a window and found five additional people suffering from gunshot wounds.
The 31-year-old father, 29-year-old mother, and their 3-year-old son were found dead at the scene.
Their three other sons — ages 5, 9, and 11 — were brought to a hospital, where two of them died.
The couple was going through the process of getting a divorce, and the woman had obtained a restraining order against the man the day before the shooting, police said. While it's unclear if he had been served the order yet, police believe he was aware of it.

"It's still very early in the investigation, but it appears to be a tragic case of domestic violence murder-suicide," Dobbs said.
Police said they had responded to a "disturbance over property" at the home just a couple weeks earlier on Nov. 1, when the man — who was not living at the home — showed up asking the woman for tools. Officers at the time provided the woman with information about how to obtain a restraining order.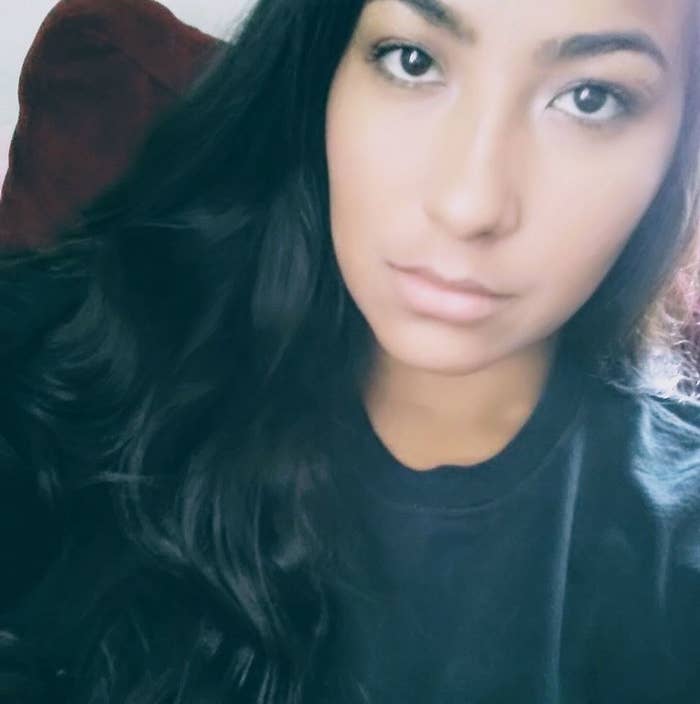 As of Sunday, their names had not been officially released, but family members identified the parents as José Valdivia and Sabrina Rosario, NBC San Diego reported. The deceased children included Enzie Valdivia, 3, Zuriel Valdivia, 5, and Zeth Valdivia, 11.
The parents met in high school, and Rosario had filed for divorce from Valdivia but it was never finalized, her sister, Jocelyn Rosario, told NBC San Diego.
Valdivia did not want to get divorced and stalked his estranged wife, Rosario said, sending her photos of alcohol and a gun and saying he had suicidal thoughts.
Neighbors told the San Diego Union-Tribune they often heard the sounds of arguing coming from the home, with one saying that months ago the woman told her she was being abused "but she felt like she had nowhere else to go."
San Diego Police Chief David Nisleit said officers carried the bleeding boys out of the home to the ambulance. The brutal nature of the crime deeply disturbed the officers, some of whom have newborn children themselves.

"These are the toughest calls we can respond to," Nisleit said.
San Diego Mayor Kevin Faulconer called the tragedy "terribly sad."
"All of San Diego mourns for the family and the surrounding neighborhood," Faulconer tweeted. "This senseless act of violence goes against everything our community stands for and we will get through this together."