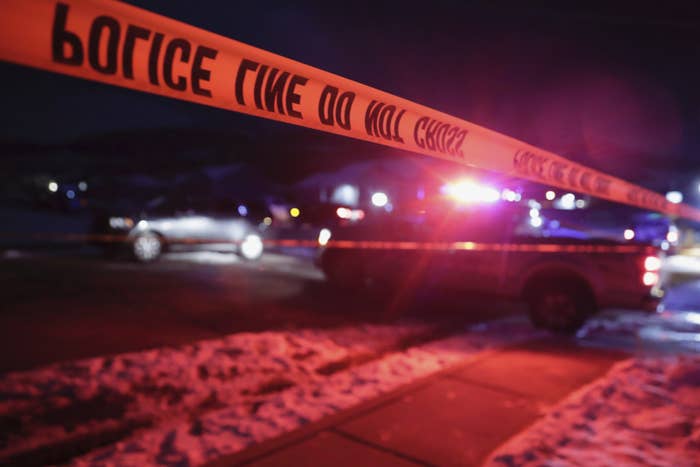 A family of eight, including five children, were found dead in their home Wednesday in Enoch, Utah, in an apparent murder-suicide weeks after the man's wife filed for divorce.
The suspect, 42-year-old Michael Haight, is believed to have fatally shot his wife, 40-year-old Tausha Haight, her 78-year-old mother, Gail Earl, and his five children, before killing himself. The children's names were not released, but officials said they were three girls, ages 17, 12, and 7, and two boys, ages 7 and 4.
Police discovered their bodies while conducting a wellness check at the house, which officials said was requested after Tausha missed an unspecified appointment where she'd been expected.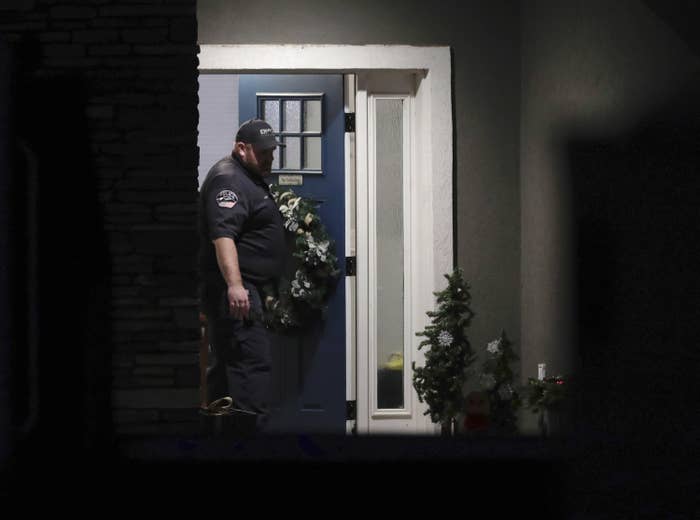 In a press conference Thursday, officials said Tausha had filed for divorce on Dec. 21, just two weeks prior. Her mother had been staying in the home recently, "providing support" during "difficulties they were encountering," Mayor Geoffrey Chesnut said.
Enoch City Police Chief Jackson Ames said the family was "familiar" to police, saying they'd been "involved in some investigation with the family a couple years prior." He did not say what the cause had been, but noted there was "nothing recent" he was aware of.
It was not immediately clear if Michael had been living at the home at the time of the shooting, and the incident remains under investigation.
"We don't know why this happened — no one will probably know what was going through the minds of these individuals," said City Manager Rob Dotson. "However, we do know that they were our friends, they were our neighbors, and that we loved them."

The Haight family was well-known in the community, Dotson said in a video statement Wednesday night, visibly choking up as he spoke about how the tragedy has shaken the small town.
"It's hard to describe in words the emotions that are going through the people who live here," he said. "We all know this family — many of us have served with them in church, in the community and have gone to school with these individuals. And so, this community, at this time, is hurting."
During the Thursday press conference, Chesnut also grew emotional, emphasizing how personal this tragedy is for the town's close-knit community.
"It's not too often something like this hits very close to home," Chesnut said. "In fact, the Haights were my neighbors — the youngest children played in my yard with my sons."
The Iron County School District, where the five children were students, called the shooting a "tragic loss to our school community" in a letter to parents, and said counselors would be made available to students in need of support.
The five children attended four different schools: a high school, middle school, elementary school, and preschool.
Tim Marriott, a counselor in the school district, said they were prepared to support students in the tragedy's aftermath, noting that a large number of them were absent from school the day after the shooting. Teachers, "even though they are hurting themselves," are "trying to put on a brave face for our students," he said.
"We recognize that the trials and hard times are not going to be done after today," Marriott said.
Utah Gov. Spencer Cox expressed his condolences to those affected in a tweet.
"Our hearts go out to all those affected by this senseless violence," Cox tweeted. "Please keep the community of Enoch in your prayers."

In a statement, President Joe Biden said he and first lady Jill Biden were mourning the tragic deaths.
"Too many Americans have lost loved ones or had their lives forever changed due to gun violence, and gun violence remains the leading cause of death for children in America," Biden said. "Less than one month after we marked 10 years since the Sandy Hook tragedy, another mass shooting has claimed the lives of five more children in Enoch City."

The American Public Health Association says gun violence in the US is a public health crisis. It is a leading cause of premature death in the country, responsible for more than 38,000 deaths annually. As of Jan. 5, at least 215 people have already died from gun violence this year, and another 330 have died by suicide, according to data from the Gun Violence Archive. In 2022, more than 20,000 people died from gun violence, with over 24,000 additional gun deaths by suicide.