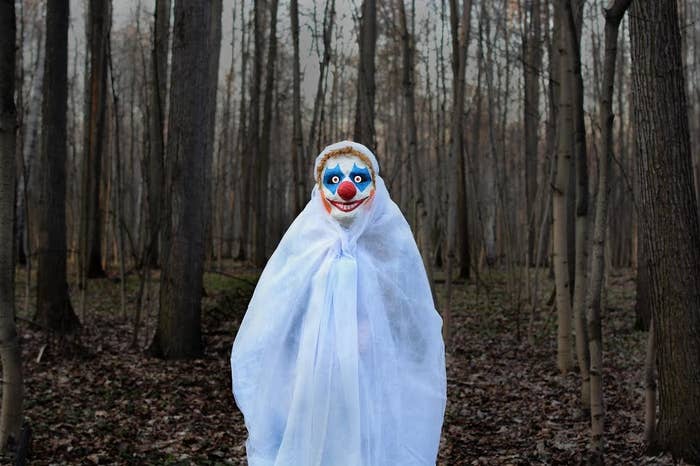 Reports of creepy clowns luring children into the woods have been frightening people in North Carolina and South Carolina for weeks. Now, it turns out that at least two of these sightings were hoaxes.
David Wayne Armstrong, 24, was arrested Friday in Winston-Salem, North Carolina, for filing a false police report of a clown sighting around 3 a.m. that same day.
Armstrong initially claimed a clown had knocked on his window and he'd tried to chase it down, but confessed to making the story up after police investigated the incident.
He's being held in the Forsyth County Detention Center under a $500 bond.
Police told Greensboro.com that another report of a clown on Sept. 4, which was allegedly seen by two children and heard but not seen by one adult, also seems to be fabricated.
Winston-Salem police Lt. Steven Osborne told Fox 8 that they have been unable to corroborate any of the clown sightings so far, and that false reports such as these put a strain on the department.
"We do not have infinite resources," he said. "They are finite resources. And we need to be able to deploy them and utilize them for actual crimes and citizens that need emergency assistance."