Good morning, how are you doing today? Would you like to see a toy horse with oddly anatomically correct genitalia? No, not particularly? Oops, too late, here it is.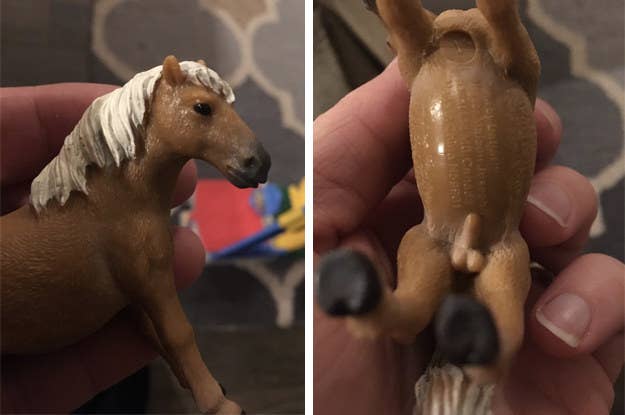 Bob Velcoro told BuzzFeed News he noticed "the unusual horse dick" on Wednesday, when his daughter got a set of toy animals as a Christmas gift.
In perhaps the best case ever made for dick pics, the horse soon found himself a lady friend.
Most who looked upon the horse dick experienced a combination of laughter and shrieking.
Others thought it was NATURAL and that horse dicks should be NORMALIZED.
And, of course, some people thought the dick should be bigger.
This isn't the first time people have noticed the horse peen. One person shared this photo on Reddit in 2014.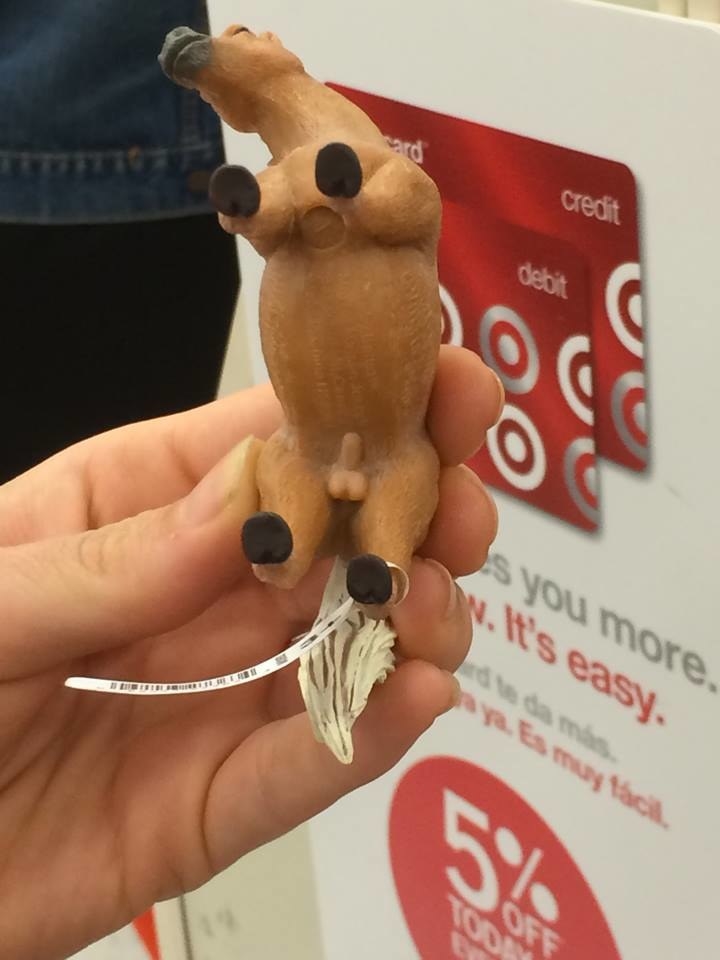 And another offered this compelling sideview: