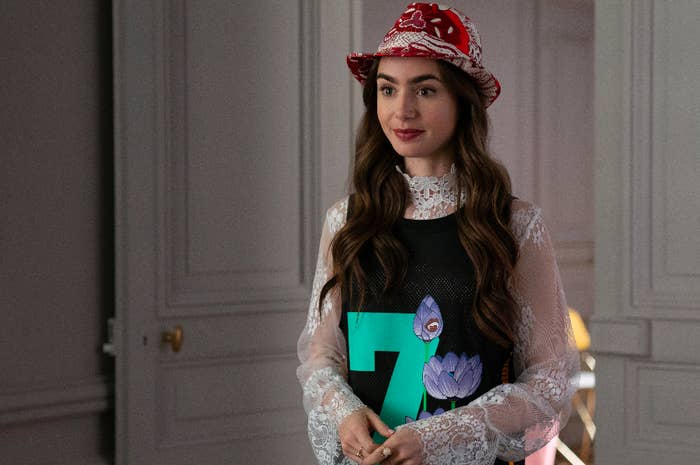 Quelle surprise!
Emily in Paris, Netflix's love-it-or-hate-it rom-com series that emerged as a breakout hit during the lockdown, has officially been renewed for a second season.
The first season, which (somehow???) dropped in October, introduced us to Emily (Lily Collins), an American who moves to Paris to work at a marketing firm and also becomes an Instagram influencer in the process. Naturally, culture shock, a love triangle, and a whole bunch of berets ensue.
Emily in Paris received some absolutely brutal reviews — and backlash from French people who did not take so kindly to the stereotypes — but it was also an instant escapist hit.
The series' return was announced in the form of a letter, written from Emily's French boss, Sylvie (Philippine Leroy-Beaulieu), to her boss in Chicago, saying Emily "will need to remain in Paris for an extended period of time."
"Despite her overconfident manner and lack of prior experience in luxury goods marketing, she has nonetheless managed to charm some of our hard-to-impress clients during her short time at Savoir," the letter states. "Call it bonne chance, or American ingenuity — I'm leaning towards the former — her results are impressive."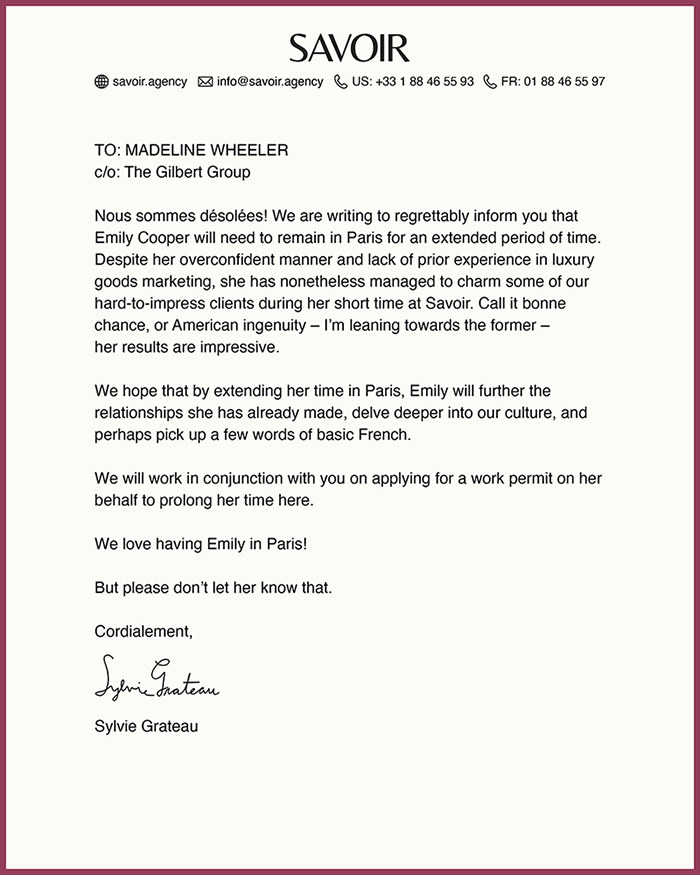 Naturally, the news was met with fans rejoicing.
And...the opposite of rejoicing from its haters!

And some people who called BS on the haters who definitely secretly loved it.
Who knows what Season 2 could bring?! Maybe she'll even learn some French this time.