In case you missed it, Banks said on her Instagram stories that she flew to LA to work on music with Grimes but wound up alone and waiting in Musk's house.
"Literally been sitting at Elon Musks house alone for days waiting for @grimes to show up and start these sessions," Banks wrote.
Banks wrote she had "no idea when [Grimes] is coming back" but that she would "wait one more day then I'm going home."
Staying at Musk's house "has been like real life episode of Get Out," she wrote.
Naturally, people memed. What else are you supposed to do with this kind of story?
Banks told Business Insider on Monday that she got to Musk's house Friday and left Sunday.
"I saw him in the kitchen tucking his tail in between his legs scrounging for investors to cover his ass after that tweet," she said.
A spokesperson for Musk told Business Insider that "Elon has never even met Ms. Banks or communicated with her in any way," but didn't deny she'd been at his house.
Still, the drama continues. Now Musk has deleted his Instagram account.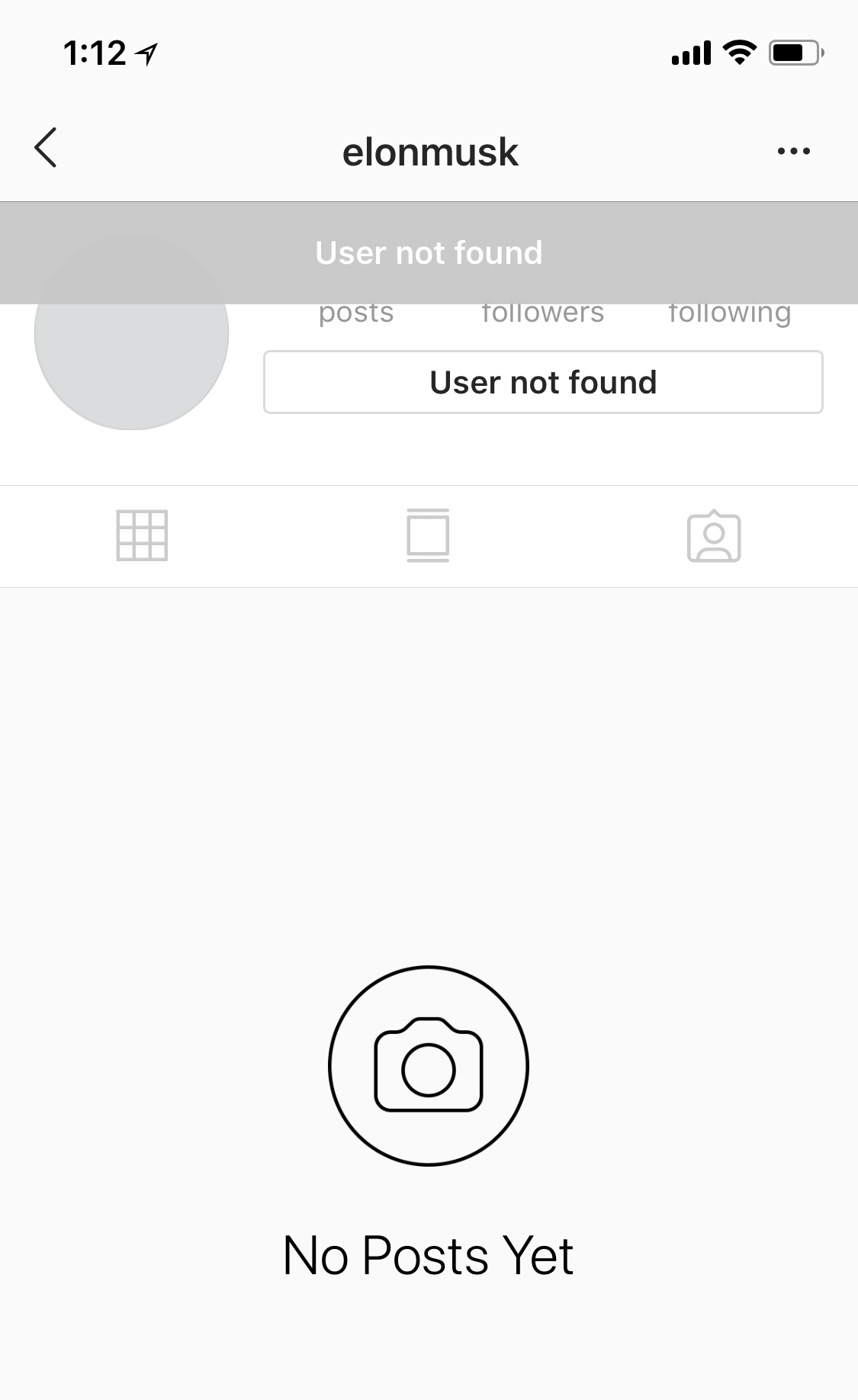 This came after Banks claimed that Musk "has been tapping my phone all week" on her Instagram story. She also posted a bunch of messages purportedly between her and Grimes, talking about everything from Musk's accent to his penis size. 😬
And Musk unfollowed her on Twitter too.
Naturally, this has sparked rumors that the couple had split, though neither's spokesperson has commented.
The rumors were fueled further when Musk — an avid tweeter — took a few days' break from the website. He returned Tuesday with a screenshot of T.S. Eliot's poem The Waste Land, as one does.
Meanwhile, Banks is still posting things like this on Instagram: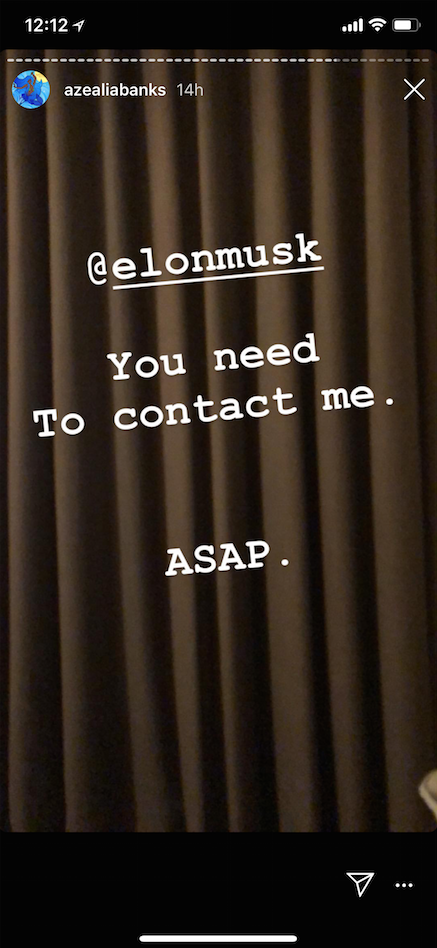 Spokespeople for Musk, Grimes, and Banks did not immediately respond to requests from BuzzFeed News for an explanation as to what the hell is going on.