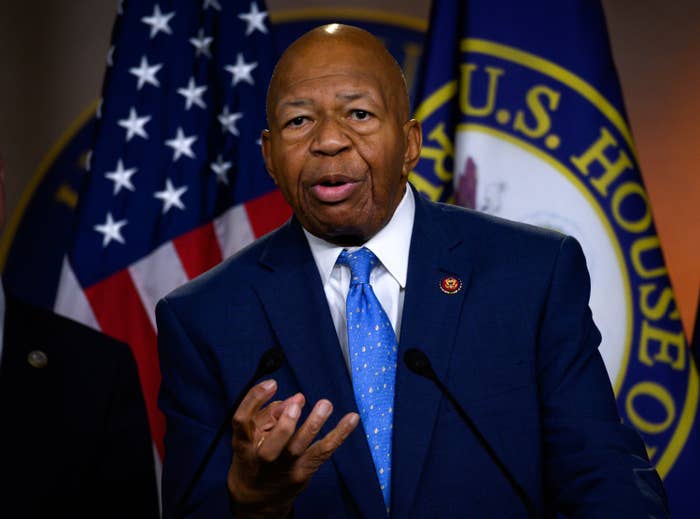 Rep. Elijah Cummings, the powerful Democrat from Baltimore who played a key role in the impeachment investigation of President Donald Trump, died early Thursday. He was 68.
Lawmakers are mourning the late politician, the son of sharecroppers who was in his 13th term in Congress and chaired the House Committee on Oversight and Reform.
Many, including Rep. Alexandria Ocasio-Cortez, lauded Cummings as a true leader whose work made a powerful impact on Congress.
Rep. Adam Schiff, who worked on the impeachment investigation with Cummings, called him their "moral and ethical North Star."
Many presidential candidates remembered Cummings for his commitment to fighting for justice.
Trump — who frequently attacked Cummings, sometimes with racist comments — tweeted his "warmest condolences" on the death of "this highly respected political leader."
Hillary Clinton called Cummings "a man of principle who championed truth, justice, and kindness" who "fiercely loved his country and the people he served."
Cummings' fellow members of Congress remembered their colleague, many saying they were heartbroken by the loss.
"Rest in power wise warrior and seeker of peace," said Rep. Al Green, who served on the Congressional Black Caucus with Cummings. "Dear brother, you made the world a better place."