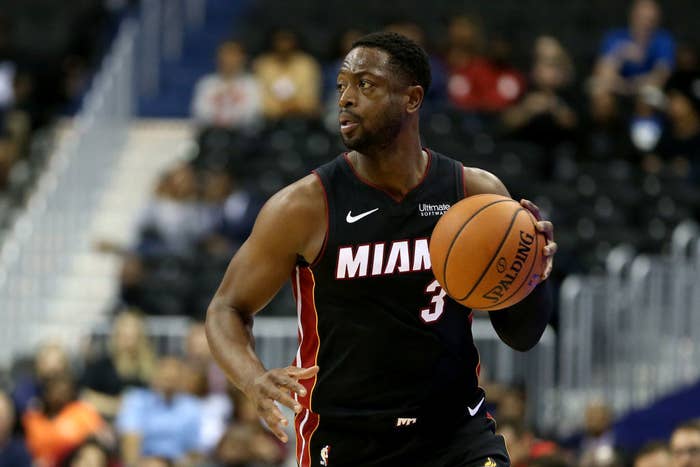 In honor of Dwyane Wade's final season playing for the Miami Heat, Budweiser just released a powerful ad showing how the basketball star has helped so many people.
The ad features five people whose lives Wade touched with his generosity: a woman whose brother died in the Parkland shooting, a woman who went to college because Wade paid her tuition, a man from a poor neighborhood near Miami who was inspired by him, and a woman he took shopping after she lost everything in a house fire.
Wade's mother, Jolinda, appears in the video too, speaking about the time she spent in prison and how her son stood by her — and even bought her a church after she got sober.
"I am more proud of the man you have become than the basketball player," Wade's mom says. "You are bigger than basketball."
People are deeply touched by the tribute to Wade.
And stunned by how powerful the ad is.
Many said it brought them to tears.
Gabrielle Union, Wade's wife, said the video "captures so much of what [Wade] means to people."
"Bigger Than Basketball," she said in a tweet. "So much bigger than basketball."
CORRECTION
Dwyane Wade's name was misspelled in an earlier version of this post.