Dunkin' Donuts Is Under Fire For A Sign That People Are Calling Racist
The sign offered customers coupons for free coffee and a pastry if they reported workers who were not speaking English.
Dunkin' Donuts is facing backlash after a sign in one of its stores offered customers coupons if they reported employees who were not speaking English.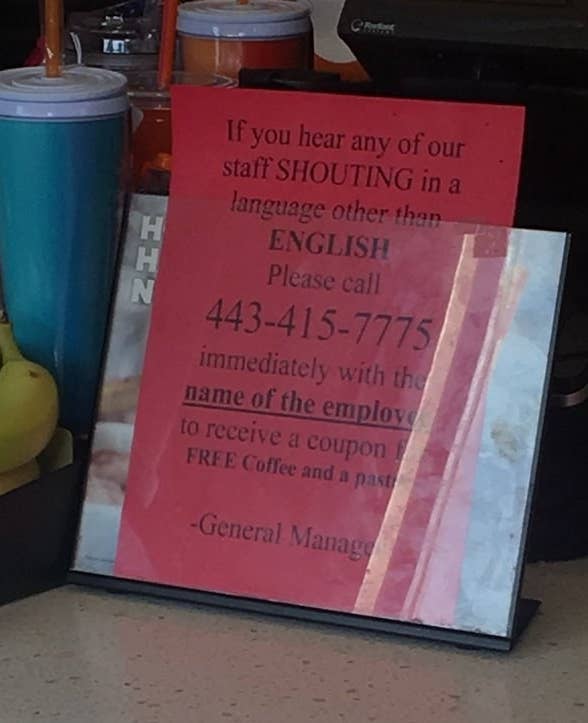 The sign, which appeared in a Baltimore location, promised free coffee and a pastry as a reward, local NBC affiliate WBAL-TV first reported.
"If you hear any of our staff SHOUTING in a language other than ENGLISH Please call 443-415-7775 immediately with the name of the employee to receive a coupon for FREE Coffee and a pastry," read a sign from the general manager.
The sign was met with widespread outrage, with some people saying they would boycott Dunkin' Donuts.
An employee at the Dunkin' Donuts location told BuzzFeed News the manager who posted the sign is "no longer working there" as of Monday.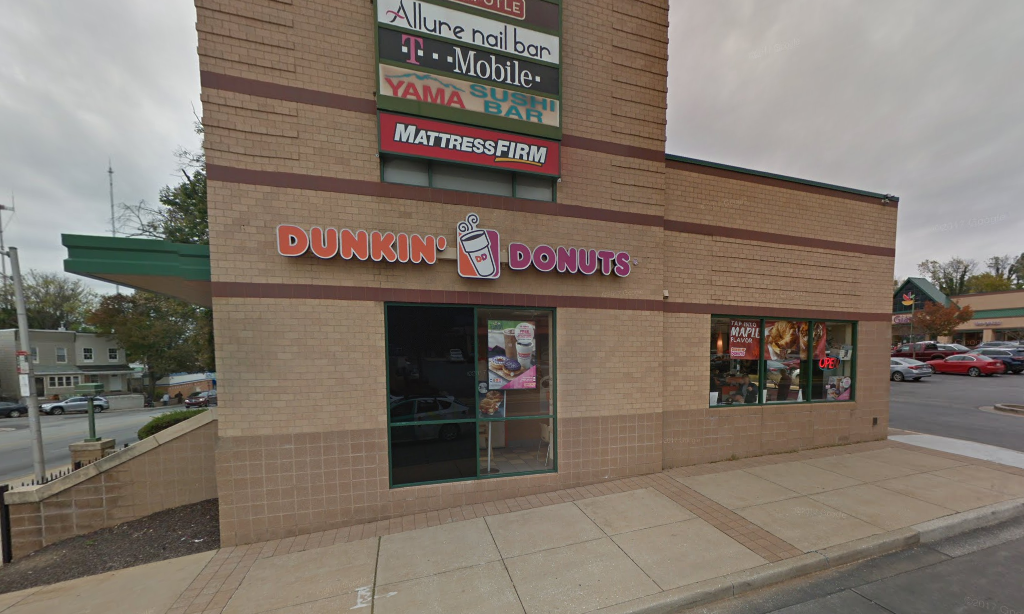 The employee would not confirm whether or not the manager had been fired.
The sign is no longer being displayed, the employee said.
Dunkin' Donuts spokesperson Brynn Sandy told BuzzFeed News that franchise owners "share the goal of creating a welcoming and hospitable environment for all guests."
In this case, she said the manager posted the sign "based on her own personal judgment to ensure those standards are being met."
"While her intent was to address a customer service and satisfaction issue, the franchisee determined [the manager's] approach was inappropriate and confirmed the sign has been removed," Sandy said.
Sandy would not confirm the manager's removal, calling it "a private matter between the franchisee and his general manager."