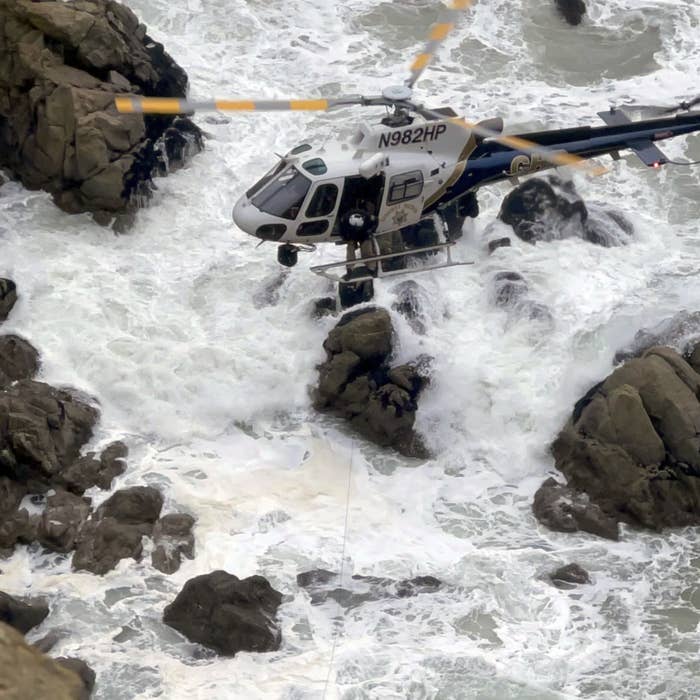 A car with a family of four inside toppled 250 feet off a Northern California cliff Monday, launching a large-scale, multi-agency rescue mission — and in what officials deemed a miracle, all four passengers survived.
But the incident is no longer thought to be a tragic accident — investigators now believe it was an intentional act, a spokesperson for the California Highway Patrol told BuzzFeed News.
The man who was behind the Tesla's wheel, Dharmesh A. Patel, has been arrested on suspicion of attempted murder and child abuse. Patel, who is from Pasadena, California, is still hospitalized for his injuries but will be booked into jail upon release.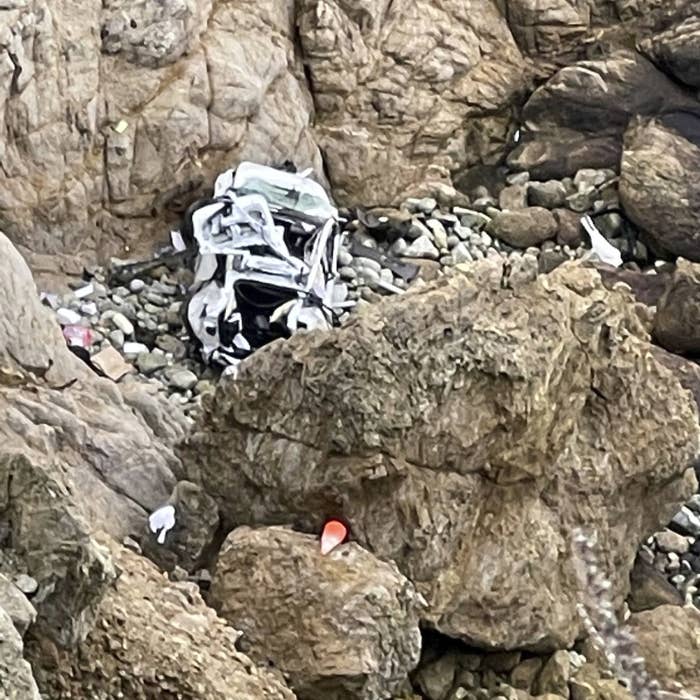 The other passengers in the car — a 41-year-old woman, a 7-year-old girl, and a 4-year-old boy — also sustained serious injuries and were taken to the hospital.
The car plunged from a part of the road that is notoriously treacherous to drive on, known as the Devil's Slide — a steep, rocky stretch along the Pacific Coast Highway.
"We come out here, unfortunately, all too often for things like this. And this was nothing short of a miracle today that they survived," Coastside Fire Protection battalion chief Brian Pottenger told CBS.
After the car plummeted off the cliff, mangling the vehicle and trapping the passengers inside, dozens of emergency responders — from several fire departments, emergency medical teams, law enforcement agencies, and even the US Coast Guard — showed up to the scene.
The occupants were initially assumed to be dead until firefighters spotted someone moving inside the smashed Tesla, according to ABC7. "Every one of us was shocked when we saw movement out of the front windshield," Pottenger said.
Unable to open the crushed doors, firefighters cut the family out of the car with Jaws of Life rescue tools, and the children were pulled out from the car's back window. The adults, whose injuries were more severe than the children's, were hoisted away by helicopters and transported to the hospital.
"[The children] were more scared than they were hurt," Pottenger said.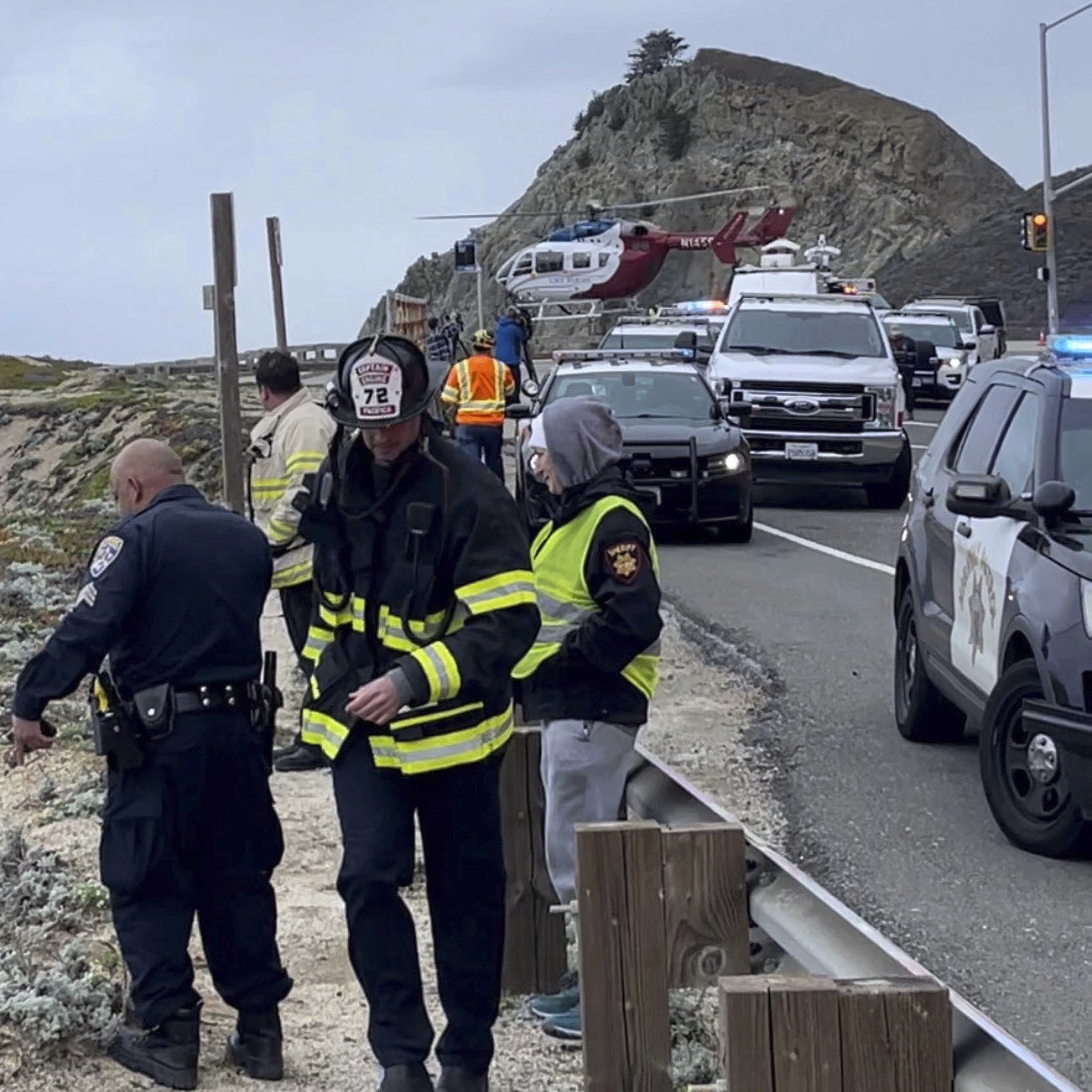 Patel is a doctor specializing in radiology and works at Providence Holy Cross Medical Center in Los Angeles. Though police did not confirm Patel's relationship to the other three passengers, a hospital spokesperson said they were his family members.
"Providence Holy Cross Medical Center is deeply saddened to learn of a traffic incident involving one of our physicians and his family," the spokesperson said in a statement to BuzzFeed News. "We are extremely grateful there were no severe injuries. We will not respond further, as this incident is under investigation."
Despite initial speculation that the fall might have been due to the Tesla being in self-driving mode — a feature that has long raised safety concerns — the California Highway Patrol said that was no longer believed to be the cause.
"There has been no determination as to what driving mode the Tesla was in; however, that does not appear to be a contributing factor in this incident," the spokesperson said.