This is DiAnna Smarsh, a mom from St. Louis, and her 7-month-old daughter, Zelda.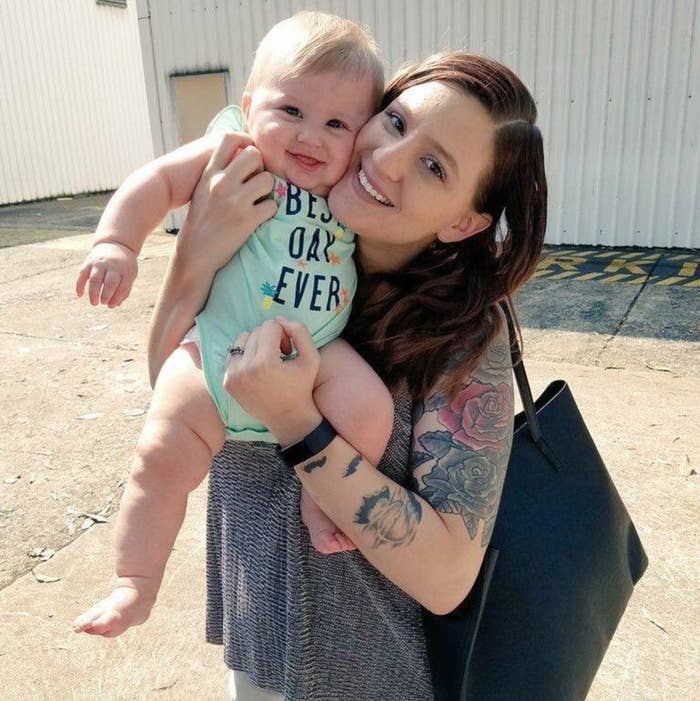 As soon as her brother handed her the lightsaber, Zelda "was in awe," Smarsh said.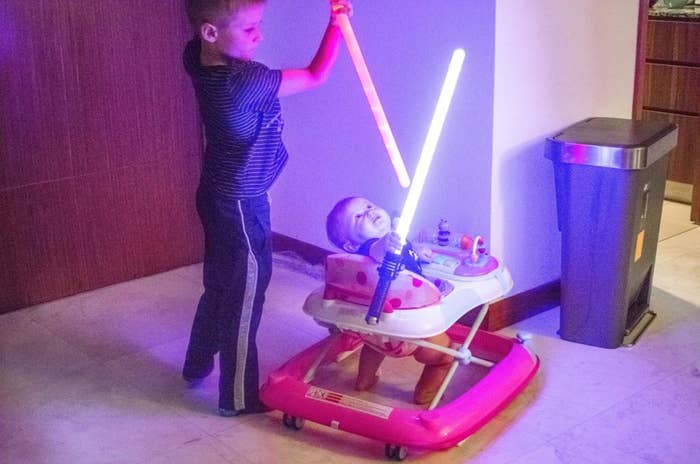 Zelda got pretty into it.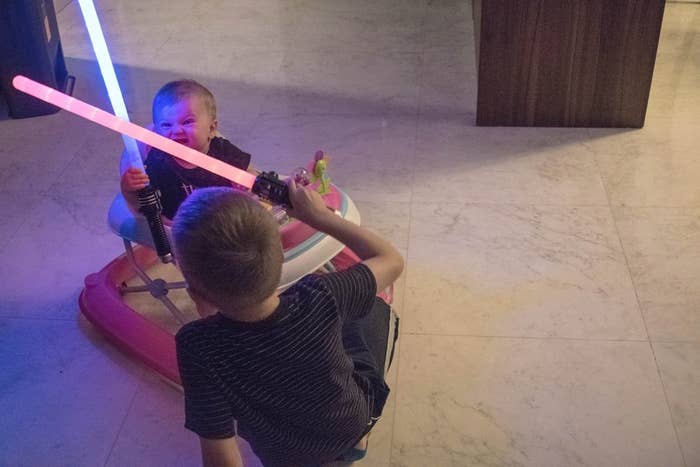 LIKE REALLY...
...REALLY INTO IT.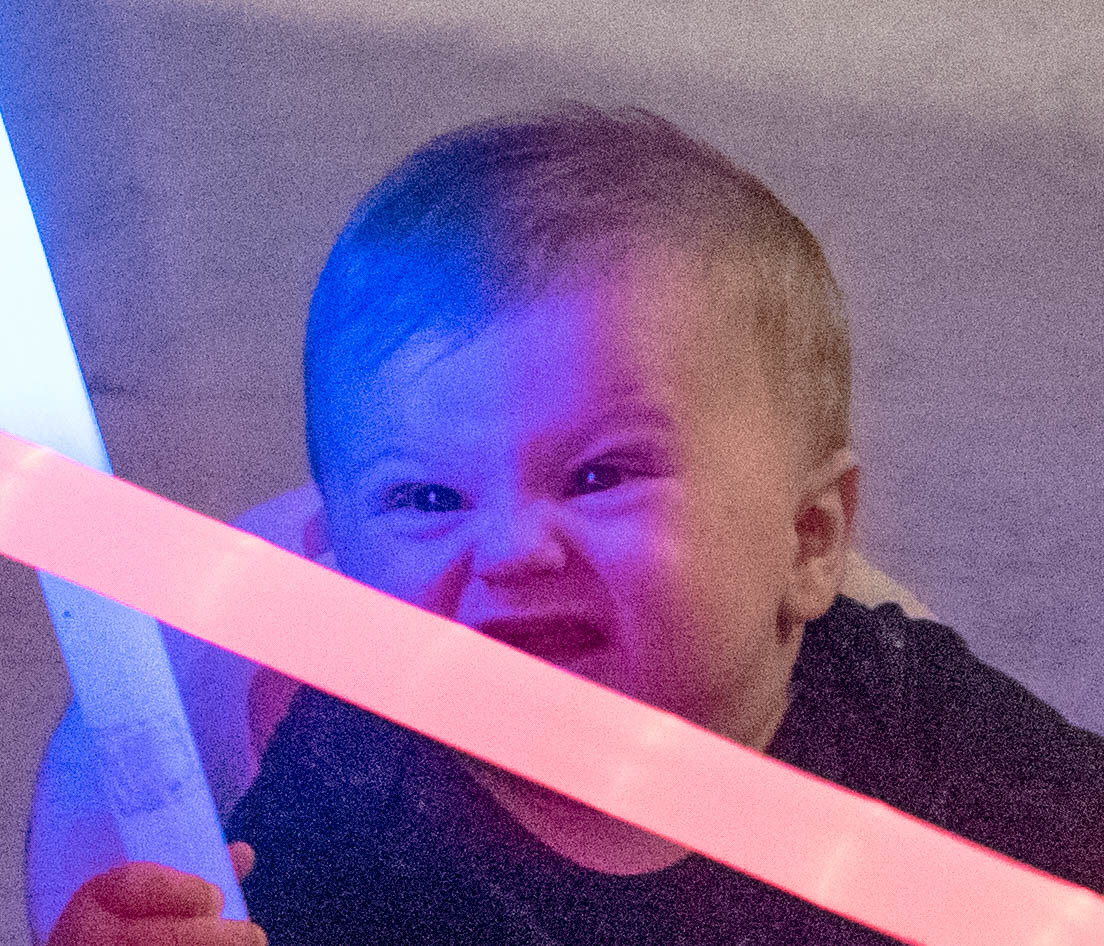 Smarsh posted it on Twitter and people could not stop laughing.
Pretty much everyone agrees: the Force is strong with this one.
And we're all pretty sure Zelda's destined for the dark side.
May the force be with you, Zelda.