This Marine's Response To His Daughter Asking For A Pride Flag Is So Touching
"When I hang the flags up, I would be proud to hang yours up."
This is Dakotah Whitcomb, a 20-year-old college student from Cuyahoga Falls, Ohio (and her trusty service pup, Maisy).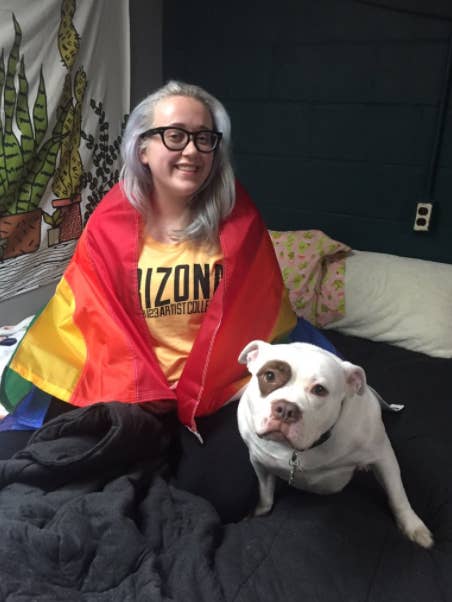 Whitcomb said she'd been "kind of afraid to come out to him, just because I'm Daddy's little girl," but that he accepted her fully and immediately.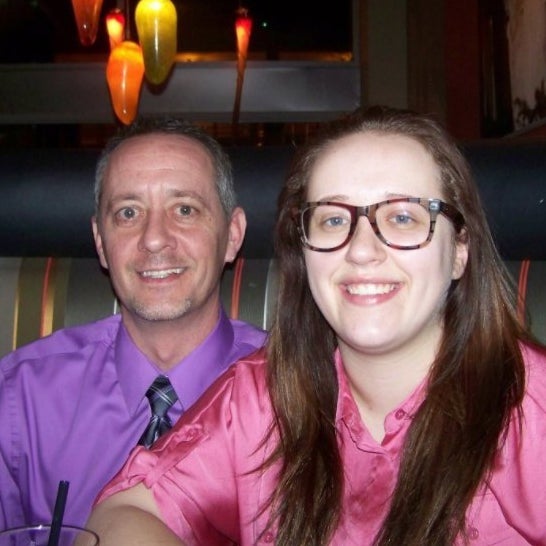 This wasn't a huge surprise, she said.
"We were raised with the concept that being gay is okay," she said. "We have a lot of LGBT family members and friends."
For Christmas this year, Whitcomb asked for a pride flag to hang in her room.
"I just assumed I probably wasn't going to get one because it was so last-minute," she said.
But her dad had quite the surprise waiting on Christmas morning.
"It was the last present I opened," Whitcomb said. "I said, 'Is this a flag?' and then my dad said, 'There's a note, too.'"
Nearly everyone in Whitcomb's family has served in the military.
Her dad was a Marine for 20 years, her mother was in the Navy for eight years, and her grandfather for 29, and her brother is currently going on his fourth year in the National Guard.
"Military has always been part of my family, and I can't join because of medical issues," Whitcomb said. "So the fact that my dad would fly my pride flag next to everyone's military flag just made me feel even more loved and included!"
Here's what the letter said: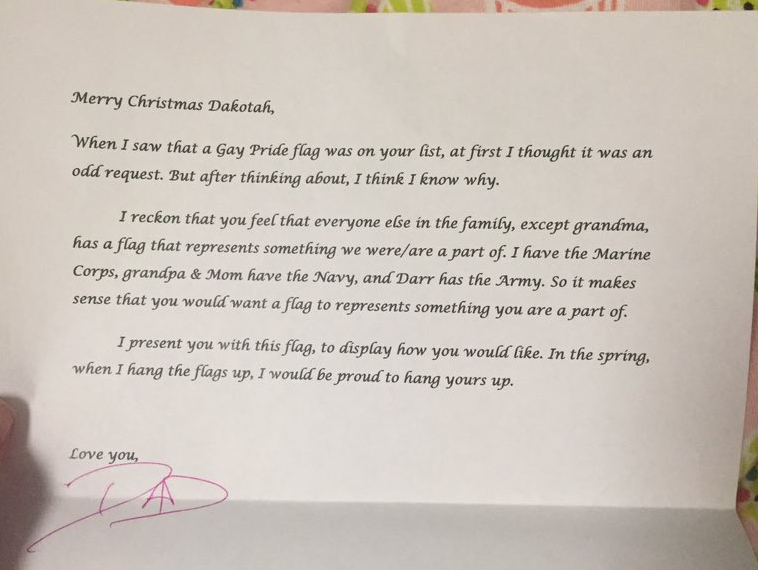 Merry Christmas Dakotah,

When I saw that a Gay Pride flag was on your list, at first I thought it was an odd request. But after thinking about it, I think I know why.

I reckon that you feel that everyone else in the family, except grandma, has a flag that represents something we were/are a part of. I have the Marine Corps, Grandpa and Mom have the Navy, and Darr has the Army. So it makes sense that you would want a flag to represent something you are a part of.

I present you with this flag, to display how you would like. In the spring, when I hang the flags up, I would be proud to hang yours up.

Love you,
Dad
People on Twitter positively melted over the touching gift and letter.
"Parenting: How It's Done," one person said.
Whitcomb said she cried and hugged her dad, and then "paraded around the house with [the flag] tied around my shoulders."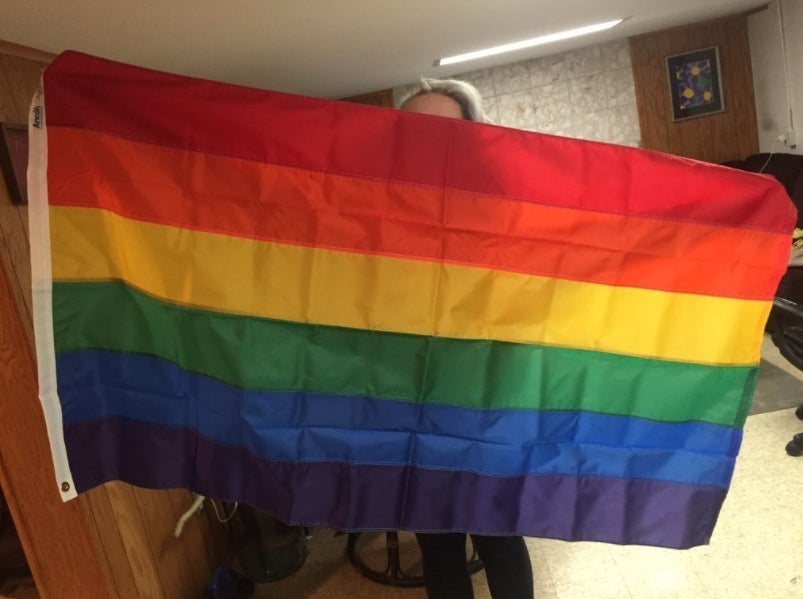 "It was a really overwhelming moment," she said.
"I knew I was accepted by everyone in my family," Whitcom said. "But this just drove it home."