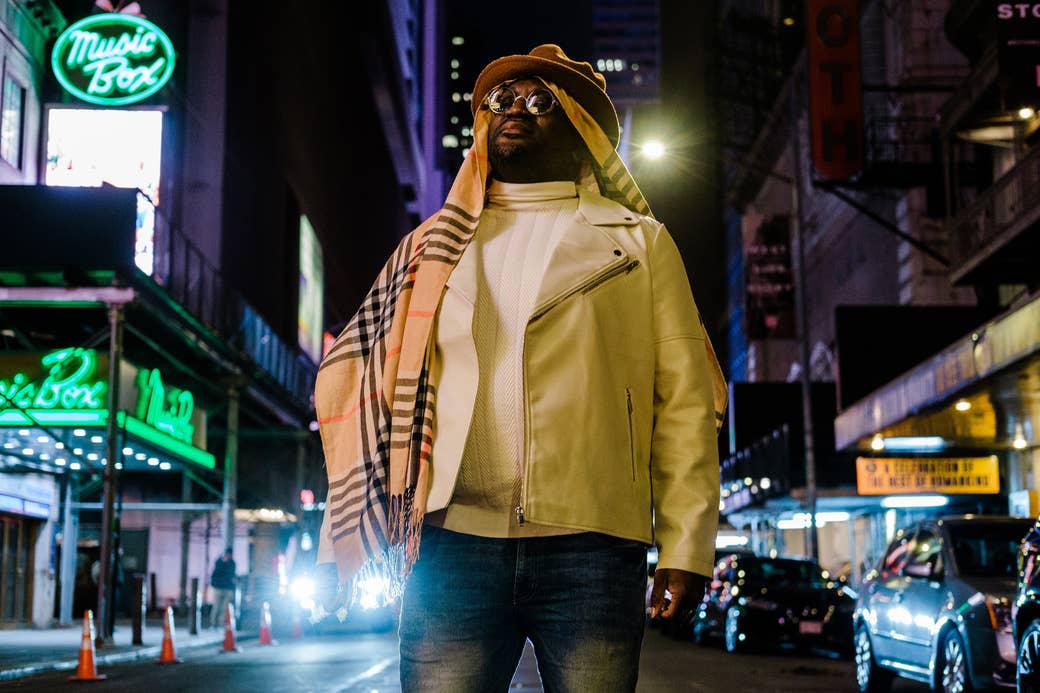 On March 11, 2020, the lights of Broadway in New York City were still shining bright. But as curtains rose in theaters around Times Square, one member of the Broadway community, an usher and aspiring actor named Peter McIntosh, was lying in a hospital bed, just hours after arriving with a positive diagnosis he'd received that day for COVID-19.

"I walked in like a zombie. I was sweating. I had a fever," he recalled. "And I said, 'Sir, I've been diagnosed with coronavirus. I can barely move and I can barely speak, and I came here for you to admit me because I don't feel good and I'm not going to make it.'"
You might not know his name, but you are probably familiar with what happened next. After McIntosh, 36, became the first confirmed case of COVID-19 on Broadway (a diagnosis that made national news), Gov. Andrew Cuomo shut down all theaters. McIntosh would spend the next six days in the hospital and the next three months struggling to breathe.
One year on from the unprecedented shutdown of Broadway due to the coronavirus, thousands of people — from actors to musicians to production staff to ushers — are still not back working in theaters. As the arts industry marks the first anniversary of the pandemic that has devastated it, McIntosh has chosen to come forward and speak to the media for the very first time about the dubious distinction he never asked for.
"Essentially," he told BuzzFeed News, "I was the one who broke Broadway."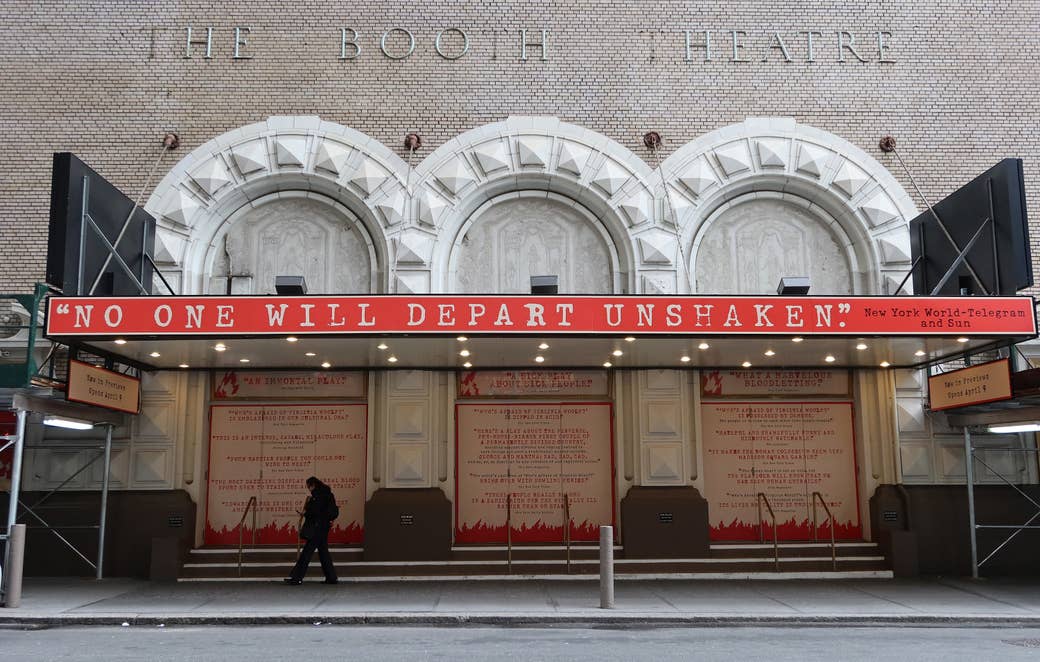 Of course, McIntosh was not the first person on Broadway to catch the virus — he was just the first to test positive. In reality, many in New York City had already caught it or soon would. The morning of March 12, just hours before the shutdown was announced, Moulin Rouge! canceled its matinee because two cast members had symptoms.

"When I heard about the usher, it became very real," said Moulin Rouge! star Aaron Tveit. "But unbeknownst to me, I had already begun to feel the symptoms the Sunday before. I just thought I had a cold, but it turns out it was COVID."
In the weeks that followed, at least 25 members of the Moulin Rouge! team learned they had been infected. One of those was Max Clayton, a member of the ensemble, who had been sick on Valentine's Day weekend and tested negative for the flu but had no sense of taste or smell. He recalled that several in the cast had also been out sick in the weeks leading up to the shutdown. "When I heard the usher news, I realized that I had probably had it," Clayton told BuzzFeed News. "None of us had access to tests, but once I heard the virus had been in the building not too far away, it sunk in that I'd probably had it."
McIntosh had first started feeling under the weather in the last few days of February. But between his day job as a health teacher and his nights working as an usher, he tried to push through, thinking it wasn't anything serious. Even as his condition worsened, he never considered it might be COVID-19, which had only been diagnosed 21 times in New York City by March 9.
"I'd heard about coronavirus, but I didn't really know about it," McIntosh said. "Being an African American male in the United States, my mind was on paying my bills and surviving. I didn't have time to think about coronavirus; you don't have time to get sick."
As the days went on, he started feeling much worse. He was scheduled to usher for Who's Afraid of Virginia Woolf? on Friday, March 6, and was doing his best to stick it out till then. But by Friday, he could barely walk. He got to the theater for the show but found he'd grown so weak he had to lie down on the ground before his shift. His manager took one look at him and sent him home. "Then I showed up at the urgent care on Saturday," he said. "And all hell broke loose."
The doctor at the urgent care thought he likely had pneumonia but, following new coronavirus protocols, sent him to the hospital as a precaution. Even though the hospital was just around the corner, McIntosh didn't have the strength to walk there. He wound up hailing a cab for $6.
At Mount Sinai West hospital, McIntosh had his chest X-rayed and was told to wait in a hospital room. Then, the door opened. "You know that cup that you pee in?" McIntosh recalled. "[A nurse] threw the cup in the room and slammed the door, and didn't even give an explanation."
It was then, he said, that mayhem ensued. Hospitals were only just beginning to see COVID-19 patients, and protocols were still in flux. On the other side of the door, McIntosh said, he could hear staff scrambling. "I was like, Why are people screaming and running? Should I scream and run? But they'd closed me in the room."
Alone, scared, and still completely unaware of what was happening, McIntosh said he waited about 45 minutes for that door to open again. When they returned, nurses who had been wearing normal scrubs were suddenly in hazmat suits. Doctors called him on a landline phone in his room and told him they suspected he had COVID-19 and he would need to be tested and isolated. When he finally saw the ER again, it had been cleared of people. "It was literally like that Twilight Zone where the lady had the surgery and she was the only human left on the planet," he said. "Everything in the emergency room was covered in plastic now. It was like I was in a haunted house."
He was released early the next morning, forced to quarantine in his room at home per doctors' orders — a nearly impossible task when you share a bathroom — and took the pain reliever they sent him off with. His two roommates, who are 67 and 77 and have health issues, were terrified of catching the virus, but McIntosh had nowhere else he could go.
When doctors called on March 11 to say the test had come back positive, McIntosh let his manager and other close contacts know. An ushers union rep got in touch and told him the theater owners wanted to release a statement. He agreed. But within hours, he went from feeling relatively well to wondering whether he was going to die.
Soon after he was admitted to the hospital again, McIntosh got a shocking text from a friend, wondering whether he'd read the news. "I said, 'No, why would I need to see the paper?'" McIntosh recalled. "'I don't wanna hear about Ariana Grande or whoever...I don't wanna hear what Trump did, I'm in the hospital, Frank!' And he goes, 'But Peter, you're in the paper. You're in the New York Times.'"
On the afternoon of March 11, the New York Times had published a story that did not name McIntosh but broke the news of the first confirmed case of COVID-19 on Broadway. Other outlets soon picked up the news, speculating how many thousands of people the unidentified usher might have come into contact with.
"I broke down and cried. I just did," McIntosh said. "But my spirit made me laugh, my spirit said, 'When you were a child you always wanted to make it in the paper. You were going to be this big superstar, right? Well, you got what you wanted.'"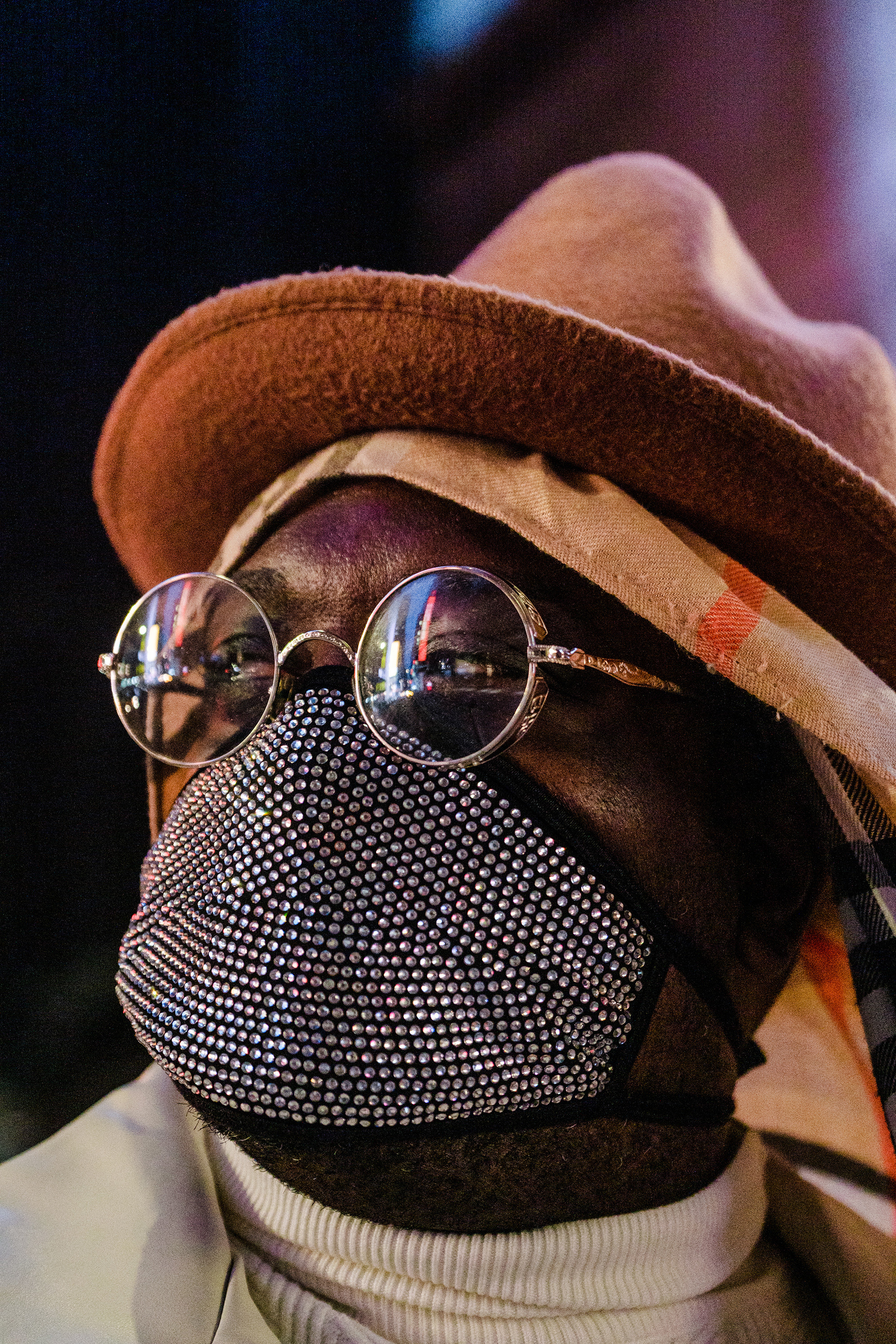 News of the diagnosis made its way through the Broadway community almost immediately. The musical Six — which McIntosh had worked about a week and a half prior while it was still in previews — was supposed to open the next night. But the show's co-creators, Lucy Moss and Toby Marlow, told BuzzFeed News that hearing the news halted them in their tracks.
"That's when it was like, This is a thing that is directly going to affect us in the immediate future and might already be affecting/infecting us," Marlow said.
"Seeing that article, I sort of felt like it was game over," said Moss. "Like, Oh, it has caught up with us."
The following afternoon, March 12, Broadway shut down all shows. Six never officially opened. Moss and Marlow still don't know when it will.
Broadway's year-plus shutdown is, for lack of a less clichéd word, unprecedented.

"In the 1918 pandemic, Broadway never shut down," said Jennifer Tepper, a theater historian and producer of Be More Chill. "We've never in modern times had a public health crisis that's necessitated a shutdown, and Broadway has never shut down for anything close to a year."
Without live theater, Broadway actors, like many across the country, have spent a year in limbo. Some, like Moulin Rouge! star Tveit, have found work acting in TV and movies. Kathryn Gallagher, of Jagged Little Pill, wrote and recorded her own music. Moss, the Six director, directed the much-acclaimed Ratatouille: The TikTok Musical. But many members of the Broadway community are unemployed or have had to find entirely new jobs; Clayton, of the Moulin Rouge! ensemble, now works in real estate, which he hopes to continue alongside acting when theaters reopen.
"We were on the eve of something," said Gallagher of March 11, 2020. "I don't think anyone in their wildest dreams imagined it'd be a year-plus shutdown."
"I thought at the most we'd shut down for two weeks or a month," said Tveit. "I would've been utterly devastated in that moment if I'd known; here we are, a year later, and we still don't know when we can go back."
McIntosh spent much of the pandemic recuperating at his mother's house in Georgia. He's now back in New York working his job as a teacher. Like everyone else, he does not know when he might ever usher a Broadway show again.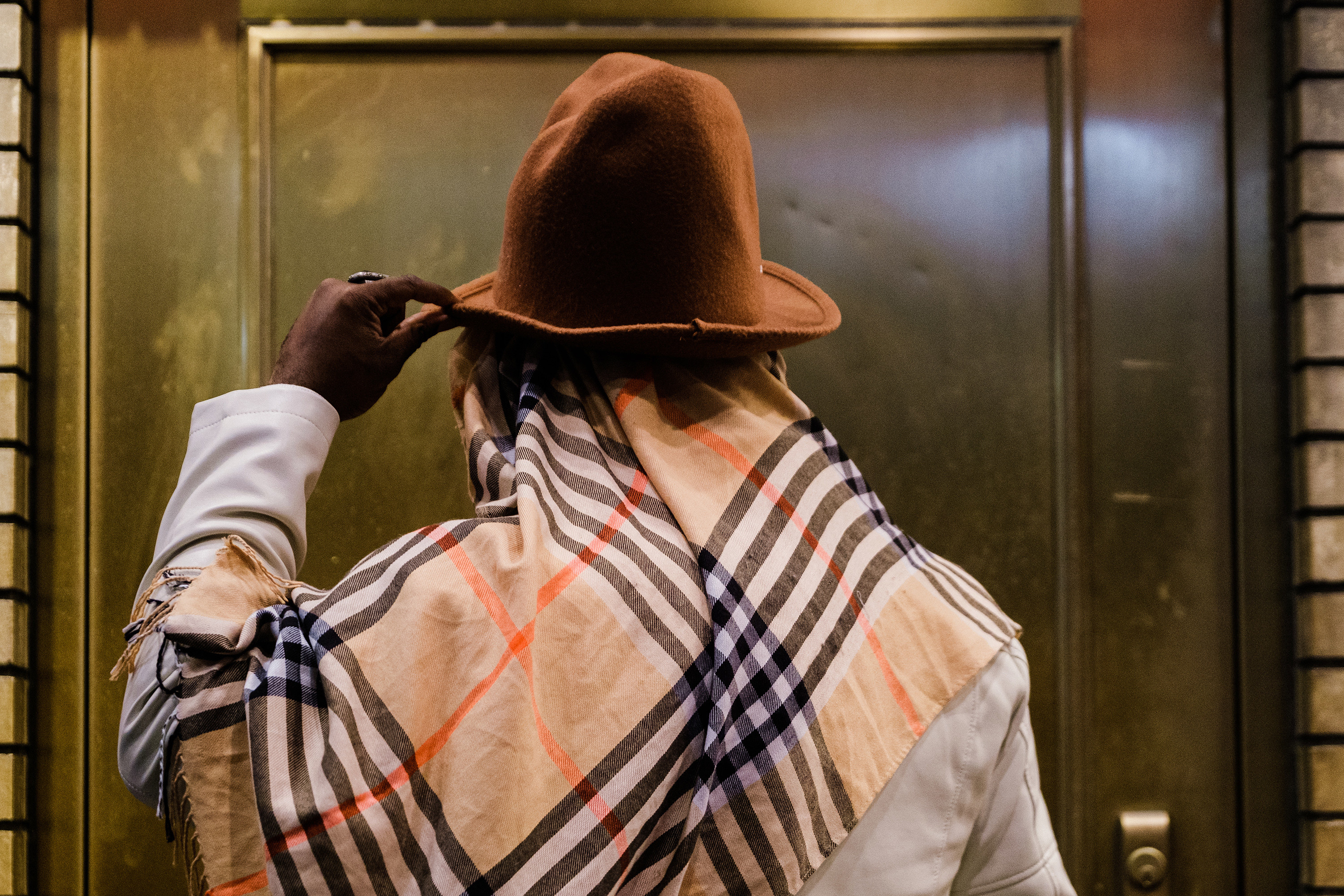 The anniversary of his illness has also resurfaced all his painful, traumatic memories. He recalls how frightening it was having to advocate for himself, knowing medical racism still runs rampant, and he remains deeply grateful to the Black healthcare workers he feels listened to him and treated him with empathy.
But with a year of hindsight, he also sees the silver linings: If he hadn't gotten diagnosed, and those articles hadn't come out, how much longer might Broadway have remained open? Knowing now that many on Broadway were already sick by the time theaters shut down, how much worse could it have been?
Still, the nightmarish trauma of his historic diagnosis has been one symptom that will never leave him.
"Now, for the rest of my life, I am Broadway's patient zero. It's something that will never go away," he said. "I was grateful to be alive, but it was so embarrassing. It was so much shame. It was almost like standing in front of people naked."●