In a particularly bizarre anecdote, the Wall Street Journal reported Friday that outgoing White House press secretary Sean Spicer once stole a mini-fridge from his junior staffers.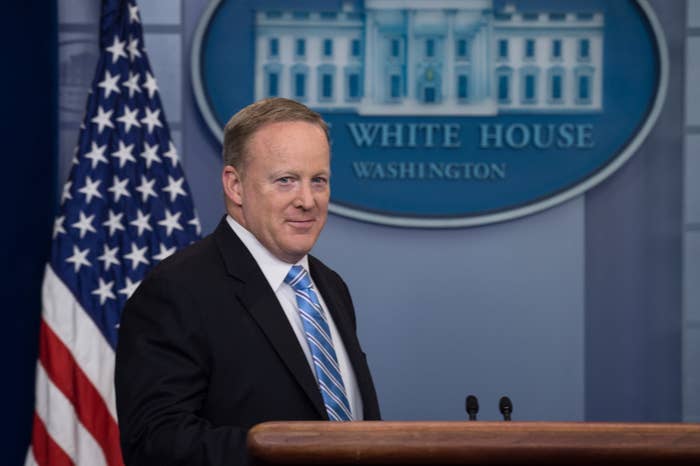 Less than a month after he began his White House job, Spicer apparently decided he'd like a fridge.
So, he reportedly sent one of his top aides to an office full of junior staffers to demand they give him their mini-fridge. They refused.
But Spicer was not so easily thwarted. Under the cloak of night, he returned.
After 8 p.m., when the staffers had gone home for the evening, a White House official reportedly saw Spicer carrying the fridge down the White House driveway.
The White House did not immediately respond to request for comment.
The absurd story feels like a fitting goodbye to the former press secretary, who became widely known for his blatant lies and ~spicy~ moments.
People really love how the staffers basically may have "told him to fuck right off."
Many are calling for one last SNL skit of Melissa McCarthy as Spicer with the mini-fridge.
While others are treasuring what may be the last vestiges of Spicer memes.
Best of luck on your future endeavors, Spicey. (And if you still need a mini-fridge, I'd try Amazon.)