By now, you're probably familiar with 17-year-old Chloe Kim, Olympic gold medalist, snowboarding extraordinaire, and world-renowned hangry person.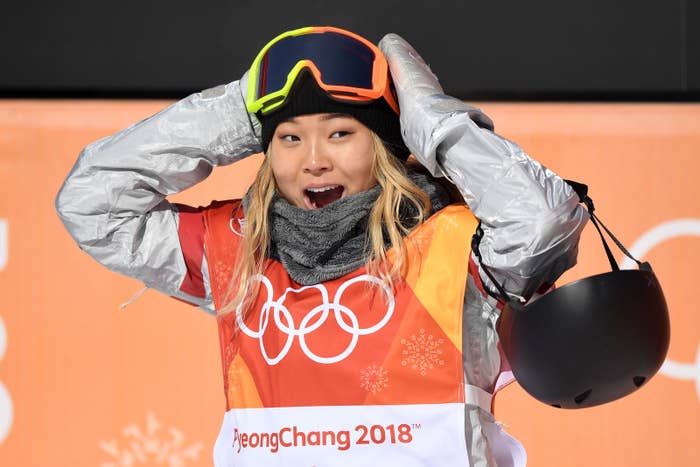 But did you know about Reese, Kim's truly excellent dog?
Because you really, really should.
Well, this week, both Kim and Reese are gracing us with their presence on the cover of Sports Illustrated. Would you look at how cute and great they are???
Anyway, here are a bunch more pics of Reese I'd appreciate if you looked at!
Look at how she smiles in her sleep!
This is her biting one of those rope things!