More Than 100 People Were Arrested After A Chicago Police Shooting Led To A Night Of Looting
Chicago Mayor Lori Lightfoot called the looting "abject criminal behavior" that "had nothing to do with legitimate, protected First Amendment expression."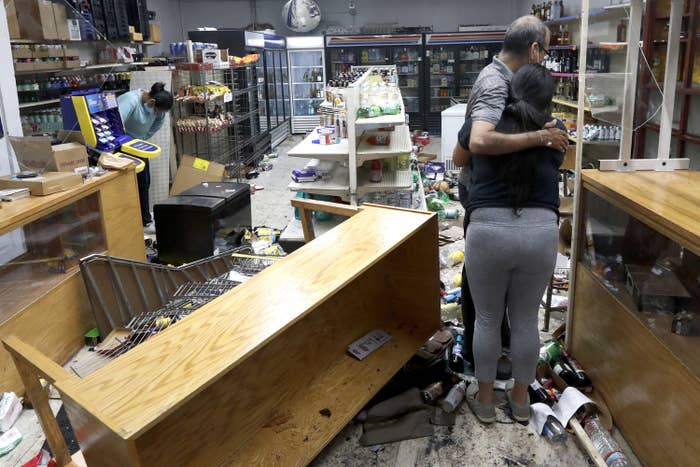 A police shooting in Chicago on Sunday sparked a night of havoc and looting, with more than 100 people arrested and 13 officers injured.
On Sunday, police shot a 20-year-old man while responding to a call about an individual with a gun. The man fled when approached by officers and shot at them, authorities said. Police fired back at the man, striking him. The man was transported to a hospital and is expected to survive, police said.
Tensions flared in the city following the shooting, with people breaking windows, stealing from stores, and facing off with officers in downtown Chicago. Bridges to the area were raised to prevent access.
Police said the unrest was partly fueled by misinformation on social media, which claimed the man shot was a 15-year-old and that he had been killed.
"This was not an organized protest," Chicago Police Department Superintendent David Brown said. "Rather, this was an incident of pure criminality."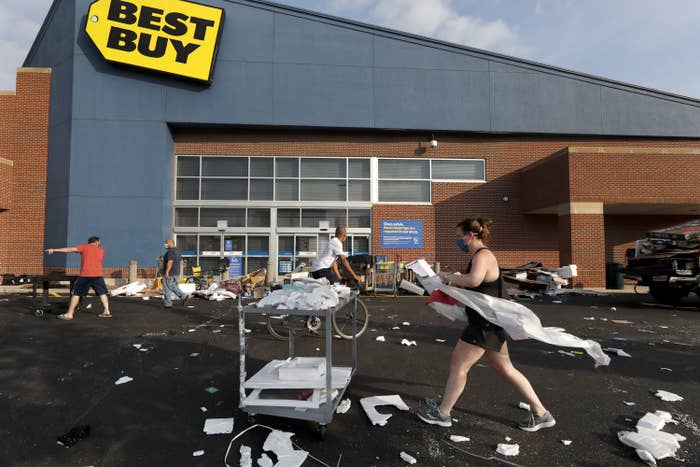 Chicago Mayor Lori Lightfoot echoed the sentiment, calling it an "assault on our city."
"To be clear, this had nothing to do with legitimate, protected First Amendment expression," Lightfoot said at the press conference. "What occurred in our downtown and surrounding communities was abject criminal behavior, pure and simple."

In addition to major chain stores being looted, some smaller businesses that had been rebuilding from being damaged during May protests were also hit, Lightfoot added.
"These were not poor people engaged in petty theft to feed themselves and their families," she said. "This was straight-up felony criminal conduct."