Cardi B appeared in court Friday on charges of assault and reckless endangerment for an alleged incident at a New York City strip club in August.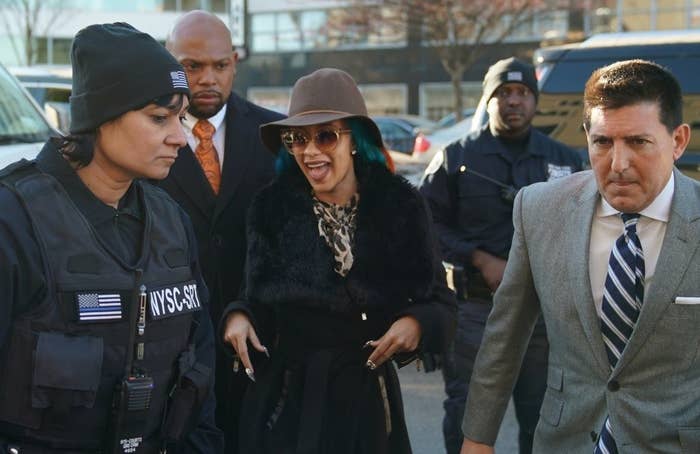 The charges came after siblings Jade and Baddie Gi (legal names Rachel and Sarah Wattley), both employees of Angels strip club in Queens, were allegedly attacked in August by members of Cardi's team with bottles and chairs due to accusations that they'd had sex with Cardi's husband, Offset.
In early October, Cardi, whose legal name is Belcalis Almánzar, turned herself in to the New York Police Department's 109th Precinct in Queens, where she was charged.
She failed to show up for her arraignment Monday, sending her lawyer Jeff Kern in her stead. He told the judge that extenuating circumstances had prevented Cardi from attending.
In response, the judge offered Cardi a "one-time opportunity to show," or a bench warrant would be issued for her arrest.
Cardi showed up to Queens Criminal Court on Friday, where she reportedly joked with a flock of photographers, asking them, "Am I famous?"
Earlier the same day, the musician received five Grammy nominations, including Album and Record of the Year, Best Rap Album, Best Rap Performance, and Best Pop Duo/Group Performance.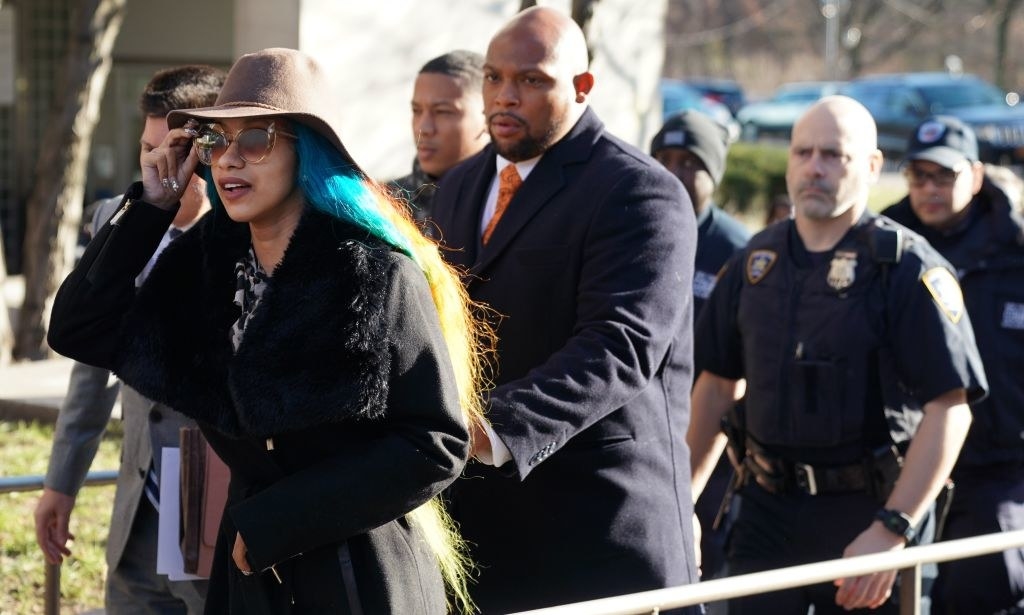 In the criminal complaint, which was obtained by BuzzFeed News, Sarah Wattley said alcoholic drinks, glass bottles, and a "bucket-shaped object" were thrown at her during the alleged incident.
Alcohol "went into her eyes, causing burning, itching, and temporarily blinding her," Sarah Wattley said.
She also said she suffered bruises and lacerations due to the objects hitting her, according to the court documents.
At the arraignment, the judge issued an order of protection for the Wattley sisters and ordered Cardi to have no contact with them and make no threats or comments about them on social media, the Associated Press reported.
A spokesperson for the Queens District Attorney's Office told BuzzFeed News that Cardi was released without bail and is due back in court Jan. 31.