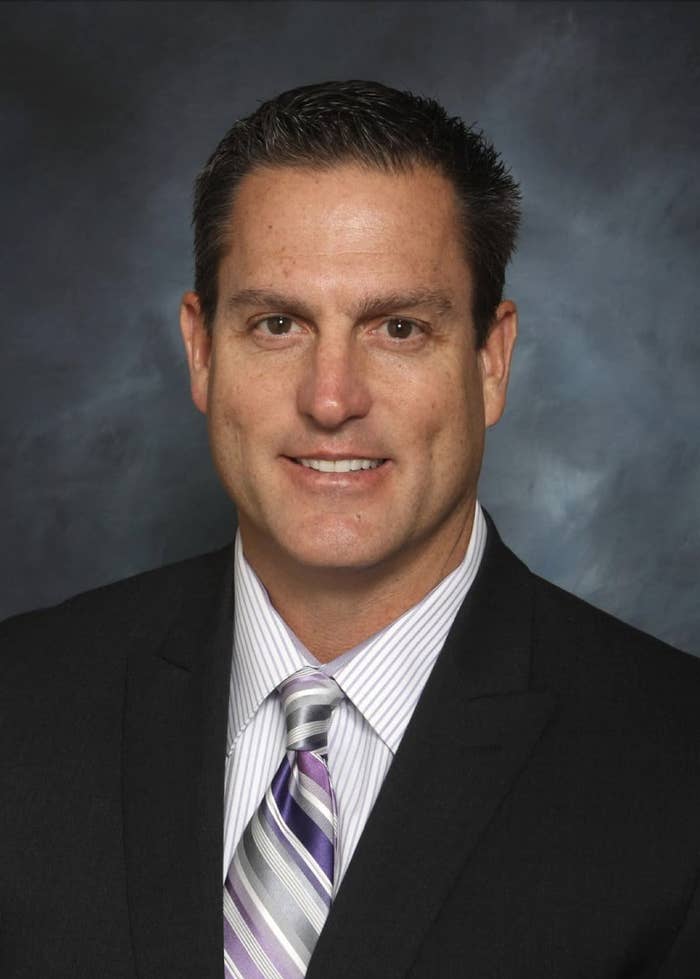 A man who was driving a car hit a cyclist, then got out and stabbed him to death, police said.
The fatal attack occurred Wednesday afternoon in Dana Point, California, on the Pacific Coast Highway.
On Thursday, officials identified the victim as Michael Mammone, 58, and the suspect as Vanroy Evan Smith, 39.
Mammone was an emergency room doctor at Providence Mission Hospital in Laguna Beach. His death was a "stunning tragedy," a hospital spokesperson said in a statement.
"The entire Mission Hospital family is grieving over the loss of an incredible physician and friend," the spokesperson said. "We will honor Dr. Mammone's dedication to our community and passion for medicine by continuing to provide exceptional care."
According to the Orange County Sheriff's Department, Mammone was biking on the highway when "he was struck from behind by the suspect vehicle." Smith then allegedly "exited his vehicle and assaulted Mammone with a knife."
Responding officers found Mammone "lying in the intersection suffering from severe injuries," while bystanders detained Smith until police arrived. Mammone was taken to the hospital, where he was pronounced dead.
Smith was arrested and taken to jail on suspicion of murder. He is expected to appear in court Friday, court records indicate.
A motive for the alleged crime is not yet known, and the two are not believed to have known each other.
"At this time, there is no known connection between the suspect and the victim," the Orange County Sheriff's Department said. "Investigators will work to determine what led to this incident."