Remember Bruno the thicc cat?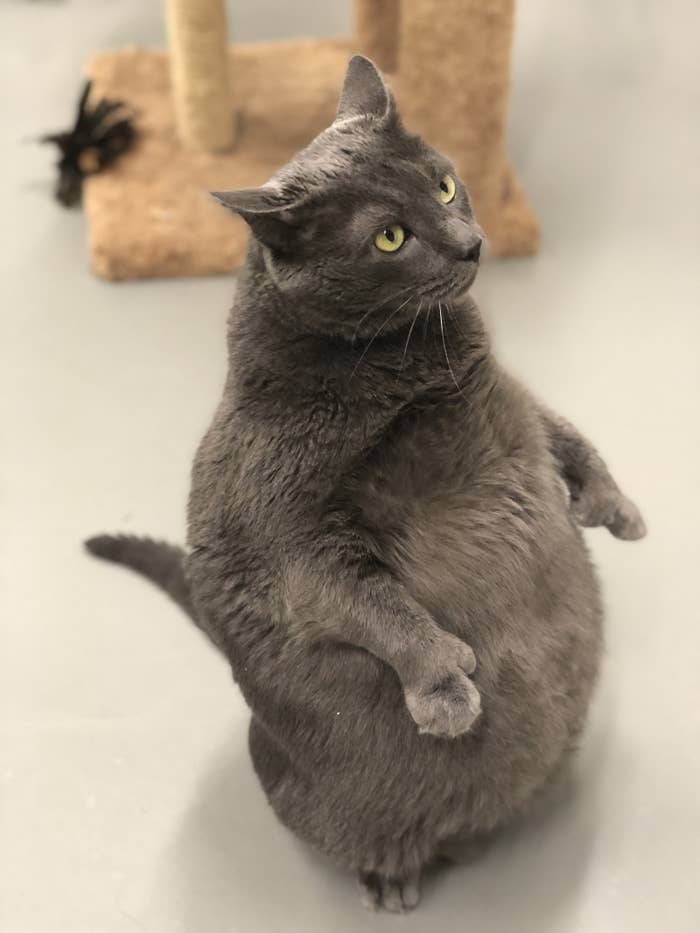 The 25-pound cat — who has extra toes, an odd habit of standing on his hind legs, and a passion for getting lots of pets — became a viral sensation last week when the Wright-Way Rescue in Morton Grove, Illinois, posted that he was up for adoption.
"It took my foster mom a little time to realize what I was meowing about, since she had just put food in my bowl," the shelter wrote on Facebook. "Soon she found out it's because I want pets while I eats! I will still eat if you don't pet me, but I will meow more and stare at you for a while."
"Yes, I know I am EXTRA," they wrote.
People seriously went bananas over this kitty. Everyone wanted to adopt him.
Well, we come bearing good news (or bad news, if you wanted Bruno to be yours)... He's found a home!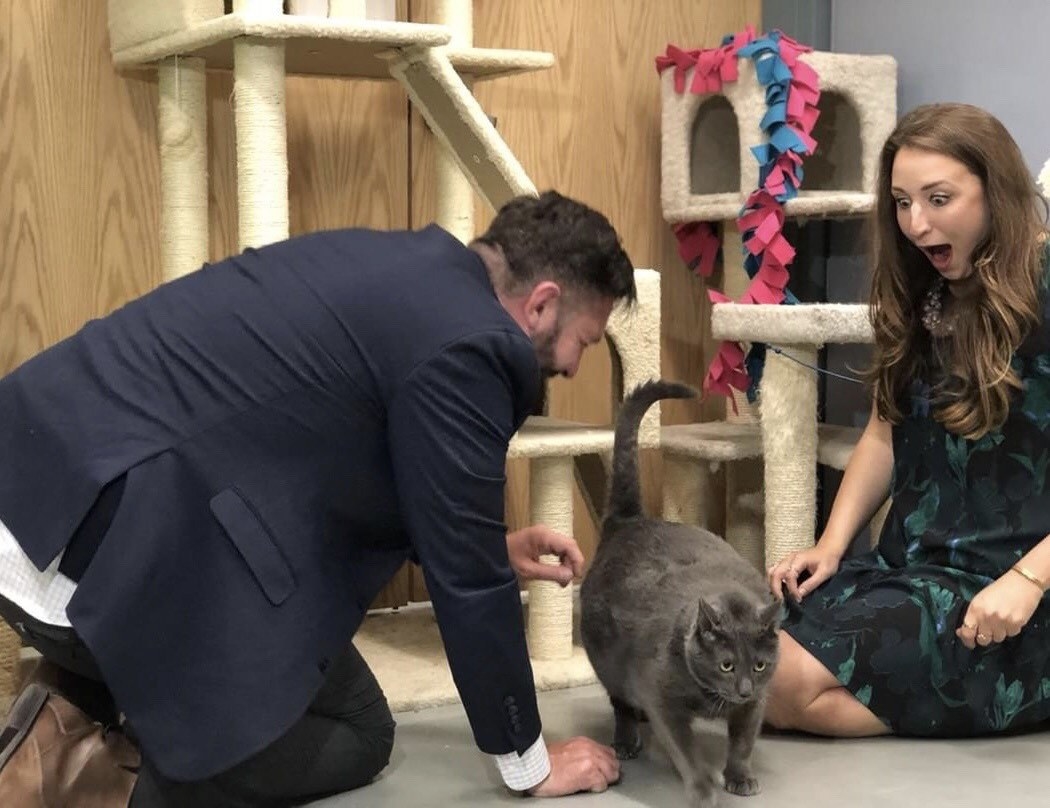 Bruno was adopted Tuesday by Lauren Paris, a 29-year-old in Chicago, and her boyfriend, Jason Bartlett.
"When I saw a photo of Bruno that had been shared on Facebook I just...freaked," Paris told BuzzFeed News in an email.
"It was this wild combination of an excited laugh/cry," she said. "And I felt this insane drive — I knew I would do whatever it took to be his forever home."
The shelter said a total of 161 adoption applications came in for Bruno.
Paris knew there'd be stiff competition to adopt Bruno. So, she broke out the big guns — and her musical theater background — and recorded a song called "Gimme That Fat Cat" to go with her application.
Paris said the song was written by her friend, Kathleen Gibson, who works for Second City.
"She sent it to me in a matter of hours, I quickly learned it, and voila," she said. "It caught the shelter's attention — and thank god!"
"They arranged a visit for us with Bruno, and it was love at first sight," she said. "No I did not cry when we said goodbye (yes I did)."
The shelter told BuzzFeed News that Paris also sent a letter of intent, a video tour of her home, and from the beginning "made her intentions clear that she was serious about adopting Bruno."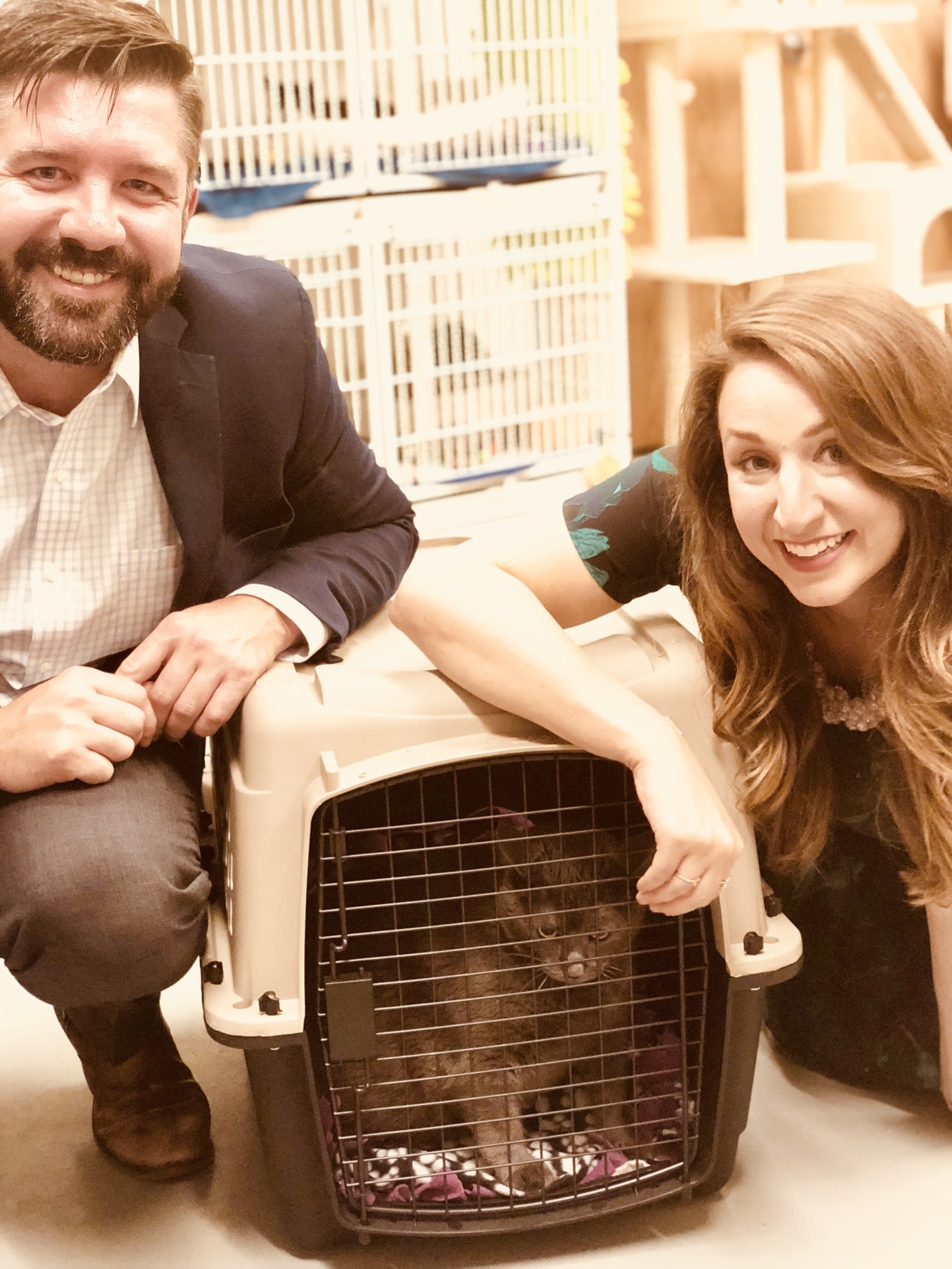 "She is adored by all of us at Wright-Way Rescue, and ultimately it was her thoughtful and genuine nature that made her a clear choice," they said.
"Bruno has made his choice, and he found someone just as extra as him," the shelter said.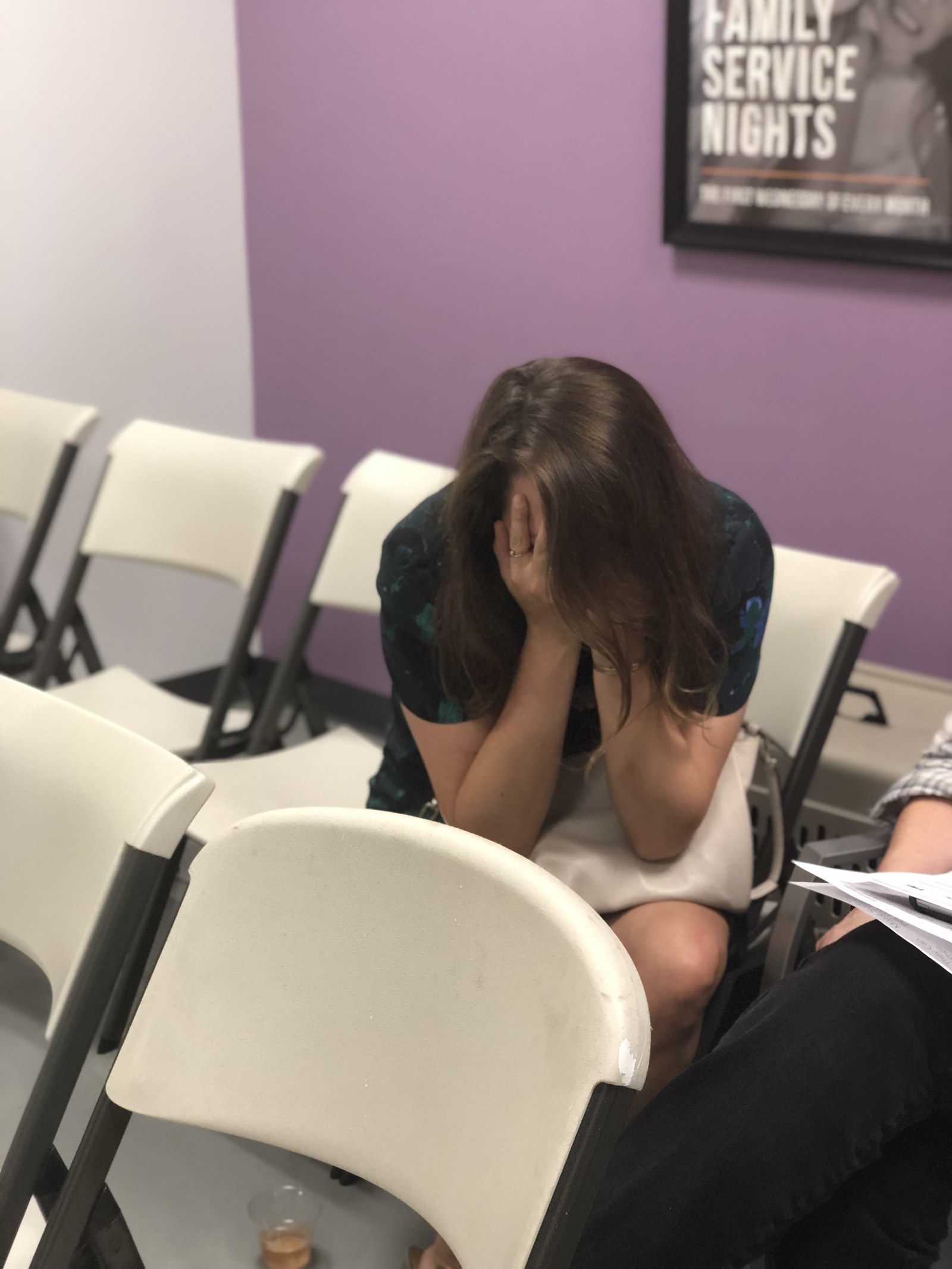 Here's a pic of Paris sobbing into her hands after the adoption was finalized.
Now, Bruno is making himself "at home real quick," Paris said on Instagram.
"Bruno is very excited to live in a dope apartment overlooking Chicago, with luxury bedding and filtered water (all over the apartment of course)," the shelter said. "Can you say upgrade?"