Trump's Name Will Be Bleeped Out In The Next "Broad City" Season
"There's no airtime for this orange [person]. We bleep his name the whole season."
Pretty much nothing's off limits on Comedy Central's Broad City — until the upcoming fourth season, in which President Trump's name will be bleeped out.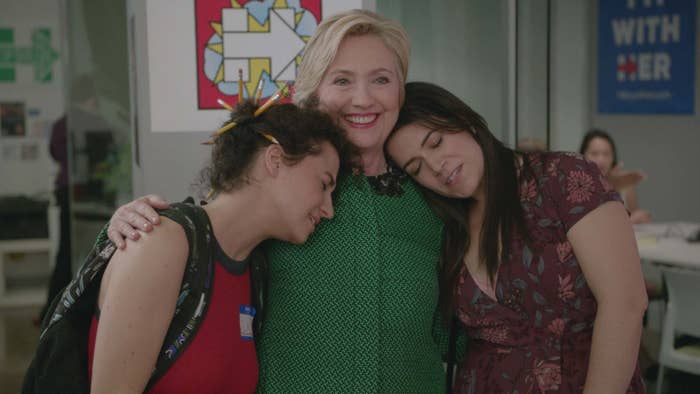 One of the upcoming episodes, which is briefly featured in the season's trailer, deals with Glazer having difficulty orgasming after Trump is elected.
Broad City Season 4 debuts on August 23.