Brie Larson Gave A Powerful Speech Demanding More Diversity In Film Critics
"I don't need a 40-year-old white dude to tell me what didn't work about A Wrinkle in Time."
Brie Larson used an award acceptance speech on Wednesday to call for greater diversity in film critics.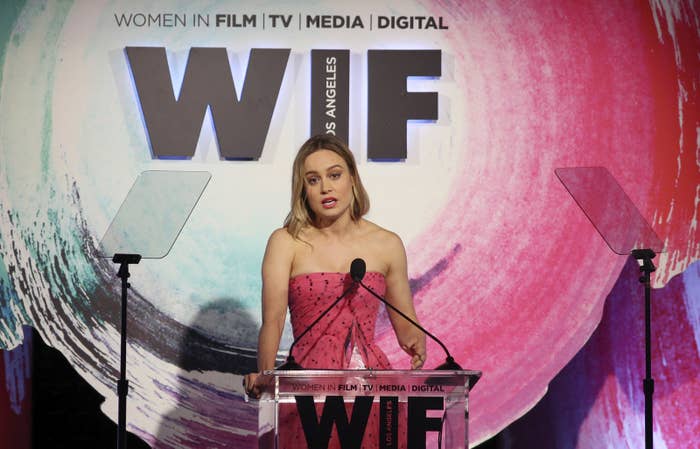 The speech, which she delivered at the 2018 Crystal + Lucy Awards in Los Angeles, was based on a new report that found the vast majority of film critics are white men.
According to the study, which was conducted by the University of Southern California, Annenberg, Inclusion Initiative, white film critics wrote 82% of the reviews of the top 100 films in 2017, and men specifically wrote 77.8% of the reviews.
White male critics wrote 63.9% of reviews, while nonwhite female critics wrote just 4.1% of them.
Larson criticized these statistics and called for change.
"I don't need a 40-year-old white dude to tell me what didn't work about A Wrinkle in Time," Larson said, according to USA Today. "It wasn't made for him! I want to know what it meant to women of color, biracial women, to teen women of color."
"Am I saying I hate white dudes? No, I am not," she continued. "What I am saying is if you make a movie that is a love letter to women of color, there is an insanely low chance a woman of color will have a chance to see your movie, and review your movie."
Reviews make a huge difference when it comes to determining a film's success, Larson noted.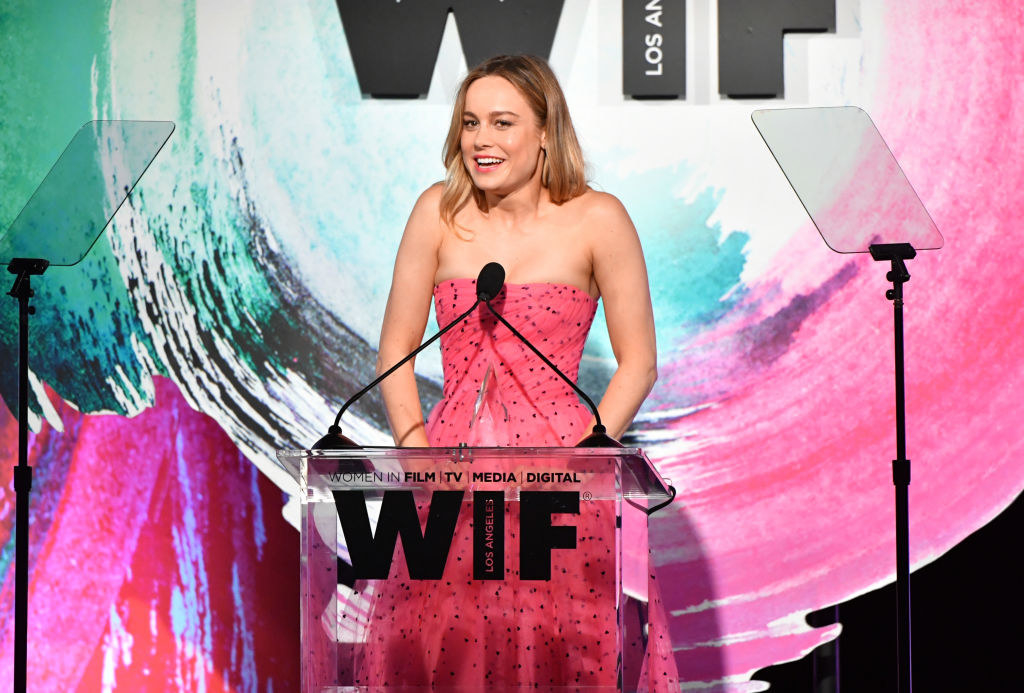 "It really sucks that reviews matter – but reviews matter," she said. "Good reviews out of festivals give small, independent films a fighting chance to be bought and seen. Good reviews help films gross money, good reviews slingshot films into awards contenders."
"A good review can change your life," Larson said. "It changed mine."
During the speech, Larson reportedly announced that the Sundance and Toronto film festivals will start giving 20% of press passes to women and nonwhite critics.
A spokesperson for Larson did not immediately respond to a request for comment from BuzzFeed News.
Ava DuVernay, who directed A Wrinkle in Time, called Larson a "warrior" for her speech.