The Boston Marathon announced Thursday they would award prize money to women runners who were previously deemed ineligible due to differing rules between elite women's and men's races.
The change comes after BuzzFeed News reported on a strange quirk in the marathon's rules, which had left a fifth-place winner without a $15,000 cash prize, sparking a backlash against race organizers.
Additionally, 13th-place finisher, Veronica Jackson, was not paid $1,800, and 14th-place runner Becky Snelson was not paid $1,700.
This was because, in order to be eligible for prize money as a Boston Marathon runner, a woman must first qualify for the elite women's start (EWS), a professional-level starting group that requires the highest level of marathon times.
A similar rule exists for other top marathons, but no such division exists for elite male runners.
To qualify for the EWS, women runners must email organizers in advance to determine if their qualifying time is fast enough to be eligible for the group. This year, the qualifying time was 2:47:50.
If women don't start with the EWS but still race, they "waive the right to compete for prize money."
As a result, 16,587 men were potentially eligible for a cash prize this year, compared to just 46 women.
The three women who were not awarded prize money had not qualified for the EWS, all missing the qualifying time by a hair.
However, all three had "breakthrough races," despite the miserable race day weather, and placed in the top 15.
On Thursday, a spokesperson for the Boston Athletic Association told BuzzFeed News it had reversed course and decided to award these women the prize money.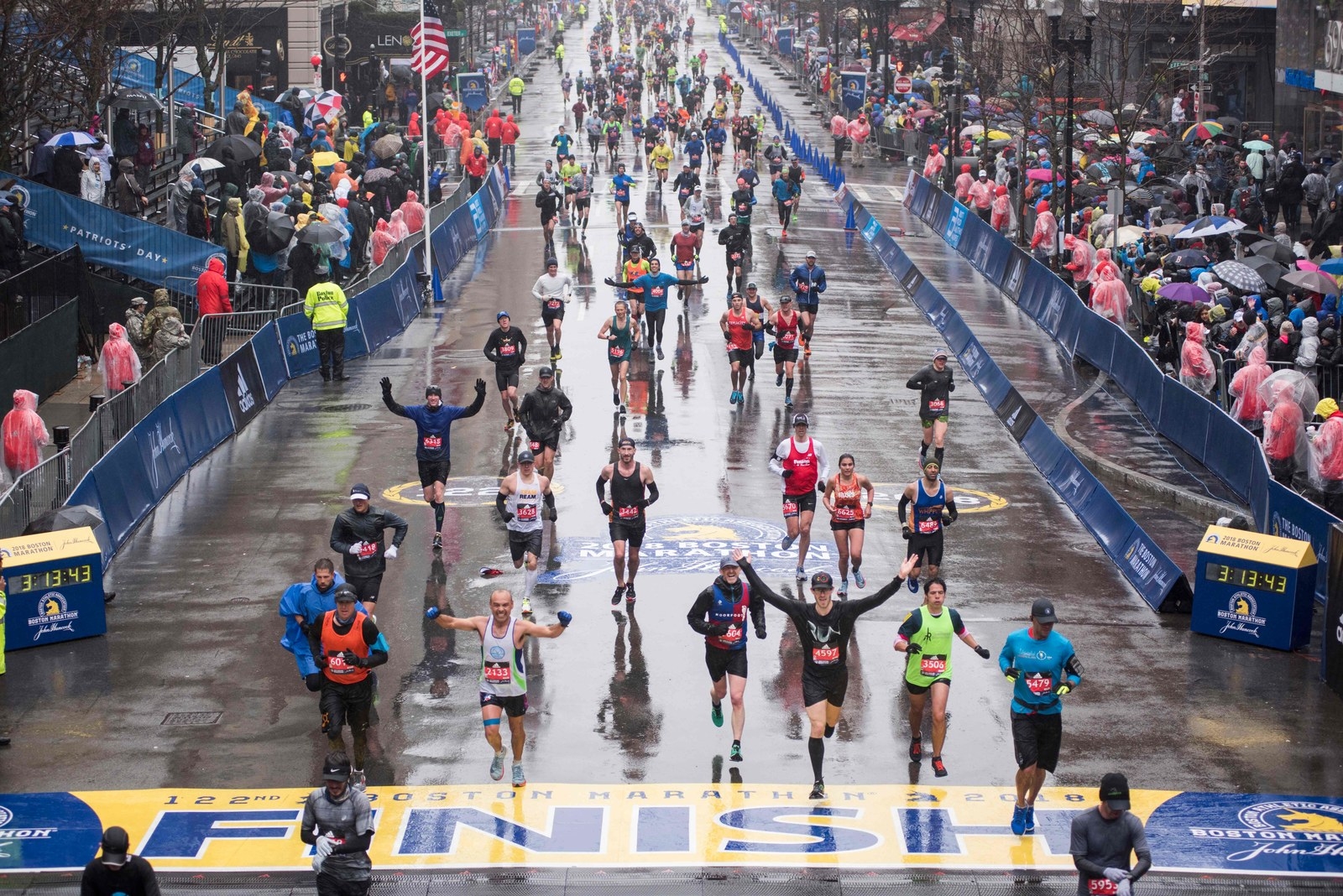 Spokesperson T.K. Skenderian said an additional two non-EWS women who'd placed in the top five in the "master's race," a division of runners over 40, would also be awarded prize money.
Skenderian cited the unusual weather conditions of the day as reason for the divergence from standard marathon rules.
"Given the nature of this year's race, we want to recognize and celebrate some of the performances that made this year's race special," he said. "The B.A.A. will ensure that these five additional women (all of whom started in Wave One) receive a financial award for their net-time performance this year."
They will be paid equal to the amounts they would have won if they ran with the EWS, he said.
The Boston Athletic Association will meet in the coming weeks to discuss whether a permanent rule change should be made regarding the EWS, he added.
"We remain committed to having a separate women's race to continue to highlight these athletes and remain willing to address individual athlete's requests for inclusion in that group," he said.
Jessica Chichester, the fifth-place winner, told BuzzFeed News she "could not be more happy" with the result.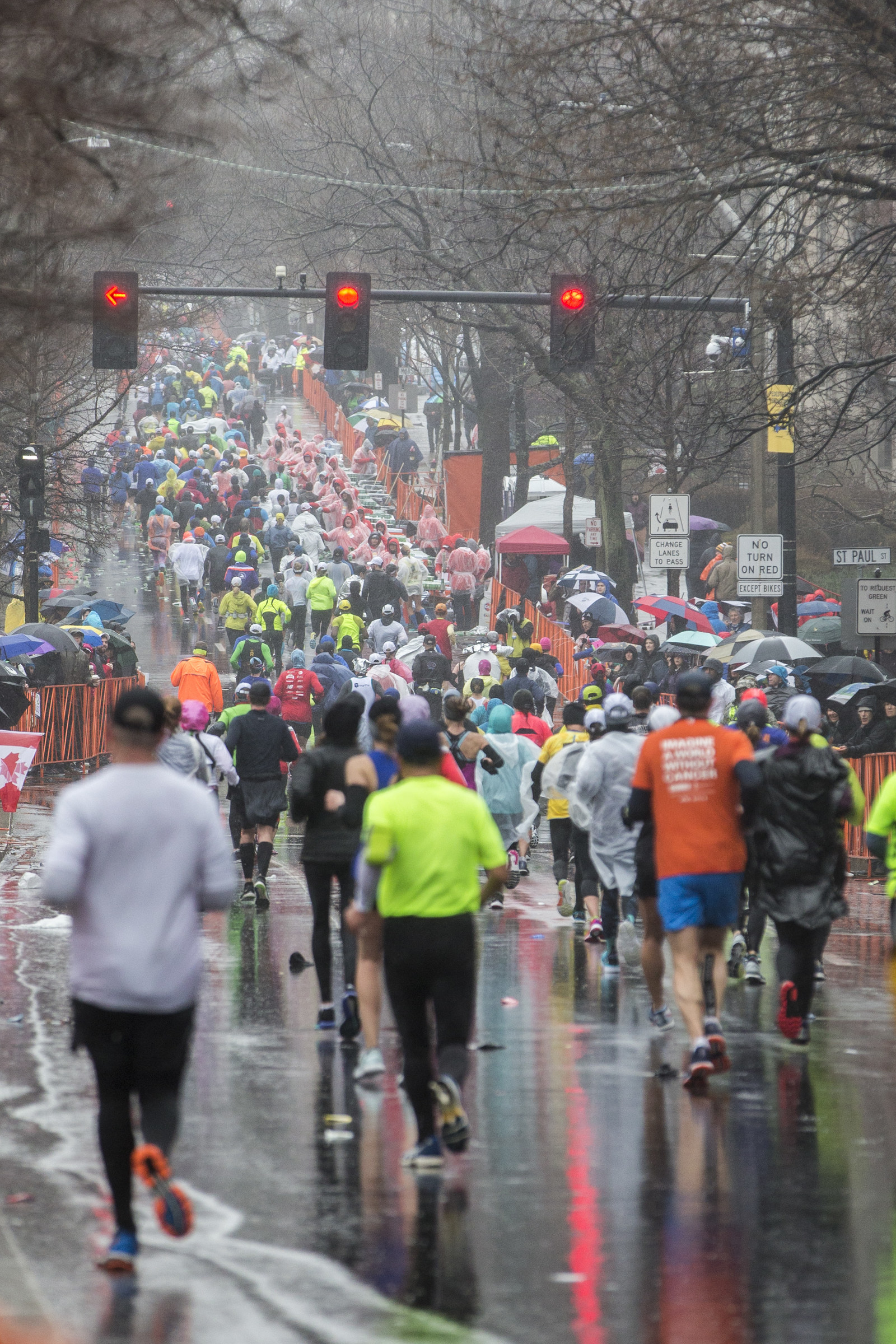 "I could not be more happy that the BAA has decided to recognize not only the race I ran, but the races that Veronica and Becky also ran," Chichester said.
She said she would like to thank everyone who offered their support, as well as the Boston Athletic Association and the John Hancock Foundation, which sponsors the elite field.
"What I did not expect and was heartened by is how the incredible support I received from the public did not end when I crossed the finish line on that 26.2-mile journey, but continued to this day," Chichester said. "They have sustained me and been a reminder that people are good to the core."